Crypto business. The chain from miner to trader
Crypto business. The chain from miner to trader
Get Pin Code
I have a PIN code
Full access to the report is available to StormGain clients with a balance of 500 USDT 50 USDT or more
If you have any problems obtaining the PIN, contact your personal manager or our support service:
Get the report
Full access to research is available for Stormgain clients with deposit from 500 USDT 50 USDT
If you have any problems with obtaining a PIN code, contact your personal manager or support service:
The crypto business is complex. There are many cryptocurrencies, and they all have different prospects and potential. Still, the set of players around most projects looks pretty standard.
They include:
Miners
Investors/Hodlers
Crypto exchanges
Traders
Miners are people who either believe in the project's core idea or that they can profit from it in the future. They use their computing power to keep the system running and receive a reward for that in the form of cryptocurrencies.

Miners sometimes incur huge expenses to buy expensive equipment, rent premises and pay for electricity. The latter reason is precisely why mining is very popular in developed and developing countries with low electricity costs.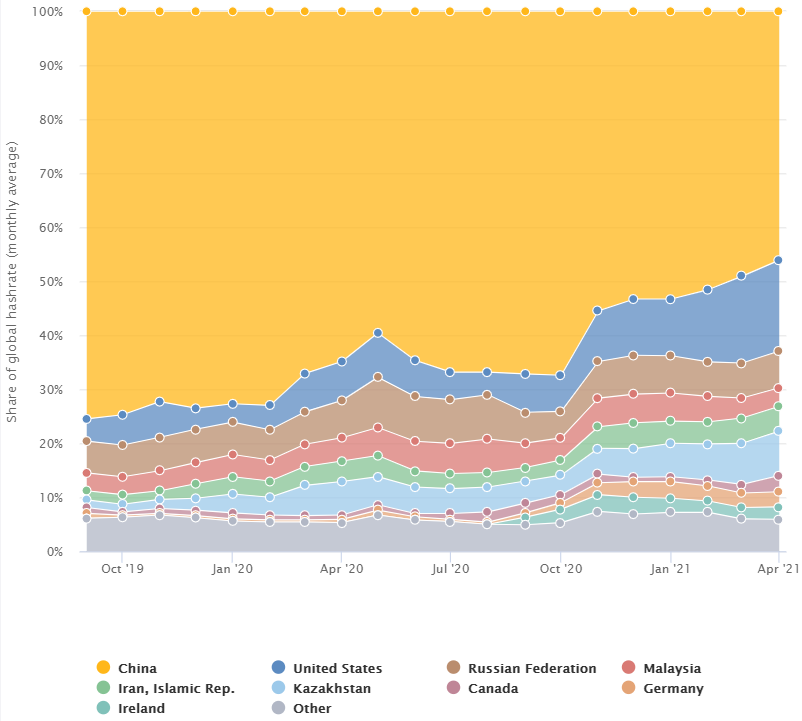 Figure Localisation of Bitcoin mining. Source: https://cbeci.org/mining_map/.
Miners thus create supply. Initially, they are also physical owners of cryptocurrencies, and some of them represent the category of 'hodlers' and 'whales'.

Investors and hodlers, in our view, differ, as their attitudes toward cryptocurrencies as an investment asset often differ. Investors are putting their money in a certain project and the cryptocurrencies behind it to profit in the long term. These are often financial institutions or large corporations, with a small fraction consisting of private individuals.

Hodlers are a radical category of investors who deeply believe in the project's core idea and intend to hold their positions for the longest of all these players. We will discuss them in more depth below.

Crypto exchanges. Wikipedia defines a crypto exchange or online digital currency exchange service as a web service that provides clients with services to exchange digital currencies (e.g., Bitcoin) for other assets (including national fiat currencies) or other cryptocurrencies.
By exchanging cryptocurrencies for fiat money, crypto exchanges bridge the ordinary world with that of cryptocurrencies. Currently, there are both regulated and unregulated exchanges.
As of April 2021, the fast-growing and authoritative crypto portal be[in]crypto listed 371 significant crypto exchanges. However, the main turnover comes from the 10 largest ones. You can always quickly find detailed information here.

Traders are cryptocurrency market players who try to profit from short-term fluctuations in rates using trading platforms like StormGain. The significant changes in cryptocurrency rates that can be observed over short periods of time as well as the reliable crypto exchange infrastructure that has formed, with a high level of liquidity, attract players who aren't necessarily loyal supporters of the idea and technology, instead considering cryptocurrencies as an object for speculation. They seek to capitalise on minor fluctuations in rates and abandon their positions at the first sign of danger. At the same time, they play a significant role in maintaining the industry because they provide cryptocurrency liquidity. In general, this layer of participants' role is no different from traditional traders in traditional financial markets. The one difference is that their income is always made in cryptocurrencies and only then convertible into fiat money at the rate in force at the time of conversion. Consequently, as the rate falls, traders may lose interest in cryptocurrencies.