Register in 5 seconds and easily operate funds on your wallet: deposit, exchange, withdrawal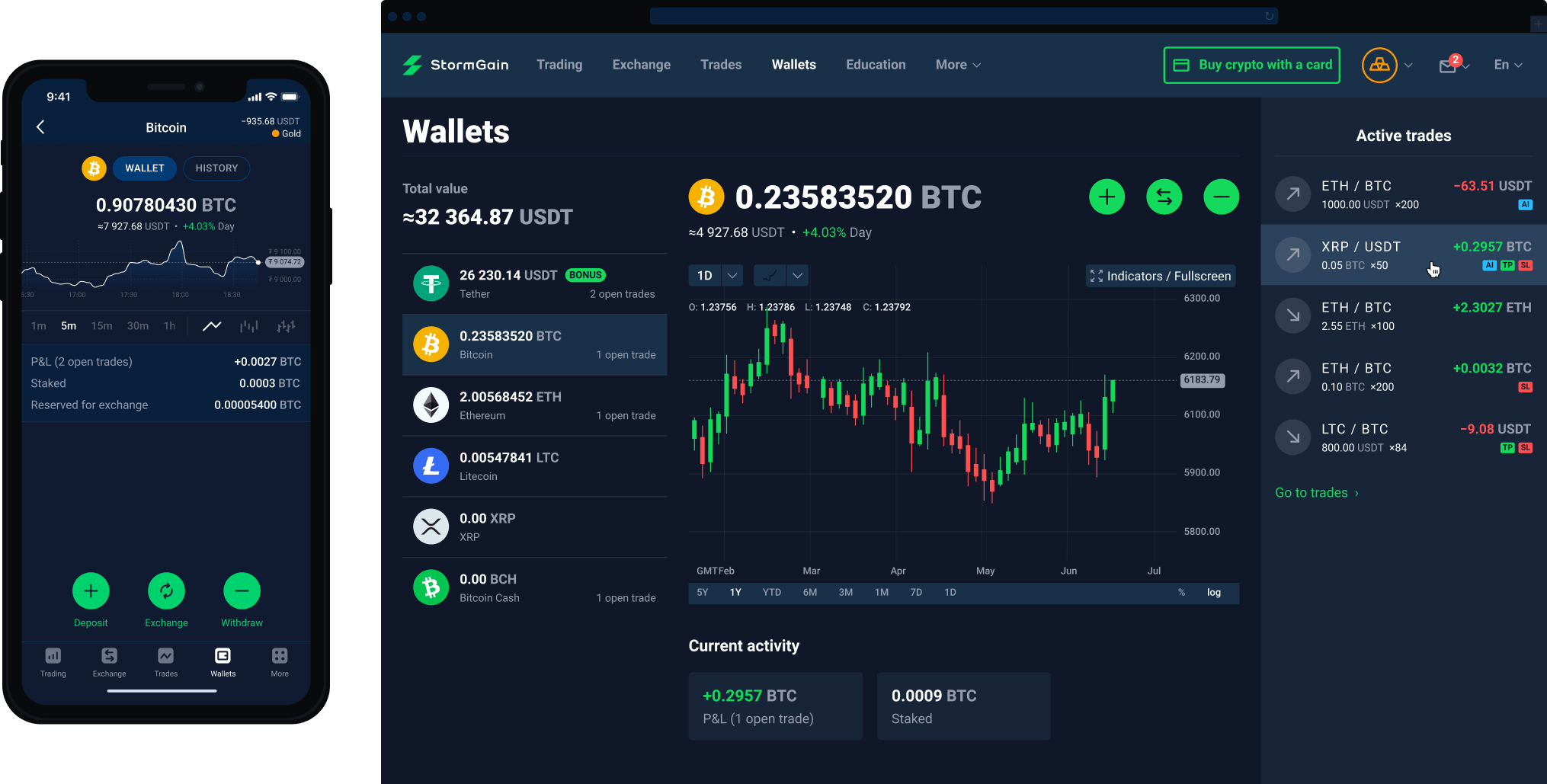 StormGain's ZEC Wallet
StormGain's built-in multi-currency wallet provides a simple way to secure, manage and exchange your funds whenever and wherever you want. All you need to do is to register and deposit your assets!

Full crypto options
Whether you're looking to exchange, hodl or transfer your assets, StormGain's crypto wallets let you do just that with its built-in tools.

Available 24/7
Access your wallet 24/7 worldwide from any device.

Top-level security
Rest assured with industry-leading security protocols and strong encryption.

Absolutely free
StormGain's built-in wallet is completely free of charge.

Exchange Tokens in Wallet
Hedge your portfolio by exchanging your coins for Gold and Silver tokens in your wallet.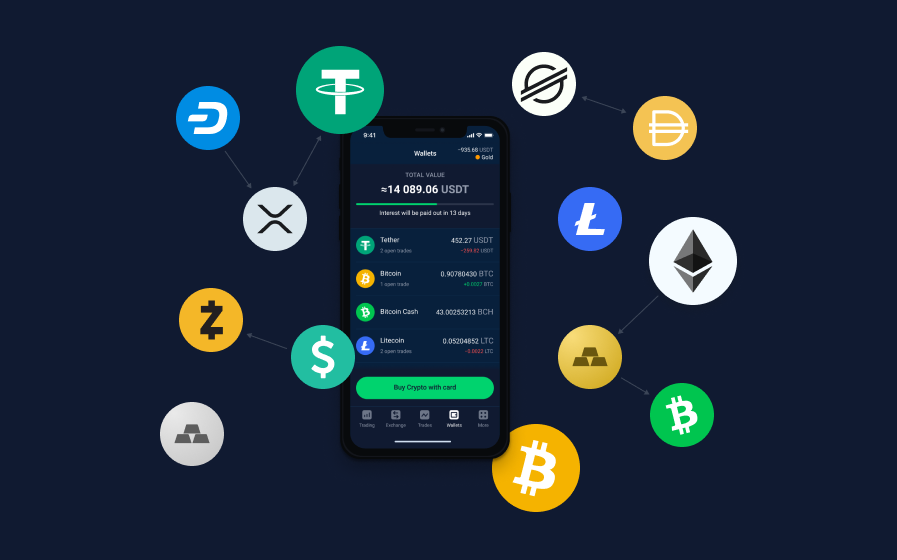 Your Digital Assets in One Place
You have a quick access to all of your crypto assets — BTC, ETH, BCH or any other.
Cold wallet for Zcash
The most popular cryptocurrencies wallets: we have selected the best for you. Easy purchase and reliable storage of real cryptocurrency
How do I register a Zcash (ZEC) wallet?
Register it? With StormGain, you don't have to since the platform offers you an in-app Zcash wallet, in addition to eight other free wallets available for the market's largest cryptocurrencies. To get access, you just have to create a StormGain account, which only takes a few minutes. Once the account is created, you'll have access to your secure, fast and reliable Zcash wallet.
What devices does the crypto wallet work on?
As a multi-device platform, StormGain allows you to operate from your phone, tablet or desktop from anywhere. You only need internet access. Is it secure? We care about security. Our two-step authentication system and all the necessary market-leading security protocols ensure that your ZEC wallet gives you fast, secure access to your funds 24/7 without any complications.
How do I download a Zcash wallet?
With StormGain, there is no need to download a ZEC wallet because it's integrated into the StormGain platform and ready to use. Just create an account, log in with your username and password and use your wallet without problems. You can download the StormGain platform from Google Play, Apple Store and Huawei AppGallery.
What is the best way to add funds to my ZEC crypto wallet?
The easiest way to add funds to your Zcash wallet is with your bank card to add funds in fiat money without complications, quickly, safely and efficiently. Once you add funds, they will appear in your account balance and your crypto wallet in a few minutes. We simplify your life to make your trading experience unique as only StormGain all-in-one crypto platform can.
How can I make a 10% profit on my deposits?
StormGain offers you endless benefits, plus a cold and secure cryptocurrency wallet that pays 10% interest on any crypto you hold with us. Regardless of your trading performance, you'll always see growth on your balance sheet. That means we guarantee a stable return and the best option for crypto traders. So get out there and showcase the best of your skills; we'll take care of the rest.
What advantages does StormGain's Zcash wallet offer?
When it comes to advantages, StormGain wins by miles. From its multi-currency crypto wallet to the best security protocols, accessibility, control, and management of funds, StormGain has everything our users need in one place. Don't wait any longer! Download the StormGain platform today, register and enjoy these and many more benefits for crypto traders.
Download the ZEC Wallet Now!
Enjoy quick access to all of your crypto assets — BTC, ETH, BCH or any other — stored in one place.