Bitcoin no Hedge Against Inflation? Not for Turkey at least

Last year, JPMorgan had already highlighted the high likelihood of Bitcoin replacing gold as a hedge against inflation. At least for one of the developing countries, this forecast had come true: in two weeks, the Turkish lira lost over 30% of its value, and inflation has once again reached 20%.
In response to rising inflation, central banks typically hike interest rates in order to slow down the cash flow and decrease lending. Credit becomes expensive and deposits become the preferred option. This takes the 'fever' out of the economy and prices tend to fall. Such a tactic has its pitfalls, but it does help to avoid hyperinflation, which is harmful for any economy.
The Turkish president has his own vision of financial policy, which runs counter to classical economic theory. Since 2019, Erdogan has changed the central bank chairman three times as he wanted to keep interest rates down. Along with high net government spending, the military campaign in Syria, and growing state debt, it led to a spike in inflation of 19.9% in October. Meanwhile, the central bank lowered the interest rate in the middle of October from 18% to 16%.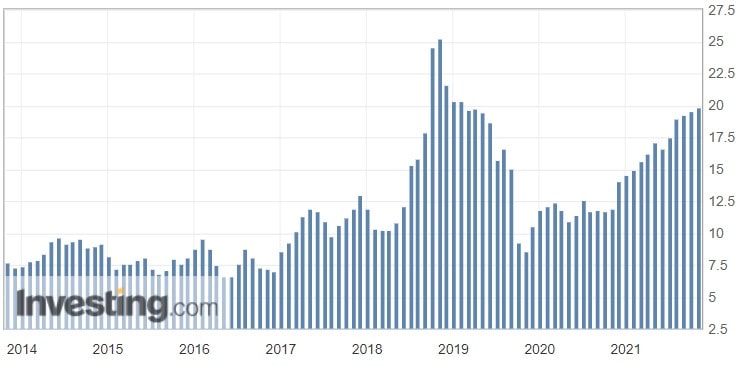 Since 2020, the Turkish lira has become two times cheaper than the US dollar. Searching for a hedge against inflation, Turks started to buy Bitcoin en masse as the number of new registrations from the region rose 300% in late 2020. In March 2021, the cryptocurrency's trading volume reached $27 billion, which is more than 30 times its level at that time last year. Back then, Erdogan proclaimed war on cryptocurrencies and later put a ban on their use as a payment means in April. A share of Turkish crypto exchanges closed; however, it did nothing to reduce the interest in Bitcoin.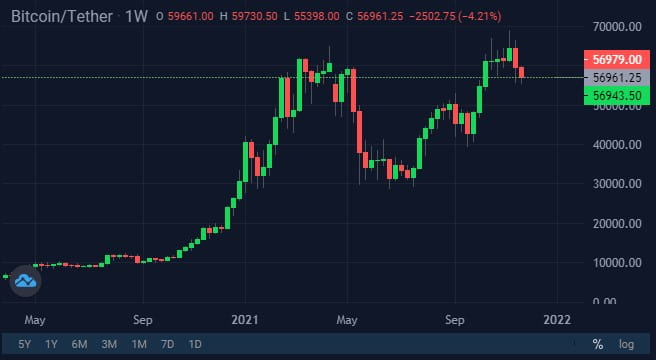 According to a local cryptocurrency platform BtcTruk, in the last 24 hours, the daily turnover in the BTC/TRY pair topped $55 million and is still growing. The way MicroStrategy CEO Michael Saylor sees it, Bitcoin is the last hope for turkey, and the country should follow El Salvador's example.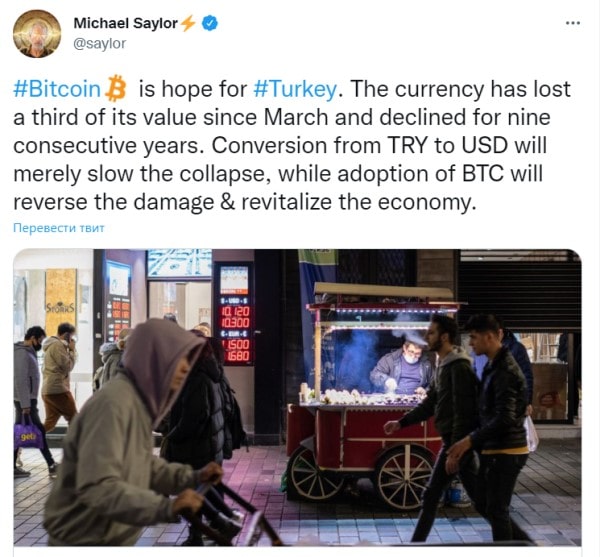 The main difference between Bitcoin and state currencies is its deflationary mechanism. While separate states and leaders can print more money to finance their political ambitions, the rate of issue of new bitcoins falls by the year. Besides that, the block mining reward shrinks every four years, and the total amount of coins is limited to 21 million. From January 2020, the money supply (M2) of the Turkish lira has grown by 56%, and the Bitcoin supply – by just 4.1%. It is unsurprising that the BTC/TRY pair is hitting new highs.
And how, in your view, can cryptocurrency be viewed as a hedge against inflation? 
The StormGain Analytical Group 
(a platform for trading, exchanging and safeguarding cryptocurrency)
Tags
Exchange BTC

Try our Bitcoin Cloud Miner and get additional crypto rewards based on your trading volume. It's immediately available upon registration.

Try our Bitcoin Cloud Miner and get additional crypto rewards based on your trading volume. It's immediately available upon registration.
Instrument
Rate
Change (24h)