Bitcoin mining revolution

The Bitcoin network's algorithm is predicated on one block being processed every 10 minutes, which means that calculation difficulty changes once every two weeks. Until 2017, mining was predominantly carried out by crypto enthusiasts. This was why such a large drop in the network hashrate was seen after a significant price correction. Miners would turn off their equipment when it stopped being profitable for them to mine. Now, however, we are seeing difficulty continuing to set new records, even after a 50% correction from all-time price highs.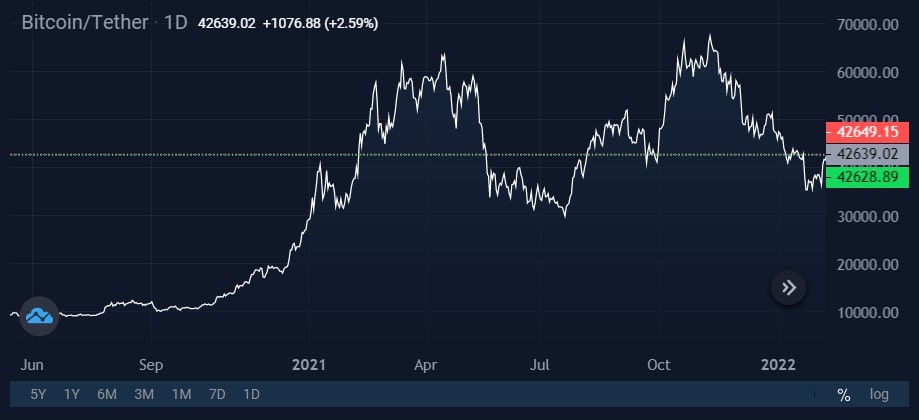 During the 2017 rally, institutional investors entered the mining space as publicly-traded mining companies began to appear. Starting in 2020, individuals investing more than $1 million became the key source of funding for the crypto industry.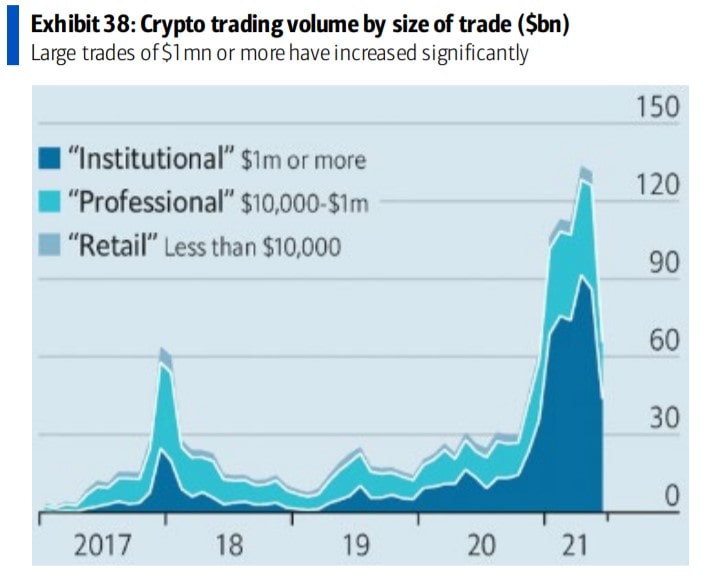 The method of assessing profitability has changed completely. When miners were building farms in their back garden, they used to try and squeeze every last penny out of them. When prices fell, they didn't think to buy more powerful equipment and push back their time of recovery of outlay further into the future in order to remain on the network. It's a completely different story altogether for a publicly-traded company, where investor appeal is directly dependent on capacity. 
Last year, Marathon Digital announced its wish to become the No. 1 publicly traded miner by the beginning of 2023, adding an additional $100 million to its debt burden with its purchase of the latest Antminer S19 XP ASICs from Bitmain. By the end of the year, its total calculating capacity should total 23 EH/s (12% of the global hashrate). Marathon Digital hasn't been profitable for the past four financial years in a row.
But it would seem that Marathon Digital's dream is not written in the stars. NuMiner has now unveiled its "Antminer" killer, the NM440, which boasts a record-breaking capacity of 440 TH/s. According to the manufacturer's presentation materials, the NM440 is 4.5 times more profitable than current ASICs and, if the entire world were to transition towards this model, global energy costs would fall by 75%.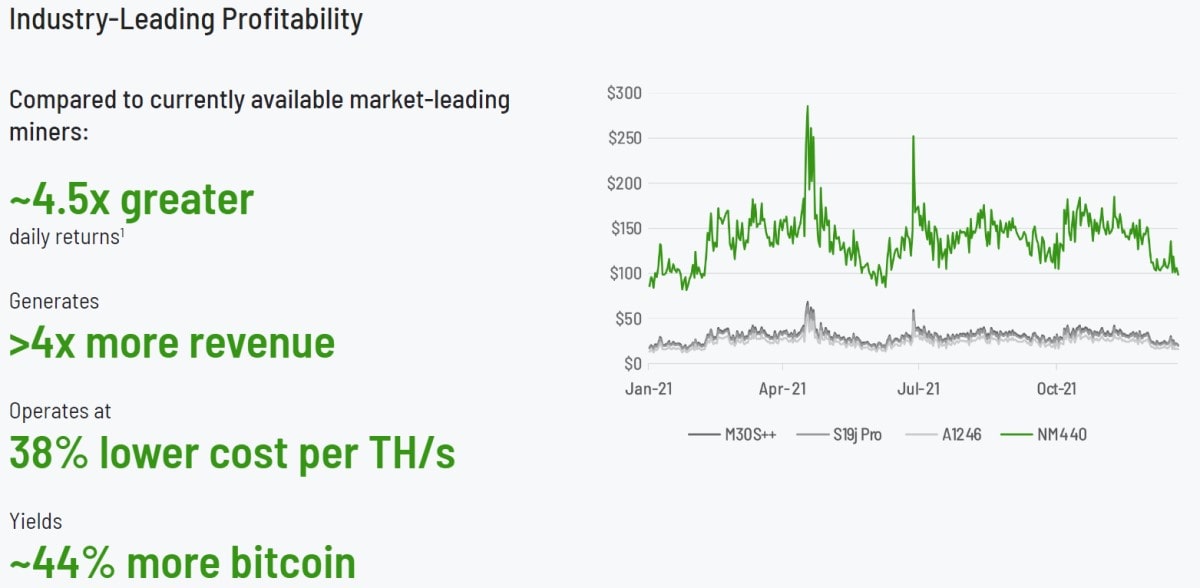 It was revealed today that Sphere 3D has placed an order with NuMiner for 60,000 NM440s worth $1.7 billion. After it's rolled out, its total hash speed will stand at 32.4 EH/s (16% of the global hashrate). Now, Sphere 3D is in the running to become Miner No. 1 by 2023.
The news was met by the market with enthusiasm, with the company's share price rocketing 25% in post-market trading. The arms race continues, and calculation difficulty is becoming increasingly less correlated with Bitcoin's price. Will Sphere 3D achieve its aim, or will it meet the same fate as Marathon Digital?
StormGain analytical group
(cryptocurrency trading, exchange and storage platform)
Tags
Exchange BTC

Try our Bitcoin Cloud Miner and get additional crypto rewards based on your trading volume. It's immediately available upon registration.

Try our Bitcoin Cloud Miner and get additional crypto rewards based on your trading volume. It's immediately available upon registration.
Instrument
Rate
Change (24h)