Bank of America: Cryptocurrencies on the Verge of Recognition, Adoption and Growth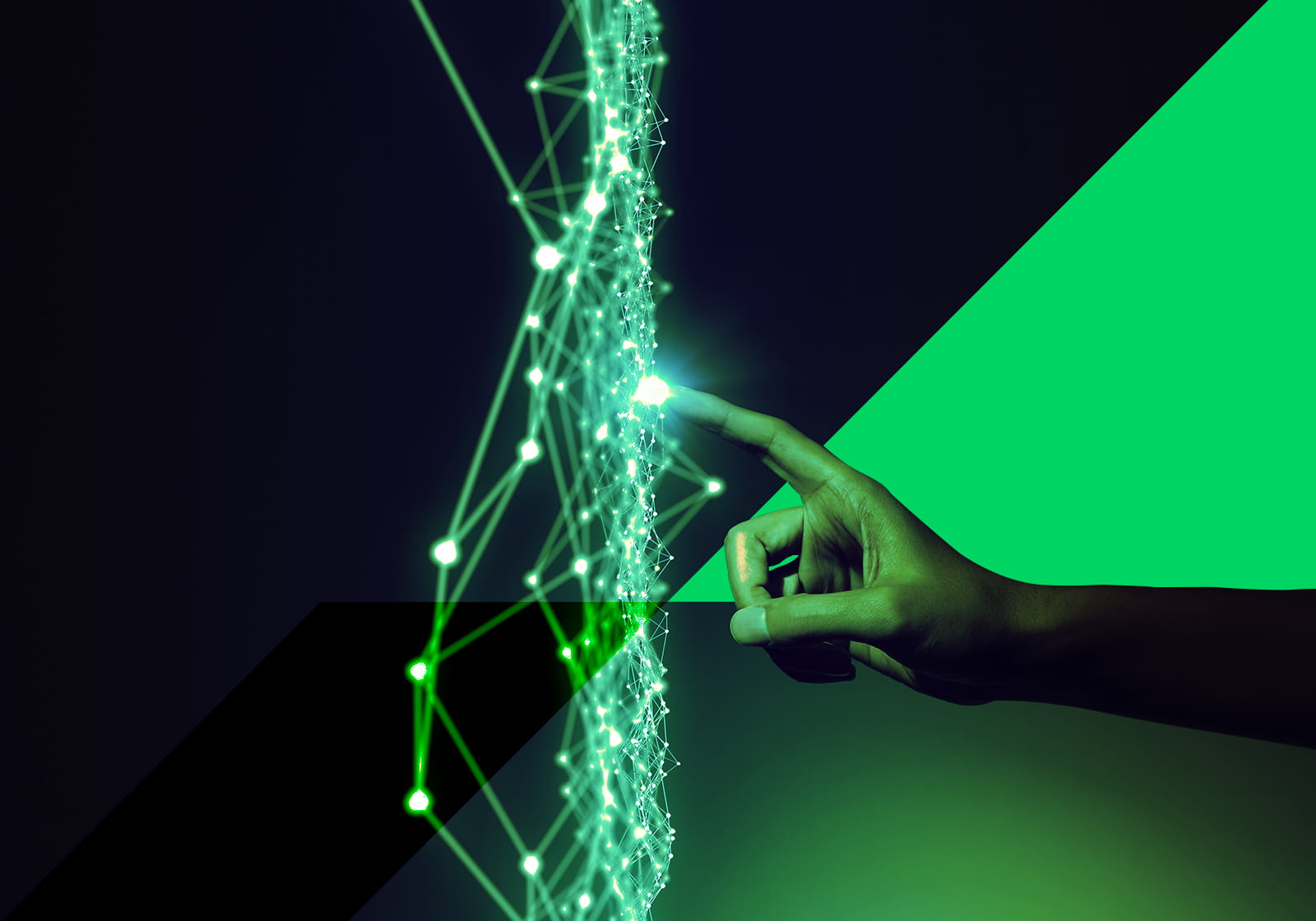 This week, Bank of America's analytical agency published a report on the prospects and trends for cryptocurrencies' development, emphasising the new qualities that these instruments give to the world of finance. According to the bank, the world is at the beginning of a 30-year period of adoption of blockchain technologies. 
In 2020, digital assets figured into earnings reports of just 17 companies. However, in 2021, that number rose to 147, while the number of cryptocurrency users went from 66 million to 221 million people in the same period.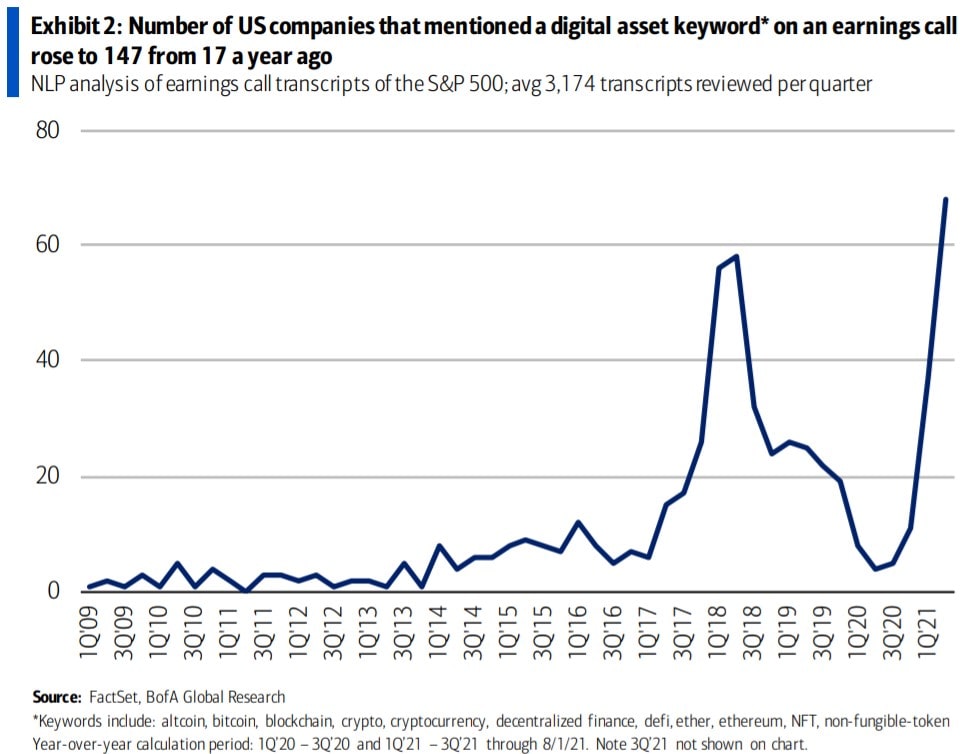 The most rapid growth is observed in non-fungible tokens (NFTs). In 2020, the volume of NFT sales reached $0.25 billion. As of August 2021, it had reached $3 billion. The DeFi market has grown from $19 billion to $210 billion. The main beneficiaries of this growth have been Ethereum smart contracts, which continue to maintain their lead despite the emergence of promising competitors. Ethereum's year-to-date growth is over 900%.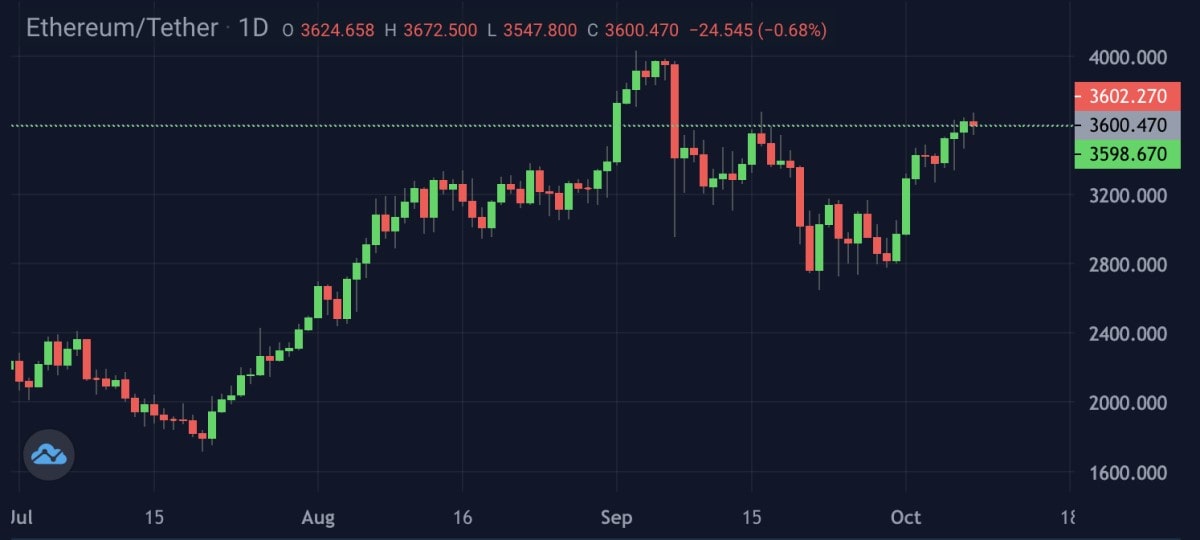 Bitcoin has a different architecture and doesn't figure in the NFT and DeFi rally, but that doesn't stop it from being mentioned more often as 'digital gold'. BofA notes that, in the past 5 and a half years, Bitcoin has correlated more closely with inflation than gold (the inverse relation is implied). However, there's not enough statistical data to provide statistically relevant conclusions.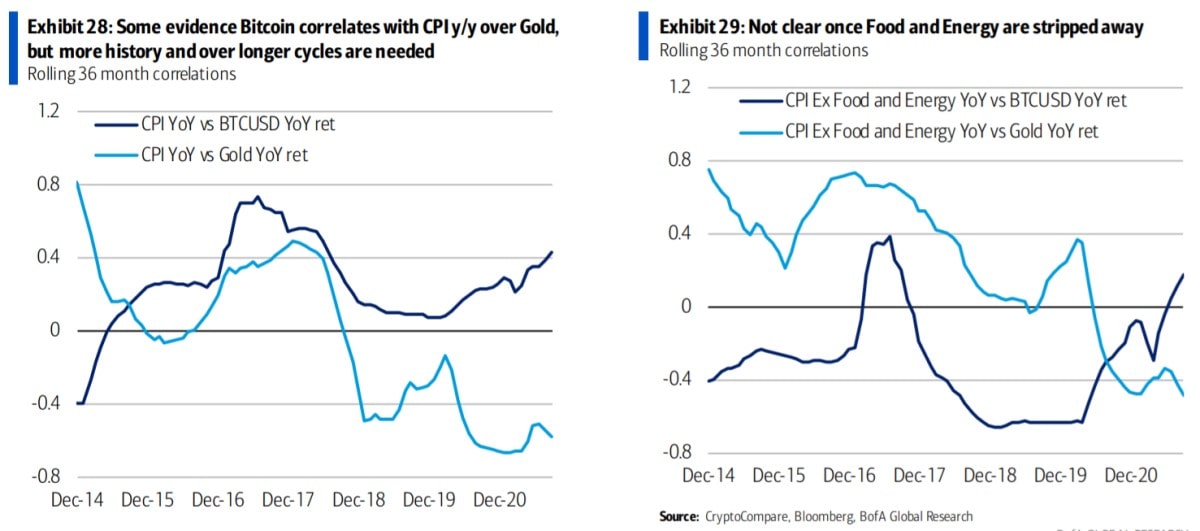 In 2020, the Federal Reserve and the US government started to actively support the American economy by pumping trillions of dollars into markets. To hedge against looming inflation risks, institutional investors started investing in cryptocurrencies. They were responsible for Bitcoin's rally, which has taken it to $60,000 this year.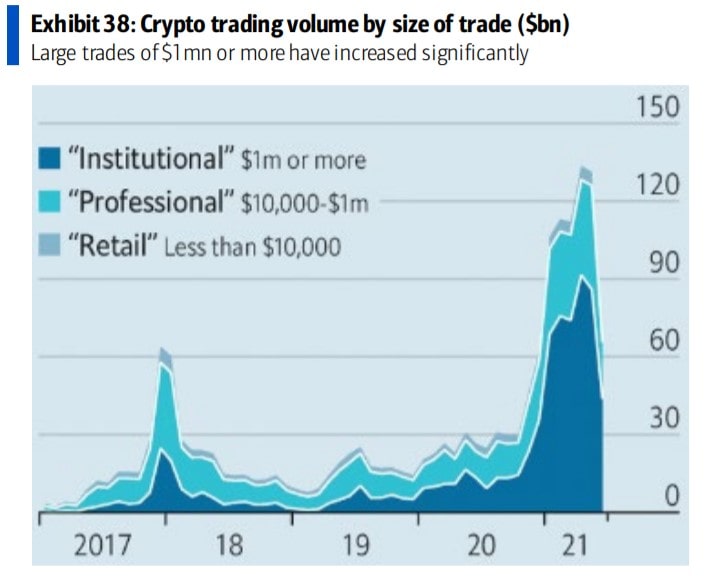 Considering that real estate in the United States has grown by 20% year-over-year while electricity costs have increased more than twofold, the pace of price growth will continue to increase, and demand for Bitcoin will continue to rise.
BofA sees Bitcoin's high volatility and regulatory pressure as the main risks for investors. However, with its rising capitalisation, this volatility will subside.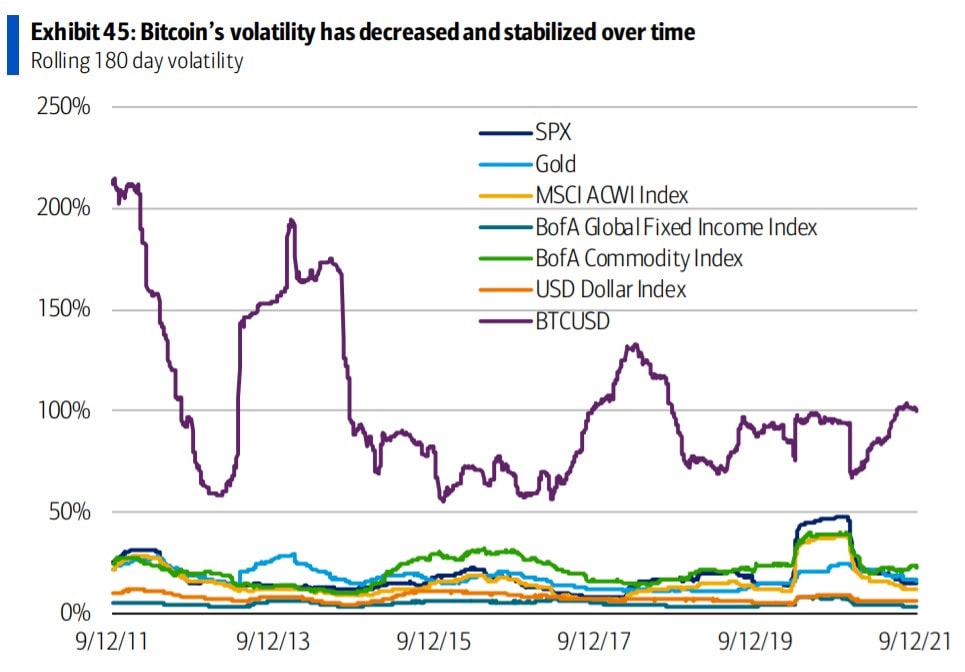 The regulation front, however, is not as straightforward. If the US opts not to follow China's actions toward cryptocurrencies, bringing civilised standards to the 'Wild West of Cryptocurrency' will only increase its appeal as an investment opportunity. Fed Chairman Jerome Powell has recently stated the Federal Reserve's reluctance to ban cryptocurrencies but acknowledged the necessity for regulating stablecoin issuance and the DeFi market. This increases the likelihood that BofA's forecast will come true and that we are indeed at the start of a 30-year growth cycle.
The StormGain Analytical Group
 (a platform for trading, exchanging and safeguarding cryptocurrencies)
Tags
Exchange BTC

Try our Bitcoin Cloud Miner and get additional crypto rewards based on your trading volume. It's immediately available upon registration.

Try our Bitcoin Cloud Miner and get additional crypto rewards based on your trading volume. It's immediately available upon registration.
Instrument
Rate
Change (24h)