Charlie Munger compares crypto to the Dot-com Bubble on 3 December, Bitcoin then drops 26%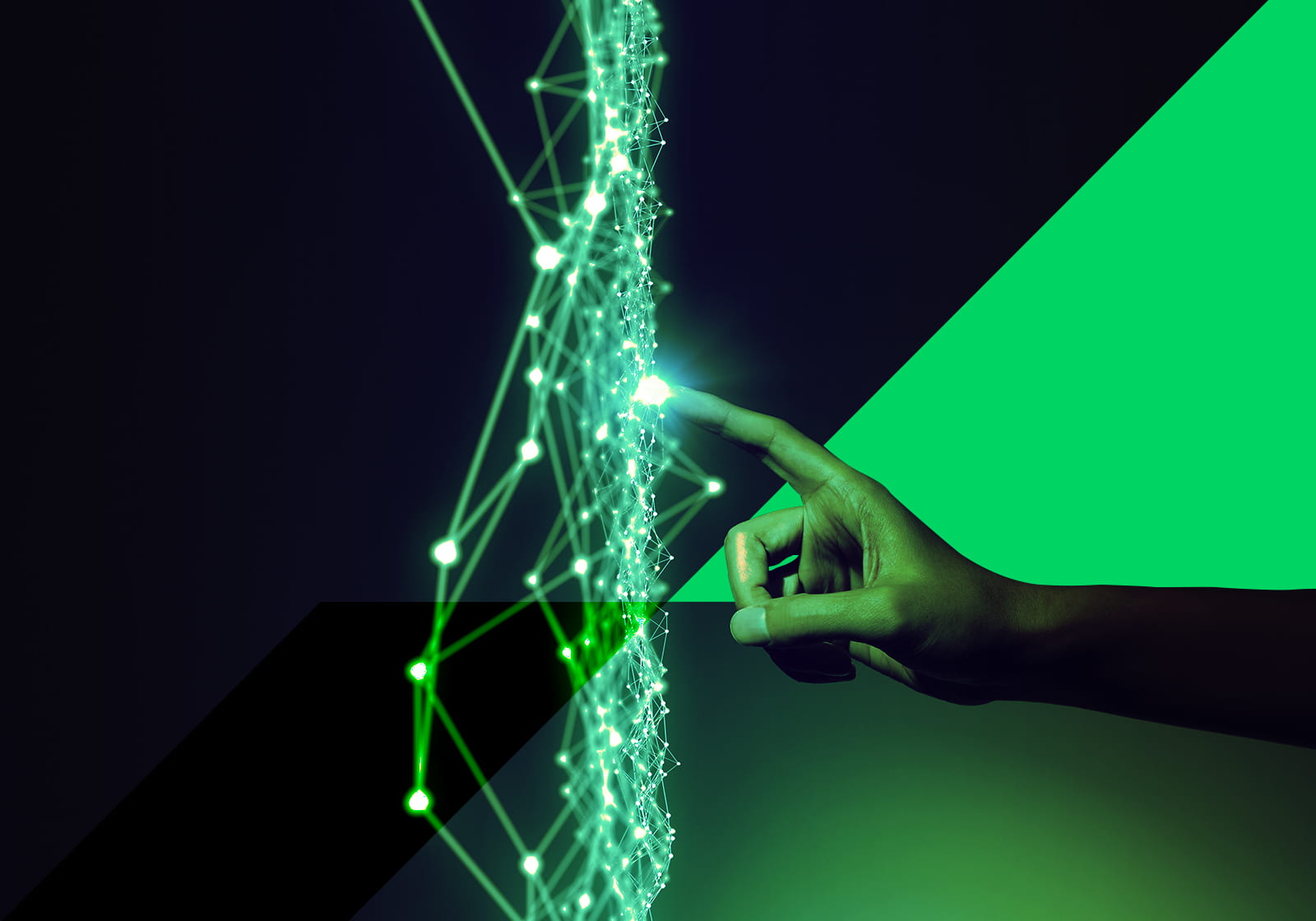 On 3 December, during the course of an investor conference in Australia, Warren Buffet's right-hand man and Vice President of Berkshire Hathaway, Charlie Munger, voiced his strong criticism of cryptocurrencies. He called the crypto market an even bigger bubble than dot-com stocks in the late 1990s.
The spread of personal computers and the development of internet technologies in the mid-90s led to the emergence of a large number of startups. As the market was only gaining momentum and investors didn't have a clear understanding of which projects had real potential, the startups had no problems finding funding. The Nasdaq tech index shot up like a rocket. In 2000, a saturation point came, with the sector's collapse following shortly after. Investors lost around $5 trillion, and the Nasdaq crashed 70% in six months. The majority of projects went bankrupt, while Amazon shares lost over 90% in the space of two years.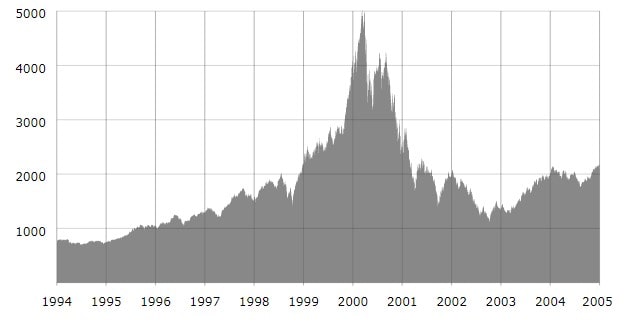 Charlie Munger believes that cryptocurrencies are even more dangerous as they don't have any objective value. Speaking at the conference, he said, "The cryptocurrency market is even crazier than the Dot-com Boom...I wish that they had never been invented". After these comments, Bitcoin lost 26% in value over the span of two days.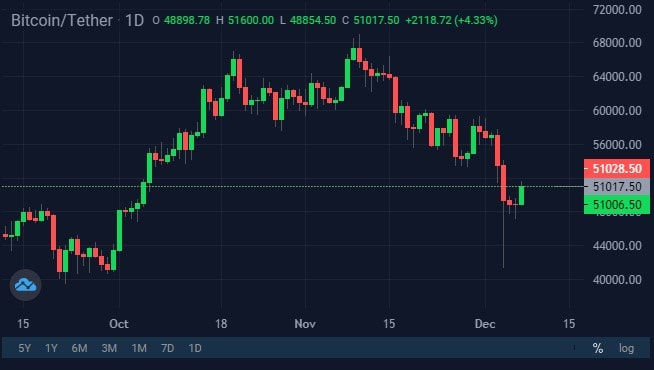 Charlie Munger is a leading authority in the eyes of stock market investors, which is why his comments were able to impact cryptocurrency prices. But, in fact, the correction was the result of a whole chain of events: the Fed's intention to taper its stimulus sooner than expected, Congress's summoning of representatives from the biggest cryptocurrency exchanges to give testimony on 8 December and the increase in the amount of leverage permitted for Bitcoin purchases. When the price fell below its key support of $50,000, Stop Losses on many margin trades were triggered, setting off a chain reaction. As a consequence, traders lost $2.5 billion on leveraged trades over a 24-hour period.

Meanwhile, Bitcoin is currently trading above where it was a year ago, while Ethereum is sitting at the level of its May 2021 highs. By the cryptocurrency market's standards, what we're seeing is a minor technical correction. After rebounding, BTC recorded a 16% decline for December.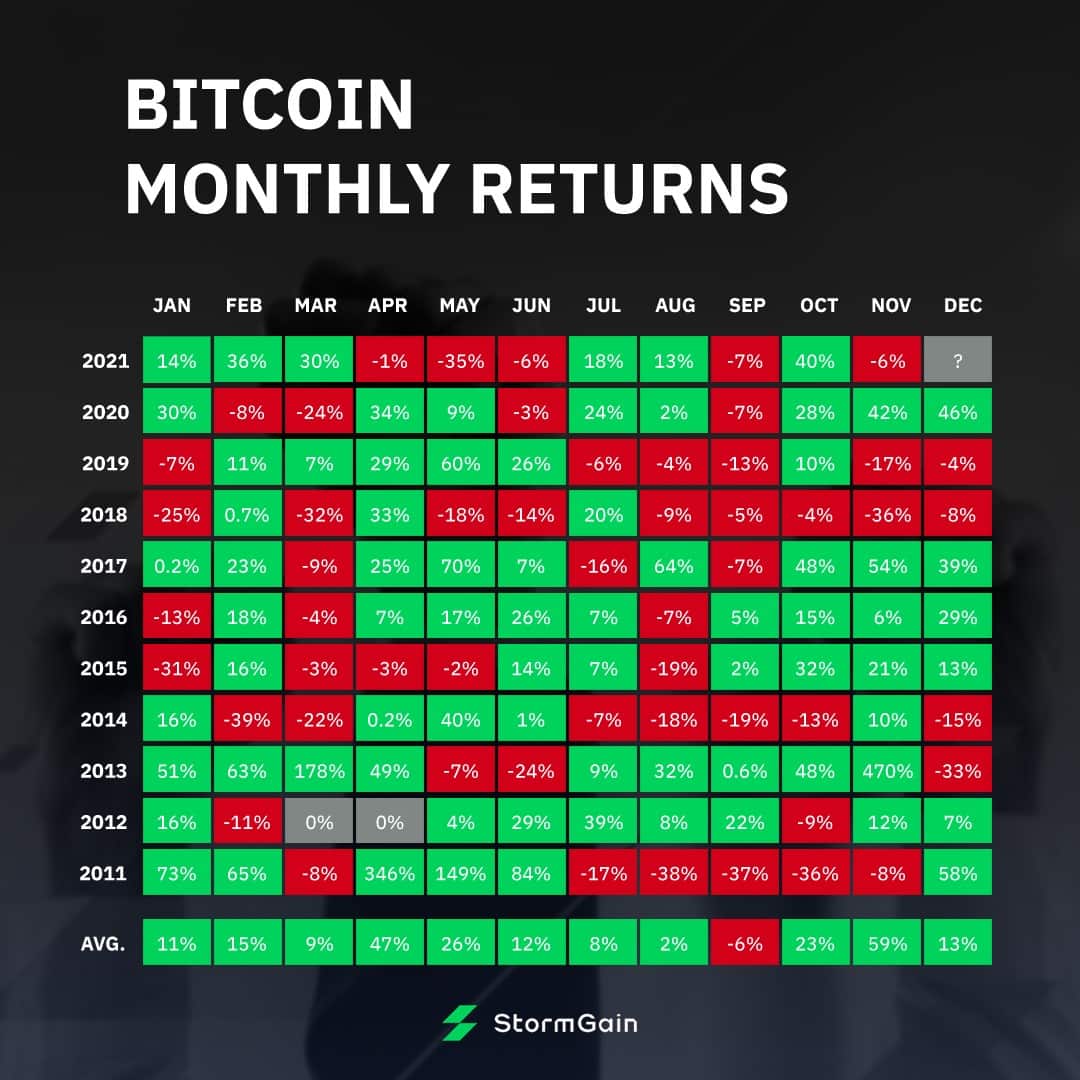 Warren Buffet and Charlie Munger were 78 and 84, respectively, when Bitcoin arrived on the scene. It could be that the crypto market is just too young for Berkshire Hathaway to take it seriously.
The StormGain Analytical Group 
(a platform for trading, exchanging and safeguarding cryptocurrency)
Tags
Exchange BTC

Try our Bitcoin Cloud Miner and get additional crypto rewards based on your trading volume. It's immediately available upon registration.

Try our Bitcoin Cloud Miner and get additional crypto rewards based on your trading volume. It's immediately available upon registration.
Instrument
Rate
Change (24h)