Ethereum 2.0 Is in Its Final Lap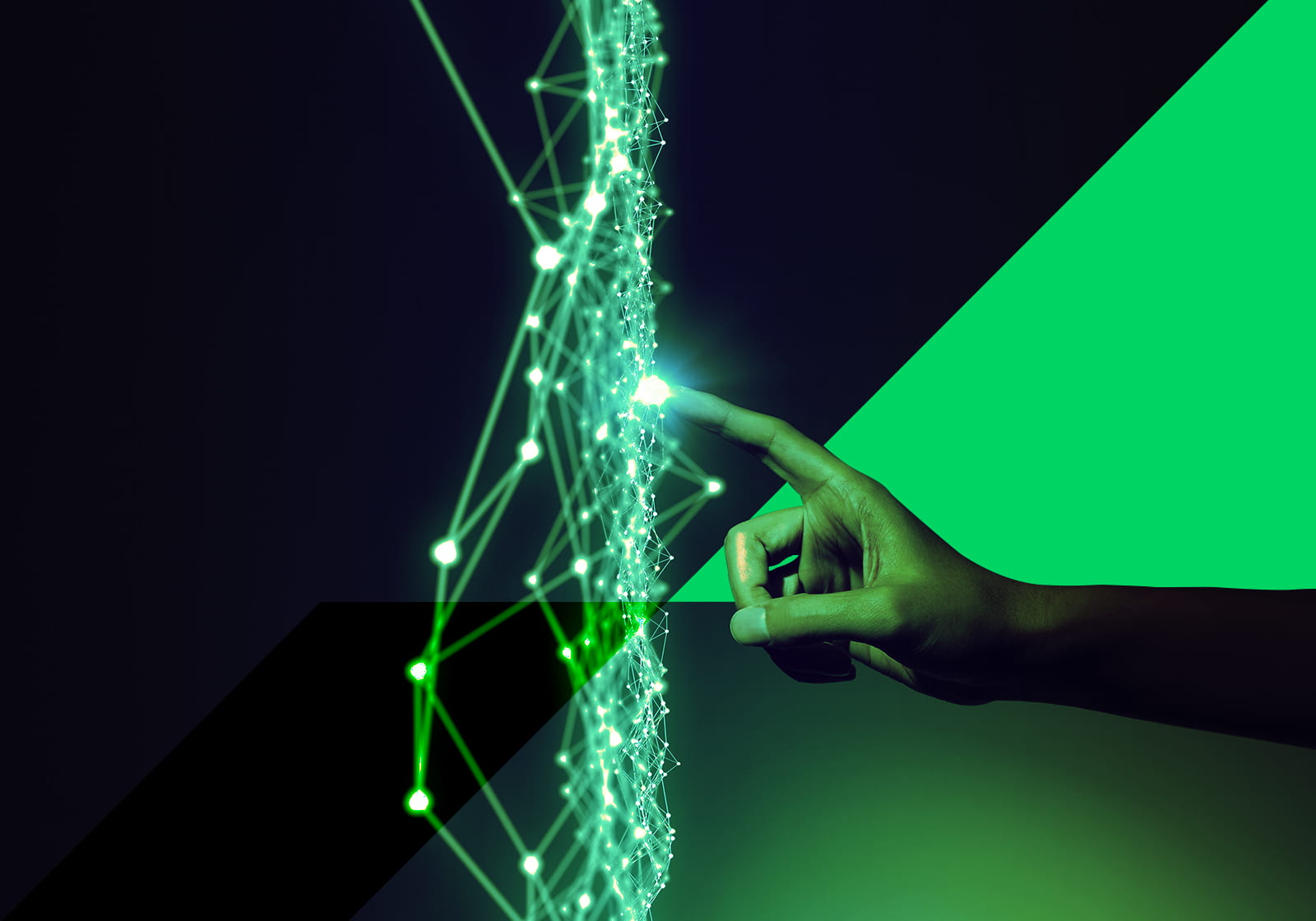 The Gold Draw is over, and the winners have been announced!
The last round of the Gold Draw has finally ended. All the prizes went to their owners, and we're happy to announce the winners here.
The emergence of fast competitor blockchains, such as Solana and Avalanche, is urging Ethereum's developers to finish the proof-of-stake transition as soon as possible. All the necessary hard forks have already been done. The last step is merge testing.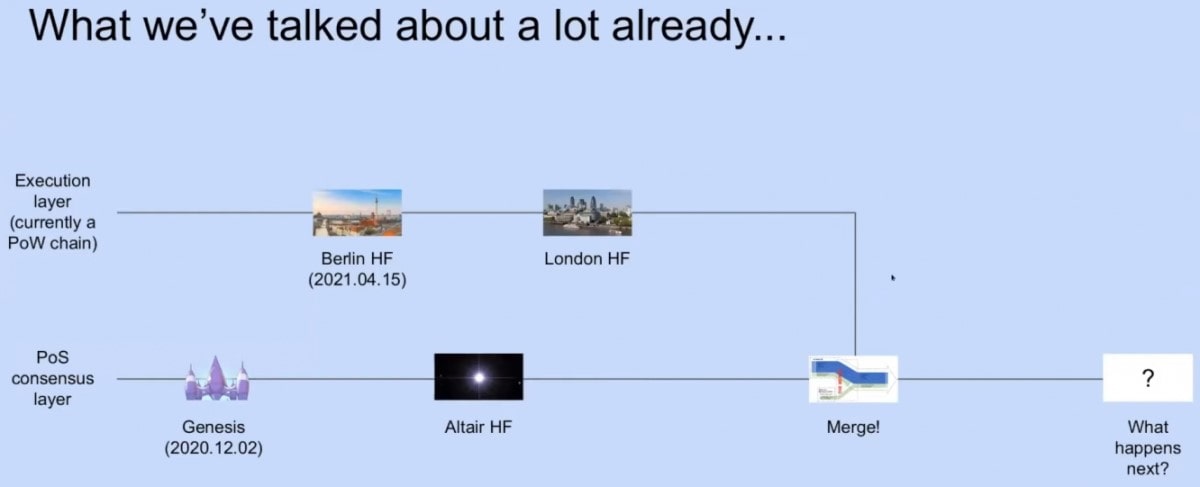 On 29 November, Ethereum developer Marius van der Wijden asked the community to help with testing the transition to the new protocol. Everyone from ordinary users to blockchain technology specialists is welcome to participate. Among the tasks are contract testing and chain-fork attempts during votes for invalid blocks. Wijden suggests sharing the findings online under the hashtag #TestingTheMerge and promises a drink of the finder's choice if they discover critical vulnerabilities.
Ethereum plans to abandon mining and make the final transition to proof-of-stake in Q1 or Q2 2022. However, the implementation of the deflationary mechanism in August and constant freezing of the coins by validators are already leading to a deficit in Ethereum's supply and price growth.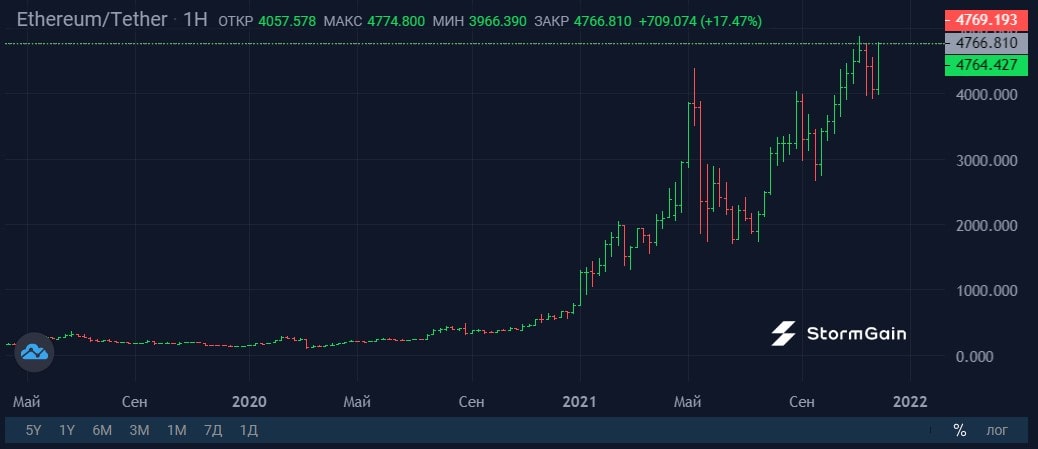 On 5 August, the EIP-1559 update was implemented. The base fee for the transaction gets burnt, and miners receive what is left on top as a tip. The rise in the number of transactions on the network has frequently led to more coins being burnt than produced in a day. Over 1 million ETH worth $5.1 billion has been burnt in almost four months.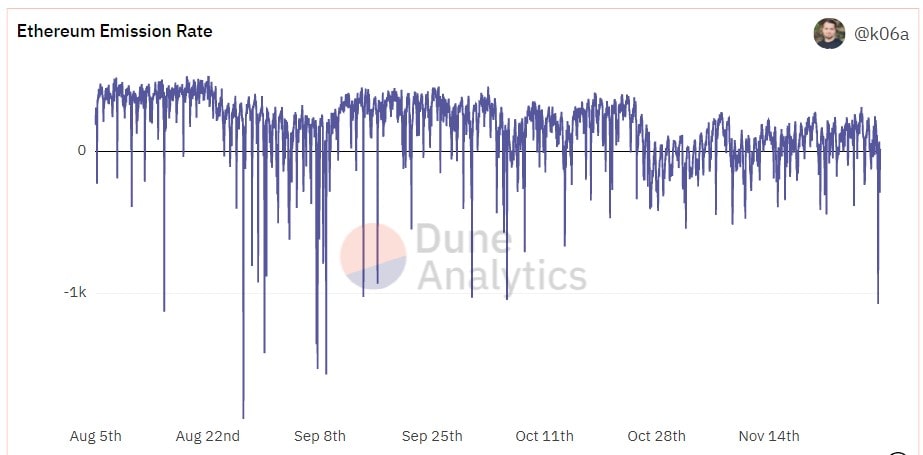 To get passive income on the new protocol, the validators have to stake their coins (32 ETH per validator). Today, 8.5 million ETH worth $20.3 billion have been staked, which is around 7% of the coin's entire supply.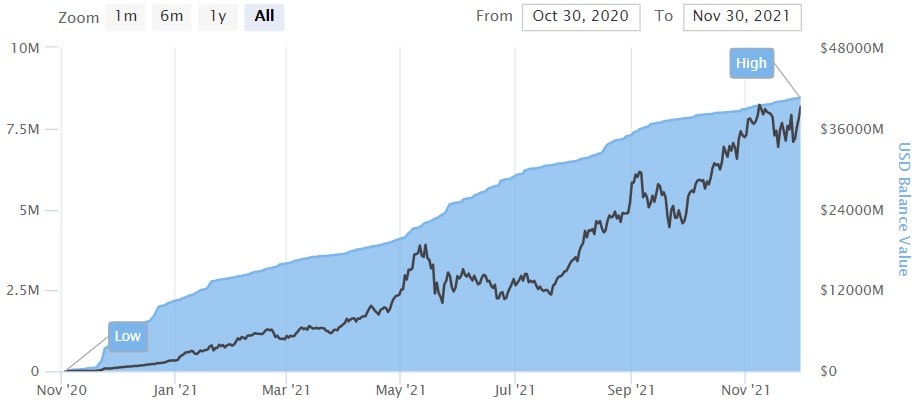 The transition to the new protocol will provide the network with radically different speeds. If Ethereum currently processes less than 20 transactions per second (TPS), after the transition and the network's full deployment, the throughput will reach 50,000 TPS, and fees will drop from a mind-boggling $50 to mere cents for a single operation. On top of that, the deflationary mechanism will remain, and the actual emission could become negative. Anticipation of these changes is boosting investment interest in Ethereum and pushing its price to new highs.
The StormGain Analytical Group 
(a platform for trading, exchanging and safeguarding cryptocurrency)
Tags
Exchange BTC
Try our Bitcoin Cloud Miner and get additional crypto rewards based on your trading volume. It's immediately available upon registration.
Try our Bitcoin Cloud Miner and get additional crypto rewards based on your trading volume. It's immediately available upon registration.
Welcome to StormGain — crypto trading platform!
Trade with 300× multiplier.