Why Ethereum is looking weaker than Bitcoin

Ethereum is more practical than Bitcoin, thanks to its ability to support smart contracts. It was this characteristic that enabled the altcoin to overtake Bitcoin in terms of growth rate with the advent of the smart contract-dependent DeFi and NFT markets in 2020-2021. But Ethereum now appears to be running out of steam.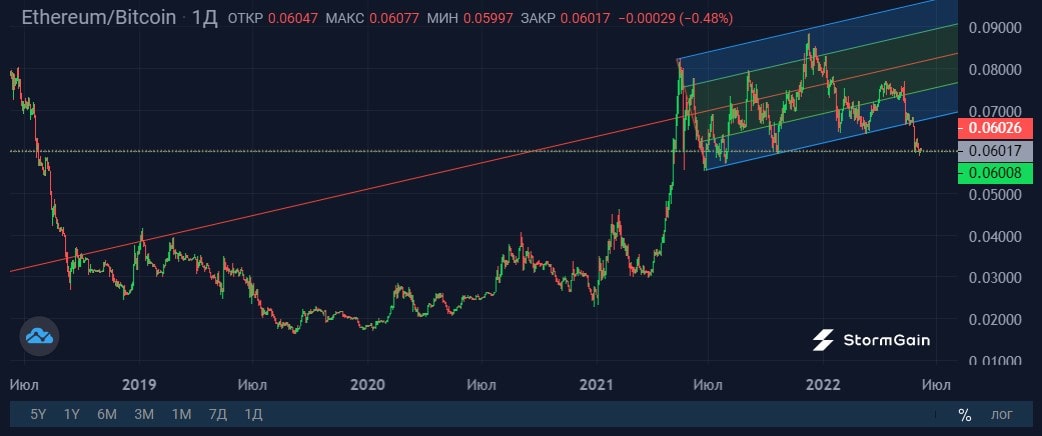 The early-May collapse of the third-largest stablecoin project, Terra UST, has decimated faith in the entire decentralised finance sector. And with its 50% market share, Ethereum was unable to avoid the impact as its total locked value was slashed by $75 billion in two weeks to reach just $51 billion.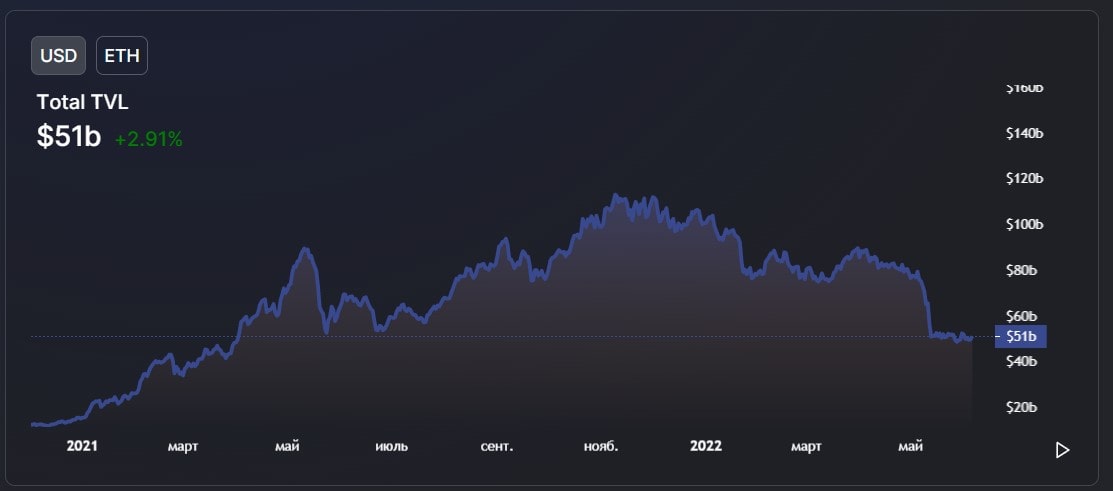 However, DeFi's capitalisation squeeze was not only the result of a loss of faith in the market; the general macroeconomic climate also played a part. Since the beginning of the year, the US Federal Reserve has been tightening its monetary policy, which has led to the US Dollar Index hitting a new nine-year high.
Due to the Fed's policy, institutional investors have been moving money out of high-risk assets into more conservative ones. This attitude was also reflected in investors' cryptocurrency preferences, with Bitcoin being called "digital gold" in recent years. As a consequence, weekly capital inflows into Bitcoin funds stood at $63.4 million in May, while Ethereum funds recorded outflows of $13.2 million.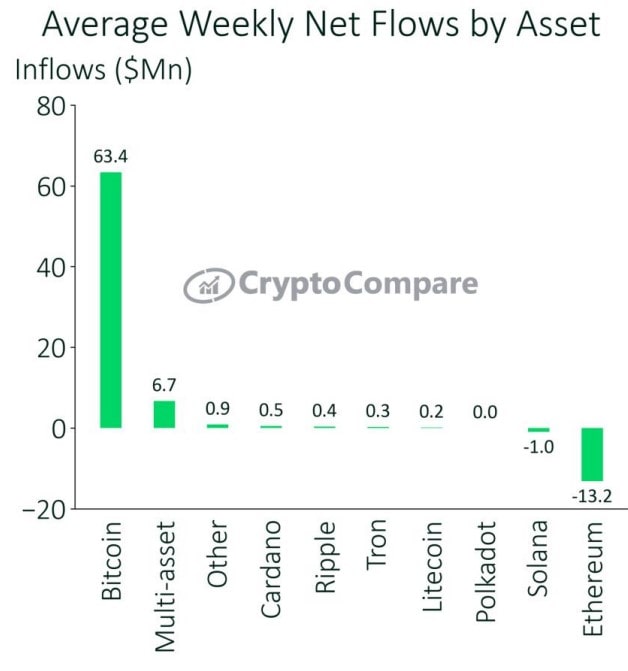 Reduced interest in DeFi and NFTs has seen transaction commission shrink to a new low. Ethereum has a low throughput capacity, which means that users are forced to increase miner rewards during times of high market activity to ensure that their transactions are processed as quickly as possible.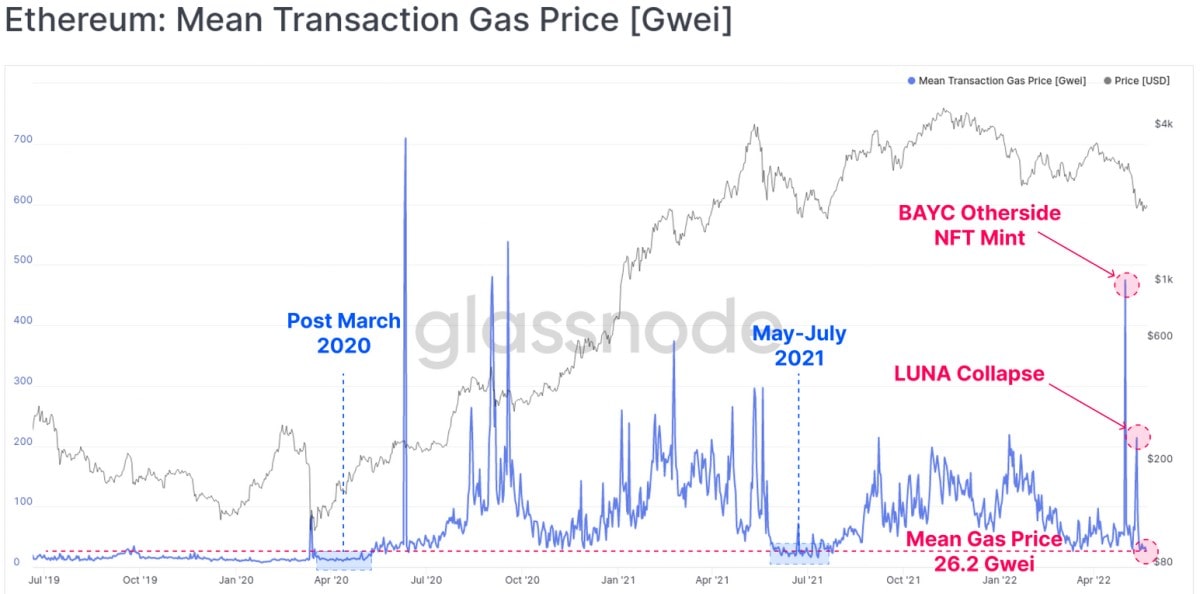 All of the aforementioned events and developments will inevitably lead to lower investment interest in Ethereum. And while cryptocurrency exchanges are still seeing net capital outflows to cold wallets, Ethereum inflows are at local highs.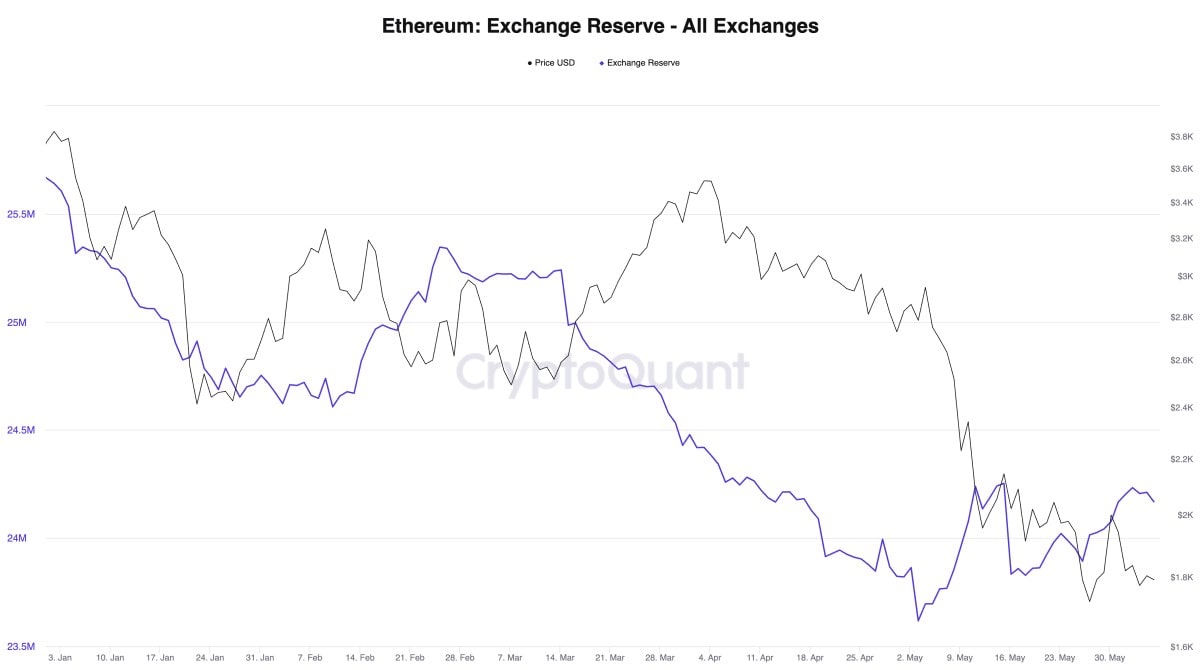 But Bitcoin still has one ace in the hole, and that's its in-built deflationary model. Every four years, a halving takes place (new block rewards are reduced by 50%), while the total number of coins is limited to 21 million. In August 2021, Ethereum's burning mechanism was initiated. However, total inflows are still above the number of coins burned, and ETH has no maximum issuance limit. 
In a scenario where US inflation gets out of control, Bitcoin will once again appeal to investors as a store of value and inflation hedge. All other things being equal, this will result in its strengthening against Ethereum.
StormGain analytical group
(cryptocurrency trading, exchange and storage platform)
Tags
Exchange BTC

Try our Bitcoin Cloud Miner and get additional crypto rewards based on your trading volume. It's immediately available upon registration.

Try our Bitcoin Cloud Miner and get additional crypto rewards based on your trading volume. It's immediately available upon registration.
Instrument
Rate
Change (24h)