The fall of Binance and the meteoric rise of StormGain Crypto Platform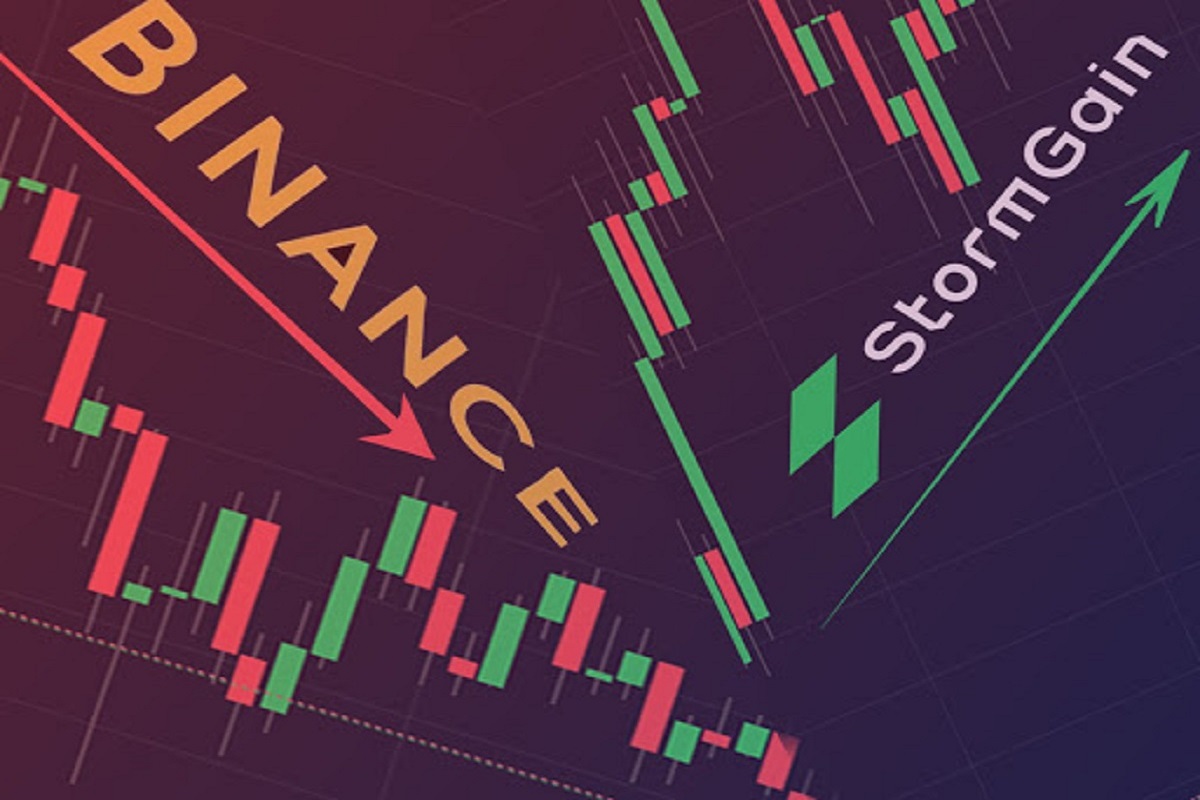 Binance, the world's largest cryptocurrency exchange, gets banned by UK regulator
A few days ago, Binance, the world's top crypto exchange by trading volume, was restricted by The Financial Conduct Authority from carrying out regulated activities in the UK. This has not technically prohibited it from continuing to operate, but it has added a series of complications that have had repercussions in other markets.  
Due to the restrictions imposed by the FCA, Binance has suffered quite a few problems in the UK, as is the case of some customers who could not make card withdrawals due to the crisis generated with the fast payment system in the UK, so that Barclays and Natwest bank has blocked its customers from sending payments to the cryptocurrency exchange and other banks in the country are also evaluating the situation in order to take action.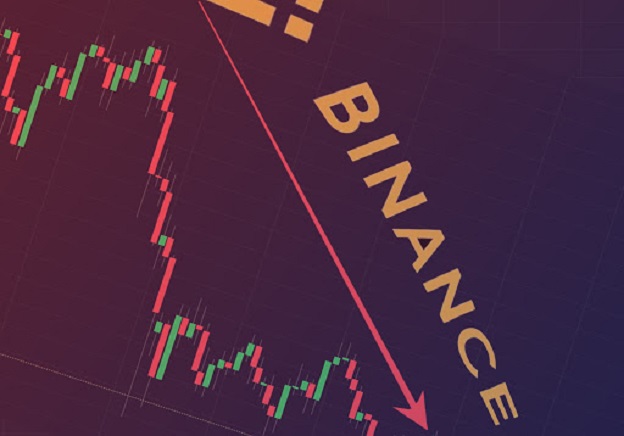 Binance suspends payments from EU's Sepa network
According to an email sent by Binance to its users some days ago, the exchange said as of 8 a.m. (Coordinated Universal Time), customers would no longer be able to use the Single Euro Payments Area (SEPA) to make deposits on the platform. They said this was due to events beyond their control, creating several problems for clients, considering that the network facilitates payments within the EU and more than 20 countries.
Continuing with the problems that come with distancing itself from SEPA, regulators in the UK remarked that Binance is not authorized to conduct crypto-asset operations within the country. Canada and Japan warned that the exchange was also running unauthorized crypto assets business within its territory. Other countries have joined this stance including Thailand, the one that has already launched a criminal investigation into the company. The Cayman Islands, where Binance was established, have commented that the group is no longer licensed to do cryptographic business in the jurisdiction.
What's next? Binance problems growing snowball
All these events have damaged Binance's image in more than one territory, generating tremendous uncertainty among its users, since these problems, if they have already happened in some markets, may continue to spread in others due to its poor control and management of the regulations that apply to each of the markets, leaving much to think about and increasing uncertainty and reducing security, something essential for the exchange's customers.
Given the complicated situation of Binance, other platforms are appearing on the horizon for traders, platforms that were not previously known for the imposing presence of this giant and that now, with the series of problems it presents, are shown as a viable option, and even with better conditions than those offered by Binance. And there is one in particular that has caught the attention of many traders worldwide for its unique features and excellent trading conditions. When compared to Binance, one wonders why I did not think of changing the crypto platform before? But we'll get there.
The Rise of StormGain, the All-in-one Crypto Platform
StormGain is a crypto platform created in 2019 that has had a meteoric rise these past two years and has given many a lot to talk about, but first, let's start by telling you a little more about ourselves.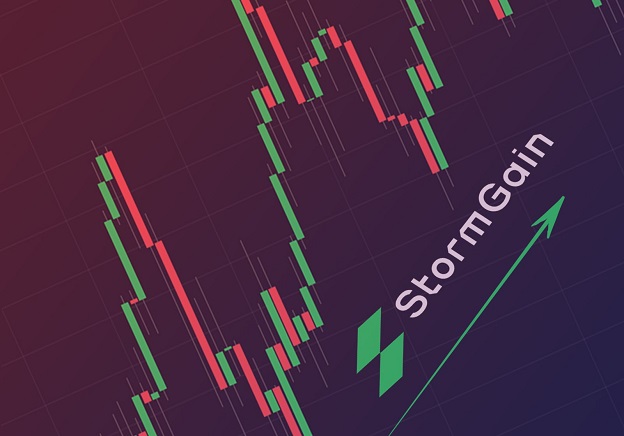 Stormgain's rewards and recognition
Since our inception StormGain has improved its offering, its platform, and the assets available for trading, which has led the platform to be the winner of the Best Cryptocurrency Broker by Ultimate Fintech Awards 2021, in addition to being recognized by CoinMarketCap lists as the #1 interest rate provider for crypto traders and also a member of the Blockchain Association of the Financial Commission. These recognitions have been the cornerstone of the excellent service our platform delivers and what it aspires to become in a few years.
Stormgain features
StormGain is an all-in-one platform. This name is well earned, given that within the platform, you can buy, sell, trade, hodl, exchange, mine, and learn about crypto. And that allows our users to register on our intuitive platform in seconds.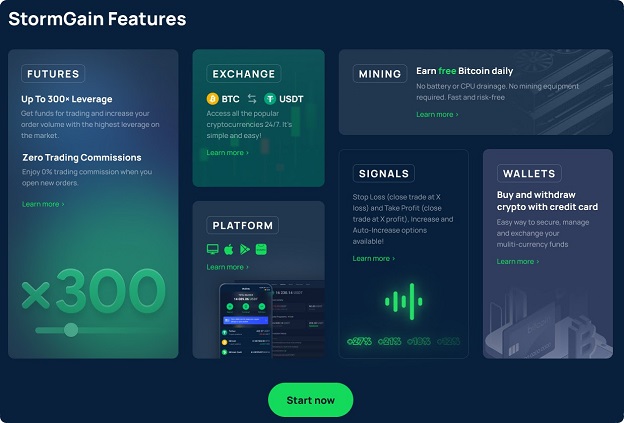 Our range of cryptocurrencies are the most recognized: Bitcoin (BTC), Bitcoin Cash (BCH), Ethereum (ETH), Tether (USDT), and XRP. Still, in turn, during the emergence of new cryptocurrencies that are breaking the market, you can also find Dogecoin (DOGE), Shiba Inu (SHIB), Polkadot (DOT), as well as the new Hot Stocks ICP, AMC, GME or TLRY, and continues to add many options to diversify the portfolios of its traders. One of the latest additions are Tokenized Assets, which allow users to invest in popular stocks like Amazon, Tesla, or Google. 
Another benefit we offer users include StormGain's multi-currency wallets. This integrated multi-currency wallet provides an easy way to secure, manage and exchange your funds whenever and wherever you want. Offering full crypto options, whether you're looking to exchange, hodl, or transfer your assets. StormGain's crypto wallets always put asset safety first, working with industry-leading security protocols and strong encryption. These Cold wallets are currently nine of the most popular crypto and facilitate hassle-free purchase and storage within the app. And the best part of it is all the wallets are free of charge.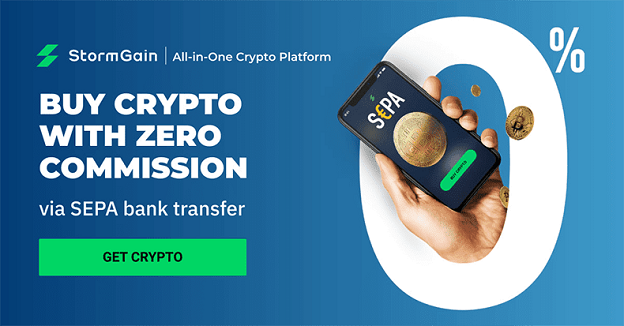 At StormGain we also offer customers the possibility of mining cryptocurrency using only your phone. StormGain Cloud Miner is one of the latest innovations added to the platform and allows you to mine your first coins in just 4 hours, without the need for expensive equipment, being a simple and risk-free mining option. In addition to this, the platform also offers a crypto-mining program for referring friends, where you get 15% of the funds withdrawn from Cryptominer by your referrals, and they receive 3 USDT when they sign up. A feature that is undoubtedly attractive to traders and has helped the platform grow and become known to more and more crypto enthusiasts.
StormGain also, unlike Binance, supports payments from the EU's SEPA network, allowing customers from this territory to purchase assets without any problems, since StormGain has not presented any conflict with governments in any of the countries mentioned at the beginning, giving it a very favorable position against Binance and presents itself as an excellent option for customers looking for a new platform. And continuing with the purchase options, it is worth mentioning that with our platform StormGain users can purchase assets easily with a credit or debit card, a secure and hassle-free process.
It's time for us to talk about StormGain's commissions, and here we also see an innovative and great option for your customers. We always say "You pay only when you earn," this is how we present their 0% commission for crypto trading. How does it work? StormGain does not charge any commission for trading; when you close a trade with a profit, StormGain takes 10% of the "profit share," If you close a trade and it was no profit, StormGain does not charge any commission. Undoubtedly, it reduces trading costs, directly benefiting the trader, unlike other platforms that charge high commissions just for trading, translating into less profit and more fees.
Crypto trading for beginners
We have analyzed in broad strokes the benefits that make StormGain a complete application, and what remains to be highlighted is focused on those who are starting and are looking for a platform that offers what is necessary to create a solid foundation when trading in the crypto world. StormGain has a 50K demo account for risk-free trading before switching to your live account, as well as tools that help facilitate access, control, and management of your trades. StormGain also offers free trading signals, which are the latest market updates and opportunities that come directly to the application and allow you to copy the signals and open a trade with just a few taps. In addition, StormGain offers leverage of up to 300x, allowing you to raise funds to increase the volume of your trades and earn higher rewards quickly, being one of the highest leverages in the market.
We provide free education to users, thanks to a series of articles and video tutorials to master the application and each of its functions, so you don't need to be a financial expert to start trading. You can also constantly review market reviews with the latest trends and hot assets, which will help you to improve your market understanding and trading skills.
Undoubtedly Binance and its problems will not cease to exist. Still, the option of a platform like ours with all its benefits are presented as a great alternative to avoid complications with your funds, purchase, or withdrawal of your assets and earnings, and will unquestionably improve even more offer given the constant and high-speed growth of the cryptocurrency market. You can open an account in less than 5 minutes, avoiding lengthy and complicated processes by logging on to www.stormgain.com
Tags
Exchange BTC

Try our Bitcoin Cloud Miner and get additional crypto rewards based on your trading volume. It's immediately available upon registration.

Try our Bitcoin Cloud Miner and get additional crypto rewards based on your trading volume. It's immediately available upon registration.
Instrument
Rate
Change (24h)