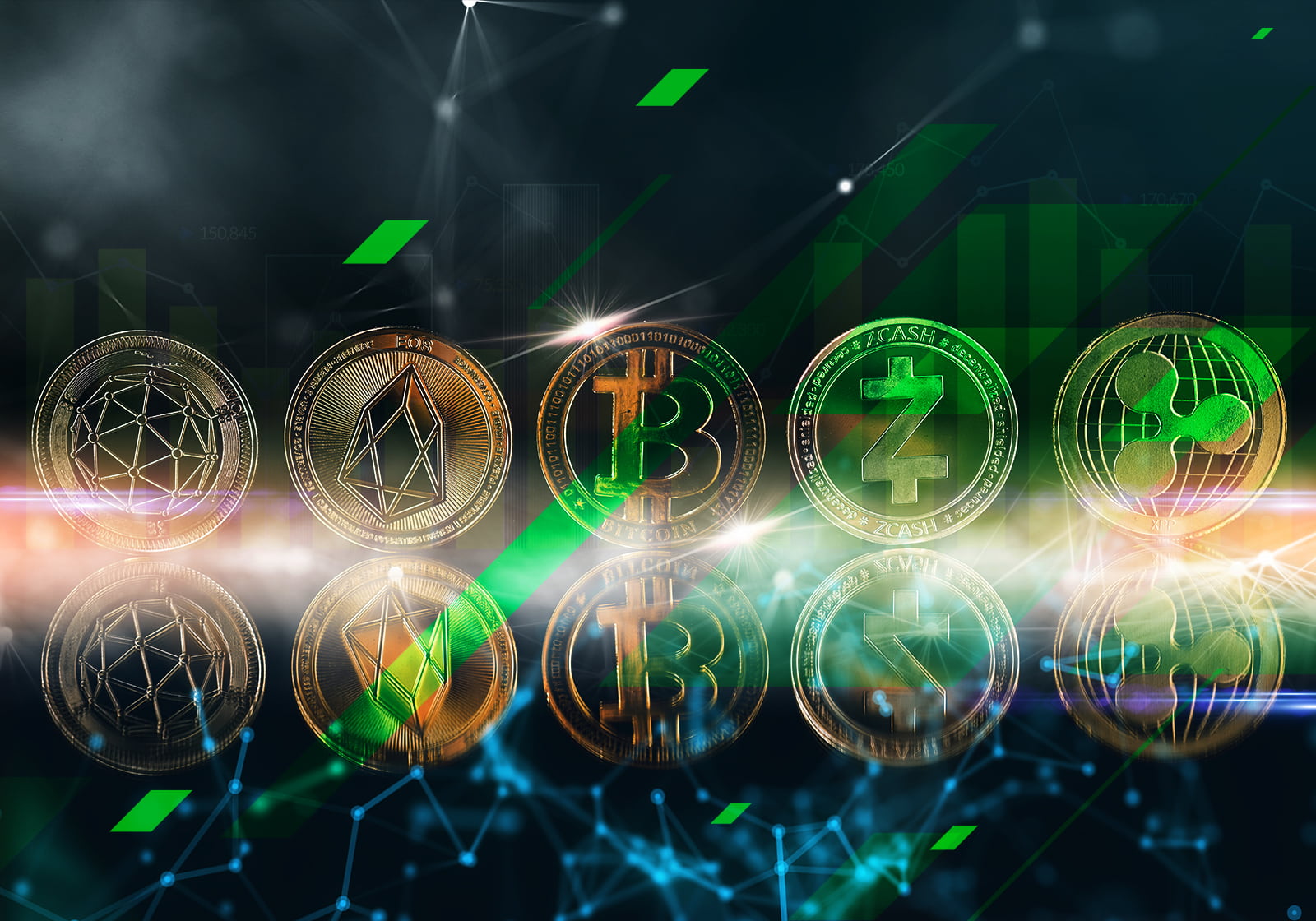 On-chain warnings; BTC, ETH, XRP, ADA, MKR analysis
08 Jun, 2021
Martin Petkov
Hello and welcome, everyone. It's Martin here at CryptoGains. Another bloodbath on Crypto Street, and we're putting things into the context of the 2017 peak with some Glassnode insights and on-chain data.
What we're observing is that, after the May drop, a lot of dynamics are quite similar to the peak that we witnessed in 2017 and the stagnation of Bitcoin prices that followed. For example, we can see that the total transfer volume experienced a very small drop of 80% in 2017, 65% now. Moving forward, a similar drop in the total transfer volume in Ethereum, 95% versus 60%. Arguably, of course, it's not as severe, partly because there are a lot more institutional investors now compared with 2017-2018. But, nonetheless, very, very scary similarities.
Also, the number of active addresses. This is for Bitcoin. It's experiencing a very similar and very sharp drop compared to the 2017 peak. Bitcoin long-term holders are beginning to accumulate like it usually happens in bear markets. However, this is not considered very positive because, as we can see, they started accumulating, and they continue doing so as Bitcoin prices continue to fall lower and lower. So, there are by no means guarantees that prices are going to start recovering.
And finally, a similar drop in the percentage circulating supply held by long-term holders. It dropped to 51% and then started climbing up slowly as Bitcoin prices continue plummeting. And, similarly, probably, we have seen that drawdown, and this accumulation is beginning. So let's move to the charts and see, nonetheless, what you can do with some of these insights.
We're looking at the Bitcoin chart, and, to me, the pivot point is at $33,000. Above that level, I'm seeing good opportunities that Bitcoin may recover, retesting $34,000 and then $35,500. Conversely, however, at the time of filming, Bitcoin comes with the sale signal on the StormGain platform, and more downside is possible below $33,000, taking us back to as low as $32,200, and then, if that level is broken, we may see retesting of the $30,000 mark on the short side once again.
Now let's take a look at Ethereum. Personally, before initiating long positions in Ethereum, I would wait for a break above $2560. Below that level, like we are at the moment, I'm seeing more downside, taking us to $2463 on the short side, then even lower to potentially $2335. Conversely, however, if we're able to clear $2560 — which used to be support, now it has flipped into resistance — if we clear $2560, we may see more increases in Ethereum to $2650 and $2734. 
Now we're moving to Ripple. Ripple also dipped quite low, to as low as $0.80. Currently, it's in a bit of a recovery mode, but personally, I would like to see it above $0.88 before initiating any long positions, with targets at $0.925 and $0.97. Conversely, below $0.88, more than likely, the downside can take us on the short side to $0.83 and $0.8. So these are the ideas for selling short positions.
And now, let's take a look at Cardano. Cardano was on the way to recovery. Personally, I like to see it above $1.56 to initiate long positions, with targets at $1.65 and $1.738. Conversely, below $1.56, more than likely, it will be wiser to sell Cardano with the newest support at $1.48 for a target on the short side and then $1.35 
And finally, the final idea for today is Maker. Maker also dropped quite significantly, experienced a bit of a recovery. I'd like to see above $3330 before initiating long positions, the first target at $3500 and then $3700. Conversely, however, below $3330, we may see more downside, with the first target on the short side at $3200 and then lower down at $2900.
Thanks for joining me today. Keep learning with the video education section and the CryptoGains Market Insights subsection, and remember to join the Crypto Signals Made Easy channel for insightful articles, trading ideas, and market analysis. Trade wisely, and I'll see you soon.
Bye-bye.
Welcome to StormGain — crypto trading platform!
Trade with 200× multiplier.