The easiest way to buy Bitcoin with a credit card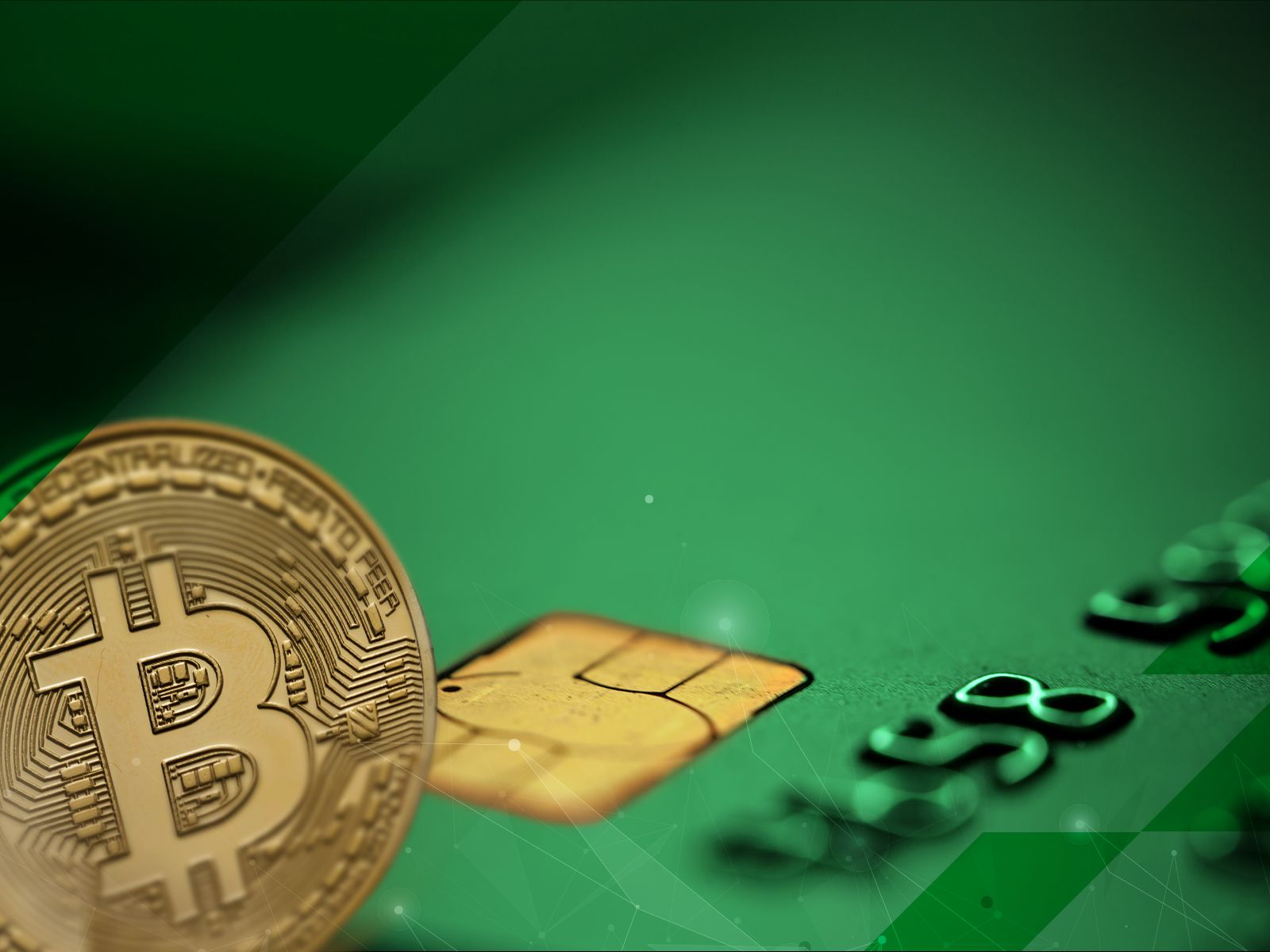 The original cryptocurrency with the largest market cap has definitely cemented its position as a mainstream trading instrument in recent years, with many more traditional investors now including it as part of their portfolios. Bitcoin's pedigree as a serious investment vehicle was further strengthened by the CME's decision to begin listing BTC futures back in December 2017, which was followed by efforts in numerous countries to develop suitable crypto market regulation. It would appear, then, that Kaspersky's prediction is gradually becoming reality:
You can't stop things like Bitcoin. It will be everywhere, and the world will have to readjust. World governments will have to readjust.
Given that Bitcoin is already well on its way to becoming an asset like any other, a lot of the fear associated with integrating a new instrument into an existing investment strategy has already melted away. And with crypto currently available to buy at bargain-basement prices, many would-be investors are asking themselves the same question: "How can I buy Bitcoin with a credit card?"
How can I buy Bitcoin instantly with StormGain?
Buying BTC with StormGain is super-easy and lightning-fast. As soon as you've registered your account (just a few seconds), you're set to begin buying Bitcoin immediately. If you choose to make an instant purchase with your debit/credit card, the whole process can be completed in under 2 minutes, and the fees are among the best in the business. Don't just take our word for it; have a look for yourself!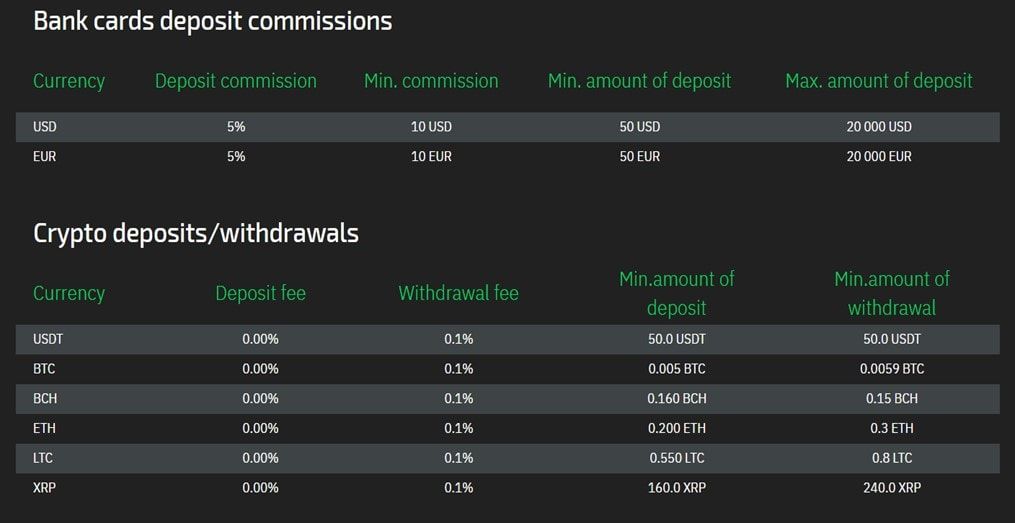 StormGain's step-by-step guide to buying Bitcoin
Before you begin, you'll need a BTC wallet. As it happens, StormGain provides all its users with one upon registration. That means you can move straight to Step 2!
Register your StormGain account. Sign-up only takes a few seconds and comes with none of the time-consuming verification procedures you get with other platforms.
Buy Bitcoin using your credit/debit card. First, open the StormGain app and log in. You'll then see a button at the top of the screen that says "BUY CRYPTO WITH A CARD" (see the image below for clarification).

After clicking the button shown above, select the cryptocurrency you wish to buy (for us, that would be Bitcoin).
To complete the transaction, just enter your card details as you would for any other online purchase and then click pay. Since StormGain is 100% secure, you can safely save your details for future crypto purchases.

Once you've got your Bitcoins, you have two choices: you can hold for a guaranteed return of at least 10% annually (via our Deposit Interest Programme), or you can opt to test your luck on the market by trading with leverage of up to 200x.
Where else can I buy Bitcoin (BTC)?
If you'd like to know how you can buy Bitcoin and, for some reason, you've ruled out buying your BTC directly on StormGain, there are several options open to you. Some exchanges like Binance, for example, do have extremely low rates of commission, but most of these will not accept credit cards. For this reason, our guide will only look at those that allow for instant card purchases.
Coinbase
Virtually everyone has heard of this crypto-for-fiat outfit. Coinbase charges its users 3.99% commission on card purchases, making it significantly more expensive than crypto-only exchanges. Unlike StormGain, they don't offer credit card payment, meaning you are only able to pay by debit card or bank transfer. Even more bad news for Coinbase clients is that they receive zero interest on their crypto deposits, whereas StormGain gives its valued customers 10% APR on all their crypto balances.
Overview of Coinbase's purchase/withdrawal costs:
Instant buys – 3.99% + $0.10 withdrawal fee
Standard buy and sell – $1.49 + $0.10 withdrawal fee
CEX.io
If you're looking to buy and hold crypto without any leverage, this could be a good fit for you. It's reasonably secure, and the commission charged is generally fair. CEX is open to users across a wide range of countries, and payment can be made via Visa, MasterCard, bank transfer or Crypto Capital (with varying taker-maker fees). Do bear in mind, however, that CEX's security checks can take quite a while. Furthermore, some users might be turned off by the requirement to submit a photo ID.
A quick summary of typical CEX costs:
VISA payments – 3.5% + $0.25 deposit fee and $3.80 withdrawal fee.
MasterCard – 3.5% + $0.25 deposit fee and a 1.2% + $3.80 withdrawal fee.
Crypto Capital – 3% withdrawal fee only.
Bank transfers – free of charge.
PayPal
Now, this method is highly inefficient and quite pricey, but we felt it ought to be included in the interest of fairness. First things first, you can't actually buy BTC directly in PayPal. You'll need to find a third-party platform that supports PayPal (such as LocalBitcoins). Then, on top of PayPal's hefty commission, your exchange will also want to charge you higher fees on account of your chosen payment method. In the end, you could be looking at up to 10% in total fees, which is way above the norm even for instant, one-stop credit card purchases with no intermediaries. To sum up, not only is this process more convoluted, costly and time-consuming than making a credit card purchase with StormGain, but it is also a riskier endeavour given the use of multiple platforms with well-established security vulnerabilities.
Peer-to-Peer
The final and perhaps most lucrative option is the p2p exchange. There are quite a few of these around, but the biggest would probably be Cointal. Since Bitcoin is literally the most popular of all digital currencies, it shouldn't be hard to find an offer of sale. But the low fees of p2p exchanges do come with a catch: zero protection. That's right. There's a pretty high risk that your seller might just take your fiat and run. For this reason, many of these exchanges recommend that buyers meet their sellers face-to-face to complete the transaction. However, this is not always practical or desirable for many crypto investors.
So, how do they all compare?
 

StormGain

Coinbase

CEX.IO

PayPal

Cointal (P2P)

Verification

Required?

NO

YES (Official ID document)

YES (internationally recognised ID)

YES (government-issued ID + proof of address

No

Instant fiat purchase fees

5%

3.99%

3.50%

Around 5-10%

From 1%

Available in UK

YES

YES

YES

YES

YES

Available in US

NO

YES

YES

YES

YES

Total countries supported

 

30+

All (with some restrictions on card purchases)

200+

All
The verdict
Now that we've reached the end, we hope you found our Bitcoin buying guide useful. There are numerous different methods available, each with its own advantages and drawbacks. Typically, most users are looking for a good compromise between speed, convenience, cost and security.
When we consider the options above, StormGain is the clear winner. With near-real-time registration and a free online cold wallet secured by uncrackable encryption, there really is no other solution that covers as many bases. And if that wasn't enough, there's also StormGain's incredibly generous Deposit Interest Programme and the massive potential for profit-leveraged trading offers. So what are you waiting for? Join StormGain now and start making money today!
Tags
Exchange BTC

Try our Bitcoin Cloud Miner and get additional crypto rewards based on your trading volume. It's immediately available upon registration.

Try our Bitcoin Cloud Miner and get additional crypto rewards based on your trading volume. It's immediately available upon registration.
What is the easiest way to buy BTC cryptocurrency?
The easiest way to purchase BTC cryptocurrency is through StormGain. The buying process is simple and quick, taking just a few seconds to register an account. Once registered, you can start buying Bitcoin right away. If you prefer to make an instant purchase using your debit or credit card, the entire process can be completed in under 2 minutes. 
What is the best place to buy Bitcoins with a credit card?
StormGain is the top choice for purchasing Bitcoins with a credit card. It offers fast registration and a secure online cold wallet protected by strong encryption. No other platform provides such comprehensive features. Additionally, StormGain offers an advantageous Deposit Interest Programme and opportunities for leveraged trading, which can lead to substantial profits.
Can I buy Bitcoin with my debit card?
Yes, you can purchase Bitcoin using your debit card. You also have the option to use a credit card, Apple Pay or Google Pay. Once your purchase is complete, the Bitcoin will be stored in your digital wallet.
How to buy BTC with a card
To buy BTC with a card, follow these steps:
Make sure you have a Bitcoin wallet. If you're using StormGain, they provide crypto wallets to all users upon registration.
Open the StormGain app and log in.
Click the "BUY CRYPTO WITH A CARD" button at the top of the screen.
Select Bitcoin as the cryptocurrency you want to buy.
Enter your card details to complete the transaction, like any other online purchase.
Confirm the purchase by clicking "Pay".
Is it easy to sell BTC cryptocurrency?
BTC cryptocurrency can be sold easily through Bitcoin wallet apps and cryptocurrency centralised exchanges (CEXs) that support converting it into fiat currencies. It is generally considered safer to use a self-custodial Bitcoin wallet app for selling, as CEXs carry risks regarding asset control and security. However, if you choose to use a CEX, it is highly recommended not to keep your Bitcoin on the exchange for an extended time.
Instrument
Rate
Change (24h)