Crypto winter? Take a look at the Bitcoin hashrate

Despite the decline in the crypto market's capitalisation and several major projects' bankruptcy, Bitcoin's hashrate is close to an all-time high. Miners are still upping their capacity, thus increasing network security and stability.

On 31 August, the network's hashrate rose by 9% to 221.7 EH/s, which is close to the 11 May all-time high of 223.7 EH/s. Judging from the acceleration in block identification and the projected 1.5% increase in difficulty five days from now, miners are still putting new machines into use.
This situation appears at odds with Bitcoin's 72% crash from its recent record high and the subsequent decimation of public mining companies' share prices.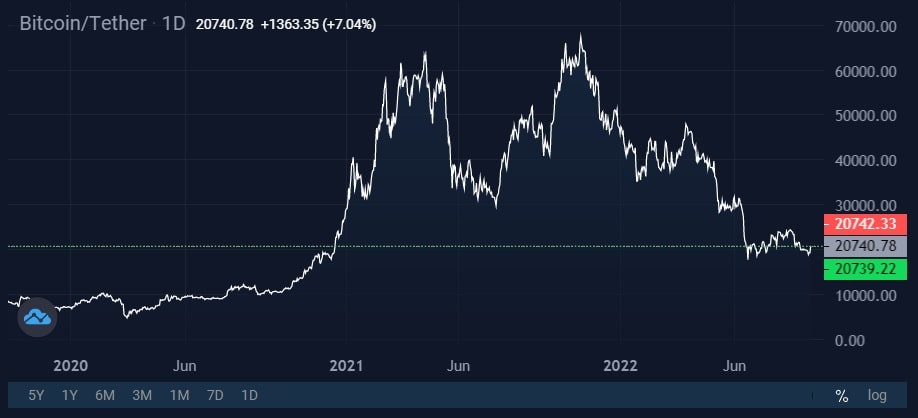 The paradox essentially boils down to some companies' excessive optimism and others' preparedness for turbulent times. Stronghold Digital Mining, for instance, put in a large ASIC farm order on credit last year in the expectation that the market would continue to rise. In August, they were forced to return 26,200 machines that they had put forward as collateral. The amount quoted in the liquidation agreement was $67 million. Shares in the company are now trading 25-fold below their all-time high.
Cleanspark, on the other hand, announced yesterday that it was buying 10,000 Antminer S19j Pro from Bitmain for $28 million. CEO Matt Schultz noted that the company was preparing for the crypto winter by boosting its capacity at bargain prices. In the space of less than a year, the company's hash rate rose by 300% to reach 3 EH/s, and it currently mines 13.25 BTC daily. Cleanspark's stock is also trading at a significant discount on early 2022 prices, but this latest news saw it shoot up 7.5% in a single trading day.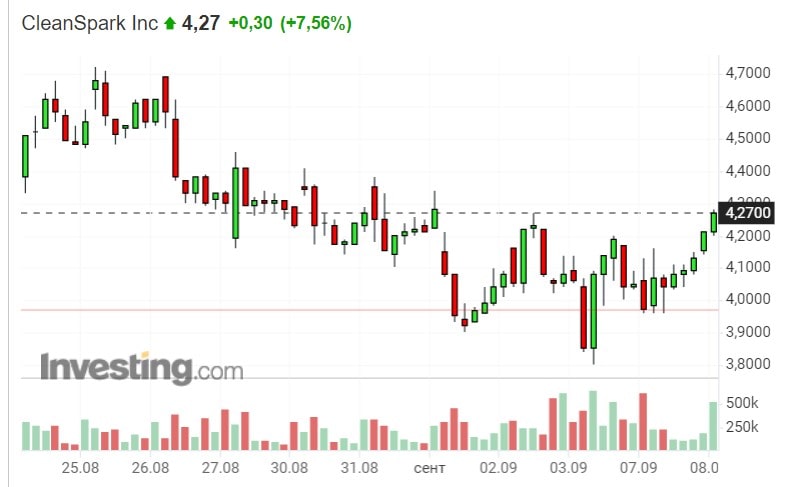 Overconfidence in the investment prospects of mining companies arose as a result of the 2020-21 rally when prices rose steeply against the cost of mining. Some firms had counted on the growth continuing and so took out loans, seducing investors with promises of high returns. Others were ready for the ensuing market cooldown.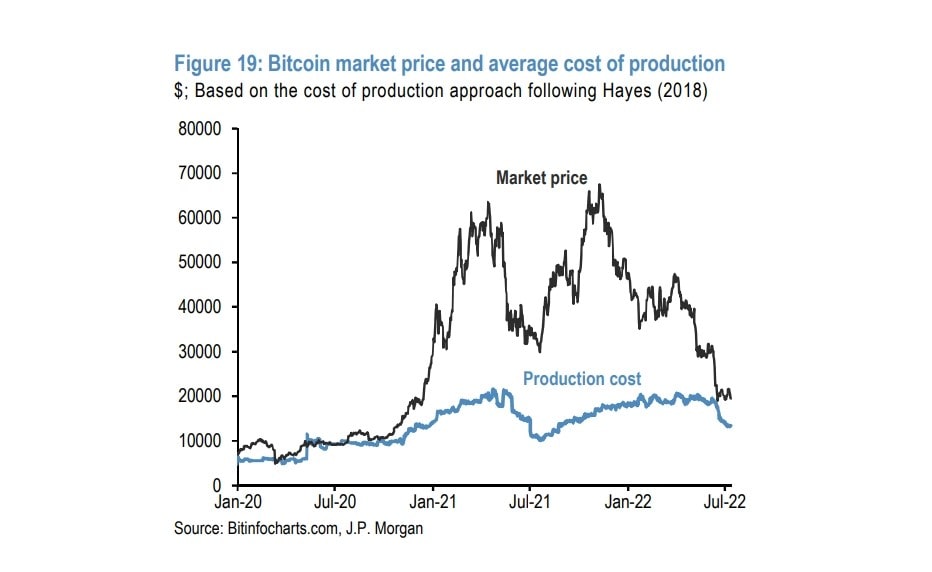 A similar trend can be observed in miners' capacity to accumulate Bitcoin. The companies with the strongest business model are holding on to their mined coins in the hope of selling them at a higher price. Those with weaker hands are forced to dispose of their Bitcoin at the worst possible time since the general market decline has provoked a severe deficit in operating capital. By increasing supply, they are putting further pressure on prices.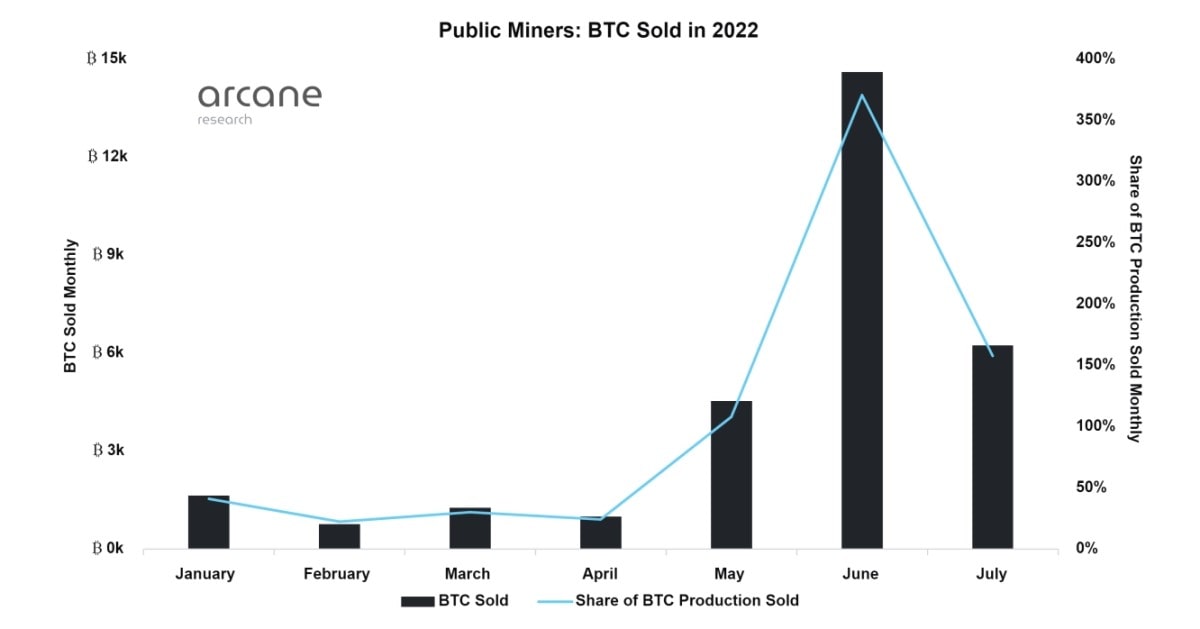 In the period of May-June, public miners sold more than they mined during these months. For example, the hashrate leader Core Scientific maintained its holding strategy, yet over this period, it sold 12,000 BTC, slipping from first to sixth place in the rankings in terms of reserves held.
It's hard to call what is happening right now a crypto winter. If anything, it's more like a stress test for companies and projects. Those with a strong business model are not just sitting on the sidelines but are actively taking the opportunity to strengthen their positions.
StormGain Analytics Team
(cryptocurrency trading, exchange and storage platform)
Tags
Exchange BTC

Try our Bitcoin Cloud Miner and get additional crypto rewards based on your trading volume. It's immediately available upon registration.

Try our Bitcoin Cloud Miner and get additional crypto rewards based on your trading volume. It's immediately available upon registration.
Instrument
Rate
Change (24h)