Ethereum putting pressure on Bitcoin

Ethereum is growing more confidently than Bitcoin, and there are objective reasons for this that could send the altcoin to the highest market capitalisation in the long run. We told you about them at the start of this year, and now it's time to update the data.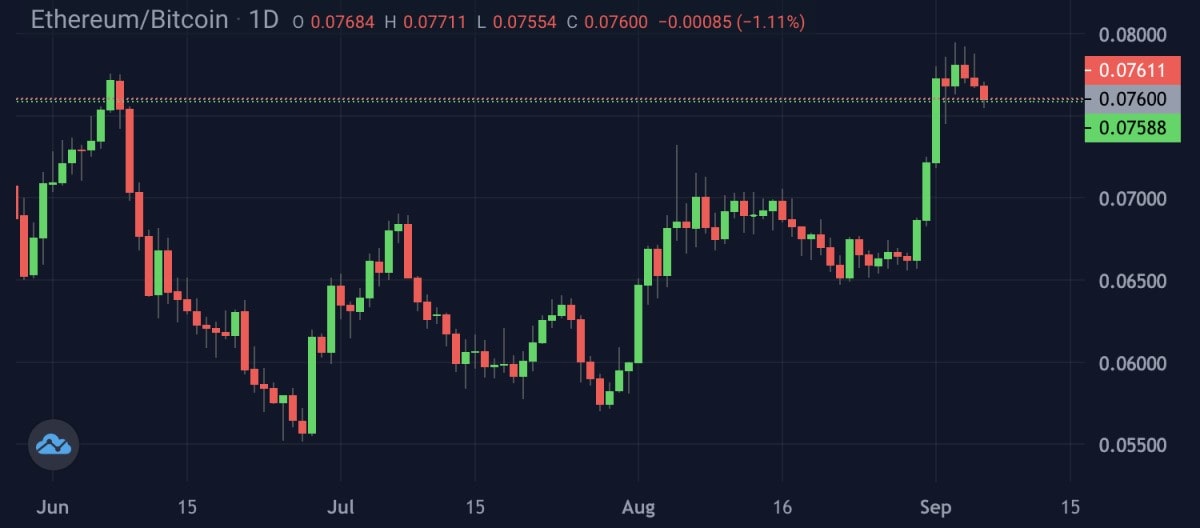 This month, the altcoin has grown twice as much as Bitcoin has, experiencing 50% growth. The main driver has been the London hard fork that took place on 5 August. It introduced a deflationary mechanism resulting in the base fee now simply being burnt, while miners claim tips on top of it. In 29 days, 174,000 ETH, or $565 million, have been burnt.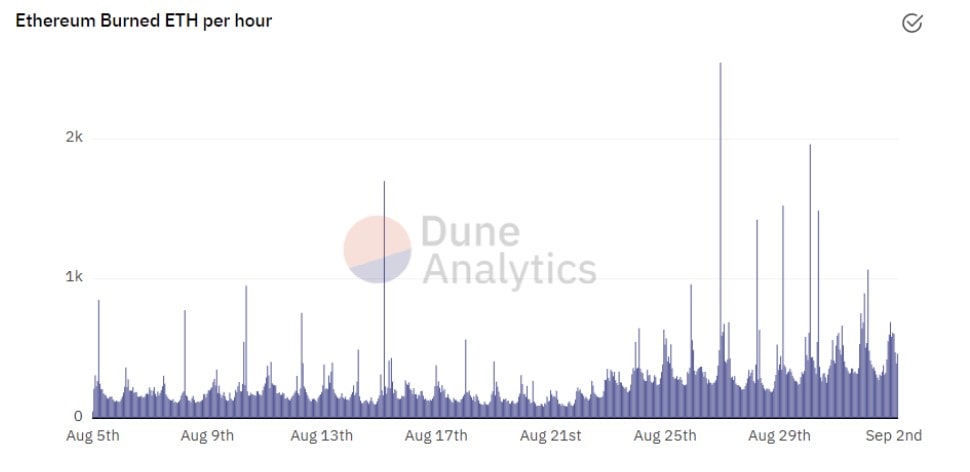 The gap at the 12-month distance has been even more impressive, showing Ethereum go up by 820% versus 350% for Bitcoin. The altcoin owes its popularity to its smart contracts, whose functional capabilities have caused a boom in the DeFi (decentralised finance) and NFT (non-fungible token) markets.
DeFi allows participants to exchange tokens, receive passive income and lend and borrow without intermediaries. The algorithms written into the smart contracts are in charge of executing the operations. The market is so promising that Bank of America and ING Bank are already declaring DeFi a threat to the traditional banking sector, which has grown from $8 billion to $97 billion in 18 months.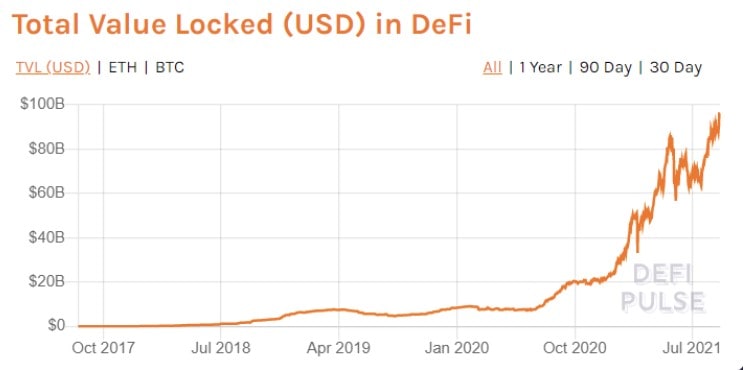 NFTs are unique tokens that are normally used as copyright tags. They are easy to gift, sell or buy. This year, auctions with digital pictures have already been held at such venues as Christie's and Sotheby's. The most expensive NFT was purchased for more than $69 million from Mike Winklemann.
The NFT power is in its accessibility and dilution of geographical and legal boundaries. For example, artists from Zimbabwe have been making a living on this technology. Huliodraws sold his latest work, Meme Reunion, for 0.55 ETH. And teenagers can even make pocket money without having a bank account. By way of example, a 12-year-old boy from London received $400,000 from the sale of Weird Whales.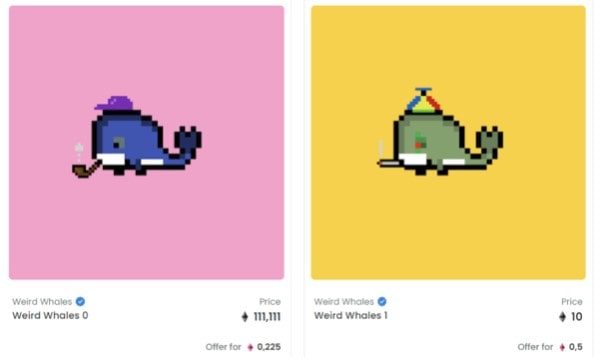 The practicality of smart contracts has led to the Ethereum network seeing more transactions than Bitcoin since 2017, with the discrepancy growing ever since.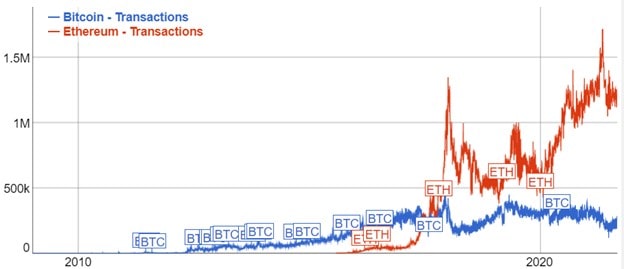 The altcoin can take the leading position in capitalisation after the transition to the proof-of-stake protocol scheduled for 2022. Now, the scalability problems have led to high network workloads, with the average fee once again exceeding $30. Higher fees slow down the adoption of Ethereum and limit its usage.
What do you think about Ethereum's chances of getting ahead of Bitcoin? Let us know in the comments!
The StormGain Analytical Group
(a platform for trading, exchanging and safeguarding cryptocurrencies)
Tags
Exchange BTC

Try our Bitcoin Cloud Miner and get additional crypto rewards based on your trading volume. It's immediately available upon registration.

Try our Bitcoin Cloud Miner and get additional crypto rewards based on your trading volume. It's immediately available upon registration.
Instrument
Rate
Change (24h)