A fake Nakamato network has been attacked by an unknown miner

When Bitcoin Cash underwent a hardfork at the end of 2018, the Bitcoin SV (Satoshi Vision) network appeared, headed by Craig Wright. To promote his pet project, Wright presented himself as the creator of Bitcoin and worked with his partner Calvin Ayre to pump the token. However, the claims of the crypto community and subsequent lawsuits sealed the token's fate.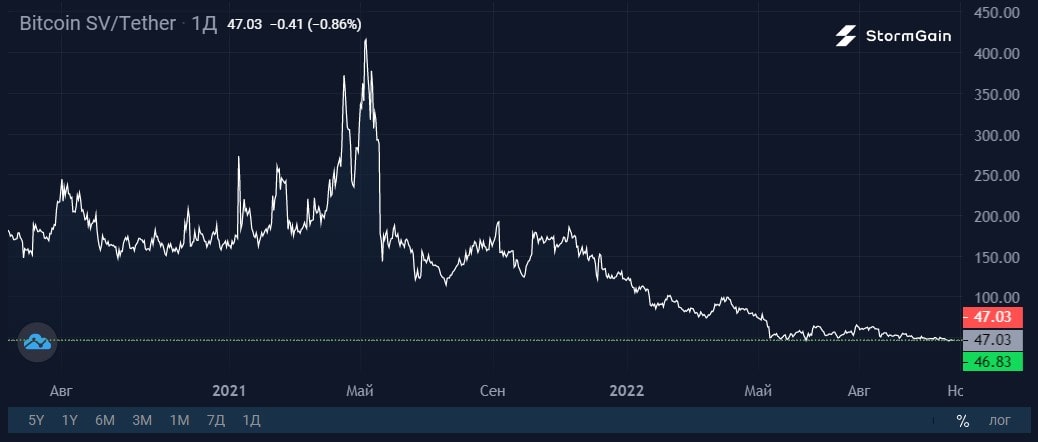 In 2015, Wired magazine published an investigation that found that Craig Wright was possibly hiding behind the personality of Satoshi Nakamoto. The evidence provided, however, was circumstantial. Wright was using the e-mail address satoshin@vistomail.com instead of satoshi@vistomail.com and made one of the first entries about the cryptocurrency's launch on 10 January 2009 (taking into account the difference in time zones, the publication took place on the same day).
In 2016, Wright came out under his own name with an announcement that he was Nakamoto, presenting a few unconvincing arguments to support his claim. In November 2017, he headed the Bitcoin Cash hardfork that resulted in the appearance of Bitcoin SV. According to him, Bitcoin and Bitcoin Cash had moved away from the key idea behind them, and only BSV reflected the true approach. 
As a result of the pump with his partner, the billionaire Calvin Ayre, who specialised in gambling, the pair were able to drive BSV's price up threefold in half a year to $240. In 2022, Wright sued Magnus Granath, known as Hodlonaut and who launched the #CraigWrightIsAFraud movement on social media, for defamation.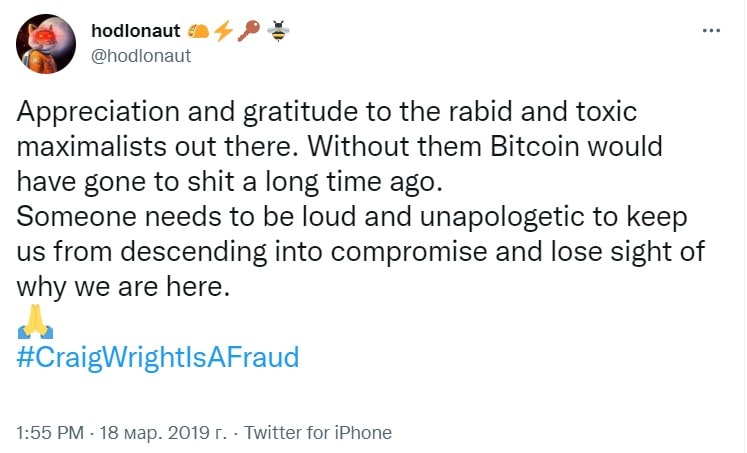 Last week, a court ruled in Granath's favour, finding that his use of the words "scammer" and "fraud" against Craig Wright was fair. Wright has not provided any substantive evidence to back his claim of being associated with the pseudonym Satoshi Nakamoto. In addition, documents that were supposed to weigh in Wright's favour were found to be fake.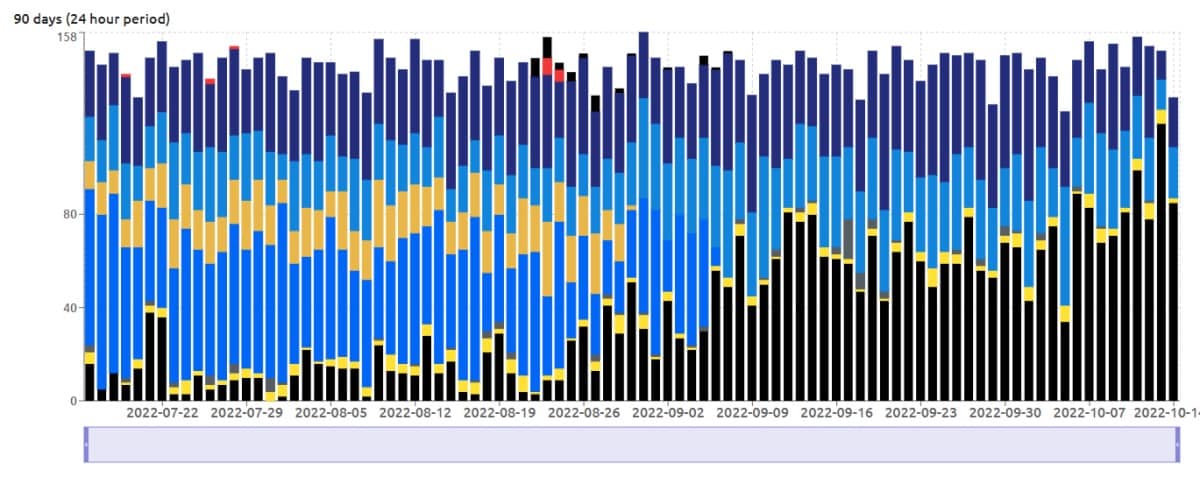 In September, an unknown miner (shown on the chart in black) captured 60% to 80% of the hashrate for assembling empty blocks in the BSV network. On average, a block includes about 30,000 transactions. As a result, the sabotage caused a significant delay in transactions.
The Bitcoin Association that promotes BSV called this approach dishonest and urged the miner to get in touch immediately. If the miner doesn't, the not-for-profit organisation promises to send an appeal to law enforcement agencies. 
According to unconfirmed reports, Craig Wright's associate Calvin Ayre, whom Wright also misled about his identity, may be behind the attack on BSV.
StormGain Analytics Team
(a cryptocurrency trading, exchange and storage platform)
Tags
Exchange BTC

Try our Bitcoin Cloud Miner and get additional crypto rewards based on your trading volume. It's immediately available upon registration.

Try our Bitcoin Cloud Miner and get additional crypto rewards based on your trading volume. It's immediately available upon registration.