FTX's collapse was caused solely by internal problems

A claim that Binance deliberately attacked its competitor to buy it at a low price has circulated on social media. However, the combination of factors points to the unsustainable business model of the FTX-Alameda Research partnership, and Binance's actions could only have contributed to a quicker resolution of the internal conflict.
FTX and Alameda Research are owned by Sam Bankman-Fried, who promised to the end that the two projects were completely independent. In fact, a significant portion of Alameda Research's investment company assets were FTT tokens from the FTX cryptocurrency exchange. 
As the market boomed in 2020-2021 and by attracting investors, Bankman-Fried managed to secure FTT's growth, which also made Alameda's financial performance skyrocket. The outstanding financial results attracted increasing attention to the project.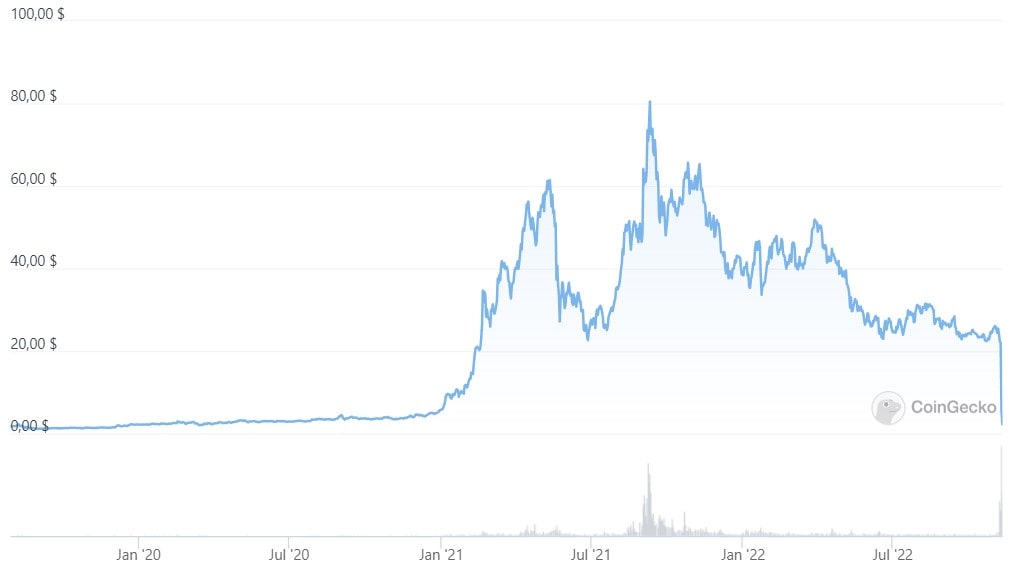 Because the connection between the two companies was carefully kept secret, it was difficult for a wider audience to notice the hole between Alameda Research's assets and liabilities. An estimated $6 billion of its $14 billion in assets were backed by FTT tokens. However, cautious investment companies were aware of the problems ahead of time. For example, Orthogonal Credit denied Alameda a loan back in February, noting declining asset quality, unclear financial policies, lack of sound business practices and bureaucratic management to justify its decision.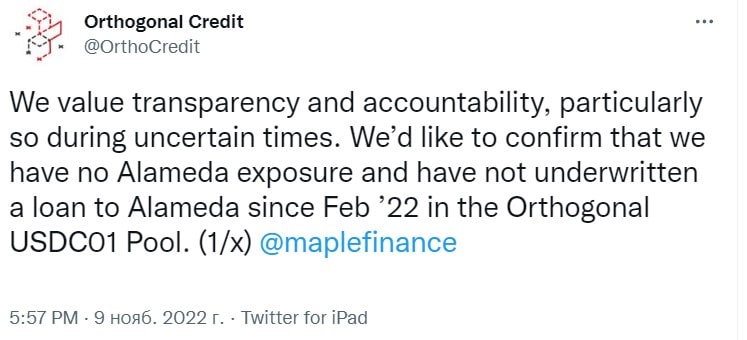 Binance invested in FTX in the crypto exchange's early days. It held more than $500 million worth of tokens as of early November 2022. After CoinDesk revealed the connection between FTX and Alameda Research on 2 November, Binance's CEO, Changpeng Zhao, decided to eliminate the risk from holding FTT, foreseeing future liquidity difficulties. Zhao also expressed his concerns about Bankman-Frieda's behaviour and behind-the-scenes moves without going into detail. He may have been hinting at a breach of a number of agreements by FTX's owner.
News recently emerged that BitDAO (the Bybit cryptocurrency exchange) demanded to disclose the FTX reserve in BIT tokens. The fact is that, in November 2021, the companies exchanged coins with a public commitment to keep them until November 2024. The day before yesterday, BIT coins dropped sharply, leading blame to fall on FTX's management. For its part, BitDAO confirmed that it held 3.3 million FTT. Later, FTX also provided evidence that BIT remained in its wallet.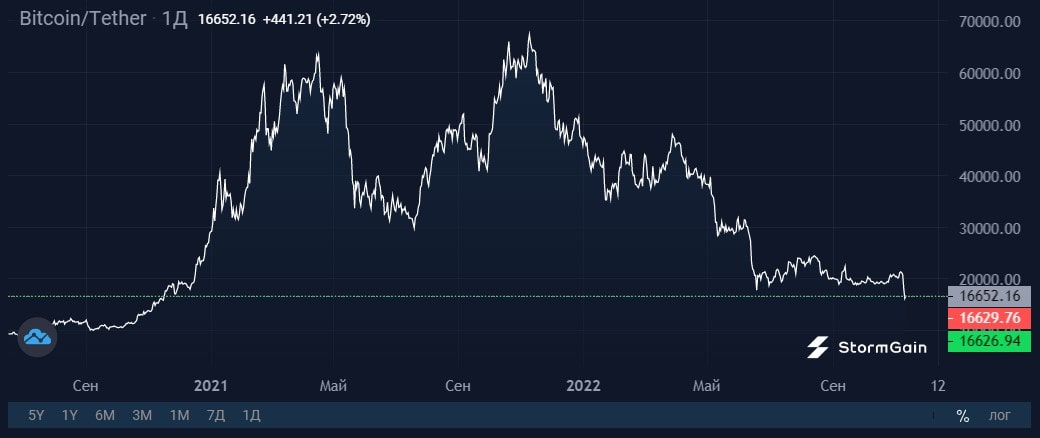 Once again, as with Celsius and 3AC, the crypto market faced a situation when projects were mutually indebted to each other. Some invested directly in FTX and Alameda, while others exchanged liabilities or tokens with them. Because of this, one project's problems are causing a crisis in a number of others, which is why the widespread market decline that has affected all coins has emerged.
Changpeng Zhao has already declined to buy FTX. Justin Sun (TRON) has now indicated an interest in acquiring it, but the difficult situation in the crypto market may lead him to change his mind. That said, FTX has already warned that it faces impending bankruptcy unless someone helps the crypto exchange soon.
StormGain Analytics Team
(a cryptocurrency trading, exchange and storage platform)
Tags
Exchange BTC

Try our Bitcoin Cloud Miner and get additional crypto rewards based on your trading volume. It's immediately available upon registration.

Try our Bitcoin Cloud Miner and get additional crypto rewards based on your trading volume. It's immediately available upon registration.