Fifty shades of red: Grayscale heightens investors' fears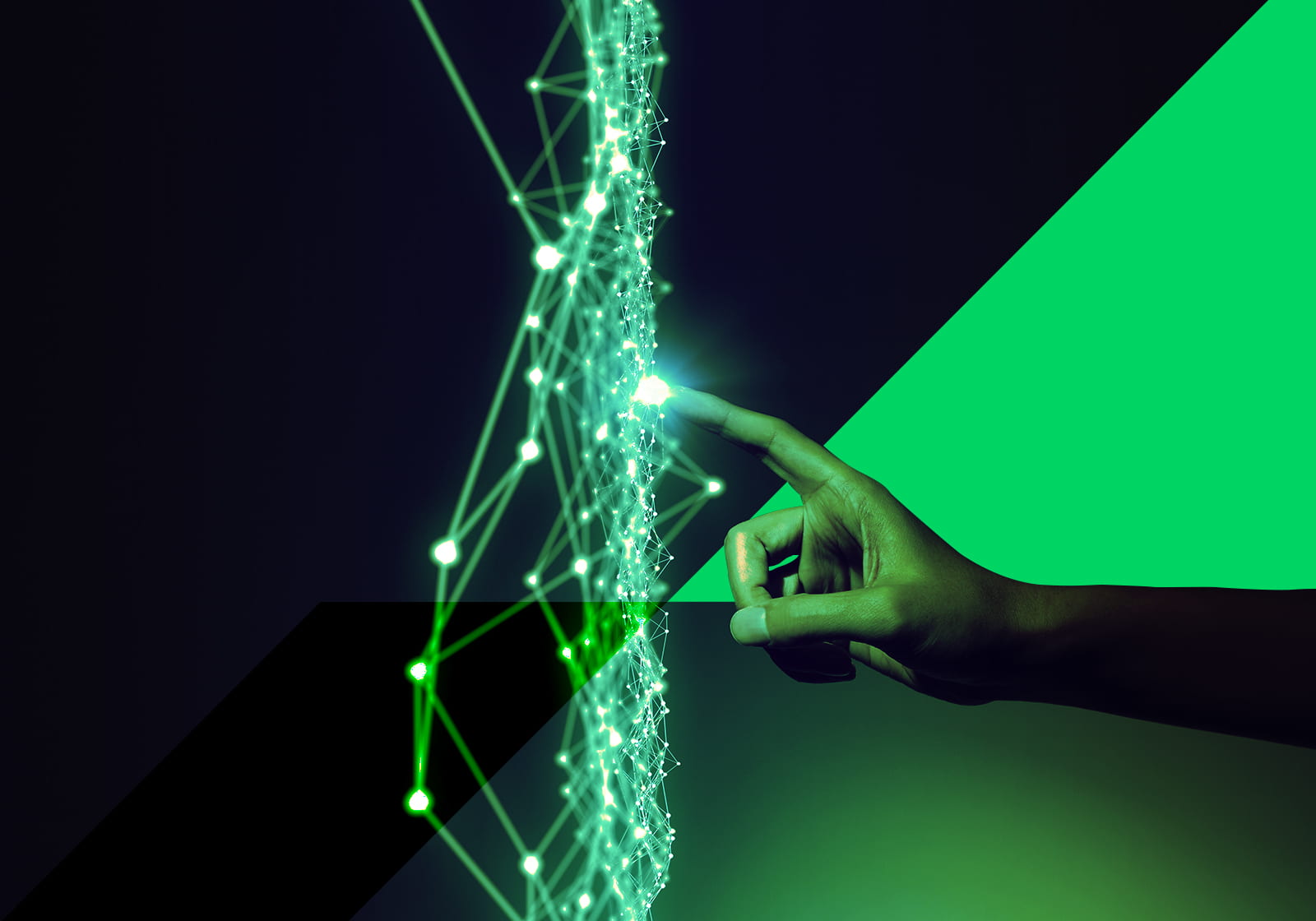 The wave from FTX going underwater has hit even market participants not directly associated with the crypto exchange. Genesis Trading, which like Grayscale, is a subsidiary of Digital Currency Group, suffered the largest losses (among those publicly acknowledged) from its collapse. Both companies' business processes were separate, but this hasn't stopped investors from being seriously concerned about Grayscale's ability to meet its obligations.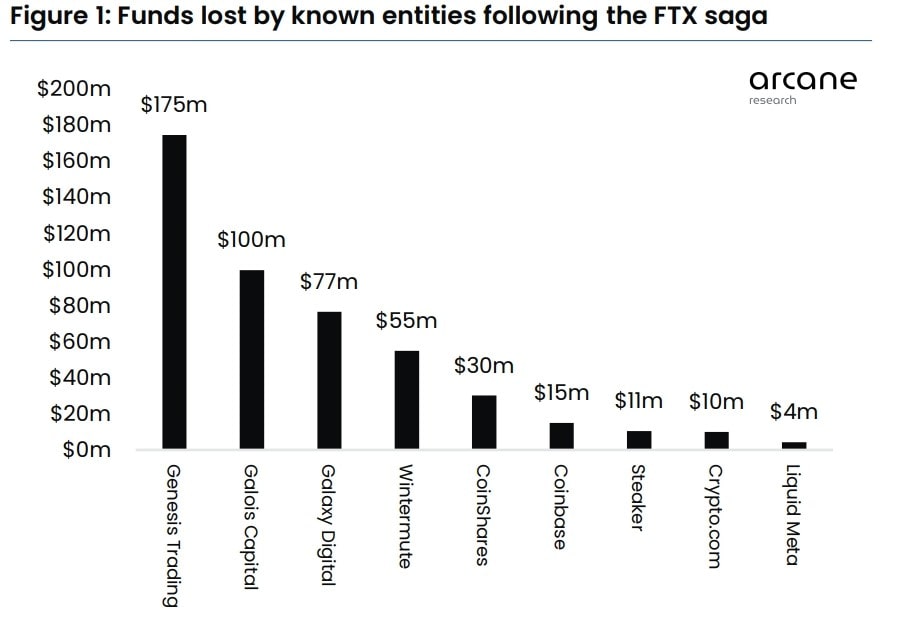 Grayscale is a fund that allows institutional investors to invest in cryptocurrencies without directly owning the asset. The fund's share price is linked to the underlying asset's value, and the management fee is 2% per annum. 
Because the Bitcoin ETF was never approved in the US and didn't appear in Canada until February 2021, Grayscale was a monopolist in the market. The high demand for Bitcoin and the exceptional position of the GBTC fund have led to a revaluation of shares. In 2018, the premium (the positive difference between the value of the underlying asset and the shares) was as high as 82%, and it spent most of 2020 above 15%.

The bonus went underwater exactly when the Canadian Bitcoin ETF was launched, and the subsequent market decline has only boosted the trend. As the macroeconomic environment has worsened, interest in the fund has also declined because of the lock-in: It's only possible to get rid of shares after a six-month hold period.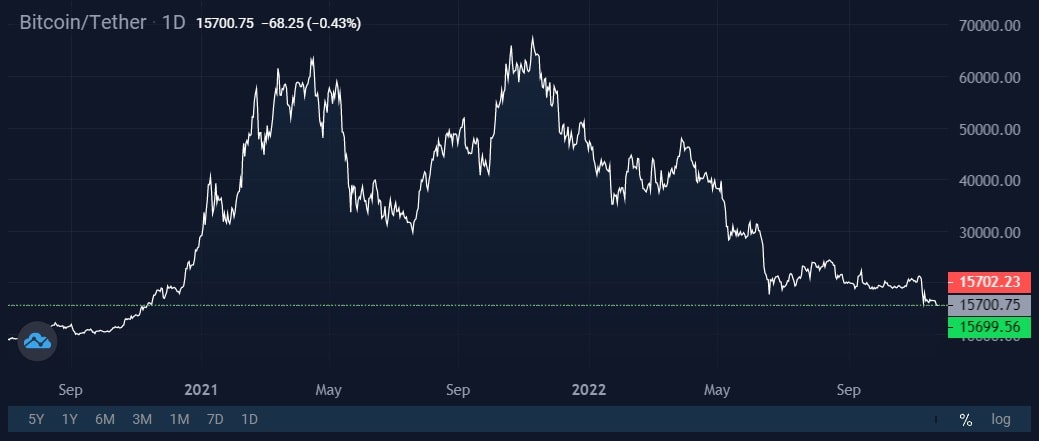 The discount is now 45%. In other words, a share worth $8.30 is backed by an asset worth $15.20. For some participants, such a discount looks extremely attractive. Last week, Katie Wood's ARK Investment bought $2.8 million worth of GBTC shares.
However, most market players are concerned about a series of bankruptcies of crypto funds and companies, including difficulties at parent DCG and the suspension of payments at subsidiary Genesis Capital. Grayscale, for its part, has assured the public that the problems in the affiliated companies don't affect its interests, but it also refused to publish an address with Bitcoin reserves, which flabbergasted investors.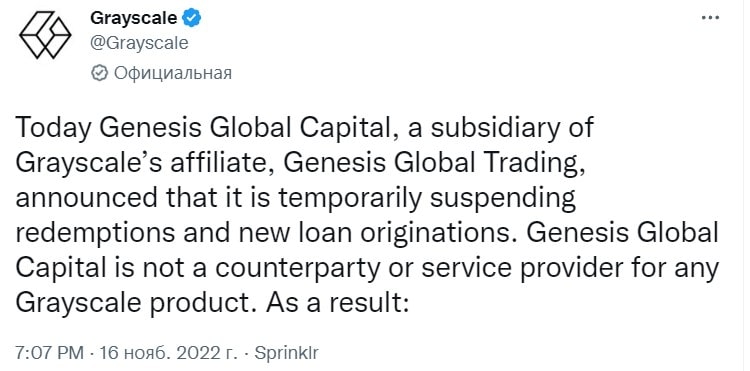 Grayscale is currently the largest public holder of Bitcoin, with a stock of 643,572 BTC, and Coinbase is responsible for its storage. Grayscale's unwillingness to disclose the wallet address is explained by high security requirements. They agree that such a position "will be a disappointment to some" but caution that "panic… is not a good enough reason to circumvent complex security arrangements".
Some analysts believe for good reason that problems in the subsidiaries will force DCG to seek a buyer for its most liquid asset, Grayscale. If the process of changing the management reveals a lack of reserves, the cryptocurrency market will face another storm.
StormGain Analytics Team
(a cryptocurrency trading, exchange and storage platform)
Tags
Exchange BTC

Try our Bitcoin Cloud Miner and get additional crypto rewards based on your trading volume. It's immediately available upon registration.

Try our Bitcoin Cloud Miner and get additional crypto rewards based on your trading volume. It's immediately available upon registration.