LUNA and UST creator Do Kwon runs off with $67 million?

In the spring of 2022, UST was one of the three largest stablecoins, with a market capitalisation of $19 billion. Its sudden decoupling from the US dollar led to a crisis among a number of crypto projects, including Three Arrows Capital and Celsius Network. UST's founder, Do Kwon, told the community that there simply wasn't enough money in the fund to provide liquidity to UST. However, new details about the affair bring his honesty into doubt.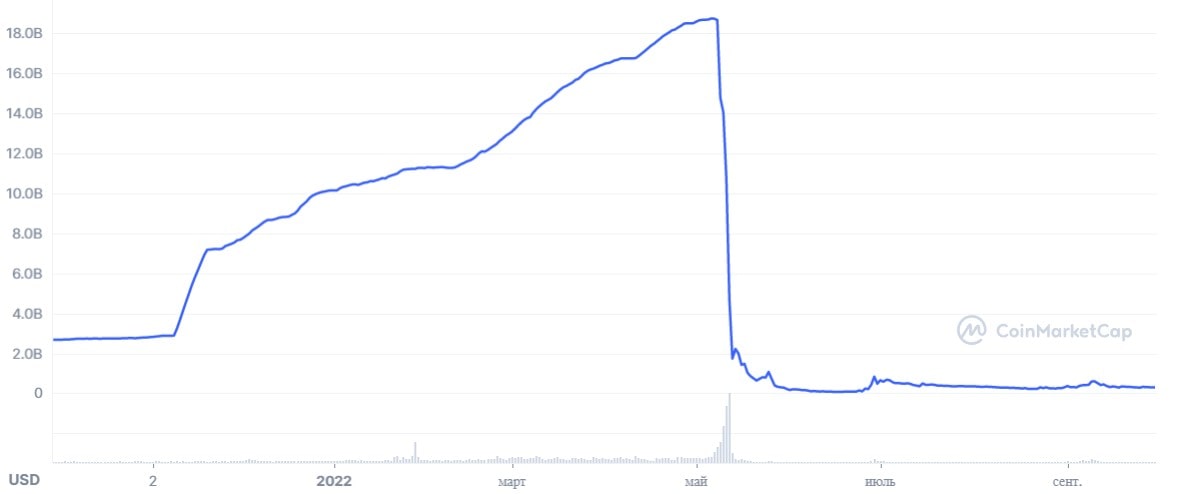 UST was the Terra project's algorithmic stablecoin. Its exchange rate was supported by its internal coin, LUNA, and a $3 billion cryptocurrency fund primarily held in BTC. The project looked promising, which resulted in LUNA being the only asset in the Top 10 cryptocurrencies by market cap to set a new all-time high in 2022 and assuming second place after Ethereum in the DeFi world.
So far, the exact cause of the crash has yet to be determined, leaving it an open question whether it was due to the system's poor balance, an external attack on UST's stability or abuse of investor confidence. When UST lost its peg to the US dollar, the LFG fund was depleted within hours, and LUNA depreciated.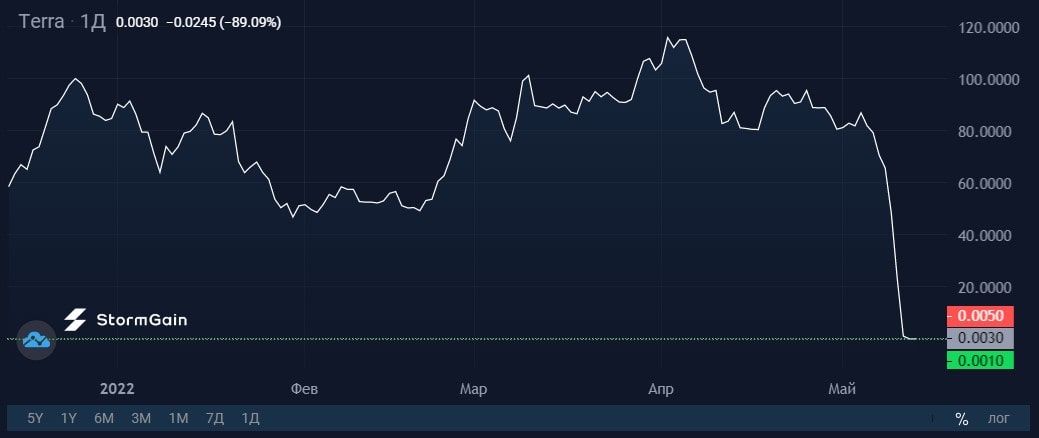 The analytics firm Elliptic attempted to track down what happened to the fund's assets back in May. It turned out that 28,000 BTC were sent to an address on Binance, and 52,000 BTC were sent to Gemini. After that, the trace was lost. Kwon claimed that these funds were intended for market makers to sell Bitcoin and buy UST.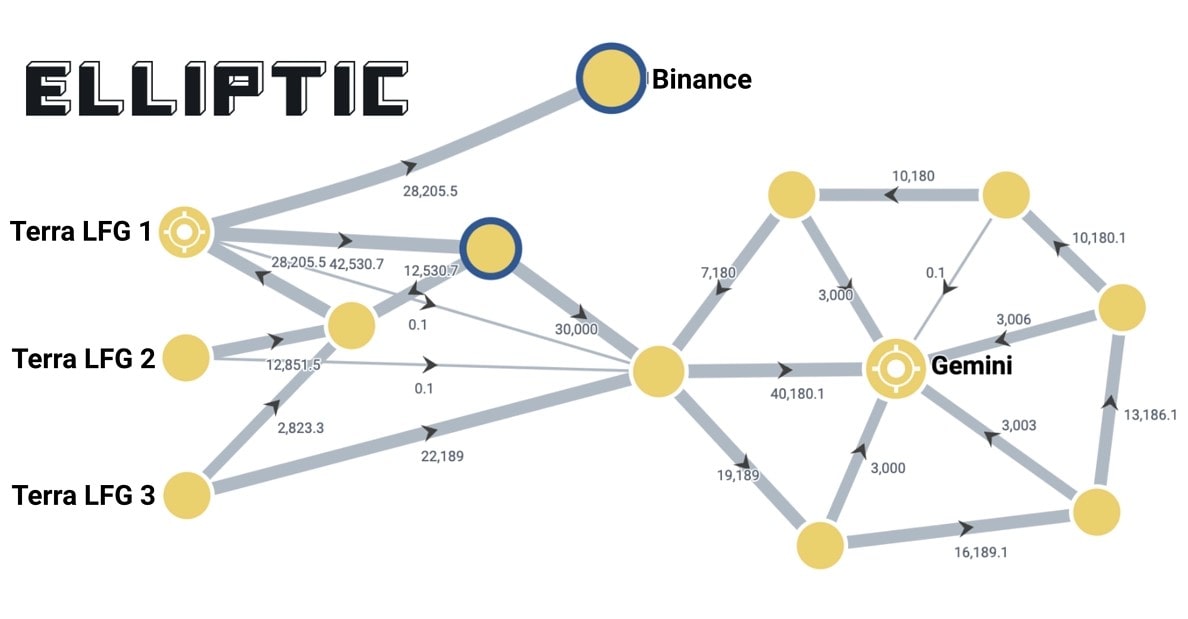 Since Kwon didn't appear at the South Korean police station upon request and his whereabouts couldn't be established, on 14 September, South Korean authorities issued a red notice to Interpol to locate, arrest and extradite him. Between 15 and 17 September, 3,313 BTC (~$67 million) from the LFG wallet on Binance were transferred to KuCoin and OKX, according to CoinDesk, which referenced the analytical agency CryptoQuant. Law enforcement agencies in South Korea have asked the exchanges to freeze the funds they received.
At the same time, Kwon claims through tweets that he is not running from anyone and says that claims that he transferred the funds from LFG for his own needs are disinformation. LFG said in its official account that there was only one BTC wallet, forgetting about the history of the transfer to market makers.

Unfortunately, there are increasingly more indicators that hint at Kwon playing an unscrupulous game in which the community, investors and partners are just interchangeable pieces. Since Kwon continues to hide from the police, the South Korean Ministry of Foreign Affairs plans to cancel his passport.
StormGain analytics team
(cryptocurrency trading, exchange and storage platform)
Tags
Exchange BTC

Try our Bitcoin Cloud Miner and get additional crypto rewards based on your trading volume. It's immediately available upon registration.

Try our Bitcoin Cloud Miner and get additional crypto rewards based on your trading volume. It's immediately available upon registration.