Ethereum Foundation: Switching to PoS won't reduce fees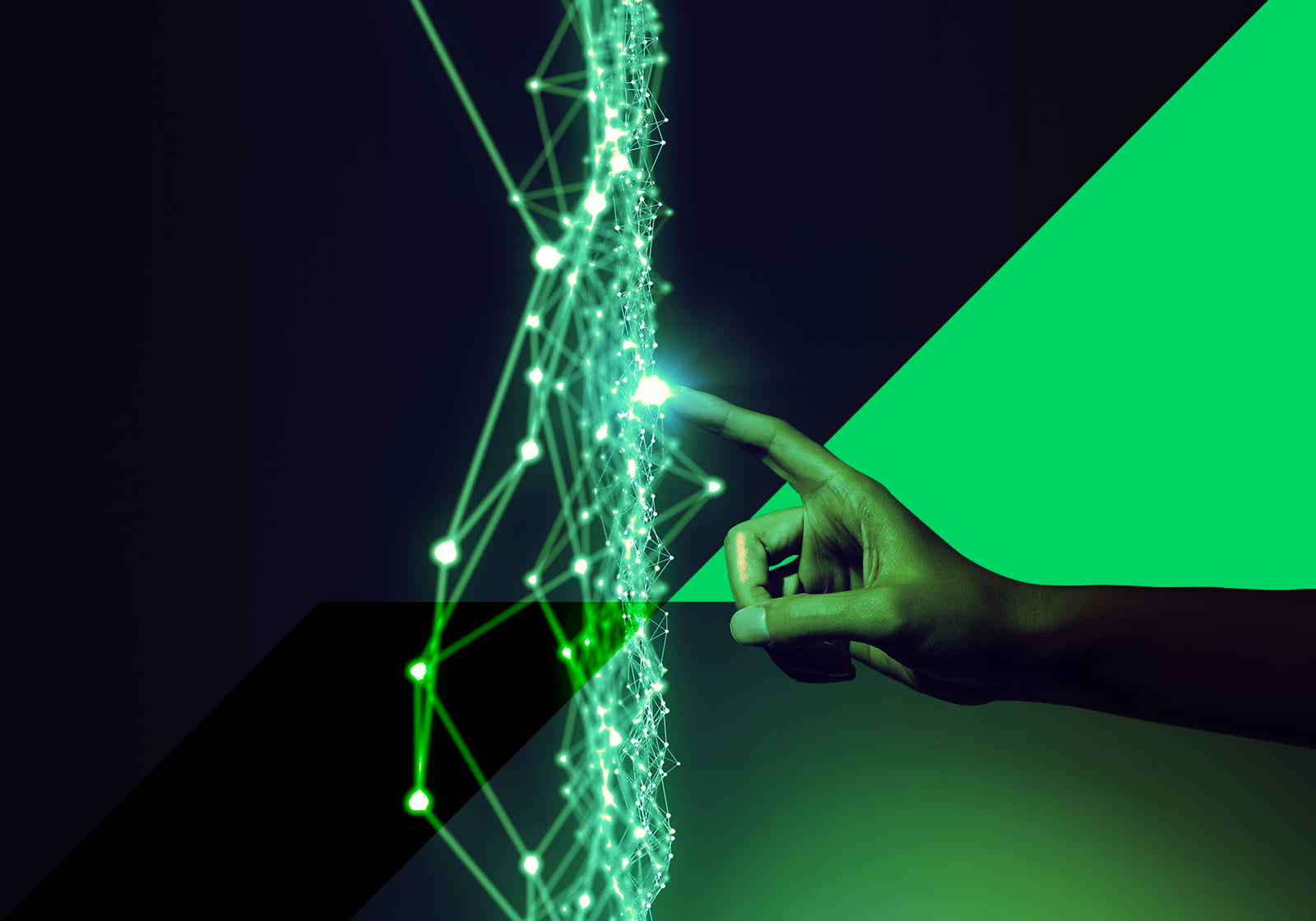 Given various misconceptions circulating, Ethereum developers have issued a clarification on its upcoming 'Merge'. A soft deadline has been set for 19 September, with most of the improvements coming in future updates.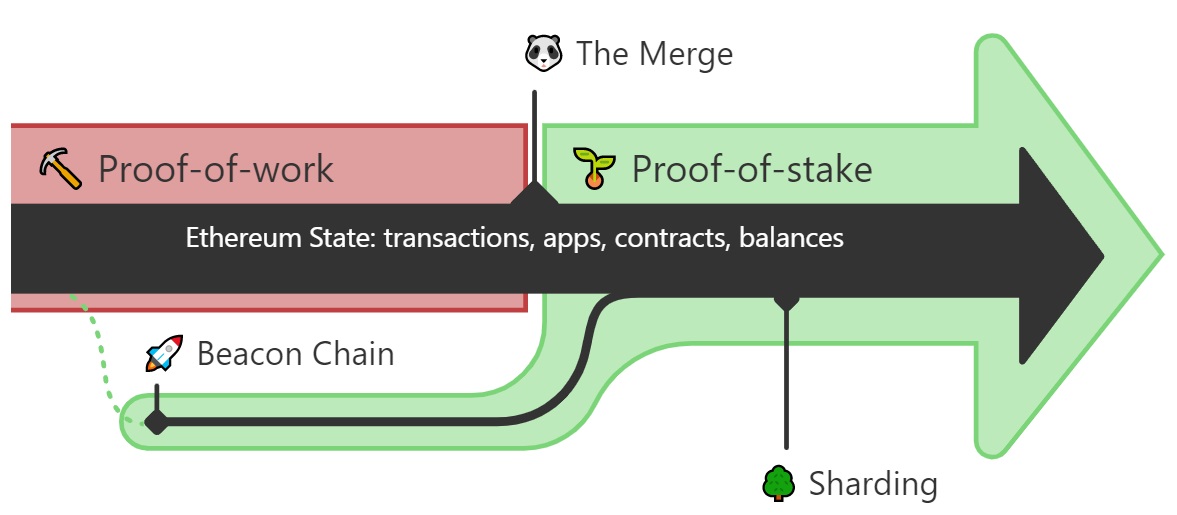 Power consumption
Miners are currently responsible for decentralisation and collecting transactions into blocks. Due to their growing number and the evolution of equipment, there's a continuous increase in mining difficulty, leading to ever more energy-consuming PoW-based networks. Last year, Elon Musk suspended the sale of Tesla for Bitcoin, claiming it wasn't environmentally friendly.
While a miner's success in calculating a hash function is directly related to their equipment's capacity, a validator's reward is related to the amount staked. With Ethereum moving to PoS, the developers claim that the network's power consumption will be reduced by 99.95%. This parameter will change right after the merger, but the other features will have to wait.
Fees
The main sore point for users is fees at times of peak network loads. Since the average speed is 13 transactions per second (TPS), users are forced to increase the tip amount to miners so that their transfer can be processed as quickly as possible. At times, it costs over $50 for a transaction to be processed.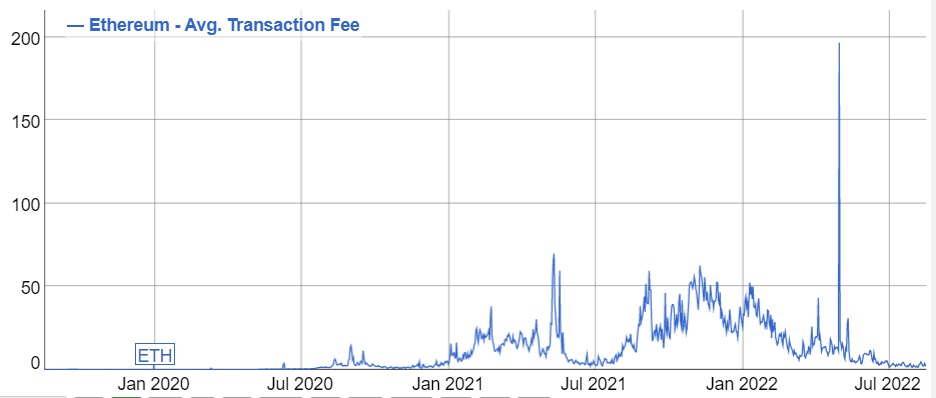 The Merge won't affect fees, as the network speed will be 12 TPS, which is only a bit better than the previous figure. Fees will be greatly impacted by future updates and the introduction of sharding, which is a method of dividing the network into autonomous segments (shards) that will process transactions independently. Sharding is expected to be implemented within a year of switching to PoS, with transaction speeds exceeding 50,000 TPS.
Unlocking ETH
For passive income and participation in staking, validators lock in ETH, which can be extracted much later in the Merge. As of now, the total amount locked in is 13.3 million ETH (~$24.7 billion), which is over 10% of the network's capitalisation.

These funds will be unlocked after the Shanghai update, which is expected to occur 6 to 12 months after the Merge. But even with the advent of the security update, the speed at which validators can withdraw locked ETH will be limited. Tips will be available right away.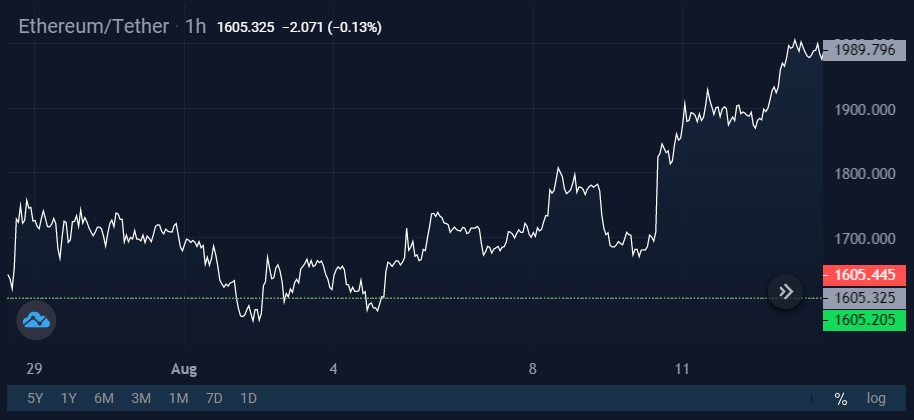 For the crypto community, the leading altcoin's change of consensus algorithm is a historic event. If it's successful, some experts predict Ethereum will overcome Bitcoin in the overall rankings in the long term. The ETH/BTC pair rose by 44% after 19 September was set as the final date.
StormGain Analytics Team 
(cryptocurrency trading, exchange and storage platform)
Tags
Exchange BTC

Try our Bitcoin Cloud Miner and get additional crypto rewards based on your trading volume. It's immediately available upon registration.

Try our Bitcoin Cloud Miner and get additional crypto rewards based on your trading volume. It's immediately available upon registration.
Instrument
Rate
Change (24h)