Mining profitability trends toward zero, but miners ramp up production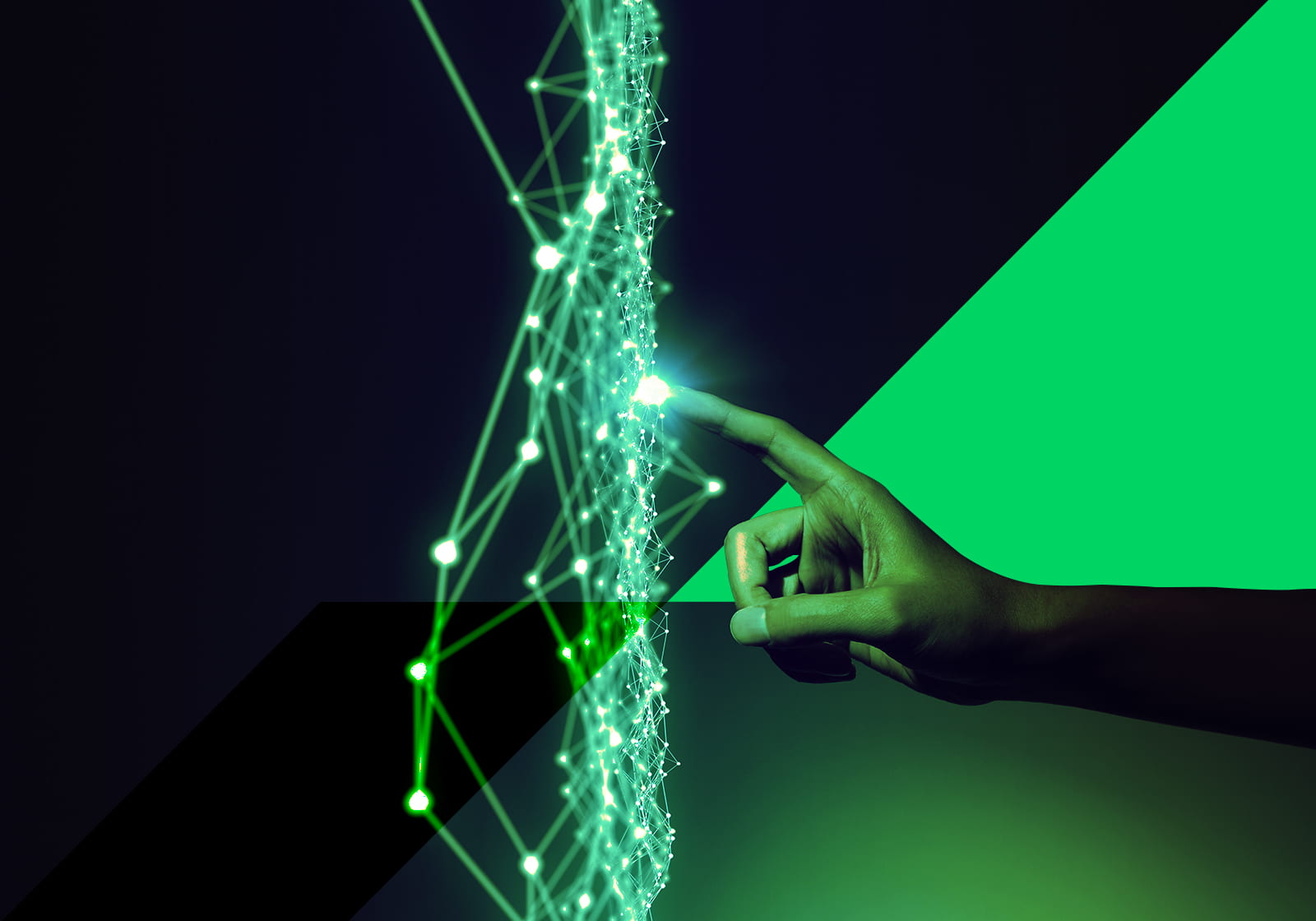 On 2 October, Bitcoin's hashrate reached a record 272 EH/s. As miners continue to introduce new capacity, mining difficulty is increasing. With the coin's price low, that's leading to a drop in mining profitability. The cost of production is close to Bitcoin's current price, but that's not stopping miners.

Income per unit of hashing power is steadily declining, recently setting a new low of 4.06 BTC per exahash.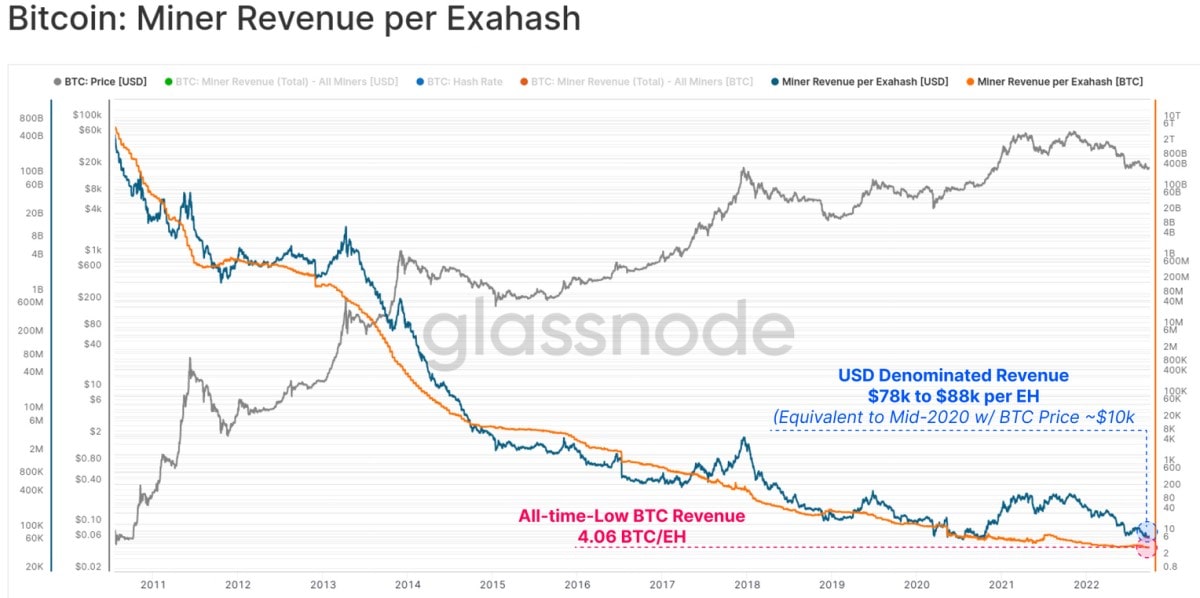 The trend is brought on both by the increase in difficulty due to the constant influx of miners and the improvement of equipment. However, the situation has recently worsened. In terms of US dollars, profitability dipped to a level not seen since October 2020, when Bitcoin was trading at $10,000. In other words, in just two years, mining difficulty and Bitcoin's hashrate have increased by 66%, while the income per hash power has halved.
Miners' pain is more clearly conveyed by the estimate of the cost of mining a coin. For the last two years, miners have been working with heightened margins, but now, profitability is close to the cost level. Glassnode used a regression model to evaluate it, arriving at a current cost of $18,300 per Bitcoin.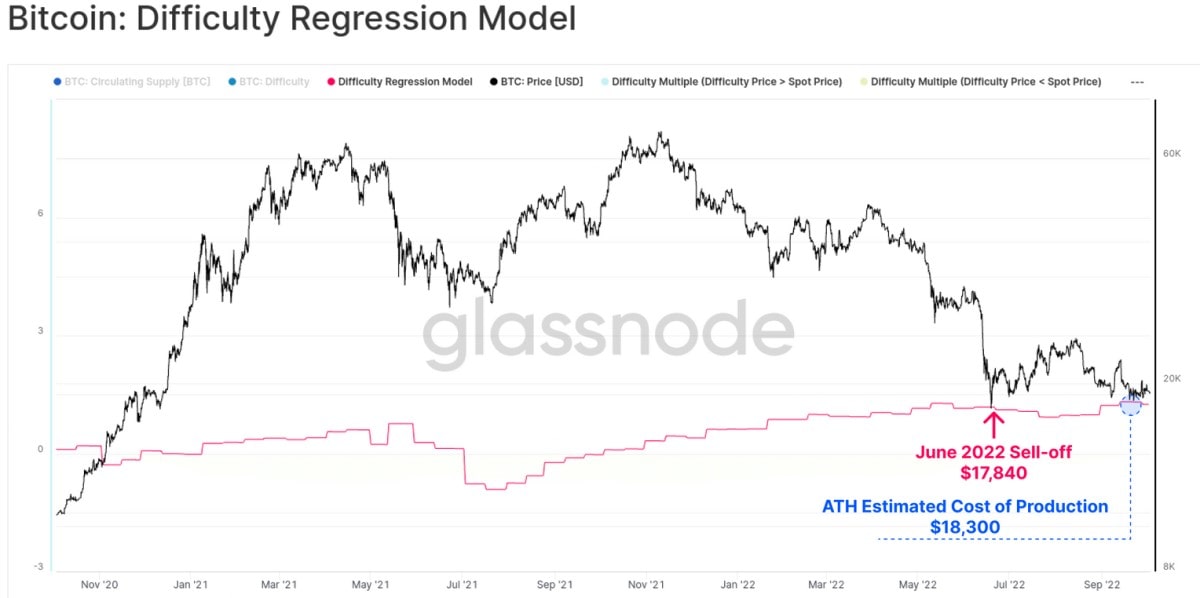 If mining was done primarily by crypto enthusiasts, they would turn off less efficient equipment in response to a drop in profitability. That, in turn, would lead to a drop in hashrate and network difficulty, but profitability would grow as the price of Bitcoin remained low.
However, public mining companies run the show, many of which borrowed money during the bull cycle and are now forced to sell their coin reserves at low prices to cover costs. If most of them were simply unprofitable in 2021, then this year, some are awaiting bankruptcy proceedings or takeovers.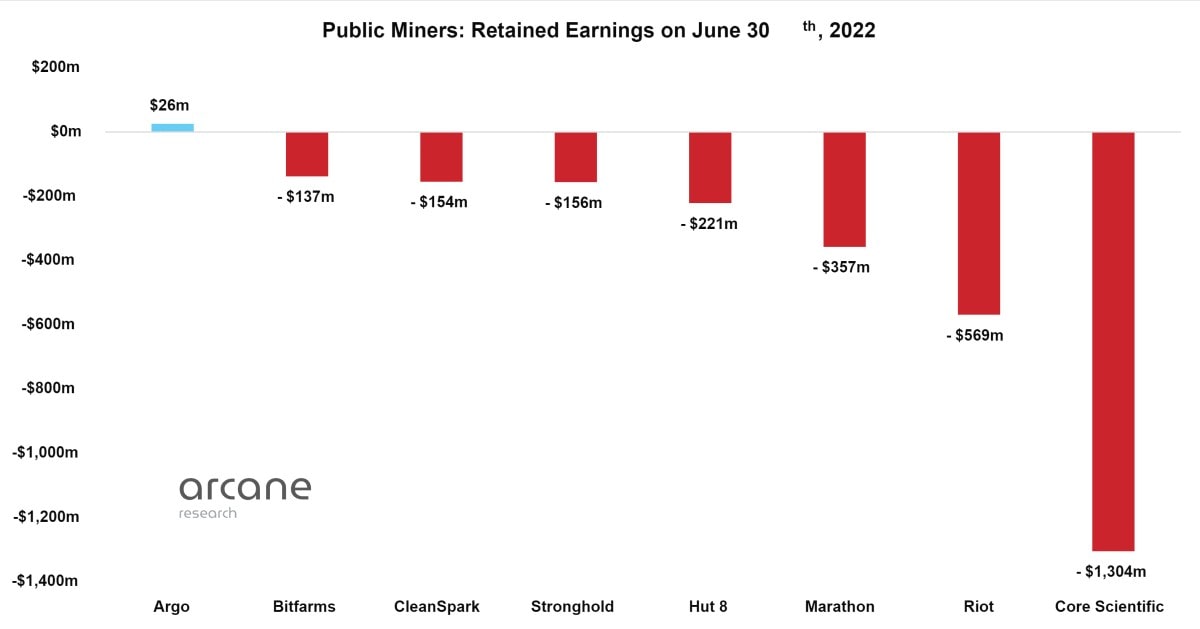 On the contrary, mining companies that were prepared for market turbulence and have retained their capital are now either buying up competitors or ordering ASICs at ultra-low prices. That's how Cleanspark acquired about 3,000 ASICs over the summer and placed an order in September for another 10,000 Antminer S19j Pros, calling the current market conditions "unprecedented opportunities."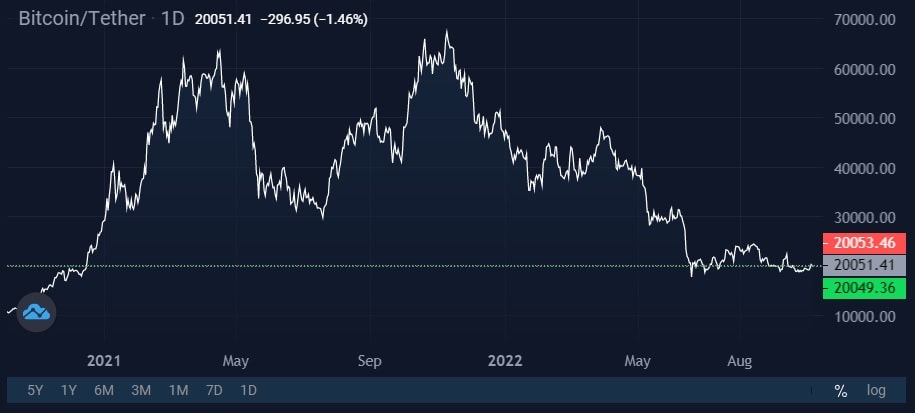 The influx of large capital is leading to the fact that for every bankrupt company, two with more efficient equipment are taking its place. That's why difficulty is increasingly becoming detached from the coin's value, and the current crisis has not affected the network hashrate in any way. This is good news for Bitcoin because the growth of computing power is bringing about increased network security and stability. 
StormGain analytics team
(cryptocurrency trading, exchange and storage platform)
Tags
Exchange BTC

Try our Bitcoin Cloud Miner and get additional crypto rewards based on your trading volume. It's immediately available upon registration.

Try our Bitcoin Cloud Miner and get additional crypto rewards based on your trading volume. It's immediately available upon registration.