On-chain analysis; BTC, ETH, DOT, NEO, XTZ ideas
16 Jun, 2021
Martin Petkov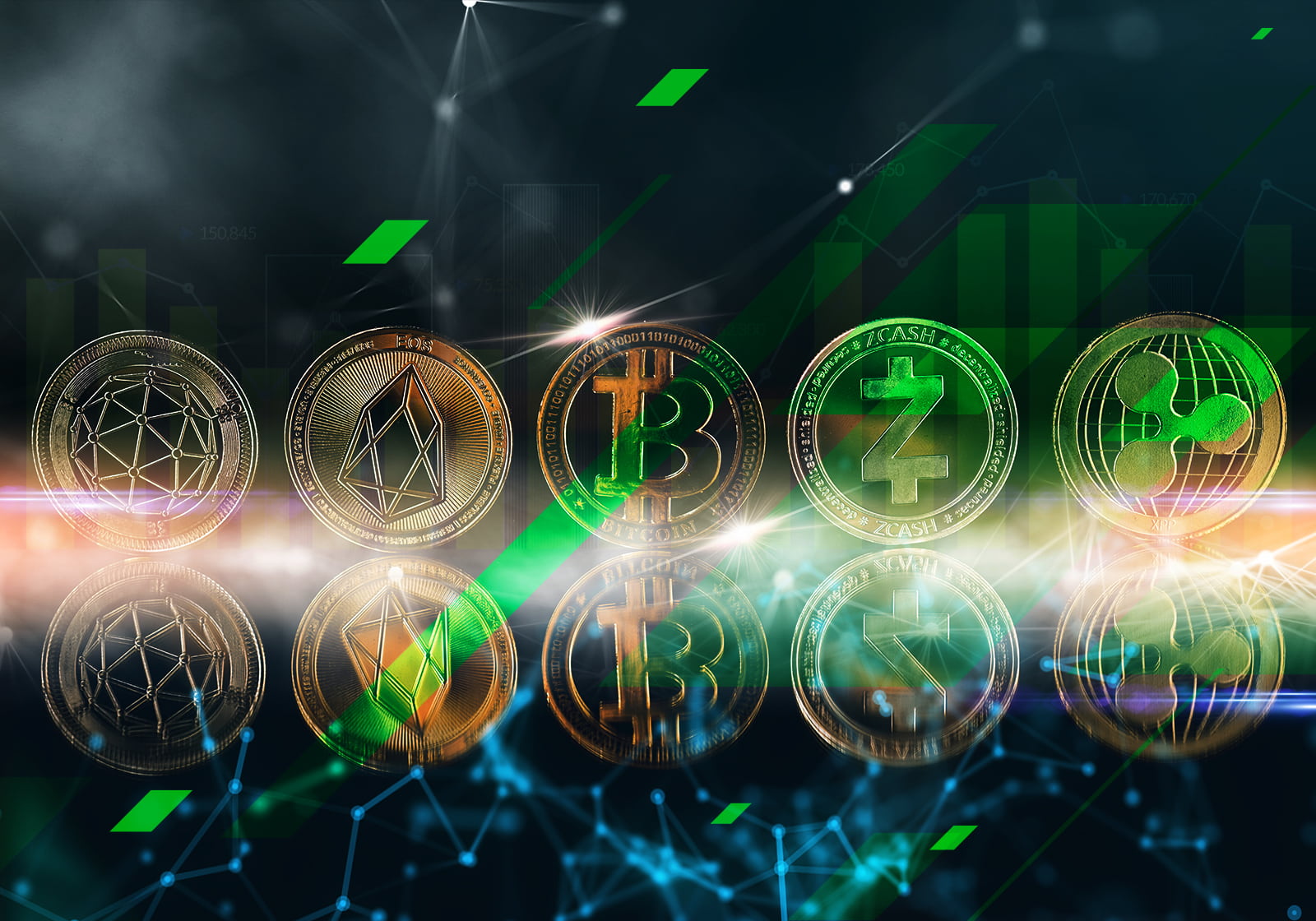 Hello and welcome, everyone. It's Martin here with CryptoGains. Today, we're conducting on-chain analysis of the crypto market, beginning with some data from Glassnode about Bitcoin. We can see that the Total Supply in Profit is beginning to experience a substantial recovery from the beginning of June. And this coincided with the announcement that El Salvador is going to make Bitcoin legal tender. These are encouraging signs that there is a bit of a recovery going on in the crypto market.
However, what we're seeing is that the Futures Volume continued to decline after a little bit of an increase after the El Salvador news, but they're still substantially subdued compared to what we were seeing earlier in the year and before the big capitalisation event in May. This suggests that the market is not overleveraged, and the current levels are more sustainable and are not fueled by excessive leverage in the system.
Additionally, what we can see is that the Futures Perpetual Funding Rate, however, is still negative. This suggests that in terms of making bets in the futures market, still, the bias is just a tiny bit on the short side. And, finally, what's interesting to observe is that the Binary CDD ratio, which is a measure of the overall health of the market, indicates that, at the minute, we're at levels which are quite low.
They're very similar to the levels that we're seeing in the pre-bull accumulation phase during 2020, all the way up to October 2020, when the big bull run in Bitcoin began. So a little bit of a mixed bag of signals. So let's move to the technical charts and see how you can trade some of these insights.
Beginning with Bitcoin versus Tether on the one-hour chart, we can see that Bitcoin at the time of filming comes with a buy signal. And, to me, $40,000 is a good level to initiate long positions, with targets at $41,000 and $42,050. Conversely, should we break below $40,000, more declines are possible, which could take us down to $39,000 and $38,000 on the short side.
Now we're moving to Ethereum. For Ethereum, the pivot point that I like is $2530. Above that level, buying Ethereum with the first target at $2630 and then $2734. Conversely, if we break below $2530, we could see more declines that could take us down to $2463 and $2335.
Now, let's take a look at another cryptocurrency presenting good opportunities, which is Polkadot. A good opportunity to buy Polkadot above $24.11 with targets at $25 and $26. Conversely, however, if we break below $24.11, which was a strong resistance area, we could see declines to $23.60, which is the nearest support, and then further down to $22.35.
And now, let's take a look at Neo. At the time of filming, Neo comes with a buy signal, and you can see a very strong uptrend currently happening in the cryptocurrency. Above $50.40, good opportunities to buy Neo with targets at $51.95, $53, and then, it could go even as high as $54. Conversely, below $50.40, we could see declines, with the nearest support at $49.30, which is a good target for short positions and then $47.20.
And, finally, let's take a look at Tezos. Tezos also comes with a buy signal, as we can see at the time of filming. To me, the pivot point here is $3.317. Above that level, buying Tezos. The first target on the long side is $3.39 and then $3.50. Conversely, however, below $3.317, we could see declines with reasonable support areas for short positions or Take Profit targets for short positions at $3.25 and $3.20.
These are all the ideas for today. Keep learning with the video education section and the Crypto Market Insights subsection. And remember to join the Crypto Signals Made Easy channel for lots of insightful articles and trading ideas. Thanks for joining me today. Trade wisely, and I'll see you soon.
Bye-bye.
Try our Bitcoin Cloud Miner and get additional crypto rewards based on your trading volume. It's immediately available upon registration.
Welcome to StormGain — crypto trading platform!
Trade with 200× multiplier.