Record Bitcoin buyer losses in 2023 and other challenges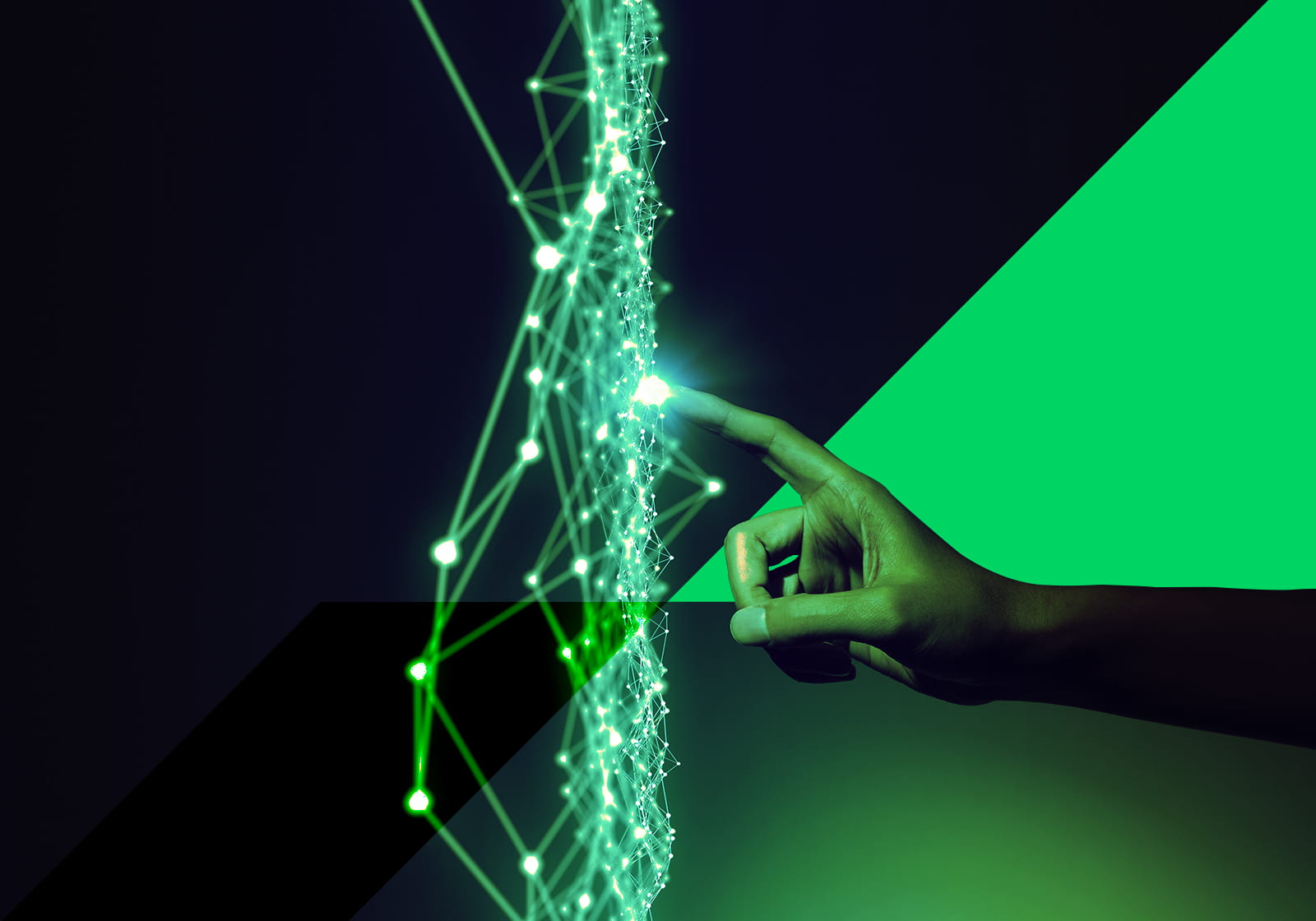 On 9 March, Bitcoin's fall accelerated, amounting to 9% during the day. The cryptocurrency is trading below $20,000, and the bad news is only adding up. In the past 24 hours, a bullish position of $94 million, a 2023 record, was liquidated. Total buyer losses across all crypto instruments amounted to $249 million.

In our previous article on March's crypto challenges, we noted three factors pulling down Bitcoin's price: Silvergate's liquidation, the potential sale of a $1 billion coin by the US government and the Fed's tightening monetary policy. The Biden administration's proposals to impose a 30% power tax on miners and ban cryptocurrency companies from carrying out tax manoeuvres have been added to the list.
With an unrecorded loss, the manoeuvre allows cryptocurrency holders to reduce the amount of tax they owe by selling crypto assets and immediately repurchasing them. MicroStrategy, the largest public holder, recently pulled such a stunt. The company sold 704 BTC on 22 December and bought 810 BTC two days later. At the end of 2022, its total reserves reached 132,500 BTC (~$2.6 billion).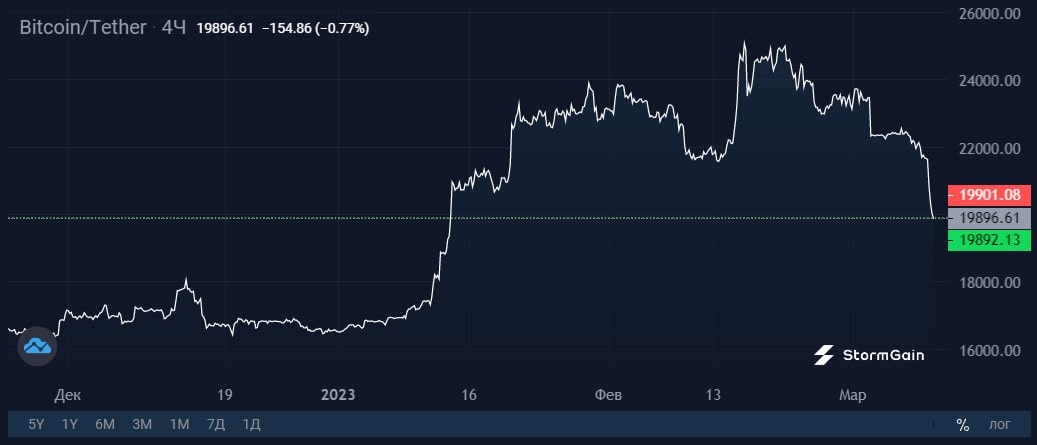 And while closing the tax loophole is an expected move, a 30% tax on electricity consumption would deal significant damage to crypto mining in the US. In our "Evolution of mining…" article, we gave examples of Bitcoin mining and electricity costs by leading miners. 
By using renewable energy sources, Northern Data managed to reduce the company's electricity cost to $0.03 per kWh, with a production cost amounting to $11,000. Terawulf has connected its mining centre directly (bypassing the distribution network) to a nuclear power plant to get a rate of $0.02 per kWh.
Given the fierce market competition, a 30% tax on electricity will deal huge damage to US miners, which is one of the Biden administration's objectives: 
An excise tax on electricity usage by digital asset miners could reduce mining activity along with its associated environmental impacts and other harms, - the US Treasury Department wrote in its Greenbook.
And if the rule is adopted, the tax will be gradually implemented in 10% increments within three years. At the end of this period, the US could lose its lead in Bitcoin computing capacity. According to estimates by Cambridge University, the country now holds a 38% share.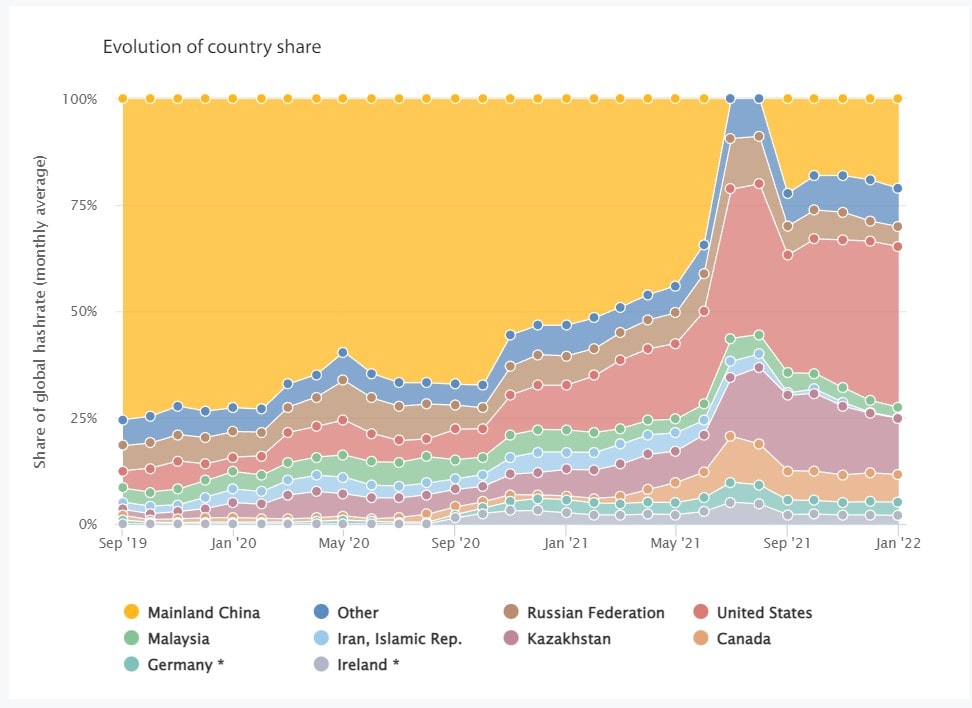 In addition to the expected pressure on miners, the crackdown on cryptocurrency exchanges continues. On 9 March, the New York prosecutor's office filed a lawsuit against KuCoin because its employees were able to purchase the cryptocurrency despite the cryptocurrency exchange not being registered in the US as a securities broker. The claim is related to New York Attorney General Letitia James' consideration of Ethereum as a security, a view shared by SEC Chairman Gary Gensler.
StormGain Analytical Group
(platform for trading, exchanging and storing cryptocurrency)
Tags
Exchange BTC

Try our Bitcoin Cloud Miner and get additional crypto rewards based on your trading volume. It's immediately available upon registration.

Try our Bitcoin Cloud Miner and get additional crypto rewards based on your trading volume. It's immediately available upon registration.