2021's Top 3 crypto projects

This past year was full of new developments in the crypto space: the success of some projects was impacted by media personalities, while others relied on the unique strengths of their products, and others still simply failed to live up to expectations. Below you'll find a leaderboard put together by Cointelegraph that ranks projects by their market cap and popularity in the crypto community.
The top three are as follows: Dogecoin, Solana and Terra
 Early in the year, Dogecoin traded at $0.004. At its height, its price reached $0.73. Despite the significant correction from May highs, its annual gains remain some of the most impressive ever at more than 4500%. The biggest driver of Doge's growth was Elon Musk's tweets in support of the coin, with the Tesla founder even earning himself the moniker "Dogefather" as a result.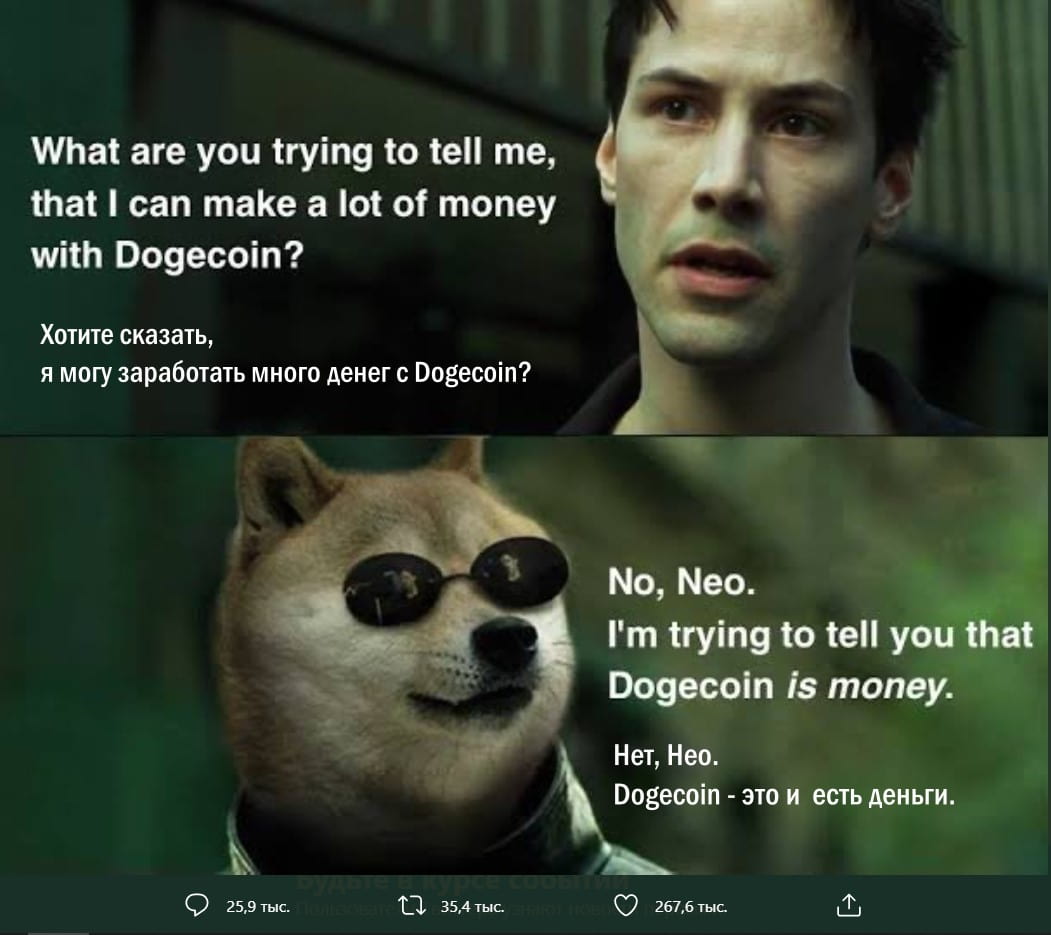 In the space of just a year, Solana rose from a price of $1.50 to its current dizzying heights of $199, recording a far from the run-of-the-mill gain of 13,300%. This project is perhaps the closest thing to an "Ethereum killer" on the market, combining smart contract support with high speeds and low commission. Within a mere couple of months after its launch, SOL-based NFT platform Magic Eden managed to overtake OpenSea (Ethereum) in terms of transactions completed. The possibilities this blockchain provides have caught the eye of some major investors. At a closed summer token sale, its developers were able to garner $314 million in investments.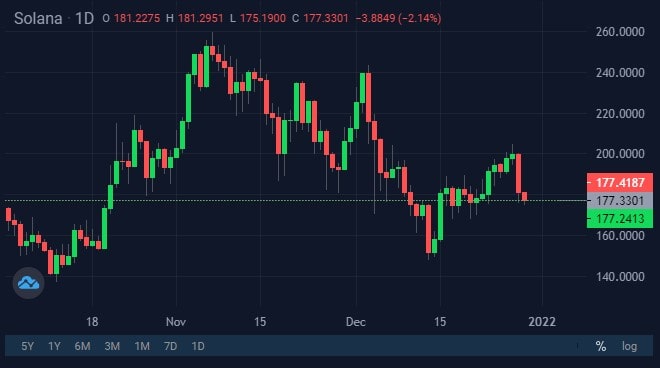 Terra is a project with the ambitious goal of creating a bridge between traditional financial markets and the world of cryptocurrencies. Its stablecoin (UST) became one of the most in-demand decentralised coins in existence, while its internal token, LUNA, is up 8500% YTD. In December, Terra overtook Binance smart chain for second place in the DeFi sector, while UST was listed just last week on both Binance and Huobi.
Outsiders
If we exclude projects with a dubious reputation, then the worst performer of the year was Dfinity. The coin's management has set itself the target of creating an "internet computer" that enables users to avoid hosting and store their code directly on the "open-access internet". Dfinity had its ICO on 7 May on the Binance and Coinbase exchanges. Within the span of just a few days, it reached a peak of $630 but then fell to $0.03, the same price it went for at its closed funding rounds in 2017.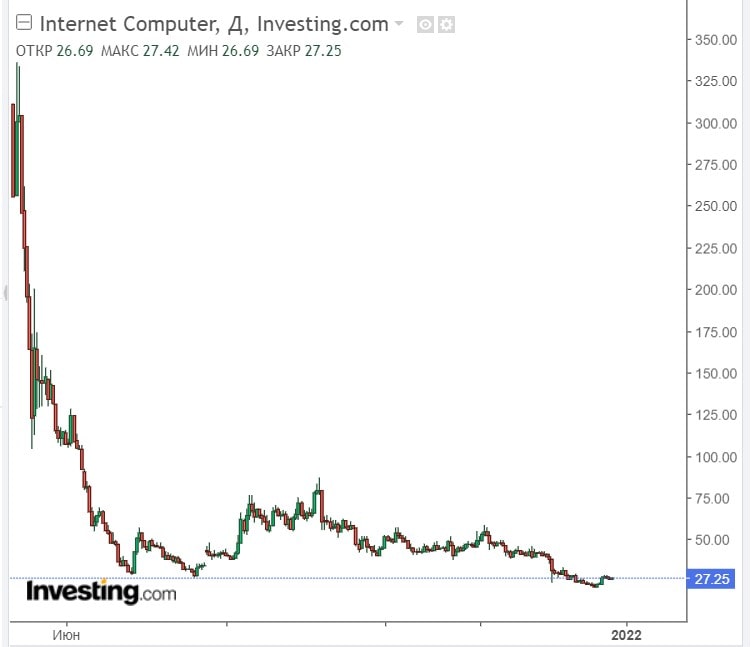 According to some estimates, early-bird investors have already bought up around one-quarter of its entire supply at an average price of less than one dollar per coin. Other analysts blame the project's management for dumping coins on the exchange. Indeed, according to data from Arkham, Dfinity moved 18 million tokens worth a total of $3.6 billion to exchanges in May and June. Whatever the cause, this oversupply led to a 95% price drop.
StormGain analytics group
(cryptocurrency trading, exchange and storage platform)
Tags
Exchange BTC

Try our Bitcoin Cloud Miner and get additional crypto rewards based on your trading volume. It's immediately available upon registration.

Try our Bitcoin Cloud Miner and get additional crypto rewards based on your trading volume. It's immediately available upon registration.
Instrument
Rate
Change (24h)