The World's Biggest Retail Chain Installs Bitcoin ATMs

In the past two years, institutional interest has been the main driver behind Bitcoin's price growth. Hedge funds, pension funds and banks — all of them are adding cryptocurrency to their portfolios to diversify risks and hedge against inflation. Thus, news emerged last Thursday, 21 October 2021, that the Houston Firefighters' Relief and Retirement Fund (HFRRF) acquired $25 million worth of Bitcoin and Ethereum. However, retail demand is no less powerful; increasing numbers of people are learning about this new class of instruments.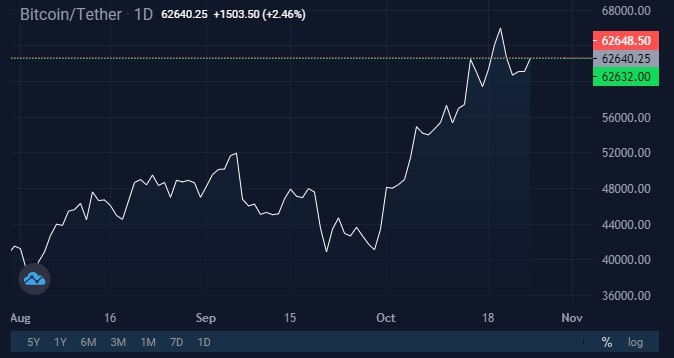 One of the key factors slowing down Bitcoin's adoption is its remoteness from classical financial instruments. Not everyone has cryptocurrency wallets or accounts on cryptocurrency exchanges. However, all of us are familiar with how ATMs or cash machines work. The emergence of crypto ATMs nearby can make cryptocurrency a truly mass instrument.
Walmart is the biggest retail chain in the world, with a capitalisation of $409 billion, 2.2 million employees and 5000 stores.

As part of the pilot project, the company installed 200 crypto ATMs in the United States in partnership with Coinstar and Coinme. To buy Bitcoin, you have to deposit cash and receive a voucher, which will become activated after you create an account on Coinme.
Such complications are caused by the need to comply with anti-money laundering (AML) and Know Your Customer (KYC) policies put in place to fight fraud and money laundering.
The commission for exchanging currencies and purchasing Bitcoin amounts to an impressive 11%. According to the data from the agency Ascent, 20% of American respondents want to buy cryptocurrency but don't know how to do it. Crypto ATMs are specifically designed for this category of people.
Currently, there are 30,000 crypto ATMs globally, of which 87% are in the US. Some of them allow users not just to buy but also to exchange cryptocurrency for cash. On average, there are 37 crypto ATMs installed daily, and the highest rate is in El Salvador, which has recognised Bitcoin as an official currency.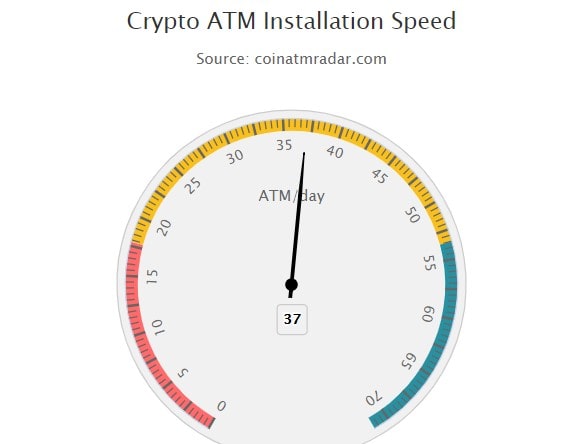 The retail sector primarily depends on the infrastructure for this instrument's mass adoption. Last autumn, the payment system PayPal provided Bitcoin with expansive growth by implementing the ability to make purchases, store and clear payments in cryptocurrencies. This year, Walmart could be a similar driver if it puts an ATM in each of its stores.
The StormGain Analytical Group
(a platform for trading, exchanging and safeguarding cryptocurrencies)
Tags
Exchange BTC

Try our Bitcoin Cloud Miner and get additional crypto rewards based on your trading volume. It's immediately available upon registration.

Try our Bitcoin Cloud Miner and get additional crypto rewards based on your trading volume. It's immediately available upon registration.
Instrument
Rate
Change (24h)