What is STEPN (GMT) crypto?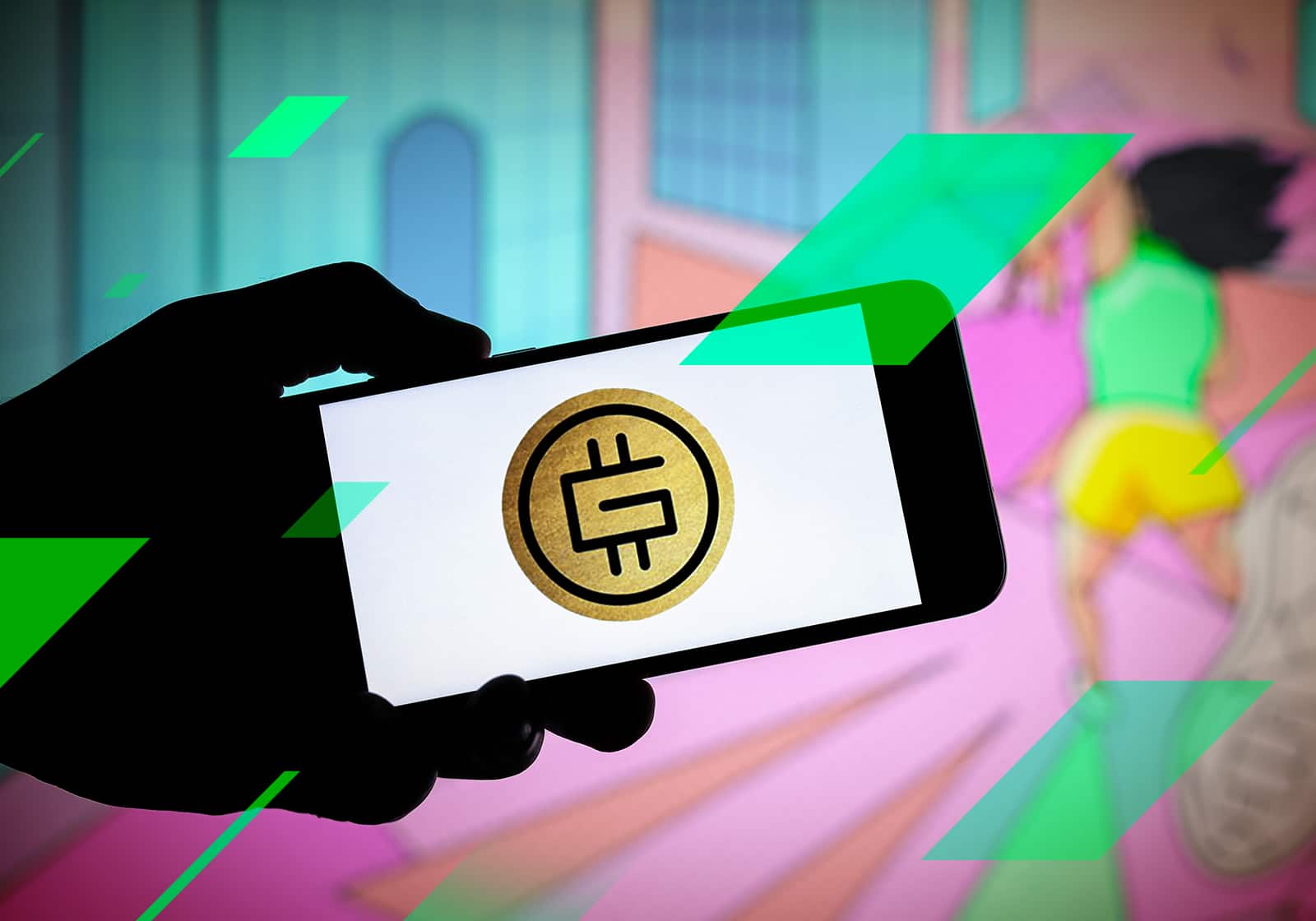 The cryptocurrency world keeps growing and metamorphosing. New digital assets get released regularly, and new trends start dominating the market while others become history. The Green Metaverse Token (GMT) is one recent innovation in the field of the move-to-earn concept. GMT is the native token of the Web3 lifestyle app STEPN, which has turned the cryptocurrency world upside down. It's one of the newest cryptocurrency tokens launched on 22 March 2022 and has dominated the major cryptocurrency exchanges since then. The impressive price growth has gained the attention of the cryptocurrency community, and now everyone wants to start making money using the STEPN platform. This article should give you answers to questions like "What is STEPN (GMT)?" and "Is GMT crypto a good investment?" Let's dive in!
What is GMT crypto?
STEPN was founded in August 2021 by Australian blockchain entrepreneur Yawn Rong. The STEPN game is based on the Solana blockchain. According to the project's official website, "STEPN is a Web3 lifestyle app that rewards users equipped with STEPN NFT earn rewards for movement". The STEPN game was developed to increase players' physical activities by rewarding them with in-game and governance cryptocurrencies.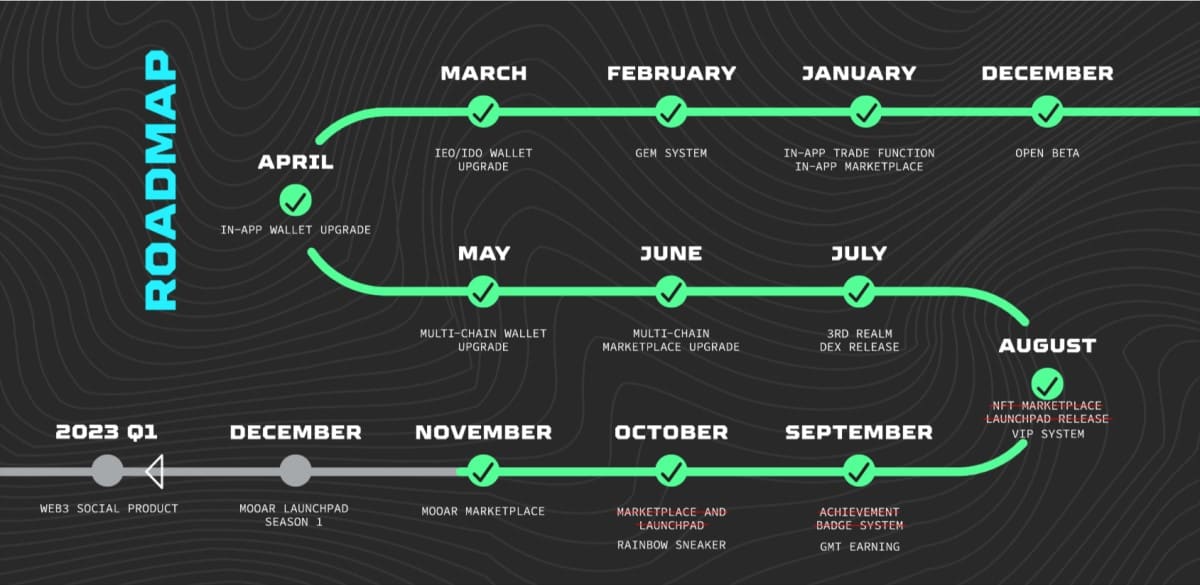 According to the whitepaper, STEPN is the first project to effectively bring to life the functioning move and earn concept, finishing 4th out of 500+ projects at the Solana Ignition Hackathon 2021.
The players equip themselves with NFTs in the form of sneakers. As users walk, jog or run outdoors, they earn game currency, which they can earn in-game or cash out for profit.
STEPN is the pioneer of move-to-earn (M2E) concept apps that allow users to make passive income by engaging in regular physical activities. The M2E gamification works similarly to the play-to-earn model, where users fully control their in-game assets that can be converted to crypto or fiat currency.
M2E apps allow users to tokenise their physical activities as they simply walk or run. Most people have already integrated fitness-tracking apps into their daily life and earn cryptocurrency tokens instead of useless in-app badges.
STEPN ecosystem
The STEPN ecosystem runs on two tokens, Green Satoshi Token (GST) and Green Metaverse Token (GMT), each of which offers different benefits to users.
Green Satoshi Token (GST)
Green Satoshi Token (GST) is a utility token that doesn't require investments other than participating in different game activities. Players are allowed to mint their sneakers through GST tokens. GST can be used to repair, lock/unlock or level up a user's sneakers. Moreover, GST is widely used to swap USDC.
Simply put, GST is an in-app currency used to purchase goods in the app. Users can earn the token in the game. GST's supply is unlimited.
As stated in the STEPN whitepaper, the GST is burned by:
Shoe-Minting
Repair and restore HP
Levelling up Sneakers
Gems upgrade
Unlocking Socket
Opening Mystery Box
Green Metaverse Token (GMT)
GMT is a governance token. Users can earn it by participating in several game activities or by simply running. It's the main token behind the STEPN project. It has a limited supply of 6 billion tokens. Users can earn GMT during the Token General Event (TGE), where it can be minted.
GMT allows users to level up to a high spot and change the name on their sneakers to the custom one. The tokens can be used to distribute game profits and high-level activities that can be considered premium content. Like GST, GMT can be swapped with a USDC when the sneakers reach level 30 or above.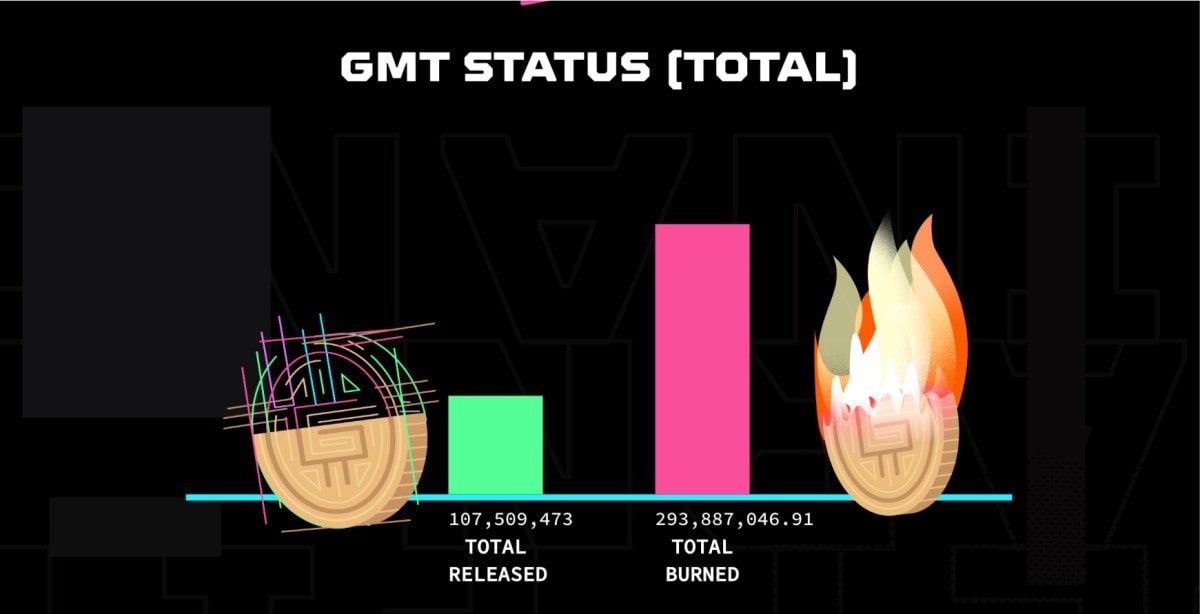 Some of the most common use cases of GMT include:
It's a governance token. The users holding it can participate in governance to increase their voting power.
GMT stakers decide on the distribution of the staking rewards via vote.
GMT is used in the STEPN app for sneakers upgrades and new sneaker minting. Both activities lead to the tokens burning and the overall supply reduction.
How does it work?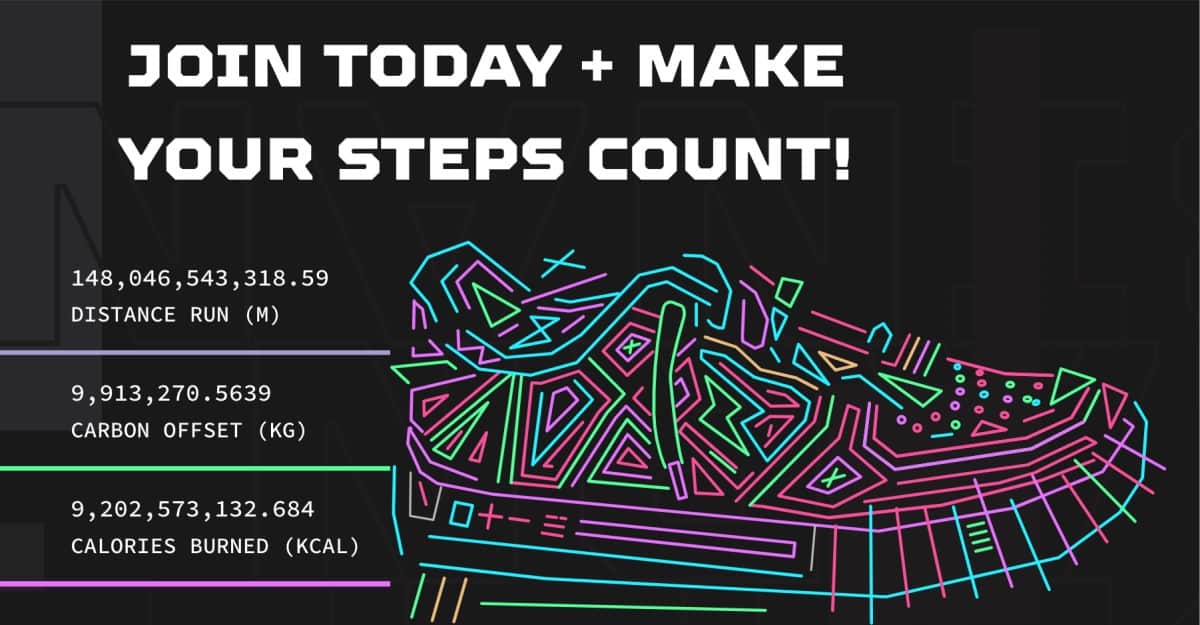 The STEPN app offers sneakers NFT in its Marketplace. All it takes to start your journey with STEPN is to buy a sneaker NFT.
Here's how to get started with STEPN:
Download the STEPN mobile app from the App Store or Google Play.
Sign up for STEPN. After getting access to the STEPN app on your device, you can sign up for STEPN using your e-mail address. You will receive a verification code that you need to key in to enter the app.
Create a new Wallet. Tap the Wallet icon (you can find it in the top right corner of the screen). The STEPN app will generate a 12-word secret phrase. Write it down or save it in a secure place. You will need to enter the secret phrase to recover your Wallet if you uninstall the app or forget your password.
Transfer SOL into your in-app Wallet to buy NFT Sneakers in the Marketplace and always keep some SOL as gas in your Wallet account.
Purchase a Sneaker in the Marketplace. You can choose the Sneaker type per your preference using the Filter tool. Ensure you have enough SOL for the purchase.
Once you have your Sneaker, you can connect it to the STEPN app and start your fitness journey. You can jog, walk around or run outdoors and earn points from anywhere in the world. You can use those points for rewards like levelling up, upgrading sneakers or acquiring NFTs. You can even cash out the fiat money because all points that you earn in the game are the app's currency.
Don't try to fool the app. It won't work. The STEPN app has foreseen the scenario of players using a vehicle to travel instead of using their muscles. There is a notification that says "moonwalking." In this case, the user doesn't earn any GST or GMT tokens because they ignored the purpose of the STEPN app, which is to stay healthy and fit.
STEPN Key Features
A smartphone and an internet connection are all that you need to start using the STEPN app and enjoy its key features. Here are its main features:
STEPN is built on a public blockchain, which puts users in full control of their data. Players can easily confirm the veracity of every transaction taking place on the platform.
The STEPN app is eco-friendly. It's designed to have a positive impact on the environment. The project uses part of its profits to buy carbon offsetting credits.
The STEPN app has a built-in noncustodial wallet that supports token swapping among other DeFi tools across multiple blockchains.
STEPN is based on the Solana blockchain, which allows all NFT transfers on STEPN to execute instantly.
DOOAR is STEPN's own multi-chain decentralised exchange (DEX), launched in August 2022, which is used to swap tokens. It's currently in its beta phase.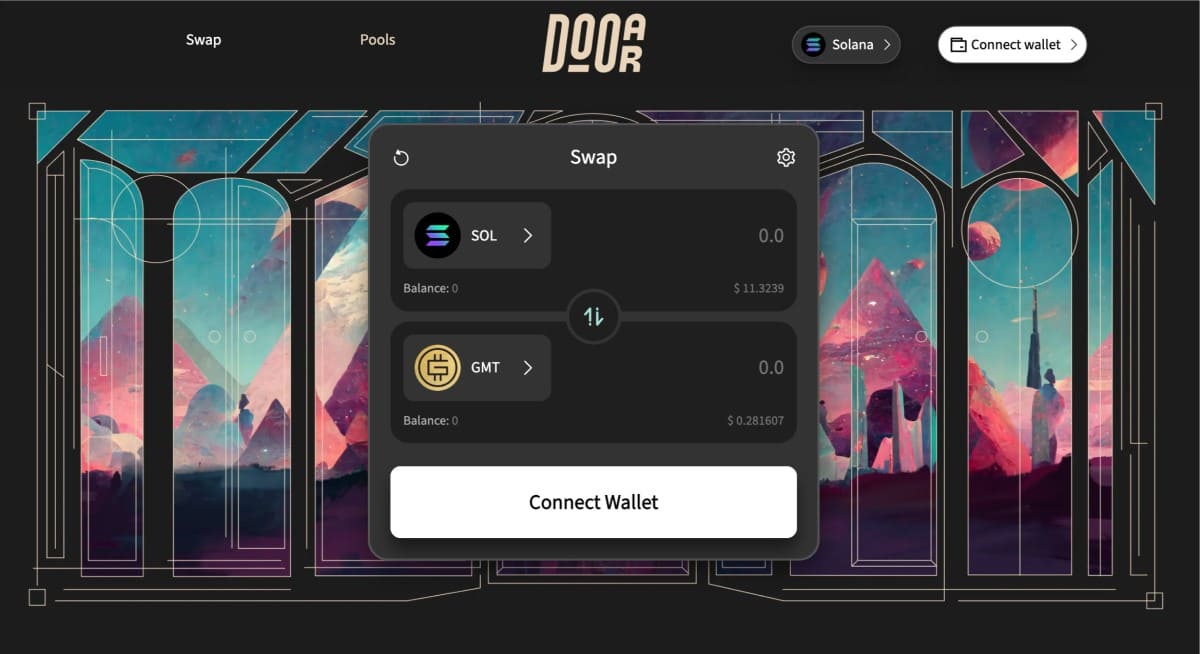 STEPN coin price analysis
When writing this article on "what is STEPN (GMT) crypto?" on 25 December 2022, STEPN's price was $0.284772, with a daily trading volume of $45,137,106. The token ranked 125th on CoinMarketCap, with a live market cap of $170,863,026, a circulating supply of 600,000,000 GMT and a maximum supply of 6,000,000,000 GMT.
Is GMT crypto a good investment?
STEPN (GMT) is a relatively new cryptocurrency that had incredible success right after its presale but has since experienced rises and falls, ultimately seeing its price fall dramatically.
Analysts assume that STEPN (GMT) crypto is a good coin to buy if you are considering it for the long term, keeping in mind its use cases. Still, STEPN (GMT) has had a greater ROI than many other cryptos since its launch. Since STEPN has a play-to-earn app, its price can go up as market conditions loosen.
Tags
Exchange BTC

Try our Bitcoin Cloud Miner and get additional crypto rewards based on your trading volume. It's immediately available upon registration.

Try our Bitcoin Cloud Miner and get additional crypto rewards based on your trading volume. It's immediately available upon registration.