Why the USDD stablecoin exchange rate remains below parity

USDD (Tron) is a similar kind of algorithmic stablecoin as the Terra Project's infamous UST. Justin Sun issued the stablecoin shortly before Terra collapsed, subsequently promising not to repeat the situation caused by excess liquidity. But USDD is trading at a discount to the US dollar again.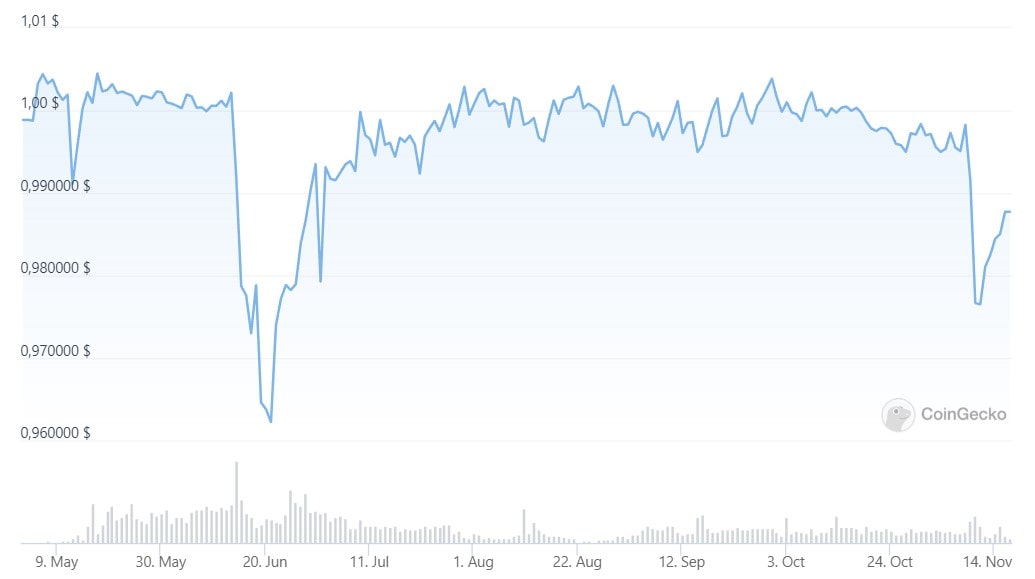 The USDD went underwater on 9 November when the FTX cryptocurrency exchange faced a liquidity crunch. In an attempt to prop up its token, the FTX team began selling off existing reserves, including USDD stocks. In the tweet below is Sun's explanation for the decline in the stablecoin exchange rate.

As analysts at Lookonchain found out, the two whales dropped a total of $11 million worth of USDD during these two days, exchanging it for USDT and USDC. As a result of the sell-off, USDD fell to 97 cents per dollar and has still not recovered. With a reported oversupply of twice the issuance (a week ago, the ratio was as high as 3 to 1), the weakness of the exchange rate looks suspicious.

A detailed examination of the $1.5 billion reserve reveals that half of it is made up of burnt coins. It's a marketing trick. USDD was issued in exchange for destroying TRX but no longer plays any part in supporting the stablecoin. 
USDD is an algorithmic stablecoin whose exchange rate is maintained by the ability to exchange it for TRX at any time when 1 USDD equals the corresponding amount of TRX at $1. The reserve only acts as an additional guarantee. UST worked in a similar way, and its collapse sparked conversations about the failure of algorithmic stablecoins.
The actual collateral overlaps the issue by a small margin ($777 million versus $725 million, respectively) and is represented by the following coins: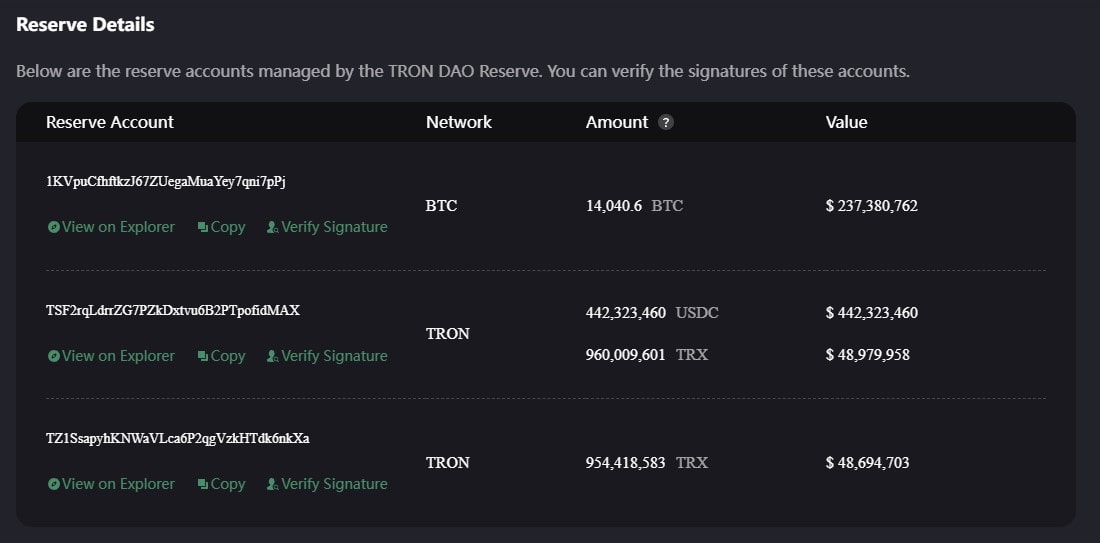 Meanwhile, $98 million of the reserve, or 13%, comes from proprietary coins, while $237 million (30%) comes from the highly volatile Bitcoin. USDC's $442 million (57%) is deposited in a smart contract on JustLend to generate passive income and can't be deployed quickly and without loss to support the stablecoin's exchange rate in the event of liquidity shortages.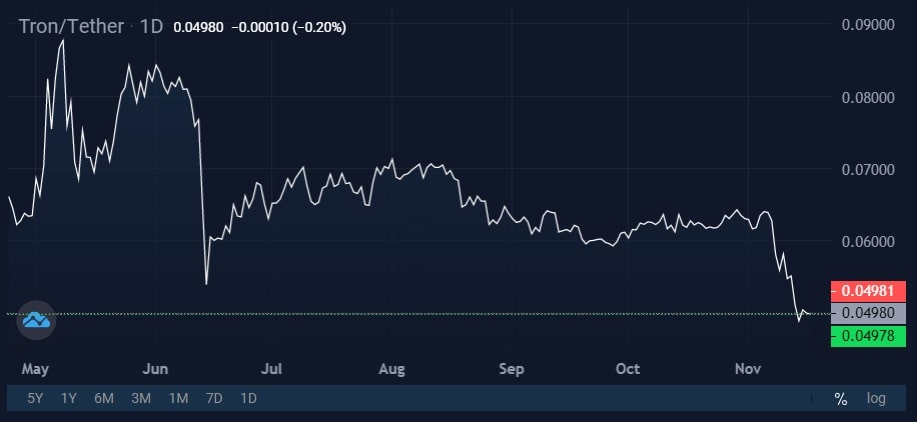 For this reason, cryptocurrency reserves shouldn't be considered worthy collateral, and USDD's viability is directly dependent on TRX's capitalisation. This explains the loss of parity with a relatively small USDD sell-off.

UST collapsed when stablecoin's capitalisation exceeded 50% of the main network's value. For USDD, the figure is 16% ($725 million versus $4.7 billion). The breaking point hasn't been reached yet, but Justin Sun is working hard to lure investors with staking with an annual return of up to 64%.
StormGain Analytics Team
(a cryptocurrency trading, exchange and storage platform)
Tags
Exchange BTC

Try our Bitcoin Cloud Miner and get additional crypto rewards based on your trading volume. It's immediately available upon registration.

Try our Bitcoin Cloud Miner and get additional crypto rewards based on your trading volume. It's immediately available upon registration.