Anonymous coins go to the moon

Rising geopolitical tensions have led to increased demand for high confidentiality cryptocurrencies. In this context, the previous month saw Zcash shoot up by 109%, while Monero rose by 48%.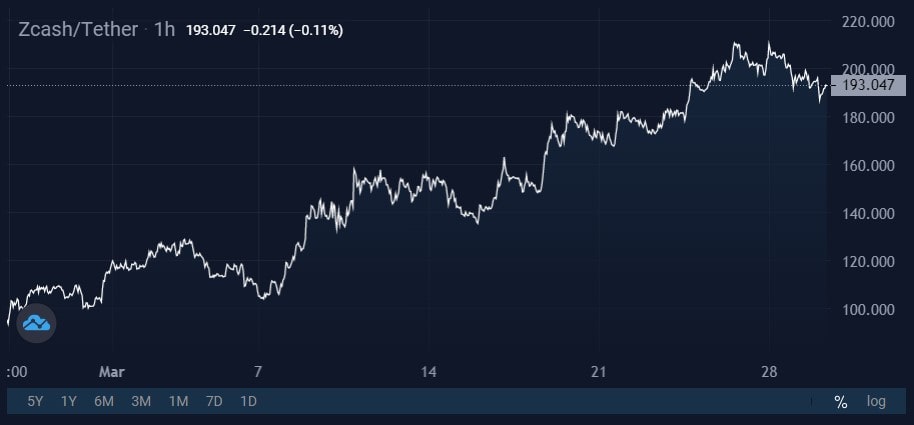 The Zcash and Monero networks share virtually the same basic principles as Bitcoin: transactions are grouped into blocks, which require miners to generate them. Bitcoin, however, is a totally transparent blockchain where anyone can track movements between wallets. Anonymous coins, on the other hand, hide information about fund flows through complex mathematical methods.
Zcash uses a zero-knowledge proof protocol called zk-SNARKs that enables users to confirm transactions without revealing their value or the parties thereto. Monero operates on a different principle known as "ring signatures". The network consists of many rings, and any participant in a given group can sign off on the transaction. As a result of a process called "mixing", it is impossible to ascertain who signed off on the transaction or who sent the transaction and to whom.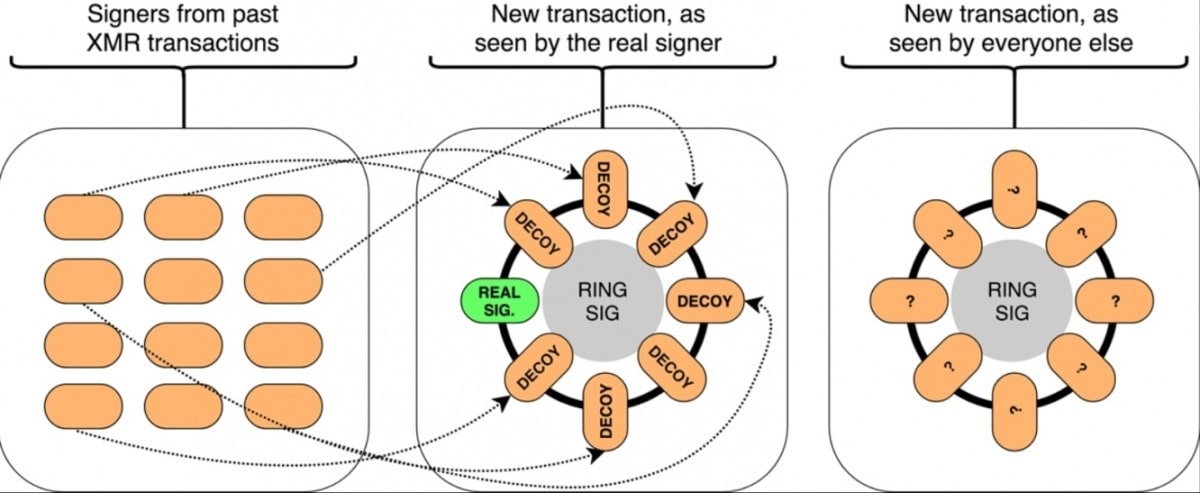 Within these sorts of networks, all transfers are performed clandestinely. Nevertheless, the confidentiality of anonymous coins has its limitations: entry and exit points. As such, amid rising regulatory pressure on South Korean exchanges in 2020, there were widespread delistings of Monero, ZCash and Dash as the authorities boosted their surveillance of suspicious payments. For example, the use of Monero and efforts to mix transactions didn't do much for the famous fraudster couple who attempted to launder the 120,000 BTC ($5.5 billion) stolen from Bitfinex in 2016.
The global spread of KYC (Know Your Client) and AML (Anti Money Laundering) policies is making it increasingly difficult to use anonymous coins for criminal purposes. This is because more and more centralised exchanges and payment systems either outright refuse to work with such instruments or only offer transfers within their own closed systems. What's more, Interpol gave up acting on complaints related to anonymous cryptocurrencies as early as 2019 since the overwhelming majority of fraudsters prefer Bitcoin.
The majority of crypto experts agree that efforts ought not to be focused on anonymous cryptocurrencies but rather on monitoring the financial activities of suspicious persons. Any wealth held in Monero will thus be irrelevant if it is impossible to prove to the tax or law enforcement authorities the source of any income following a significant purchase. This being the case, demand for anonymous coins will be largely situational.
StormGain analytical group
(cryptocurrency trading, exchange and storage platform)
Tags
Exchange BTC

Try our Bitcoin Cloud Miner and get additional crypto rewards based on your trading volume. It's immediately available upon registration.

Try our Bitcoin Cloud Miner and get additional crypto rewards based on your trading volume. It's immediately available upon registration.
Instrument
Rate
Change (24h)