Billionaires on the crisis in the U.S.: We're in for a train wreck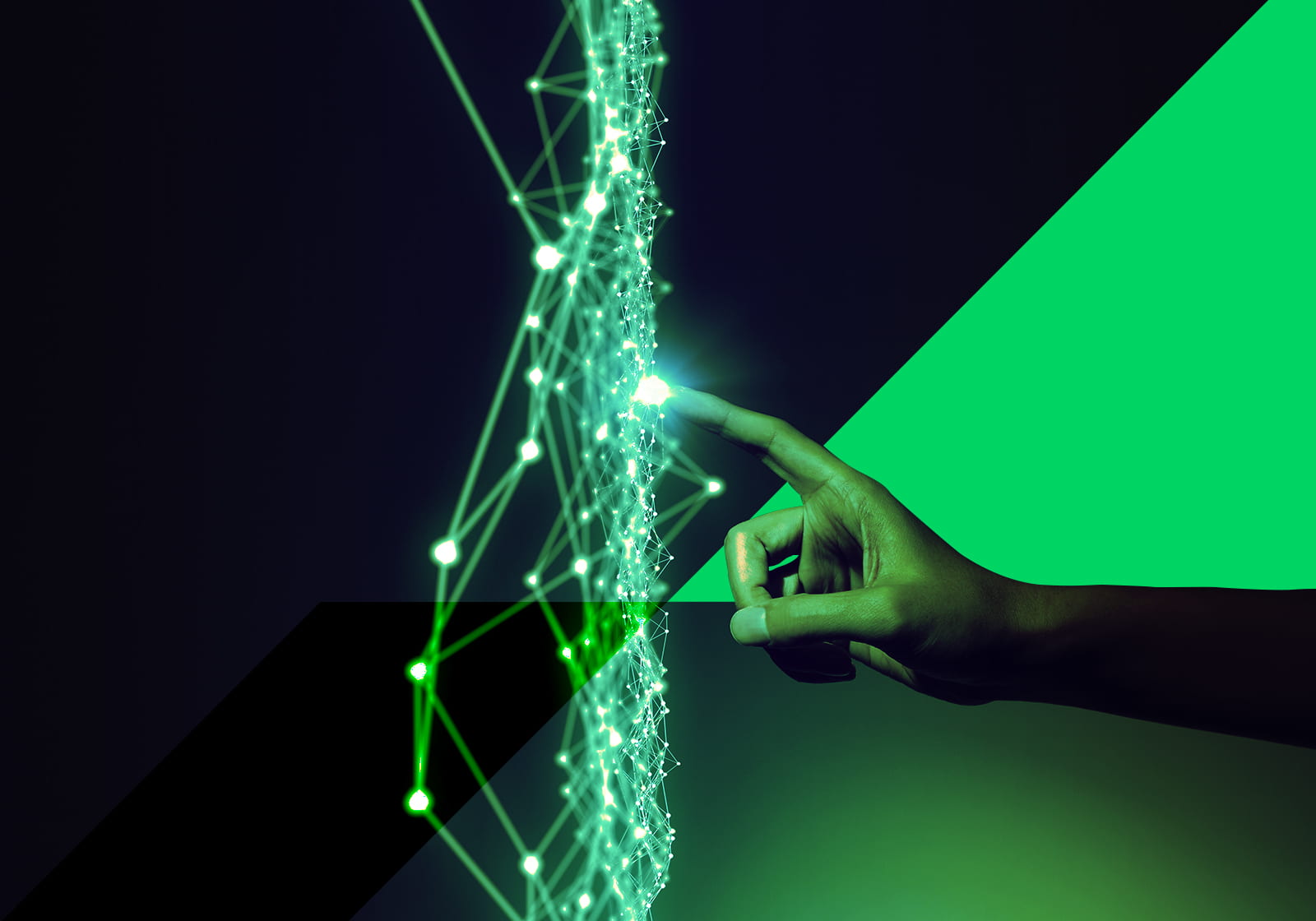 Last week, Treasury Secretary Janet Yellen warned that the treasury isn't considering guaranteeing all bank deposits. This has exacerbated the crisis of confidence, and, in the near future, dozens of small banks will face liquidity outflows in favor of systemically important banks (SIBs). 
The outflow of deposits will intensify the crisis, as the high key rate has led to losses of banks relying on long-term treasury bonds for reserves. The sector's total unrecorded losses by the end of 2022 alone exceeded $600 billion.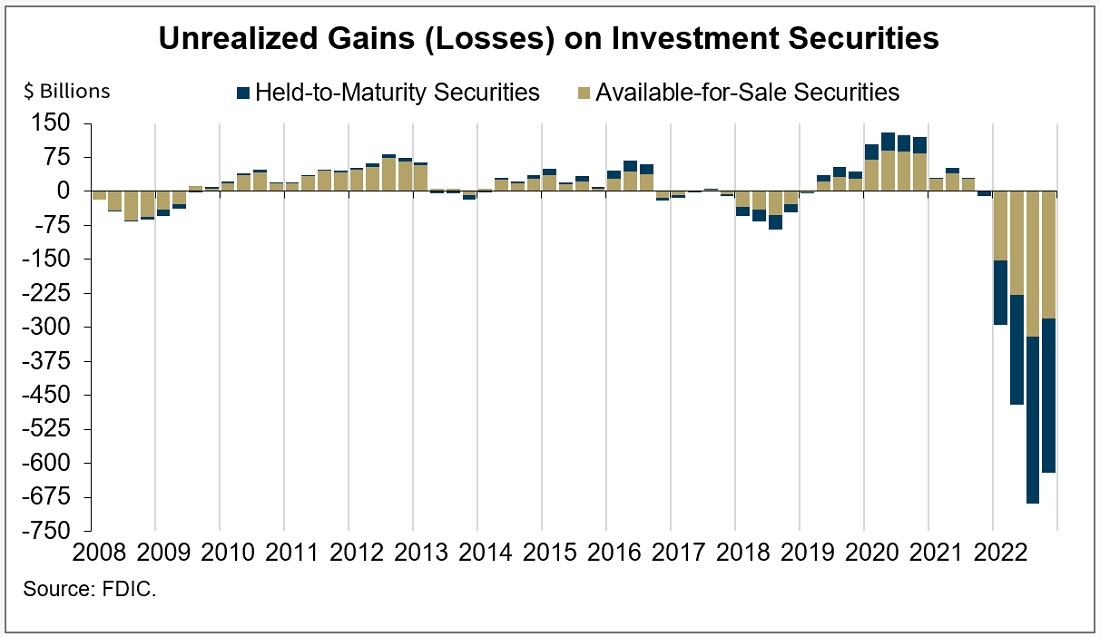 When customers withdraw funds in droves, banks are forced to sell debt securities at a loss, which leads to the inevitable announcement that the institution is no longer profitable/has gone bankrupt. Prompted by high deposit outflows, SVB sold $21 billion worth of securities before it closed, incurring a 9% loss from the operations.
There can be little doubt that with further increases in the key rate and the lack of comprehensive deposit insurance, the bankruptcy of a number of small banks is a matter of if not when. Billionaire and CEO of Pershing Square Capital Management Bill Eckman had this to say about the events:
"The longer this banking crisis is allowed to continue, the greater the damage to smaller banks and their ability to access low-cost capital. Trust and confidence are earned over many years, but can be wiped out in a few short days. I fear we are heading for another a train wreck".
Starwood Capital Group chairman and billionaire Barry Sternlicht warned of an impending hard landing: "Interest rates have to fall. The economy is going to implode".
Billionaire and U.S. venture pioneer Tim Draper urged businesses to prepare for a wave of bank failures and offered some useful advice to CEOs:
Have at least 6 months of short-term cash to cover operating expenses, keeping one half at a local bank and the other at a major international institution.
Develop a contingency plan in case a bank goes bankrupt. Remember that the company management is responsible for paying wages even in times of crisis.
Have at least two payrolls worth of Bitcoin and other crypto in the company's wallet.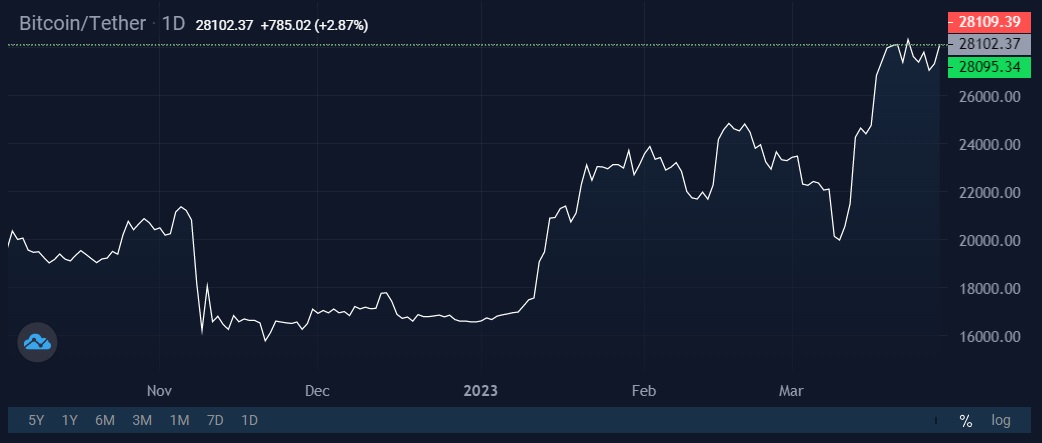 The government can lend a helping hand to banks by promising emergency insurance on all deposits (as Bill Ackman calls for). The government guarantees deposits of up to $250,000 only. However, a number of experts warn that such a measure would set a dangerous precedent and lead to more aggressive (or negligent) practices by banks in the future.
To stabilize the situation, the Fed has already launched additional lending programmes and boosted the balance sheet to $400 billion, which runs counter to raising the key rate. The turmoil in the regulator's financial policy opens up new prospects for the growth of instruments with a "store of value" status, such as gold or Bitcoin.

StormGain Analytics Group 
(an all-in-one cryptocurrency platform)
Tags
Exchange BTC

Try our Bitcoin Cloud Miner and get additional crypto rewards based on your trading volume. It's immediately available upon registration.

Try our Bitcoin Cloud Miner and get additional crypto rewards based on your trading volume. It's immediately available upon registration.