Why ETC would benefit from Ethereum's switch to PoS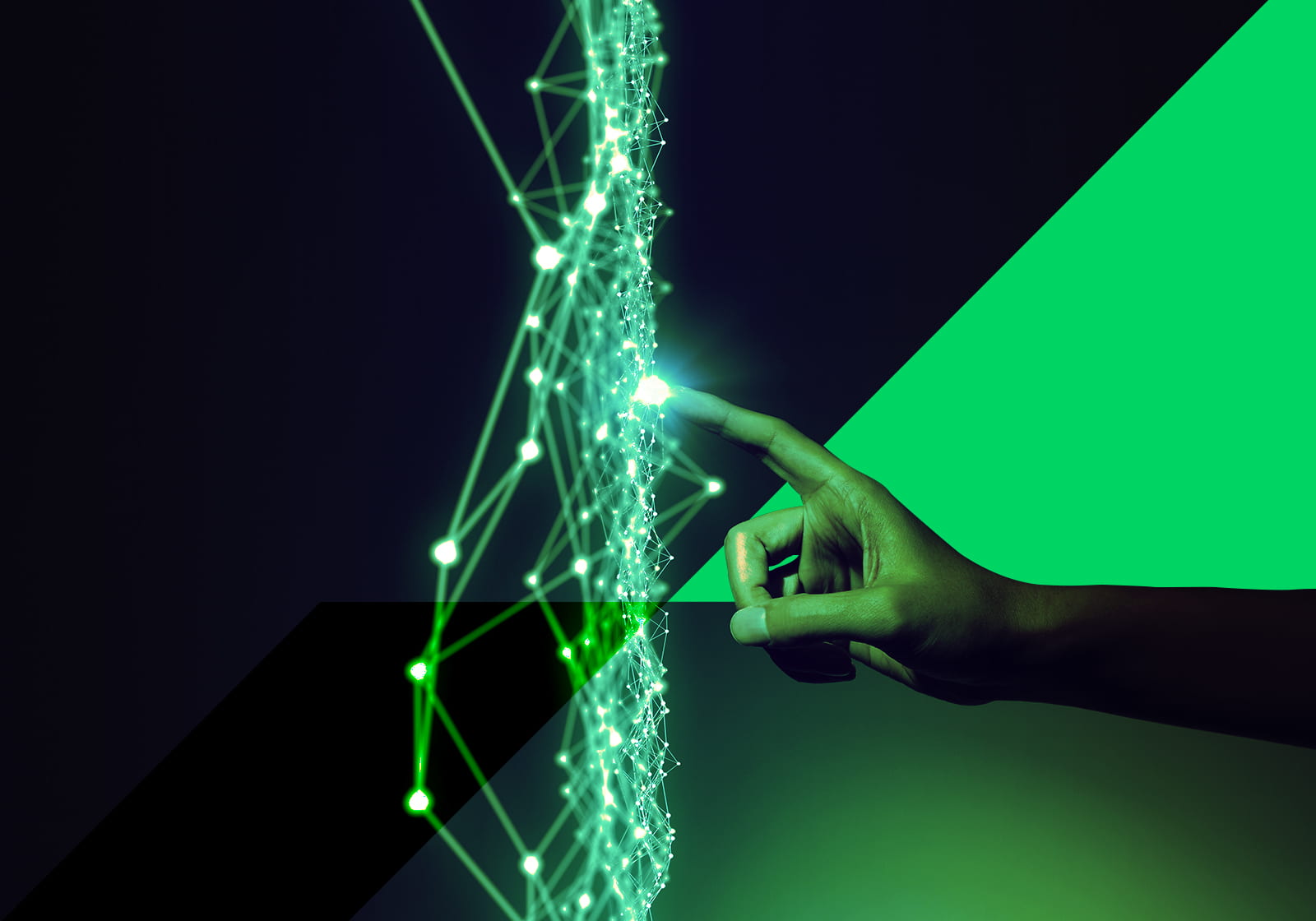 It looks like September will be the climatic month in the long wait for Ethereum's move to PoS. For example, Ethermine, the largest mining pool with a combined capacity of 263 Th/s, which accounts for a quarter of the network's total computing power, has added a countdown panel for miners. Around 15 September, the pool will stop mining Ethereum and supporting clones, including ETHW (EthereumPOW).
Ethermine is offering pool participants to switch to mining other coins and will offer a 100% discount on pool fees as an incentive. Ethereum Classic (ETC), Ravencoin (RVN), Ergo (ERGO) and Beam (BEAM) are listed as alternatives.

Judging by the hashrate, the migration has already started. Ethereum's network capacity has fallen by 18% in two months. While the ETC hashrate has increased by 90%.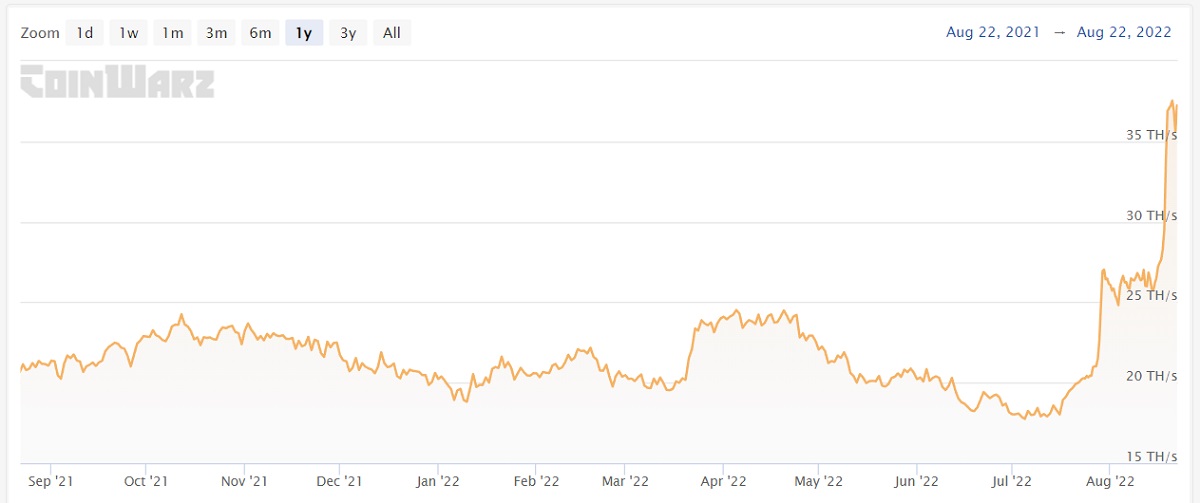 ETC is the original chain, while the current Ethereum came about as a result of a hardfork and Vitalik Buterin's reluctance to come to terms with the hacking of the major cryptocurrency fund, The DAO, in 2016. 
ETC has received support from some developers and miners, as its ideology is based on the core principle of decentralisation, "code is law". In other words, rolling back an entire network because of errors in a single project is unacceptable. 
Ethereum's transition to PoS is seen by many participants as a threat as it could evolve into an even more centralised and narrowly controlled network. 32 ETH (~$50k) must be frozen to create a node. Since this is unaffordable for many, they'll be forced to pool their bets. And it's much easier for financial regulators to put pressure on an aggregator than on individuals.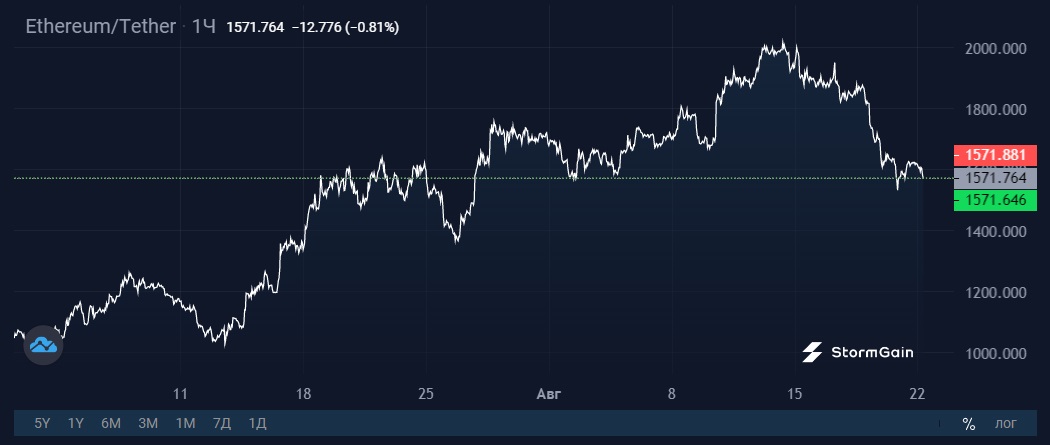 For example, Coinbase will be one of the key players in the ETH2.0 market. It already has a 15% stake in a deposit contract with a total bid of 2 million ETH. Coinbase is under the supervision of the US regulators, so in the event of an injunction, it will be faced with a difficult choice: start censoring or shut down the bidding service. 
And now Ethereum is facing a case in point. In early August, the blockchain-based Tornado Cash (TC) mixer was blacklisted by the US Office of Foreign Assets Control. With TC, transactions can be mixed on the public Ethereum network, which means it is impossible to link the sender and recipient. But it is not possible to hide that you have used the mixer. Some cryptocurrency exchanges and DeFi platforms now deny user transactions or block accounts if coins involved in TC have been used.
The situation sometimes gets out of hand, as no one ever investigates whether the mixer was used for illegal purposes. Also, a transaction cannot be denied, which means that any user can be compromised by the transfer of funds. After TC was blacklisted by the regulator, an unknown person sent 440 transfers to a number of crypto persons, including government officials, the head of Coinbase and TRON creator Justin Sun. The latter's wallet was blocked on the Aave DeFi platform because of the transfer.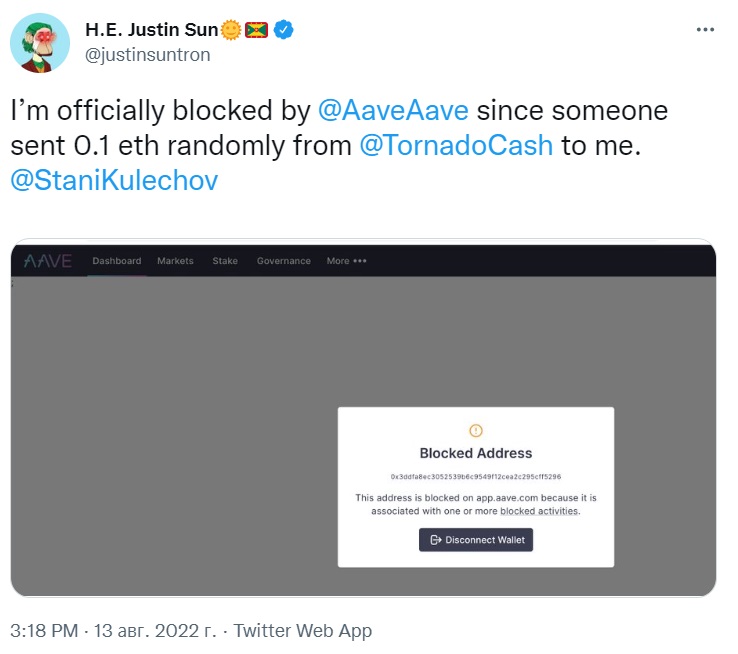 Regulators are increasingly restricting the freedom of crypto users, so any move away from decentralisation is perceived by the community as extremely painful. For this reason, many believe that ETC would benefit even more from the merger than Ethereum. The ETC price has already more than doubled from its June lows. 
StormGain analytics team 
(a platform to trade, exchange and store cryptocurrency)
Tags
Exchange BTC

Try our Bitcoin Cloud Miner and get additional crypto rewards based on your trading volume. It's immediately available upon registration.

Try our Bitcoin Cloud Miner and get additional crypto rewards based on your trading volume. It's immediately available upon registration.
Instrument
Rate
Change (24h)