How Justin Sun (Tron) is making money on FTX's collapse

A crisis for some is an opportunity for others. Justin Sun and Sam Bankman-Fried agreed on a loophole for withdrawals that resulted in the price of Tron coins on the FTX crypto exchange jumping 170% and 1300%, respectively.
In our previous article, we explored the reasons behind FTX's crisis. In an attempt to save a sinking ship, Bankman-Fried froze withdrawals and turned to Coinbase, Kraken, Binance, Tron and other big market participants for help. After the first three declined, Sun announced his intention to explore possibly acquiring the crypto exchange.
It's worth noting that this concerns a subdivision of FTX registered in the Bahamas since financial regulators would most likely block a deal with the FTX US branch.
Details aren't known about the negotiations between FTX and Tron, but it opened up the possibility for FTX clients to withdraw funds using TRX, JST, BTT, HT coins, as well as the Tron blockchain's SUN coin.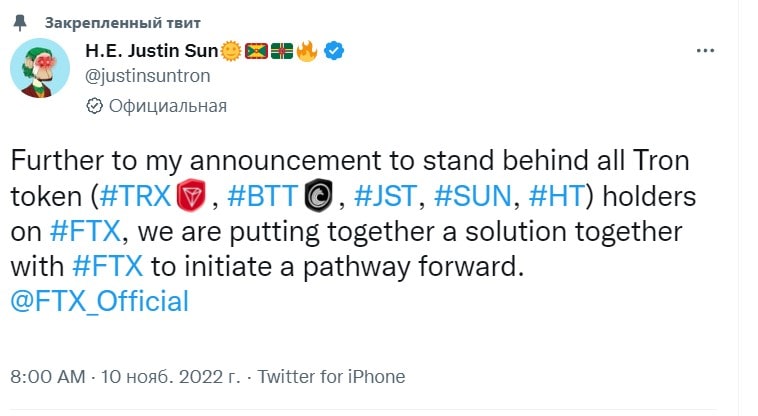 Since other withdrawal methods are unavailable, and users are extremely concerned about completely losing their funds, panic buying of Tron network tokens has set in on FTX. As a result, SUN's price rose by 170%, while JST skyrocketed by 1300%. At its peak, the titular TRX coin reached $2.50 but is currently trading at $0.26 despite a market price of $0.06. As such, clients of the crypto exchange are losing about 80% of their capital when withdrawing their funds.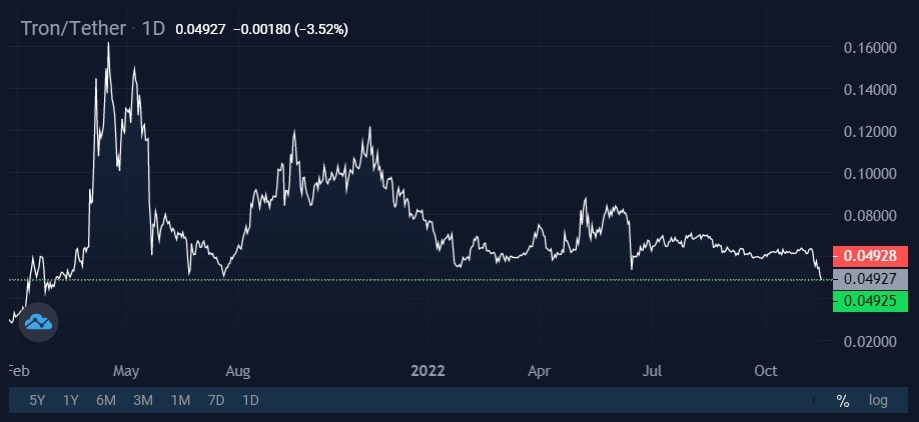 Justin Sun is benefiting from the situation by providing liquidity at inflated prices. The situation will look especially bad if he refuses to buy or provide material support to FTX.
To protect clients' interests and stop the financial bleeding, on 10 November, the Securities Commission of The Bahamas froze FTX Digital Markets and related parties' assets and suspended the crypto exchange's registration. However, the continued high exchange rate for Tron coins on FTX indicates either a withdrawal window at work or users' ignorance.
In addition to the regulator, Tether stepped in by freezing a wallet containing $46 million in USDT (which is issued on the Tron blockchain). This sets a new precedent, as Tether had previously blocked funds only at the request of law enforcement agencies. According to WhaleAlert, the wallet was frozen on 10 November.

More and more signs of FTX's impending bankruptcy are appearing, and this applies to both the Bahama and American branches. Galaxy Digital CEO Mike Novogratz, who has invested $77 million in FTX products, suggested in a recent interview that he'd lost the investment. The size of the FTX group of companies' financial hole is now estimated to be $9 billion.
StormGain Analytical Team
(a cryptocurrency trading, exchange and storage platform)
Tags
Exchange BTC

Try our Bitcoin Cloud Miner and get additional crypto rewards based on your trading volume. It's immediately available upon registration.

Try our Bitcoin Cloud Miner and get additional crypto rewards based on your trading volume. It's immediately available upon registration.