ETH 2.0 Approach Increases Interest in Ethereum Classic

According to Ethereum's official website, there are only a few months to go before Ethereum switches to the proof-of-stake (PoS) protocol. The date of the two branches' merger is set for Q2 2022. All intermediate stages have already been completed. This is a major event for the market, one that directly affects the second-largest cryptocurrency, which has a market capitalisation of $356 billion.

The main change is the shift away from mining. Instead of miners, validators will be responsible for confirming transactions (the principle of proof-of-stake). The need for expensive computations will disappear, and miners won't be able to make any money. This will encourage them to refocus on mining blocks on other networks, with Ethereum Classic (ETC) at the top of the list of alternatives.
ETC was born as a result of the Ethereum hard fork at block 1,920,000 in July 2016. The hard fork was a response by founder Vitalik Buterin and most of the ETH developers to the DAO (Decentralised Autonomous Organization) hack that resulted in the theft of 3.6 million ETH. With the help of a hard fork, Buterin decided to rewrite history in order to return money to DAO investors. But not everyone supported this idea, with some calling for the code to be kept unchanged. The old branch was called Ethereum Classic, and the "Code is Law" doctrine became the main philosophical principle of the community.
Both blockchains support smart contracts, but at the same time, ETC has a number of differences from ETH, for example, the "difficulty bomb" has been deactivated, and the supply of coins is limited to 210 million. Developers supporting ETC described the basic principles of the system as such: transactions and the history of the ledger cannot be changed, and no changes will be made to the code that could violate the properties of immutability and interchangeability.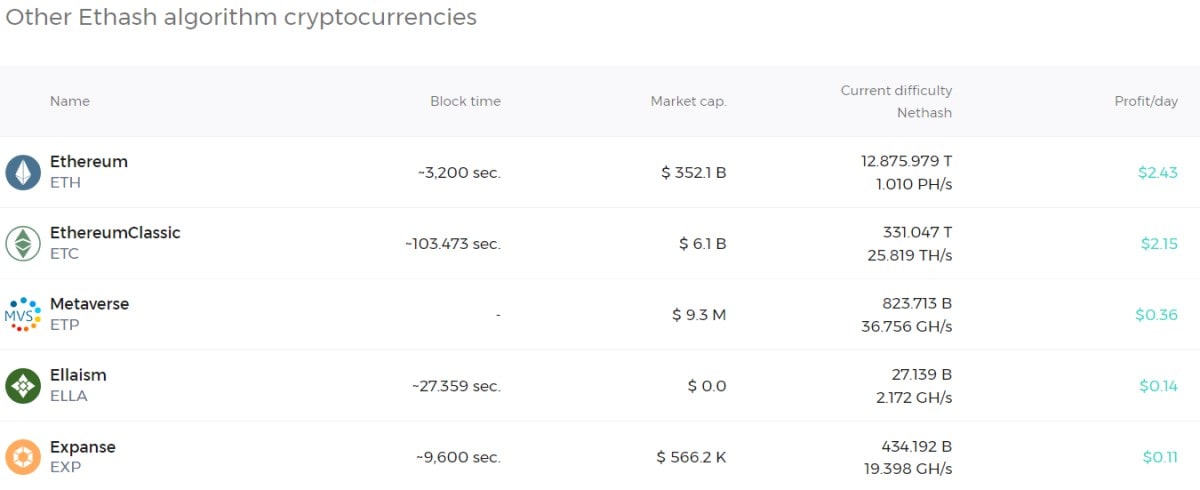 ETC and ETH work on the same algorithm, and the daily yield of the old branch is not much less than that of the leading altcoin – $2.15 versus $2.43, with a hardware power of 84 MH/s (RTX 3080). When ETH switches to PoS, miners will switch to ETC mining. The rekindled talk of an impending move has driven ETC up 80% over the last eight days.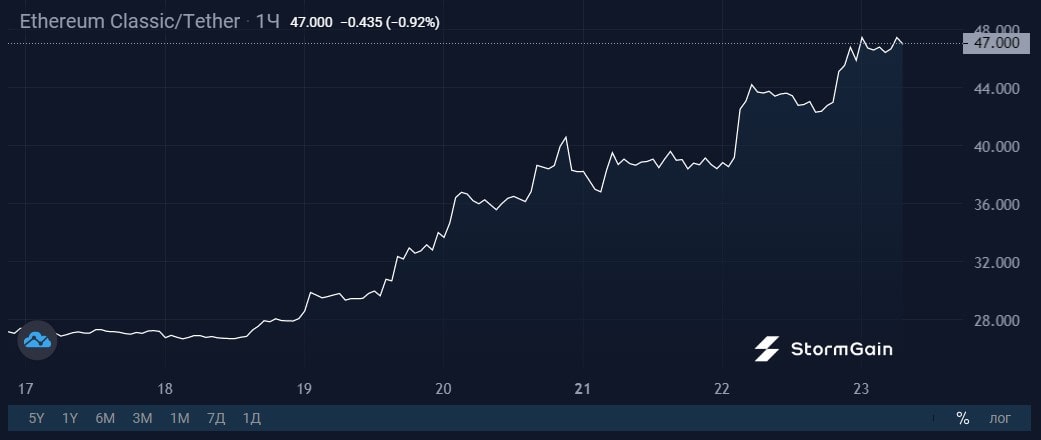 For ETC, the influx of miners will provide invaluable support, as the network has experienced several 51% attacks in the past. The increased hashrate and heightened decentralisation will positively affect the network's security and create the conditions the coin needs for its price to grow further. 
StormGain analysis group
(a platform for trading, exchanging and storing cryptocurrencies)
Tags
Exchange BTC

Try our Bitcoin Cloud Miner and get additional crypto rewards based on your trading volume. It's immediately available upon registration.

Try our Bitcoin Cloud Miner and get additional crypto rewards based on your trading volume. It's immediately available upon registration.
Instrument
Rate
Change (24h)