Interest in Ethereum staking beats the outflow of validators

The limit of validators' outflow and the month-long delay of Lido unstaking have positively affected the net inflow statistics. Concerns about the Shanghai hardfork didn't prove to be true, despite losing the price momentum.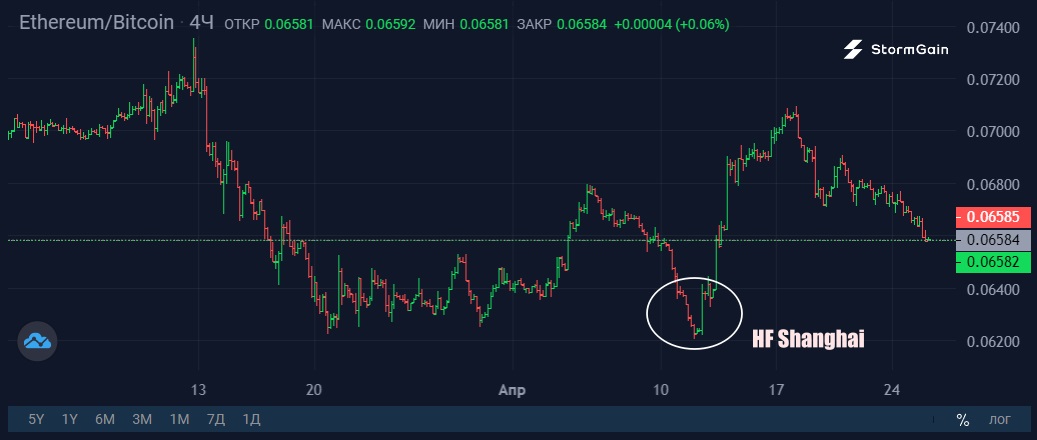 The main concerns were that the majority of validators would like to quit, withdraw funds and exchange ETH for other coins. First of all, this was to affect US investors, where the SEC is trying to push for security status for Ethereum. Attacks by regulators led to Paxos cancelling BUSD minting and the Kraken cryptocurrency exchange's recent rescission of staking services.
In the past two weeks, Kraken has withdrawn 457,000 ETH, leading the outflows.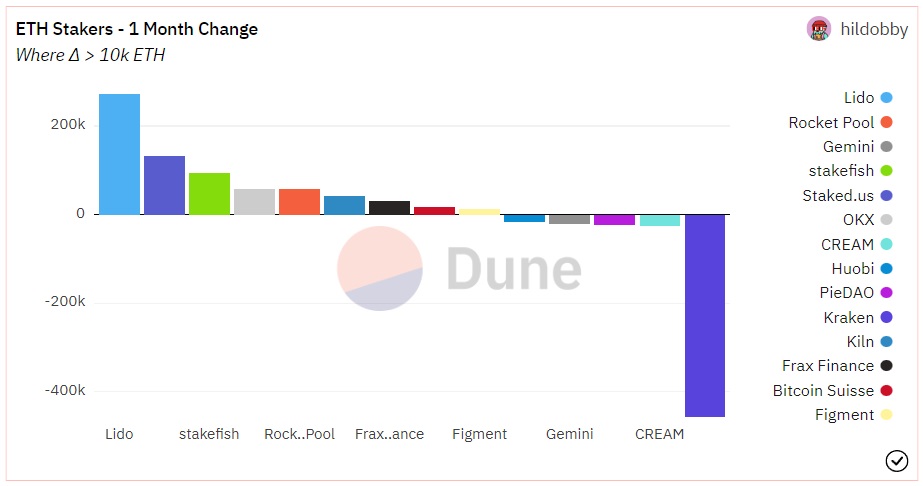 The withdrawal was more than compensated by the arrival of new participants. Note that rewards should be excluded from validator outflow statistics, as their withdrawal has no effect on the volume of funds participating in the staking. 
And so, the net inflow of funds after the hardfork has amounted to 387,000 ETH. The withdrawal implemented with the Shanghai update attracted more cautious investors who weren't ready to stake funds for an indefinite period of time. Part of the inflow was also provided by old participants, who used the reward to increase their positions in the staking.

It can be assumed that all else being equal, the trend will continue, and the inflow of validators will compensate for the exit of older participants. Risk factors include stricter crypto regulation and SEC Chairman Gary Gensler's attitude towards Ethereum.
First, Coinbase, the largest cryptocurrency exchange in the US, has already received a Wells Notice of illegal financial securities transactions. Coinbase isn't yet ready to follow Kraken's footsteps and intends to dispute the claims in court. But the risk of halting staking is quite high, and the crypto exchange's share of the total validator pool now stands at 12% with 2.3 million ETH.
Second, the staking for the largest validator aggregator Lido Finance (30.5%), will end in May. This will create additional pressure on the withdrawal queue and could increase ETH inflows to cryptocurrencies.
Existing risks are the cooling factor preventing ETH from rising against BTC, despite the importance of the update. And while the pressure from exiting participants will soon diminish, the complex relationship with regulators is more unpredictable.

StormGain Analytical Group 
(platform for trading, exchanging and storing cryptocurrency)
Tags
Exchange BTC

Try our Bitcoin Cloud Miner and get additional crypto rewards based on your trading volume. It's immediately available upon registration.

Try our Bitcoin Cloud Miner and get additional crypto rewards based on your trading volume. It's immediately available upon registration.