ReddCoin (RDD) Price Prediction 2023, 2025-2050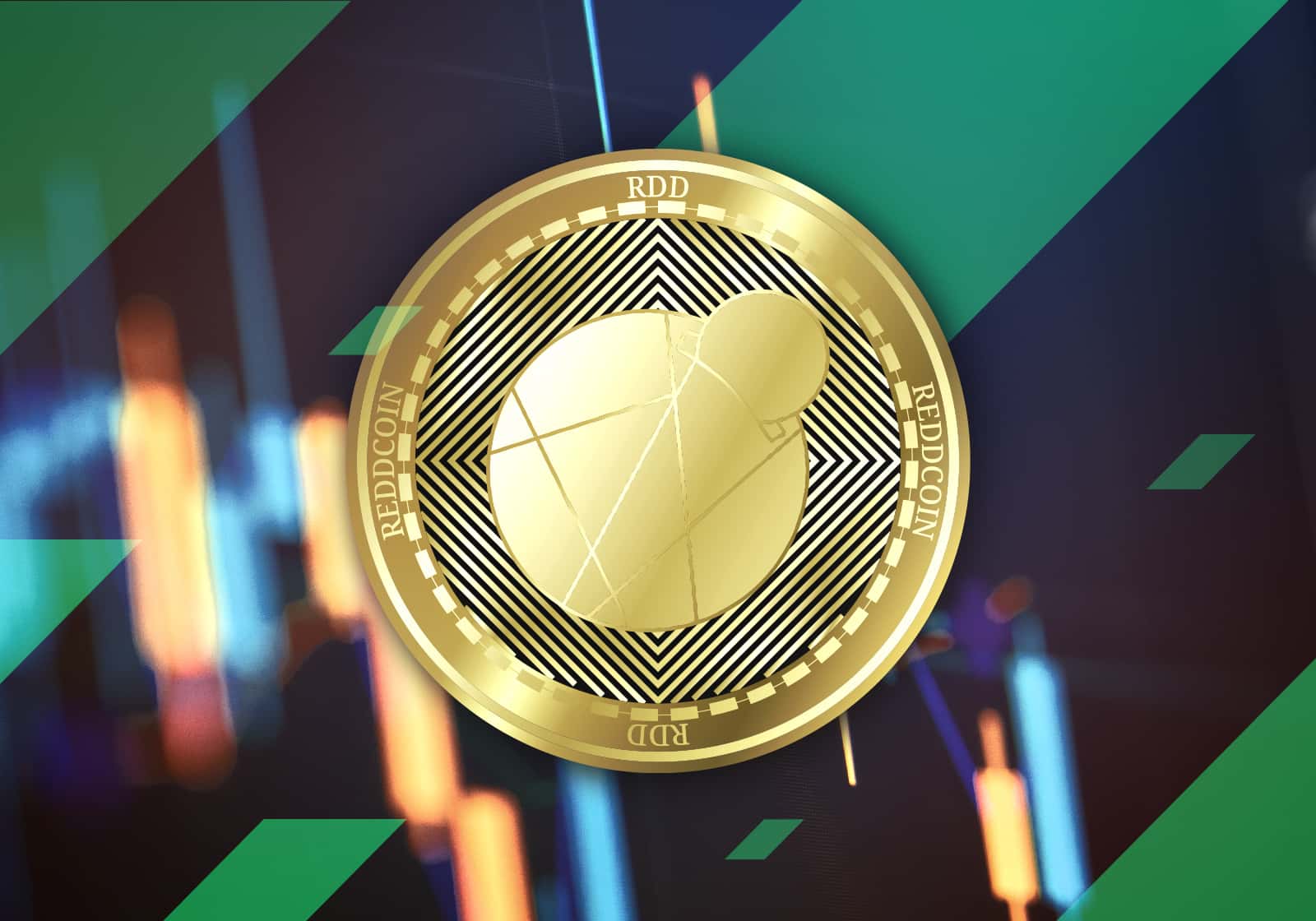 Social media is a big business, with over 4.89 billion users worldwide anticipated in 2023. Everyone wants to be an influencer, and brands actively push toward micro-influencers. Becoming one on social media is a job that should be paid for. The idea of tipping content creators has caused a divide, paving the way for crowdfunding platforms like Patreon to thrive in a new space. With the potential for monetary gain in this area, other platforms are also exploring this field, and ReddCoin isn't the only one. In this article, we delve deep into the fundamental aspects of RDD, including their talented team, tokenomics, market liquidity and use case. Through this analysis, we'll provide valuable insight into the potential price prediction of ReddCoin (RDD).
What is ReddCoin (RDD)?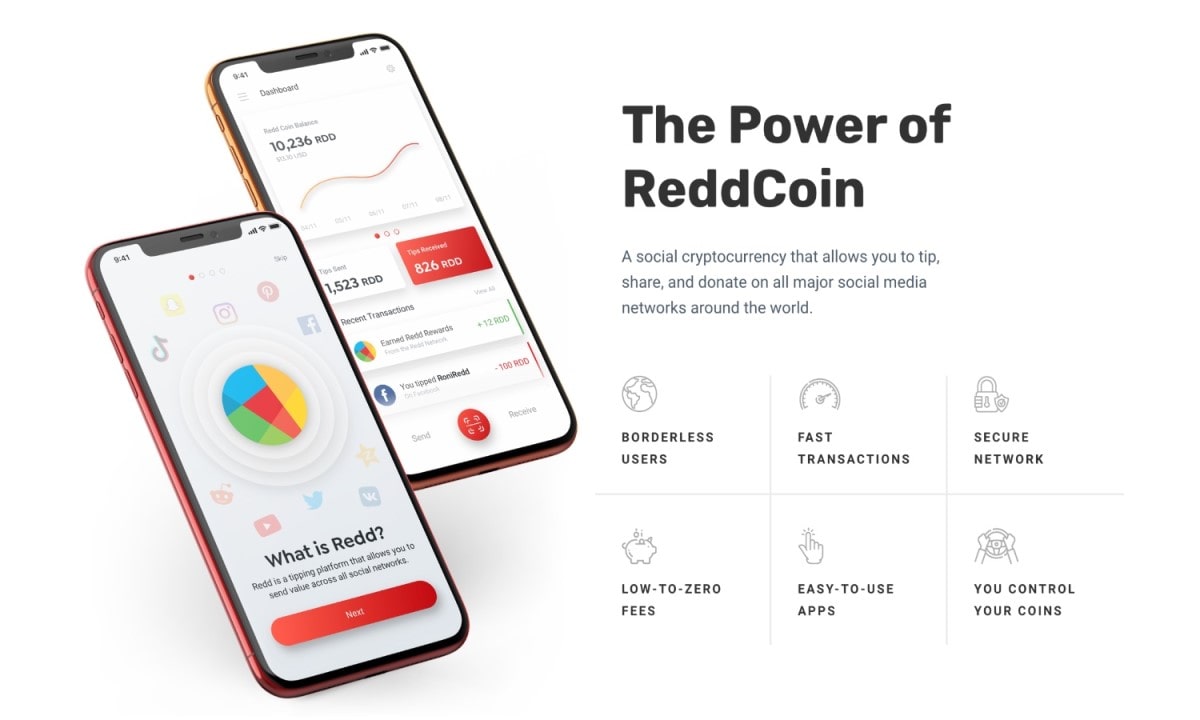 ReddCoin was introduced in 2014, during the early stages of blockchain technology. While ReddCoin doesn't have a social media platform, it offers a range of products on websites like ReddBot, ReddCoin, ReddNetwork, ReddWallet and ReddShare.
The team plans to launch a mobile app soon to make transactions on the protocol more convenient. One of its unique features is the Proof of Stake Velocity (PoSV) mechanism. This concept rewards the most active token users and allows access to the "coin age" of the token. The PoSV addresses the shortcomings of the Proof-of-Stake consensus, which can encourage hoarding. The most active users are granted governance rights in the network and receive more staking rewards.
RDD is a native utility token for users to tip content creators for their efforts simply by liking and commenting on their posts. This incentive encourages content creators to produce higher-quality content.
The PoSV algorithm is similar to NEM and relies entirely on network velocity. ReddCoin also has its own wallet and blockchain called ReddCoin Core.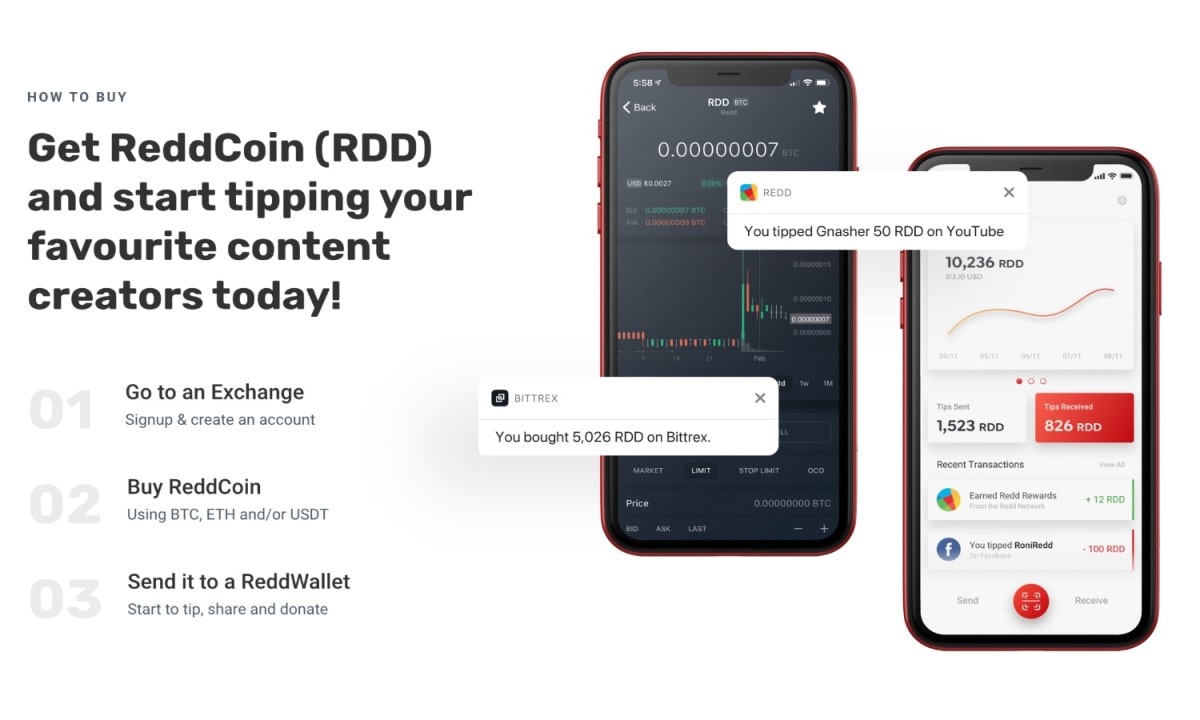 ReddCoin Features 
ReddCoin has several distinguishing characteristics, including its unique concept, Proof of Stake Velocity. This concept is similar to NEM's algorithm, which values the "velocity" or usage of tokens. The most active users of RDD are rewarded with governance rights in the network. The network's native token is identified by the ticker symbol RDD and is classified as a utility token, eliminating any risk of being labelled as a security. ReddCoin has its blockchain and wallet, known as ReddCoin Core. Users can link their wallets to their social media accounts for added convenience. The community that supports ReddCoin is known as "ReddHeads", which helps maintain the network's momentum.
RDD History
Its original developer and former CEO, Jonathan Patenaude, dubbed it a "social currency". ReddCoin enables holders to compensate and tip content creators on social media using RDD tokens to empower creators to earn from the blockchain while increasing their engagement.
However, the core founders of the project resigned in 2015. In November 2020, the core members of the ReddCoin project included Jay Laurence, John Nash, David Faust and many volunteers. Jay Laurence, an IT consultant and professional, stated:
Trading and the speculative aspects have always been intentionally allowed to develop organically in our ecosystem, to help preserve the 'utility' classification and avoid any appearance of manipulation. As that manipulation happens in so many projects for obvious reasons, we've endeavoured to avoid it as much as possible, and by doing so, distinguish our project and showcase the real value we have in RDD.
In 2020, ReddCoin was rebranded as "REDD" with a social mission to promote a movement that provides value, balance and leverage to the masses and rewards people for their efforts. With over 60,000 followers on social media, called "ReddHeads", and a presence in over 50 countries, REDD aims to empower people and level the playing field as society and technology continue to evolve. As the lines between "work" and "income" become increasingly blurred, it's essential to establish systems that promote stability and give people more control over their financial well-being.
ReddCoin White Paper
The ReddCoin developers created Proof of Stake Velocity (PoSV) as an alternative to traditional mining methods like Proof-of-Work (PoW)" and Proof-of-Stake (PoS). In their white paper, they identified the drawbacks of PoW and PoS and explained how PoSV addresses those issues. PoSV reduces mining waste, eliminates the mining arms race, prevents the threat of multipool and ASICs, and avoids conflicts of interest with ASIC manufacturers. It also encourages spending and greater contribution to the network by introducing new forms of coin-ageing functions that discourage hoarding. The team has observed the system in the real world for several years and plans to make small adjustments to the core protocol to improve the ReddCoin ecosystem further. The paper also addresses general concerns about cryptocurrencies by economists and explains how PoSV can address these.
ReddCoin is well-positioned to occupy the niche of a digital social currency that closely integrates with human social interactions. It serves as a metric for quantifying people's intangible assets of social influence. It provides real-time insights into social network content and influential publishers as a natural extension of backend tipping data analysis. These elements combine to create a "perfect storm" of a unique and compelling use case, a technological advantage, and a genuine and growing community, ensuring ReddCoin's continued success and evolution.
RDD Benefits
ReddCoin has been designed specifically to enable easy tipping, sharing and donations across the globe. This unique cryptocurrency has tackled some of the most significant barriers that other digital currencies have struggled with, such as slow transaction times and high fees.
One of the standout features of ReddCoin is the speed with which transactions are confirmed. Thanks to its origins as a Litecoin fork, ReddCoin has inherited the benefits of incredibly short block times, meaning that a new block is created every minute. This translates into quick transaction times, with most transactions being confirmed in just a matter of seconds.
In addition to its speed, ReddCoin also stands out for its fee structure. Unlike many other cryptocurrencies that charge fees to process transactions, ReddCoin is zero-fee. This means that users can enjoy seamless and hassle-free transactions without worrying about any additional charges or fees.
ReddCoin offers consumers a unique opportunity to monetise their content and raise funds for charitable causes through various social media platforms. With its focus on social causes, ReddCoin provides content creators and activists with a platform to advocate for social campaigns while being rewarded for their efforts.
At the same time, RDD holders can stake their tokens for a dynamic return, currently at approximately 10% annually, which helps secure the network and earn a yield. This benefits the individual investor and contributes to the overall health and growth of the ReddCoin network.
ReddCoin (RDD) Price Analysis
When writing this RDD price prediction on 3 May 2023, the coin's price was $0.000103 with a 24-hour trading volume of $67,687. The current CoinMarketCap ranking is #1107, with a live market capitalisation of $3,345,006. It has a circulating supply of 30,397,274,955 RDD tokens and a total supply of 30,397,274,955 RDD tokens.
RDD price statistics (as of 3/05/2023)
| | |
| --- | --- |
| RDD current price | $0.000103 |
| Market cap | $3,345,006 |
| Circulating supply | 30,397,274,955 RDD |
| Total supply | 30,397,274,955 RDD |
| Daily trading volume | $67,687 |
| All-time high | $0.03239 (7 January 2018) |
| All-time low | $.000006036 (19 May 2015) |
| Website | |
RDD coin price history.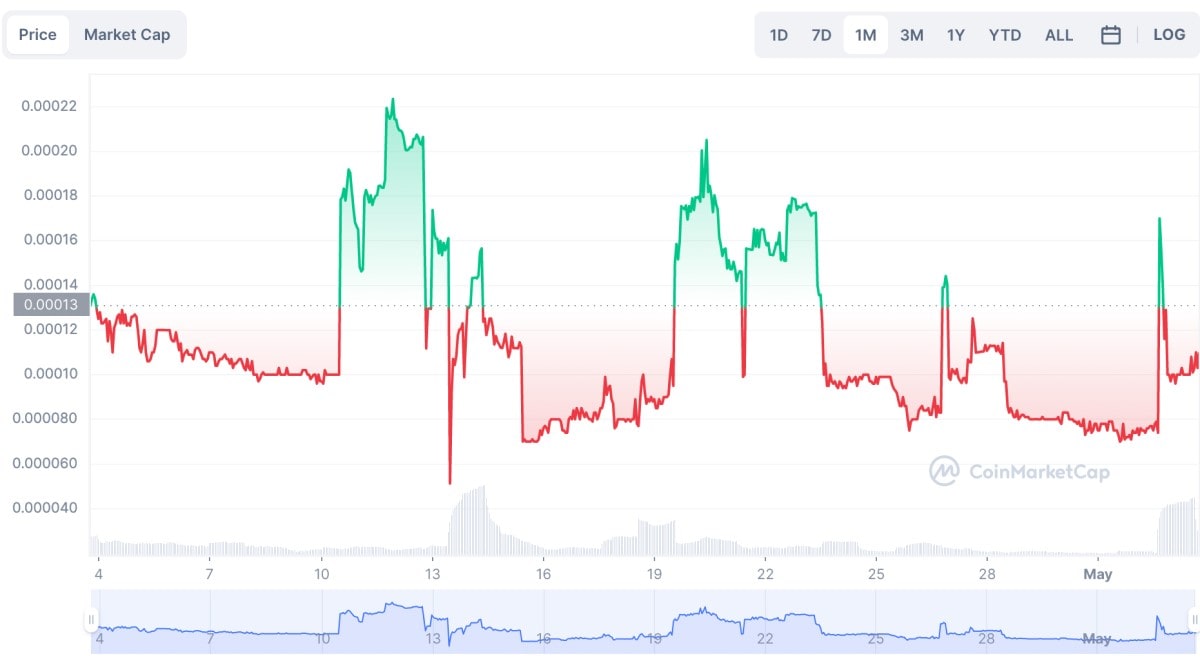 When writing this RDD price prediction on 3 May 2023, the token experienced a decrease of 20.42% in its value and its market cap.
However, ReddCoin has shown a strong upward trend over the past week, increasing by 31.3%. ReddCoin has strong potential, making it an attractive investment opportunity.
In April 2023, ReddCoin experienced a decrease of 16.125% in its price, with an average decrease of $0.00002096. This dip in price could indicate a good buying opportunity for potential investors.
Over the past 90 days, ReddCoin's price decreased by 63.65%, ranging from a minimum average price of $0.00026000 to a maximum average price of $0.00036000.
In the last 4 months, ReddCoin's maximum average price was around $0.00031100, and its minimum average price was around $0.00031000, resulting in an overall decrease of 56.38%.
RDD technical analysis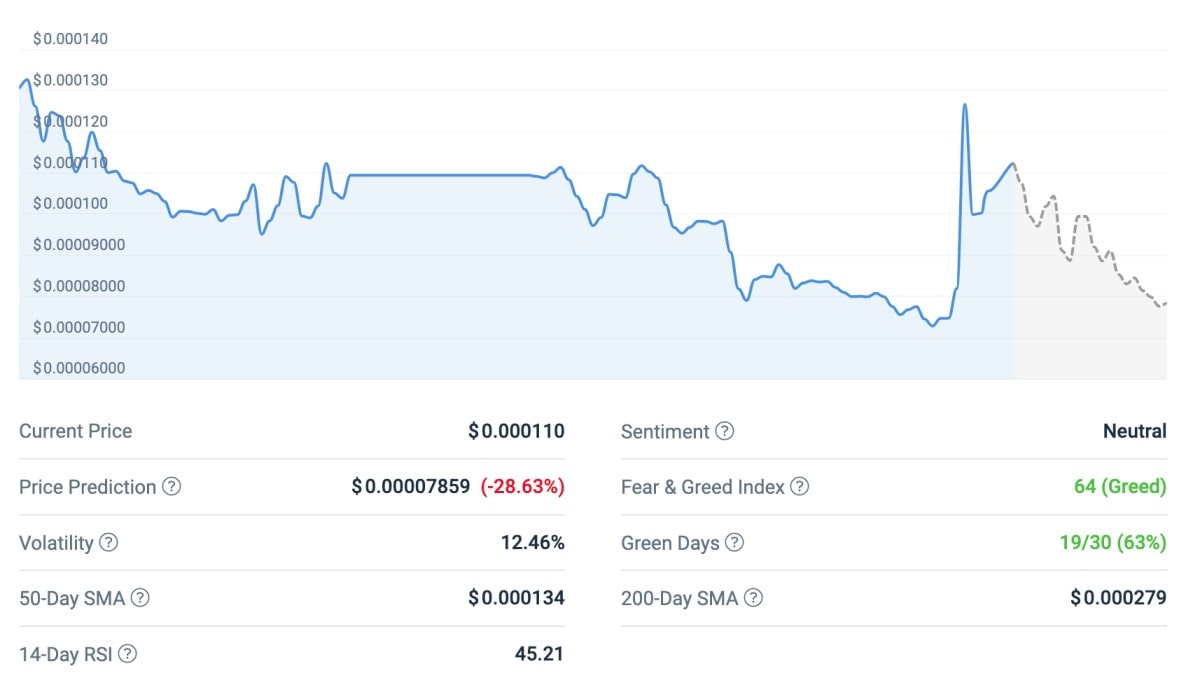 As of 3 May 2023, ReddCoin price prediction sentiment is neutral, with 15 technical analysis indicators suggesting a bullish trend and 14 indicating a bearish trend. The coin is currently trading below both the 200-day and 50-day simple moving averages (SMAs), with the 200-day SMA signalling a sell since 16 February 2023.
According to our technical analysis, ReddCoin's 200-day SMA is expected to decrease in the next month and reach $0.000229 by 2 June 2023. Similarly, the short-term 50-day SMA is estimated to reach $0.00009124 by the same date.
The Relative Strength Index (RSI) momentum oscillator, a commonly used indicator for detecting overbought or oversold conditions, currently has an RSI value of 45.21, suggesting that the RDD market is neutral.
ReddCoin predictions 2023
Some have deemed RDD one of the most impressive cryptocurrencies this year. The projected RDD price in 2023 foresees a substantial increase during the latter half of the year, with a potential peak of $0.00015.
The anticipated ascent will occur gradually, with no significant dips anticipated. While an average price of $0.00014 may seem ambitious, it's attainable shortly, given the projected collaborations and advancements. A minimum value of $0.00012 is expected for RDD.
Is the ReddCoin coin a good investment?
Determining whether ReddCoin is a good investment is a complex question to address. However, investing in this cryptocurrency could be wise, considering its long-term potential. It's important to note that the value of ReddCoin is expected to fluctuate in the future, as with all cryptocurrencies, which are known for their volatility. Therefore, any predictions about its future value should be viewed as hypothetical.
ReddCoin (RDD) price prediction 2023-2050
After considering the token's past performance and analysing how the RDD token works, let's see the ReddCoin crypto price predictions shared by several popular cryptocurrency investment research platforms.
WalletInvestor ReddCoin price prediction for 2023, 2025, 2030, 2040 and 2050
According to WalletInvestor's ReddCoin crypto prediction for 2023, the token's price should average $0.00000718. Looking forward to 2027, the forecaster's ReddCoin price prediction expects a drop in the long term to $0.000003042. The ReddCoin price prediction for 2028 is $0.00000195.
DigitalCoinPrice RDD crypto price prediction for 2023, 2025, 2030, 2040 and 2050
The forecasters at DigitalCoinPrice give a ReddCoin price prediction for 2023 of $0.000198 and a ReddCoin price prediction for 2025 of $0.000377, rising incrementally to $0.001 by 2028. These figures represent a fairly conservative ReddCoin price prediction of 150% over five years.
CoinCodex ReddCoin prediction for 2023, 2025, 2030, 2040 and 2050
As per the ReddCoin price prediction provided by CoinCodex, the value of ReddCoin is predicted to drop by -28.63% and reach $ 0.00007859 by 8 May 2023. Based on their analysis of the ReddCoin market, it's not a favourable time to invest in ReddCoin. The RDD price forecast for 2026 is predicted to be $0.011721.
PricePrediction RDD token price prediction for 2023, 2025, 2030, 2040 and 2050
According to PricePrediction's RDD price forecast, the token's value should average 0.00010175 in 2023. In 2024, the minimum RDD price may be $0.00014669, while the maximum RDD token's value could reach $0.00017429. As for PricePrediction's RDD crypto price prediction for 2025, it could average $0.00021691. RDD is forecasted to reach an average of $0.02 by 2030. 
ReddCoin future forecast in general
By 2030, ReddCoin (RDD) is predicted to have a bullish price range of $0.000324 to $0.000612, according to BitcoinWisdom. It's also believed that RDD could potentially reach $0.000252 by 2025. On the other hand, there's a bearish prediction for RDD's market price in 2023, which is $0.000058.
How high can the RDD coin go?
The most optimistic forecasts show that the RDD price could surpass $0.01 over the next 5 years.
RDD price prediction today
On 3 May 2023, ReddCoin (RDD) was trading at $0.000103 with a total market capitalisation of $3,345,006. According to WalletInvestor, the token's price could average $0.0000066 in June 2023. 
Tags
Exchange BTC

Try our Bitcoin Cloud Miner and get additional crypto rewards based on your trading volume. It's immediately available upon registration.

Try our Bitcoin Cloud Miner and get additional crypto rewards based on your trading volume. It's immediately available upon registration.