Reshaping the stablecoin market

Stablecoins are the link between fiat and cryptocurrencies and account for 16% of the crypto market. The shocks felt in 2022 have affected this sector, too, and led to a reduction in volume and a shift in individual preferences.
For the past three years, stablecoins had been gaining ground, reaching a capitalisation of $162 billion by the end of March 2022, before the collapse of crypto projects. That fall began with the complete loss of value for UST (Terra), a stablecoin ranking in the Top 3 by market capitalisation, has led to a steady outflow of funds from the stablecoin category.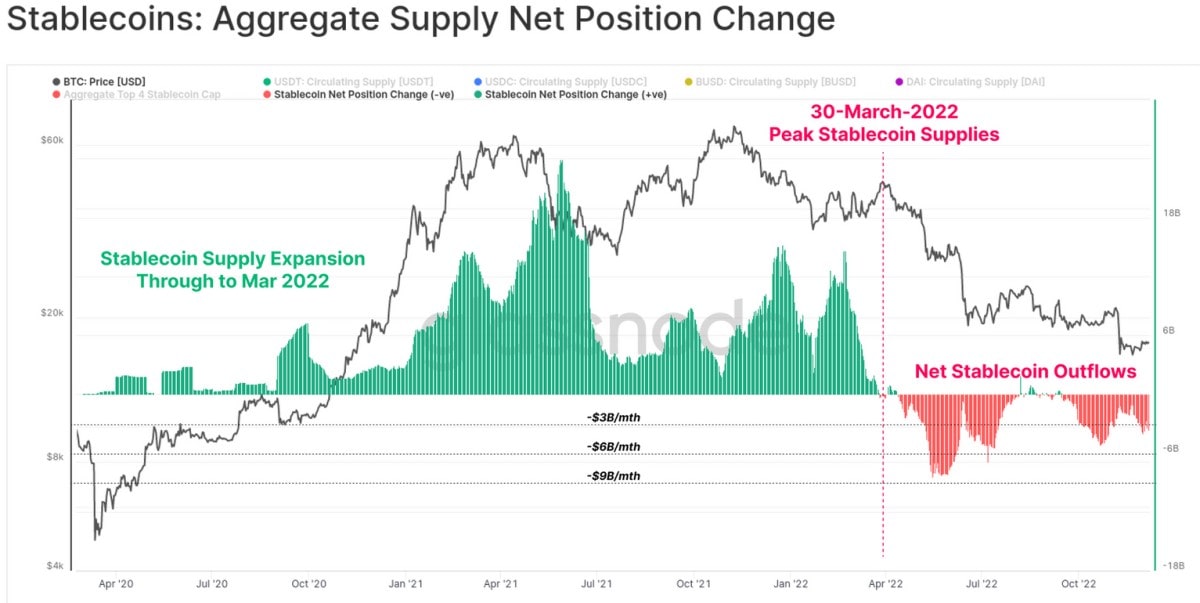 Interest in specific coins has also changed. Because Tether had long faced complaints about the quality of its reserves, the initial shocks led to a more active washout of funds from USDT in favour of USDC (Circle) and BUSD (Binance).
BUSD showed its best growth in 2022, increasing its market share from 10% to 16% by mid-November. However, an inside scoop from Reuters about an imminent criminal case against the company's management and a vague reserve report led to users actively fleeing from Binance coins. Over the past three days, BUSD's capitalisation has fallen by 16%, while BNB has dropped by 9%.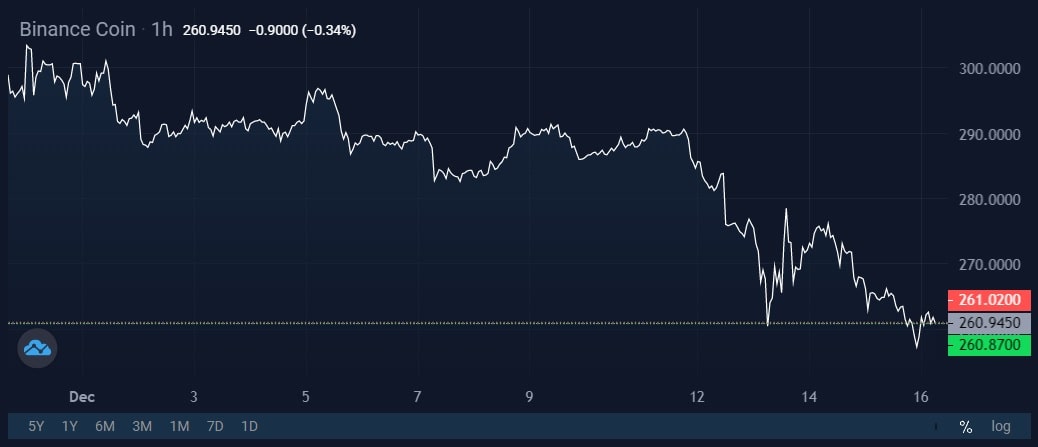 USDC is considered the most reliable stablecoin since its parent company is registered in the US and its reserves consist exclusively of fiat and Treasury bonds. USDC's capitalisation has risen after each shock, whether it was the crypto market crash after UST's collapse in May or FTX's bankruptcy in November.

USDC's growing popularity has even led to an undeclared war. In early September, Binance, the largest cryptocurrency exchange, revoked support for the stablecoin. All deposits in USDC were automatically converted to BUSD, resulting in USDC's capitalisation falling by $10 billion in two months and BUSD's rising by $4 billion (as of mid-November).
If we look at investor preferences for more policy- and restriction-free decentralised platforms, USDC surpasses even USDT, coming in with a 43% share ($38 billion in staked funds). Statistics are given for the Ethereum blockchain, where $13.7 billion is staked in BUSD. On BUSD's network, BSC, the stablecoin has only $4.8 billion staked, which doesn't change the big picture.

Binance is facing an all-time high outflow of funds, and attention from the US Justice Department is forming dark clouds over it. Law enforcement agencies have old claims against Tether over the quality of its reserves. In late September, a New York federal judge asked for several years of detailed financial records, including cryptocurrency payments to third parties. 
USDC already dominates betting pools and is preferred for large transfers. Further tightening in the cryptocurrency market, including growing financial regulation, will likely result in the stablecoin taking the top spot in the overall rankings.
StormGain Analytics Team
(a cryptocurrency trading, exchange and storage platform)
Tags
Exchange BTC

Try our Bitcoin Cloud Miner and get additional crypto rewards based on your trading volume. It's immediately available upon registration.

Try our Bitcoin Cloud Miner and get additional crypto rewards based on your trading volume. It's immediately available upon registration.