Stress test for Binance: a criminal case and record outflow of funds

After media reports of a potential criminal case against Binance and the release of an obscure reserve report from the crypto exchange itself, customers have rushed to the exits. Changpeng Zhao, also known as CZ, has called these events a provocation and a reason for the company to continue growing.
The bankruptcy of FTX, the crypto exchange with the third highest traffic, raised the degree of anxiety in the crypto market. Users have stepped up their withdrawal of coins from platforms to cold wallets. In late November, the outflow rate reached a record high of 178,000 BTC per month, while the total balance of centralised crypto exchanges (CEX) dropped to levels last seen in December 2017.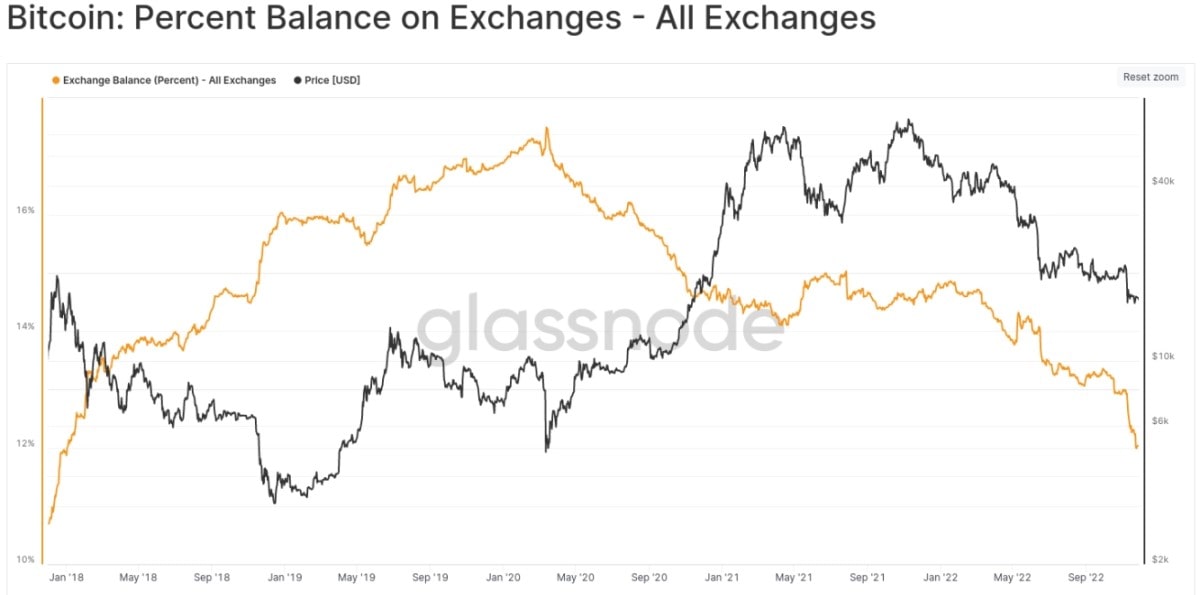 CZ tried to turn the tide by calling on market participants to disclose their financials and provide a detailed statement of reserves. But Binance's own approach was superficial, which only increased criticism and fear from clients. The 'audit' contains only three indicators and doesn't disclose the actual state of affairs at all (see more in our article).

An article by Reuters on 12 December about the US Justice Department preparing a criminal case against Binance and CZ only added fuel to the fire. According to the news agency, an investigation has been underway since 2018, and the Justice Department is close to filing formal charges. At the heart of the case is the laundering of over $10 billion received illegally.
The Reuters article and mediocre 'audit' sparked panic among customers. According to the Nansen analyst agency, net outflows exceeded $3.6 billion between 7 and 13 December. The net daily outflows for Bitcoin reached $500 million. On the Ethereum network, this figure amounted to $1 billion between 12 and 13 December, while a significant net inflow of ERC-20 tokens has continued over a span of five months.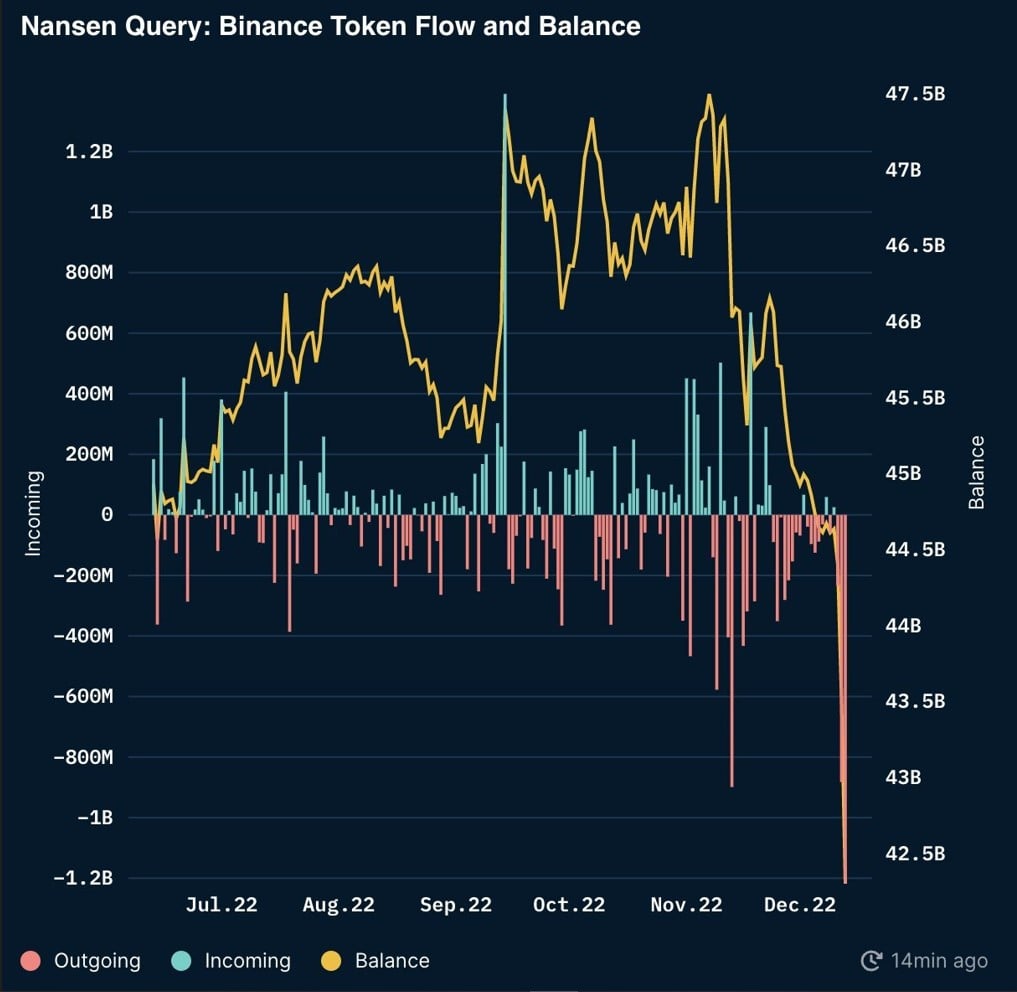 Retail customers are the only ones withdrawing funds; CZ partners and associates are, too. According to Lookonchain, Justin Sun (Tron) withdrew $33 million in BUSD and $15 million in USDT over the course of nine hours. Market maker JumpTrading withdrew $146 million over a week.
The outflow of funds has already resulted in less liquidity. In particular, Binance suspended USDC withdrawals yesterday pending the opening of a bank in New York, offering customers to use alternative stablecoins.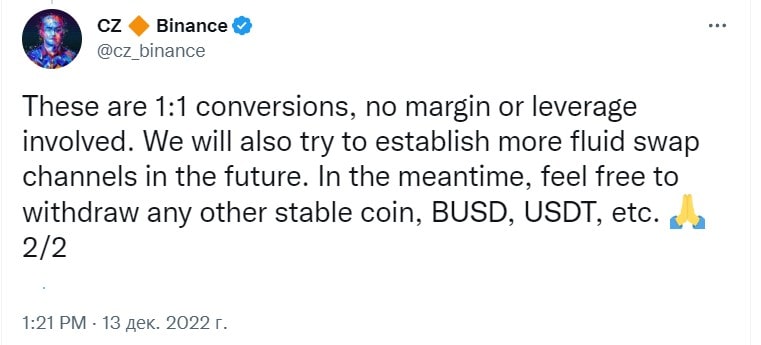 The drop in trust hit the BNB token, too, which lost 5% in two days.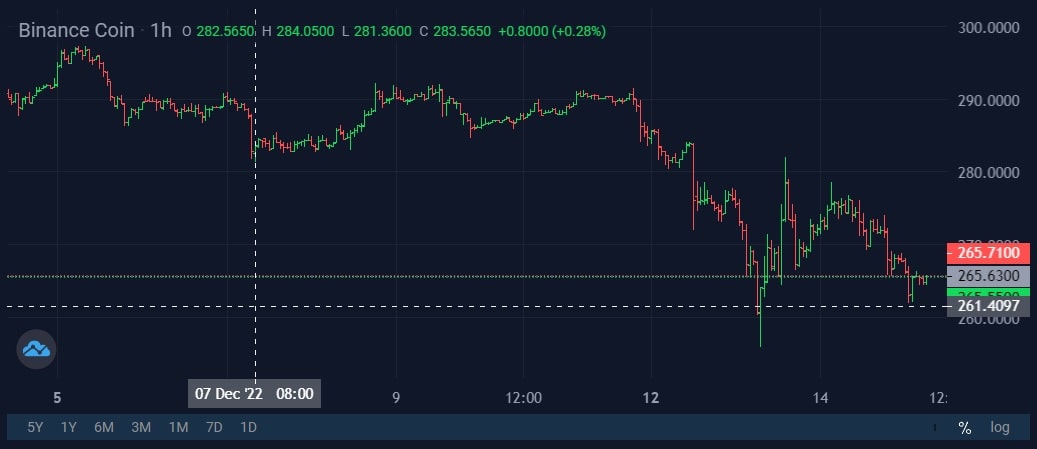 CZ is trying to calm the community by calling events a reason for future growth and further proof of the company's solvency. He also suggests conducting a sort of stress test (with the mass withdrawal of funds) on all CEXs on a rotating basis.
StormGain Analytics Team
(a cryptocurrency trading, exchange and storage platform)
Tags
Exchange BTC

Try our Bitcoin Cloud Miner and get additional crypto rewards based on your trading volume. It's immediately available upon registration.

Try our Bitcoin Cloud Miner and get additional crypto rewards based on your trading volume. It's immediately available upon registration.