Three reasons Bitcoin's price is rising

While old-school investors, including Warren Buffett and Charlie Munger, are fighting windmills, Bitcoin is testing a six-month high. And there are three reasons for that.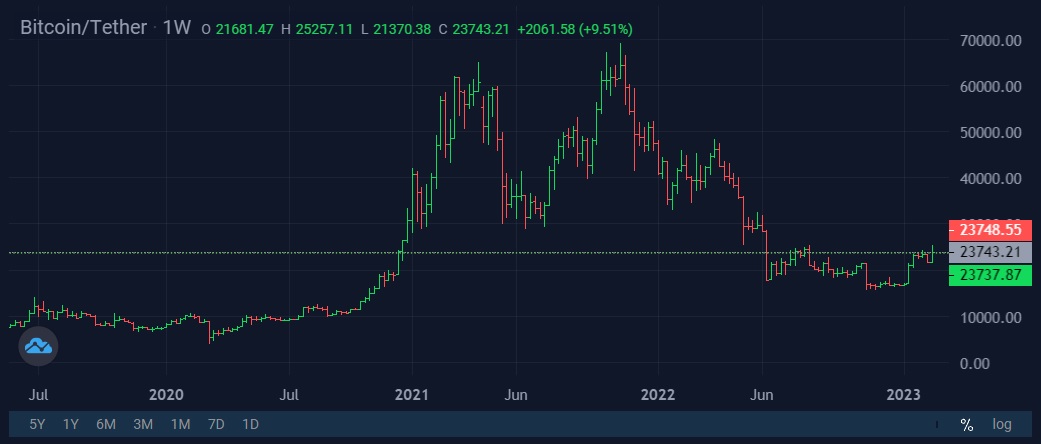 Ordinals
A tiny revolution in the crypto industry is still going unnoticed. Launched in late January, the Ordinals protocol allows digital objects to be transferred on the Bitcoin network. Before that, the leading cryptocurrency's scope of application had focused solely on financial transactions. Now, with the ability to number satoshis sequentially, users can share any digital object, be it audio, video or images.
Despite some restrictions, high costs and the absence (so far) of exchange platforms, the number of Ordinals has surpassed 100,000. CryptoPunks has already registered a sale worth 9.5 BTC (~$233,000).
The explosive interest in Ordinals has increased online activity, updating the record for the number of non-zero wallets to 44 million and higher commissions. Miners made $876,000 in extra income in less than a month.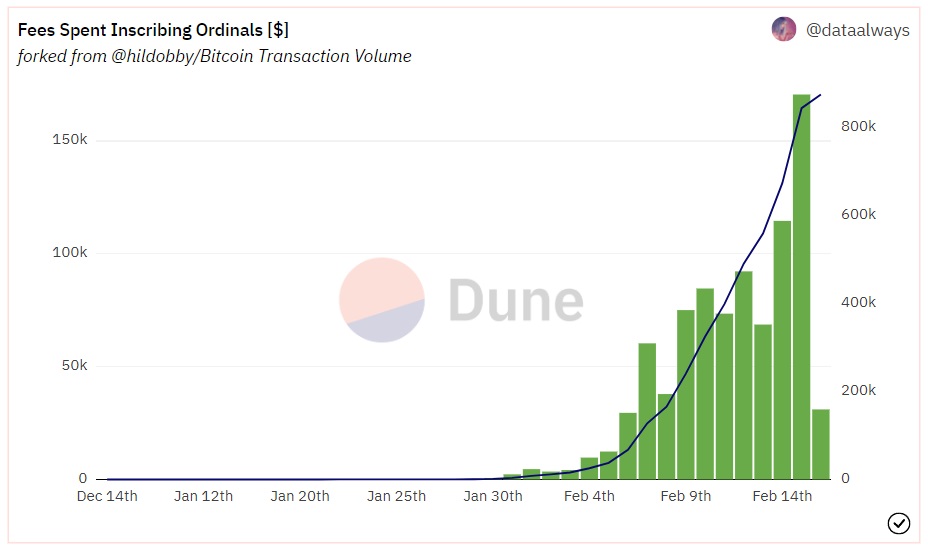 Crypto regulation
In 2021, Bitcoin was heavily criticised for not being environmentally friendly, which led to the belief that PoS-based coins had a bright future. In 2023, the SEC and NYFDS ruined the party. PoS coins are under threat of being declared securities, and cryptocurrency-affiliated companies are forced to refuse the partnership. For example, Kraken agreed in a pre-trial settlement to stop providing staking services and pay a $30 million fine. For its part, Paxos will stop minting stablecoin for Binance from 21 February. 
US regulators treat PoS coins as toxic assets because of the passive income from staking (profit expectations). Bitcoin, whose fate is still tied to miners' work, remains the favoured option. The network's hashrate continues to set records.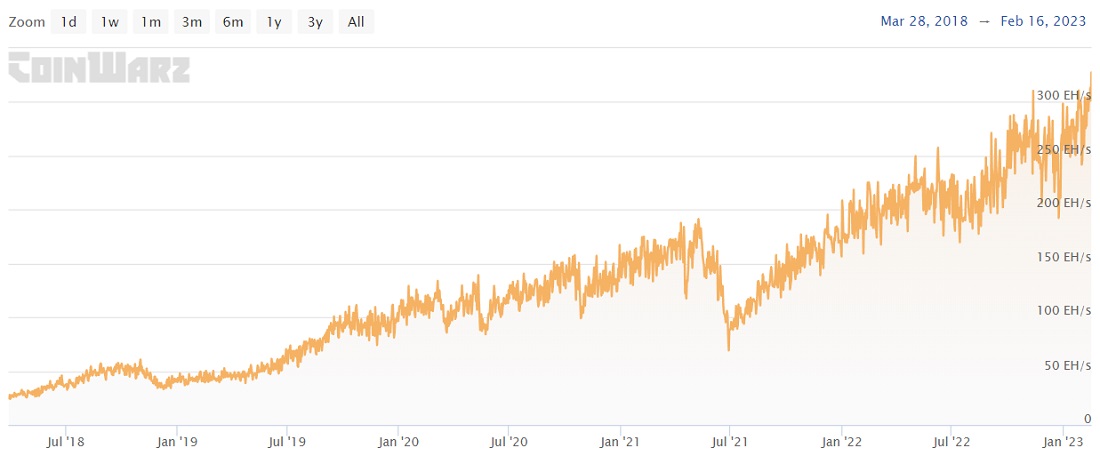 Oversold
In 2022, Bitcoin was oversold due to the bankruptcy of a number of crypto projects, and the average cost of mining fell below the market price. Most mining companies were forced to get rid of their reserves to keep their business afloat. 
Bitcoin spent the second half of the year below its realised price, while Glassnode calculates its fair value (realised price including holdings) at $33,000.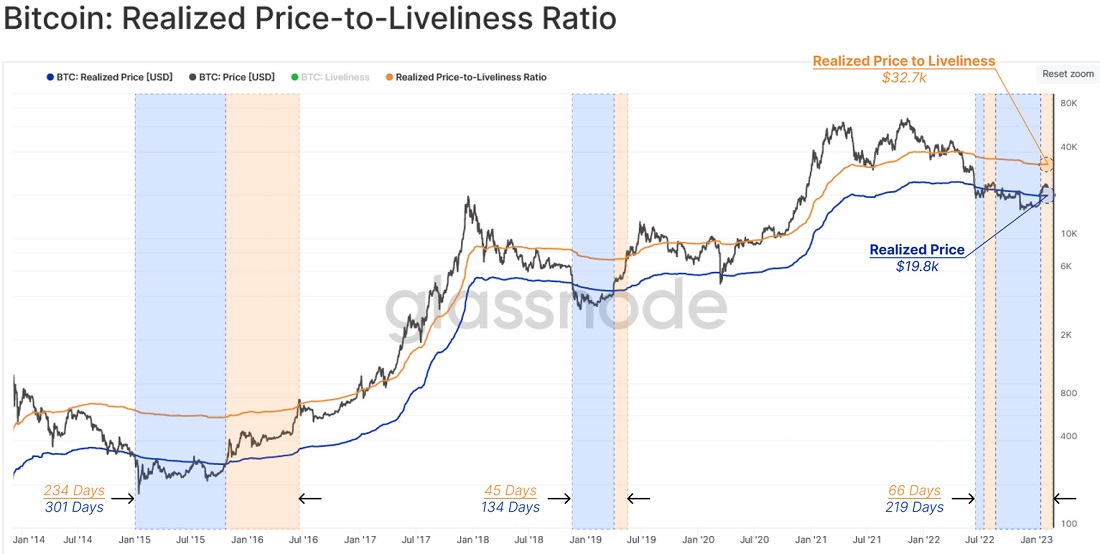 In an op-ed in The Wall Street Journal entitled "Why America Should Ban Crypto", Charlie Munger referred to China's experience and called everyone who disagrees with his opinion idiots in an interview with CNBC on Wednesday. What the 99-year-old investor is missing is that Bitcoin isn't banned in China because its decentralised nature makes it invulnerable to repressive measures. A ban on cryptocurrencies similar to China's would only trigger capital outflows that US regulators are unlikely to allow.

StormGain Analytical Group 
(platform for trading, exchanging and storing cryptocurrency)
Tags
Exchange BTC

Try our Bitcoin Cloud Miner and get additional crypto rewards based on your trading volume. It's immediately available upon registration.

Try our Bitcoin Cloud Miner and get additional crypto rewards based on your trading volume. It's immediately available upon registration.