What Can You Buy With Bitcoin in 2023?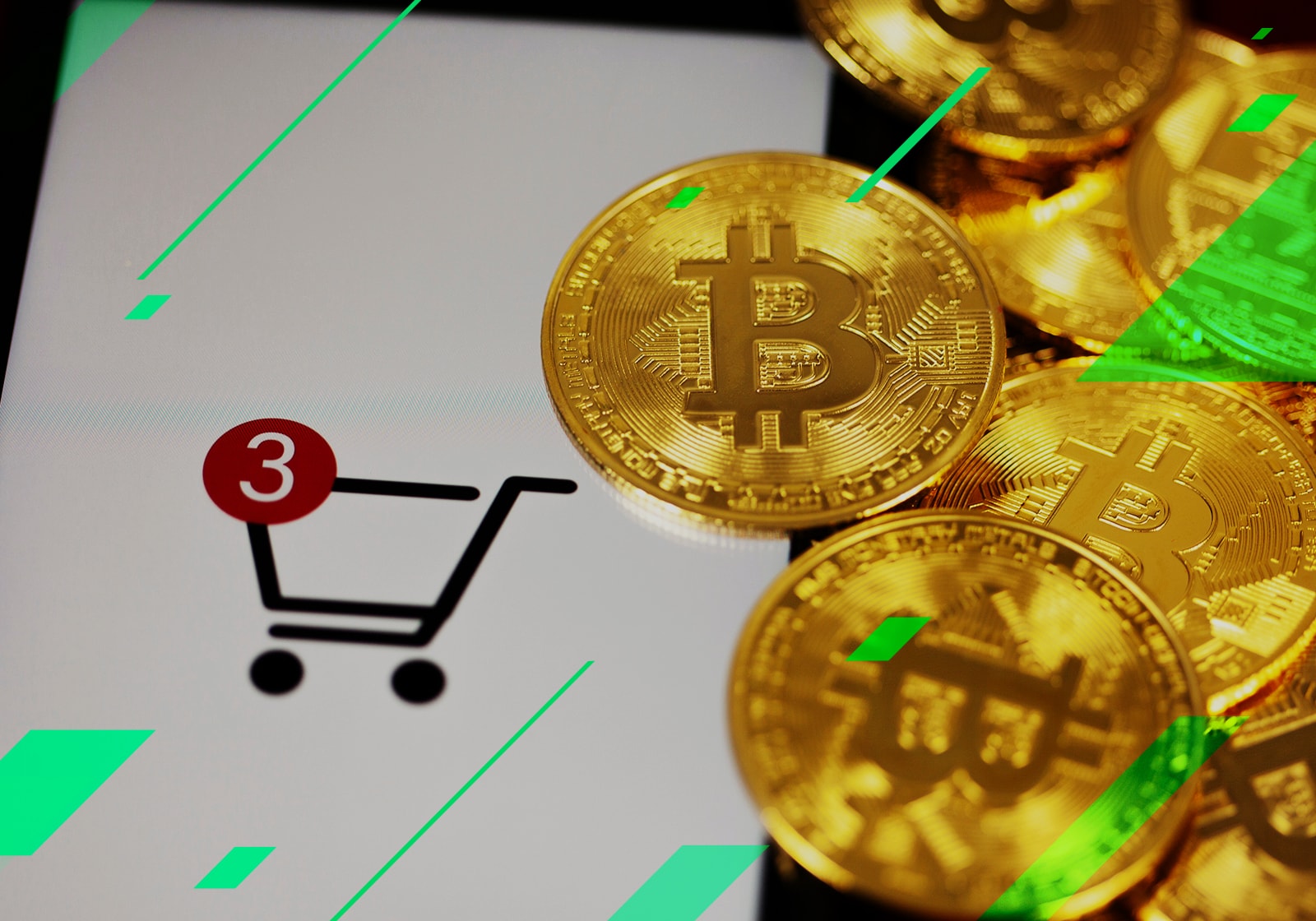 The growing interest in Bitcoin all around the world shows that the cryptocurrency is used widely in everyday life. A true sign of its increasing acceptance is that it comes as no surprise today that consumer goods can be purchased with Bitcoin. If you're wondering, "What can I buy with Bitcoin in the USA or UK?" and "Are there websites that accept crypto as payment?", the answer is you can buy almost anything!
What to buy with Bitcoin
What can you buy using cryptocurrency? A lot of exciting things can be bought with Bitcoin, such as a trip to space, cars or real estate, and even citizenship. In 2020, we can say with confidence that Bitcoin is definitely a major currency and payment system.
Countries develop their legislation and approve laws related to cryptocurrency. Japan is one of the first countries to recognise Bitcoin as an official means of payment, continuously expanding the range of things you can buy with Bitcoin. Moreover, most countries already have a court precedent that implicitly considers Bitcoin to be a means of payment. If you don't already have Bitcoin, here's the easiest way to buy Bitcoin with a credit card. It's also important to store Bitcoin safely; a cold storage wallet for cryptocurrency is the most reliable way to keep your BTC secure.
As the adoption of Bitcoin and cryptocurrencies increases, the range of products that can be purchased with BTC is continuing to grow. For one, the crypto coin's exchange rate is growing exponentially. If 10,000 Bitcoins could only buy you two pizzas before, it would now be a tidy sum: roughly $100 million. You might be wondering, "What can I buy with Bitcoin?", "What can I buy with Bitcoin online?",
"What are people buying with Bitcoin?" or "Where is shopping with cryptocurrencyallowed?" Let's look at what purchases have been made in the past, what you can buy now and what you'll be able to buy with Bitcoin in the future.
Space travel
Ever thought of travelling to space? In the 21st century, space travel is no longer the sole domain of professional astronauts. This trip is, of course, pretty expensive, but we're talking about what we can buy with Bitcoin, right? Virgin Galactic, the famous company founded by Sir Richard Branson, lets you shop with crypto onlineto pay for a ticket to space. Branson foresaw that his company and Bitcoin would both represent the future, technology and innovation. He determined that most people who bought Bitcoin in the early days are tech-minded, which would make them the perfect future astronaut tourists.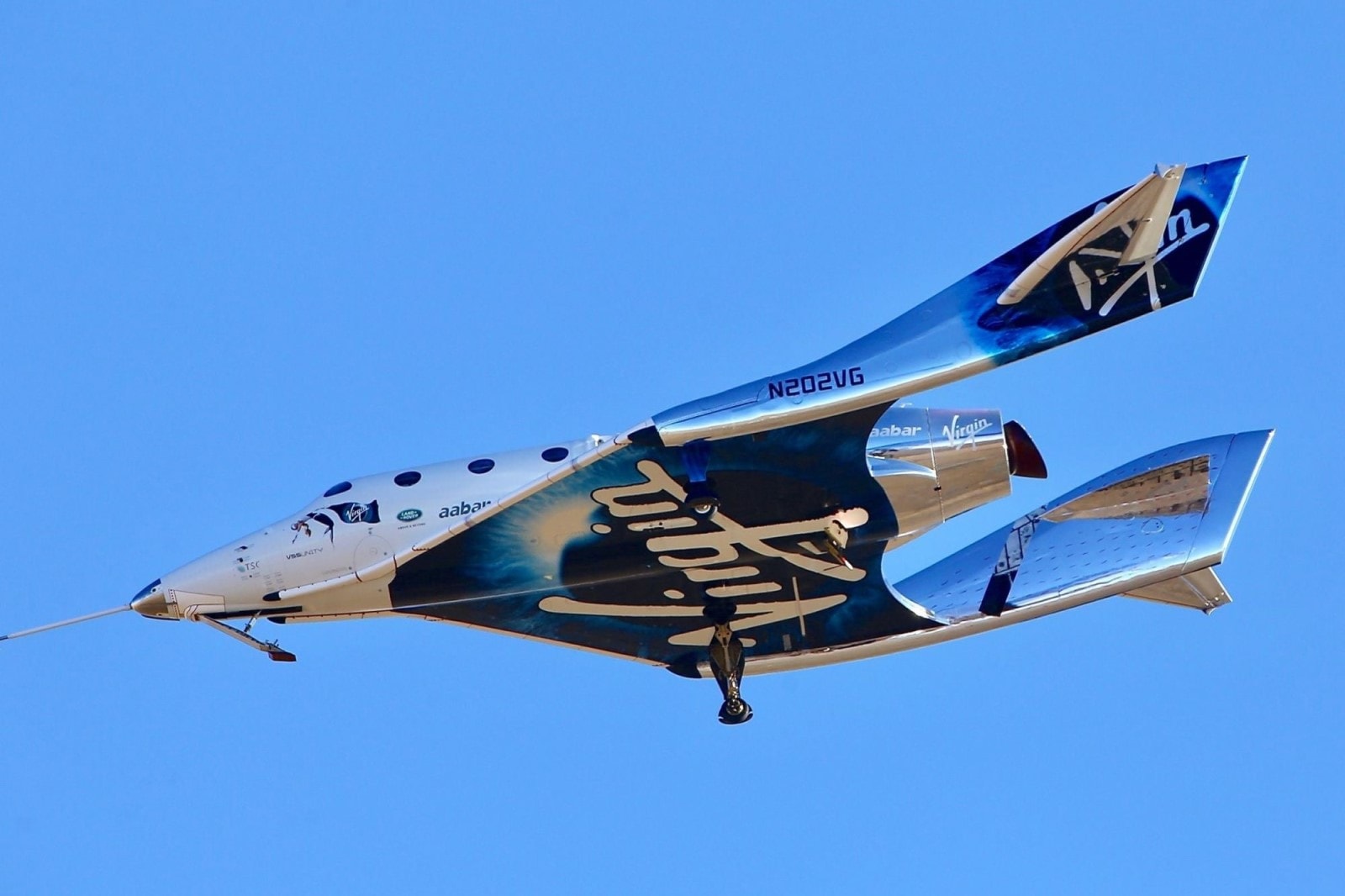 In an interview, Sir Richard stated that Bitcoin captured the attention of Virgin Galactic, whose customers can choose to pay with bitcoins. When this announcement was made, the company already had a female astronaut from Hawaii who had purchased her space travel ticket using BTC. Later, in January 2014, Gemini co-founder Tyler Winklevoss bought a ticket to space for $250,000 in Bitcoin. However, this may be considered a bad investment since, at today's prices, a ticket would be worth more than $4 million.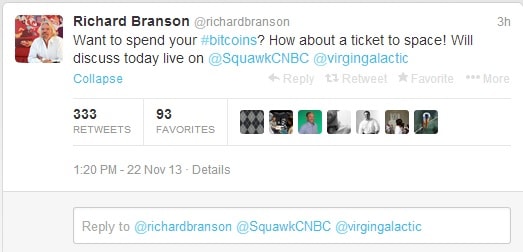 Cars
Cars are probably the most extensive class of luxury goods in terms of what you can buy with Bitcoin today, with many dedicated websites and dealers. Car dealers who accept BTC noticed a tendency between car sales for BTC and Bitcoin price fluctuations. Back in 2013, several people bought Teslas for Bitcoins. In Florida, a Tesla S was purchased for 910 BTC or $110,000 at the time. That would be worth almost $10 million today.
Some early cryptocurrency investors believe that buying a Lamborghini is the only decent way to spend Bitcoins. When asked, "What can you buy with Bitcoin?" back in 2017, "a Lamborghini" was the answer in 90% of cases. By late 2017, Peter Saddington had purchased a Lamborghini Huracan with Bitcoin. He was famous at the time for running a YouTube channel and Bitcoin forum. The Huracan cost him 45 bitcoins, roughly $200,000 at that time. Saddington said that the first time he heard about Bitcoin was in 2011. He bought those 45 Bitcoins for just $115, so his supercar actually cost him just over a hundred dollars.
A wide range of luxury cars is available for Bitcoin in 2020. For example, the Bugatti Veyron L'Or Blanc can be purchased for 737 Bitcoins (around $7.5 million). Although we covered the luxury segment here, there are a lot of affordable offers from businesses using cryptocurrency on the market. You just need to choose what to look for.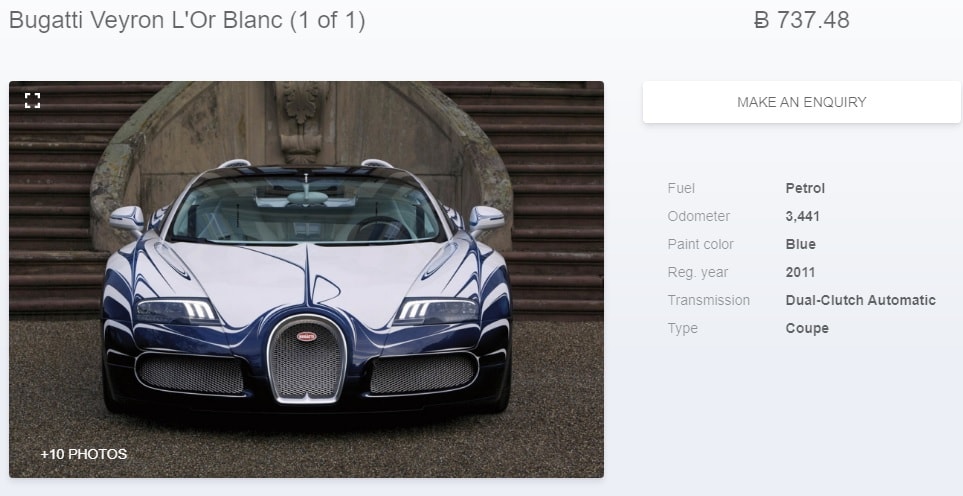 Real estate
In the last couple of years, buying property with Bitcoin has become more and more popular, with specialised websites selling real estate for BTC. There is a wide selection of properties on these websites. Buyers simply need to choose what to buy with Bitcoin, whether it's a penthouse in Cyprus for $2.2 million, a chalet in Switzerland for $6 million or a private island in Italy for $5 million. Regardless of where you want to buy property, you can always find a seller on sites allowing shopping with cryptocurrency. You can also pay with crypto to buy property in the United States, Japan, India, Thailand or Bali — virtually anywhere in the world.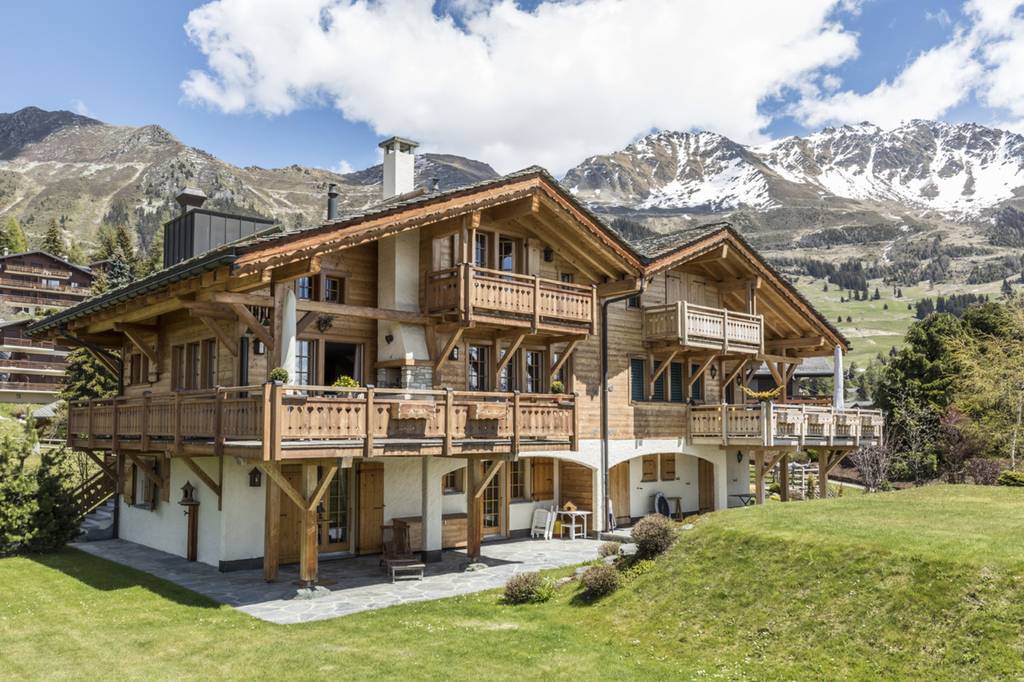 The first reports of the purchase of real estate with Bitcoin began to appear in 2014 when, in March of that year, an anonymous buyer bought a villa in Bali for 800 BTC ($500,000 at the time and $8 million by current standards). Another anonymous buyer purchased 1.5 acres on Lake Tahoe in California for 2739 bitcoins ($1.6 million then and more than $25 million now).
We call these transactions "Bitcoin purchases", although, in reality, Bitcoin was converted into fiat currency for the transaction.
The largest purchase of real estate purchased directly with Bitcoin was made in February 2018, when Bitcoin investor Michael Komaranski sold his mansion in Miami for 455 BTC. Back then, this amount was worth about $6 million, but at the time of writing this article, the same 455 BTC is worth just under $4.5 million.
Citizenship
Nowadays, even citizenship is among the answers to the questions "What do people buy with Bitcoin?" and "What can you buy using cryptocurrency?" Vanuatu and Antigua and Barbuda are among the first countries to offer citizenship for Bitcoin. Obtaining Vanuatu citizenship costs $180,000, about 19 BTC at the current market price. Antigua and Barbuda offer a slightly cheaper citizenship programme for $135,000, or roughly 14 BTC. It's important to mention that neither country accepts Bitcoin directly. Instead, they exchange BTC for dollars on paid and free crypto exchanges through an authorised agent who handles the deal.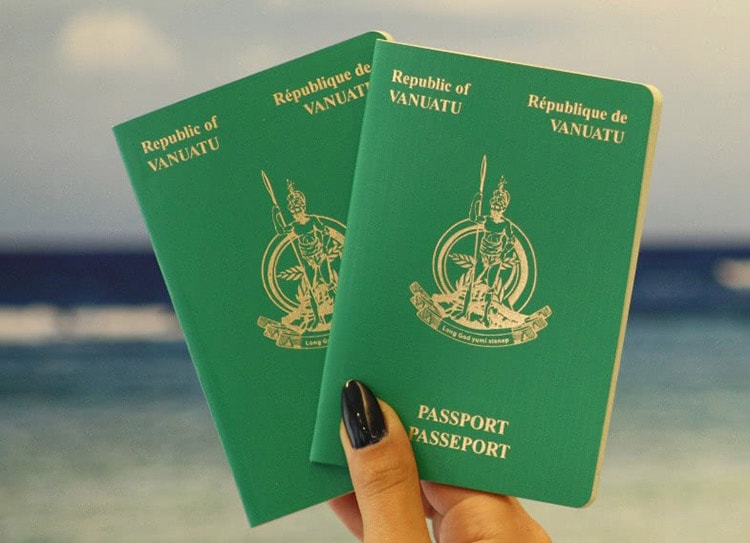 Conclusion 
In this article, we mostly looked at the luxury segment of what you can buy with Bitcoin, online and offline. The list of businesses using cryptocurrencyand products available to purchase with Bitcoin is far from complete. As we mentioned, you can buy almost anything with Bitcoin, from food and books to your own personal island and a trip to space. Happy shopping with your Bitcoin!
Tags
Exchange BTC

Try our Bitcoin Cloud Miner and get additional crypto rewards based on your trading volume. It's immediately available upon registration.

Try our Bitcoin Cloud Miner and get additional crypto rewards based on your trading volume. It's immediately available upon registration.
What can you buy with BTC?
Bitcoin's acceptance spans diverse industries, with car dealerships like Tesla and technology giants, including Microsoft, embracing cryptocurrency payments. The number of things you can buy with Bitcoin is expanding. The number of websites that accept crypto as payment is growing as well. Luxury goods makers like BitDials for high-end watches and news media outlets like the Chicago Sun-Times and Time Inc. also facilitate transactions with Bitcoin. While some major players like Amazon and eBay remain hesitant, there is a notable shift in the insurance sector, with companies like Swiss insurer AXA now accepting Bitcoin for various insurance products.
Is it true that Bitcoin is used on the black market?
Bitcoin is widely used on the black market, especially on the dark web, where people often buy illegal items like weapons and drugs. However, there is limited information about the connection between Bitcoin, the dark web, and terrorist activities. In April 2017, for example, approximately 27 million participants in the Bitcoin market engaged in illegal activities, conducting around 37 million transactions worth about $76 billion.
Will Bitcoin replace real money?
It is unlikely cryptocurrency will replace traditional banks in the foreseeable future. For Bitcoin to become a worldwide reserve currency, it must conquer several obstacles. Volatility stands out as one of the major challenges. Bitcoin's value can experience significant fluctuations, rendering it a precarious investment.
Where can you pay with Bitcoins?
Several popular companies support shopping with cryptocurrency. Notable examples include Microsoft, Newegg, and AT&T, where you can buy gift cards with crypto or pay with cryptofor goods and services. Overstock, an e-commerce platform, has been an early adopter since 2014, allowing customers to shop with crypto online. Luxury goods retailers such as BitDials offer high-end watches and jewellery in exchange for Bitcoin.
Instrument
Rate
Change (24h)