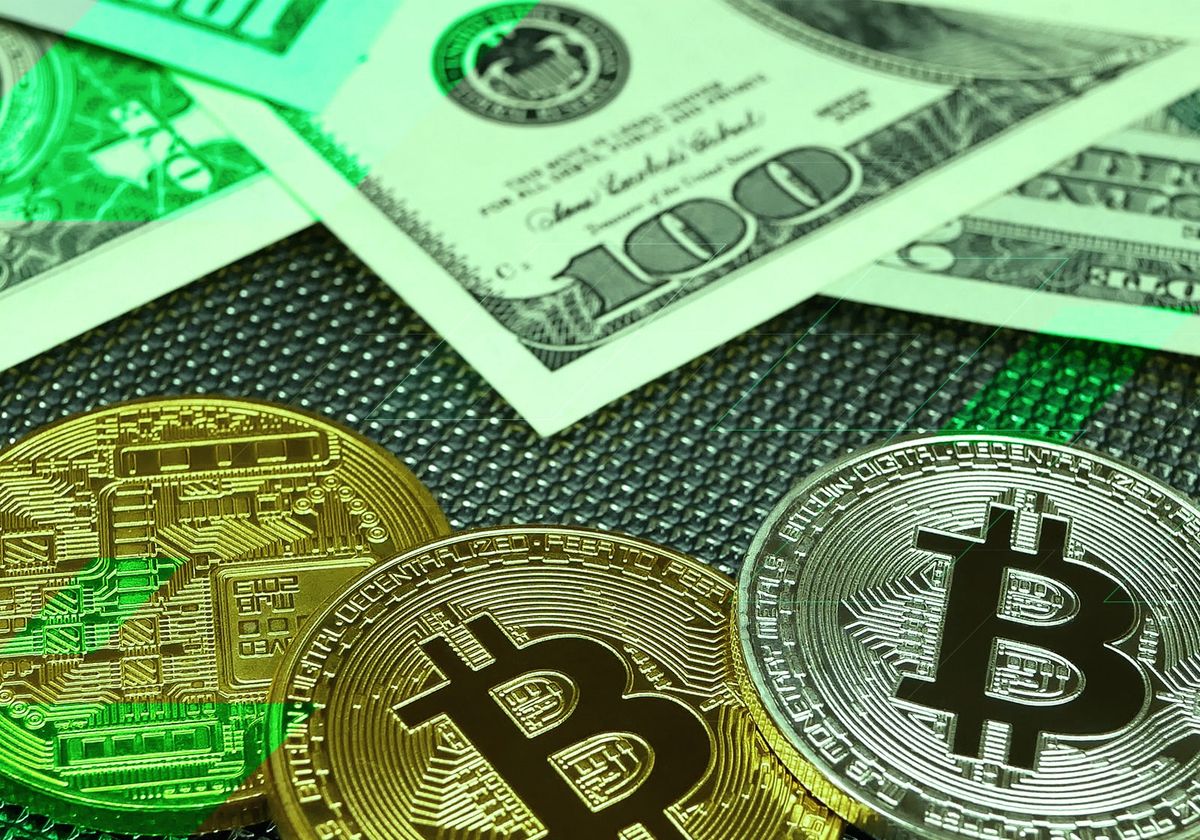 How to buy Bitcoin with cash: best ways
Almost every person in the whole world knows about Bitcoin today. It was the first cryptocurrency and the project that started the financial revolution. BTC is listed on 90% of all exchanges and even officially recognized as a payment method in some countries (e.g. Japan).
More and more countries are thinking about the regulation of cryptocurrencies. They are creating many law projects for this. It is crucial that most laws claim Bitcoin as the main cryptocurrency and that the demand for Bitcoin thus raises every day.
People believe that cryptocurrencies can become an alternative to fiat. Although there are many digital assets, most people want to buy BTC first, simply because this cryptocurrency will likely be the first that is officially allowed in most countries.
We know how to buy Bitcoin online. The question is: how do you buy Bitcoin with cash?
Ways to buy Bitcoin with cash
Cryptocurrencies are fully digital asset, and up until a few years ago, it was impossible to buy them with cash. However, nothing is permanent except changes. The cryptocurrency community thus made some upgrades and developments whilst Bitcoin was being recognised by many countries. Today, we have a several ways to buy Bitcoin with cash.
Crypto exchanges
When speaking about exchanges, many people think about platforms such as Kraken, Huobi and StormGain. All of them provide good opportunities for buying cryptocurrency. The most important thing, however, is that they are reputable. StormGain, Huobi and Kraken have never been hacked.
We will be using one of the oldest exchanges, LocalBitcoins, to explain the process of buying BTC.
This exchange has offered the purchase of cryptocurrencies since 2012. At the very beginning, it was the only one to offer the possibility of buying Bitcoin via USD, but today, you can purchase different cryptocurrencies using many different fiat currencies, from USD to RUB:
Create and verify account.
Go to 'Trades' or just fill in the form on the home page.
Find a seller in your city, who wants to get cash for BTC.
Contact him through his order.
Get his payment information and deposit cash in his account.
Send a receipt.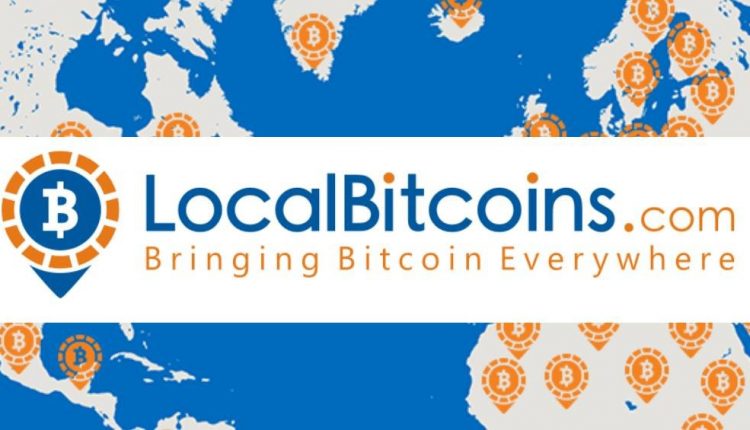 Moreover, you can place an order for BTC and point out that you can pay only with cash. Sometimes, people can find sellers on a nearby street, so they can make a deal on the spot.
However, you won't get full privacy in some countries. For example, the FSA of Finland controls all the BTC trades in country, so it's quite difficult to buy BTC there.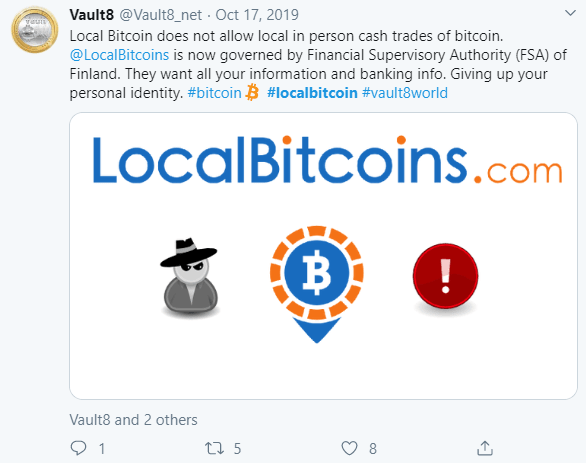 Important! Contact sellers who have a positive trading history. This provides a guarantee that you won't be a victim of fraud.
There is another exchange called Wall of Coins. This exchange is concentrated on Bitcoin and depositing cash is its most popular method of payment . There are more than 100,000 deposit locations for Wall of Coins around the world. Here, you can get BTC within 20 minutes of depositing, because they are sent from Wall of Coins' reserves.
This way is very simple and only requires your phone number. That being said, Wall of Coins is only active in 22 countries.
The third exchange that provides the possibility of buying Bitcoin with cash is Bitquick. It has the same structure as LocalBitcoins. You can buy BTC with this service within 2 hours. The main disadvantage is that Bitquick only works in the US. You therefore won't be able to buy cryptocurrency if you live in another country or, for example, go on a trip.
Pros and cons
This method is very simple and you can buy Bitcoin without even needing to divulge your personal information (but some sellers may request it). There's also a chance for you to find a seller in your own town, meaning you can meet with them.
However, there are many conmen on such services. Additionally, Bitcoin is a very expensive cryptocurrency, so it's hard to buy a lot of coins with cash. If you pay with cash without meeting, but via an exchange service, you will have to pay huge fees. They are even higher than regular cryptocurrency exchanges.
Cryptocurrency wallets
As cryptocurrency is just gaining popularity, there aren't many opportunities to buy Bitcoin with cash through cryptocurrency wallets. Bitcoin Core, Green Address, Blockchain Wallet, Exodus, Jaxx or other reputable wallets do not provide such a possibility.
Nonetheless, there is currently one program that allows the purchase of BTC with cash. This is the Mycelium wallet. There is an option, called 'Mycelium Local Trader', which tracks all the users of the program. You can activate it and try to find some sellers in your area.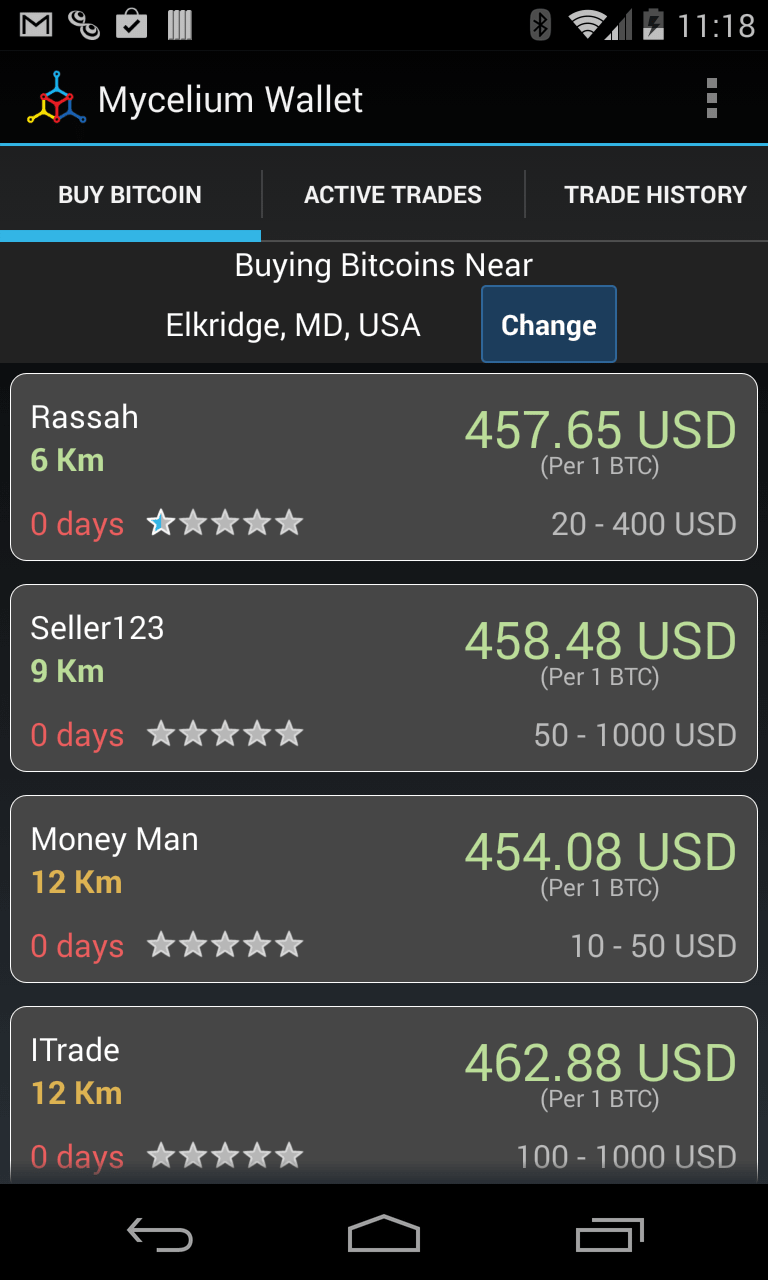 There is a high probability that you will find many traders in big cities like New York, London or Milano. On the other hand, it's almost impossible to find sellers in small towns.
Here is a step-by-step guide:
Download the Mycelium wallet.
Open 'Local Trader'.
Allow the application to track your location.
Choose the seller.
As in the previous method, you have to check the comments about every trader if you don't want to meet a con man.
Pros and cons
This application allows you to find a seller very quick in your city or a chosen area. However, Mycelium is not a very popular wallet, so there are not many sellers on it. Moreover, there have been many reports of frauds and robberies. You have to be very careful when meeting a seller from 'My Local Trader'.
Exchange services
You may be amazed to find out that there are many online exchanges with good rates and possibilities. Cryptocurrency enthusiasts have created dozens of services to make the usage of Bitcoin and altcoins easier. You might want to take a look  at platforms such as:
SmartPays;
BitCash;
TransCoin;
WealthPay;
Buy-Bitcoins.
More services are available on BestChange. Most of them have positive feedback, so you can be sure that you will get the correct amount of BTC for your cash. How do you buy crypto with such services?
Go to one of the exchanges and fill in the form.
Follow the instructions and create an order.
Wait for a courier or pay the cash in an ATM.
The latter depends on the service you choose. Some exchanges have their own couriers in big cities. They go to your address, take cash and send Bitcoins at the personal meeting. After a deal, you have to sign a cheque. It is similar to receiving a package in the post.
Pros and cons
All the services listed in BestChange are verified and reliable. That is why you can choose any of them, it's just a matter of preference. That being said, you do have to wait to check the order and the confirmation of the deal. So, if you're not a patient person, this method probably isn't suitable for you.
Personal contacts
Do you have friends? Of course you do. Do anyone of them store any bitcoins? If yes, ask them to sell you some. It is the best way to buy Bitcoin in cash.
If your friends don't recognize BTC, you can visit different Bitcoin conferences and establish relationships with delegates. Firstly, this will give you more friends in the 'cryptocurrency world'. Secondly, you will always have a trusted person that can sell some BTC for cash.
Pros and cons
Your friend will not cheat you and you will thus be able to make a deal very fast. There aren't any fees between friends. Nonetheless, you have to find friends who work with Bitcoin. If you have such people around you, there aren't any disadvantages to this method.
ATM
If you live somewhere in Germany, the US or Japan, you have no doubt seen this type of 'apparatus' on the street.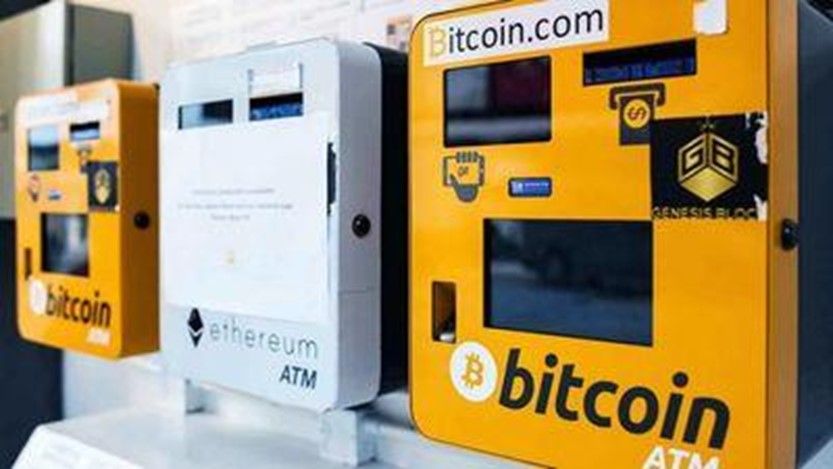 This means you're lucky. It work the same way as when depositing funds in your bank account or on your debit card. Just go to the ATM, enter the necessary information and deposit cash.
If you don't know whether there are any Bitcoin ATMs in your town, you can check this via Coinatmradar. This service collects information on all cryptocurrency ATMs, so there is a good chance you can find an ATM nearby and check its reserves online.
Pros and cons
There are many advantages of such a method. For example, this is a fully reliable way to buy Bitcoin with cash. Moreover, you can buy any amount of BTC. The only disadvantage is the high fee for such an operation.
You also have to physically go (or drive) to the ATM, but we don't consider this fact to be a disadvantage.
The fastest way to buy Bitcoin with cash
So, we have mentioned 5 different ways to buy Bitcoin with cash. That's quite an achievement today, considering cryptocurrencies weren't even officially recognized as a payment method two years ago. Back then, there was only two ways – to buy BTC from friends or through LocalBitcoins.
The fastest way depends on what opportunities you have. For example, if you have trusted friends with BTC, this method will be the best. You only have to wait for the confirmation of the transaction in the Bitcoin network. If you don't have friends with BTC, using the ATM will be the fastest way.
The cheapest way
Again, buying BTC with cash via personal contacts will be the cheapest way because you don't have to pay any fees. Moreover, your friend will not give you a lower exchange rate.
However, there is nothing permanent about buying Bitcoin in such a way. So, the second method is using the Mycelium Local Trader. You can find a seller in your area and buy BTC on favourable terms. Just be careful while choosing the seller.
The most reliable way
You might have guessed that the most reliable way to buy BTC with cash is using personal contacts. As mentioned before, they will never cheat you. They will send cryptocurrency after getting cash. Moreover, they will not steal your personal data or payment information.
That's why it's worth finding some personal contacts in conferences and other meetings with cryptocurrency enthusiasts. This will provide you with the best option when buying BTC with cash on the most favourable terms, anytime, anywhere.
Welcome to StormGain — crypto trading platform!
Trade with 200× multiplier.