How to sell Ripple (XRP) for cash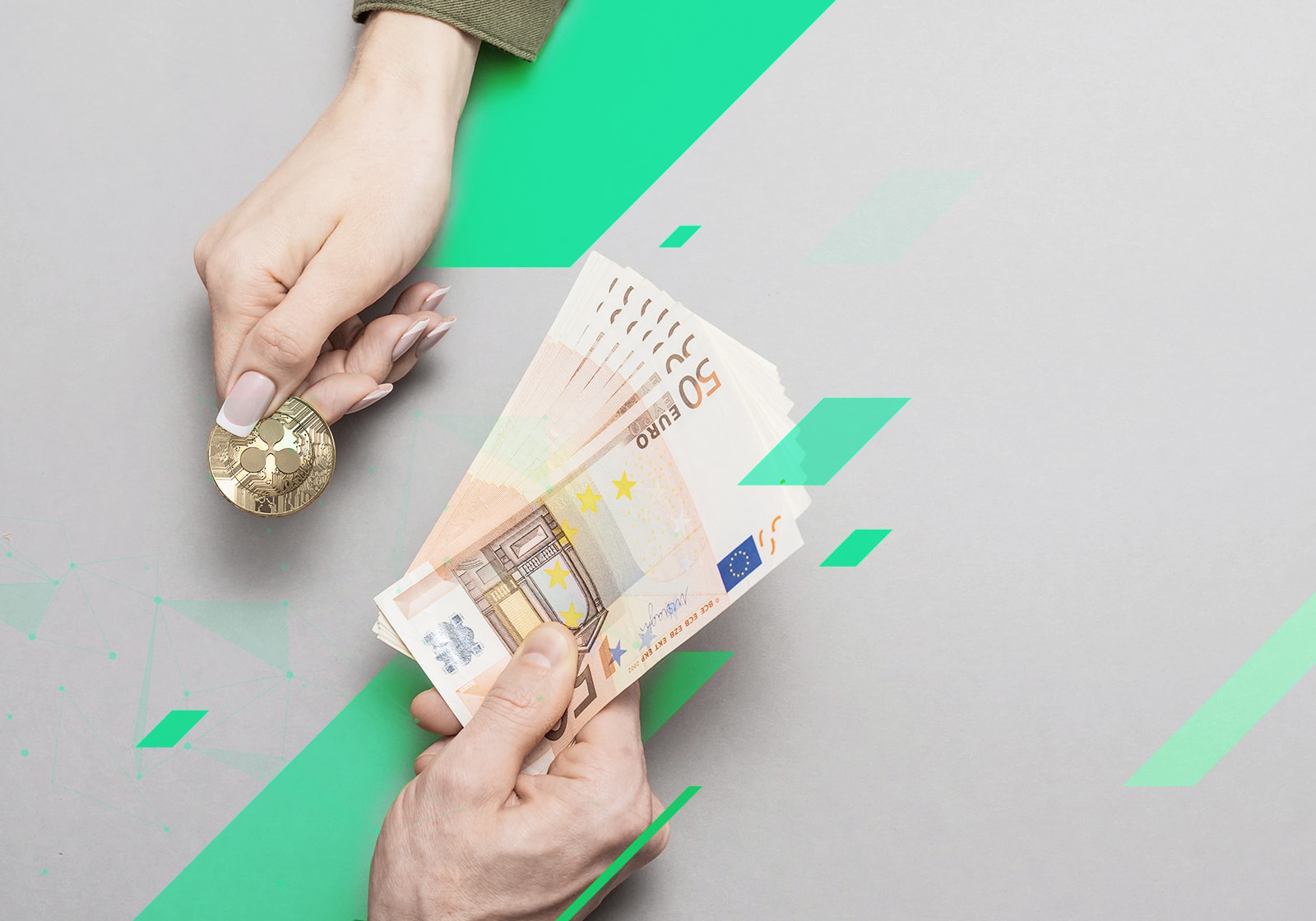 Sooner or later, all cryptocurrency users face the issue of exchanging their crypto assets for more traditional fiat money. In the following article, we'll take a detailed look at the problem in the context of the popular currency Ripple (XRP). In other words, we'll dive into the question of how to sell Ripple for cash.
XRP is a native cryptocurrency of the Ripple platform that was launched by the US company OpenCoin in 2012 (the company was renamed Ripple Labs in 2013) and designed for use by banks. Throughout its existence, this cryptocurrency has gained considerable popularity, now ranking fourth by market cap among cryptocurrencies. It trails only Bitcoin, Ethereum and the USD Tether stablecoin.
| | |
| --- | --- |
| Name | Ripple |
| Ticker | XRP |
| Price (as of 04/06/2020) | $0.205472 |
| Market cap (as of 04/06/2020) | $9,063,961,678 |
| Circulating supply | 44,112,853,111 XRP |
| Consensus algorithm | Ripple protocol consensus algorithm |
| Transactions per second | 1500 |
Ways to sell Ripple for cash
There are several ways to cash out Ripple:
Cryptocurrency trading platforms
Online exchanges
Direct selling
Cryptocurrency trading platforms (or crypto exchanges) are special services where users can trade various cryptocurrencies. There are plenty of crypto exchanges that support XRP, such as StormGain, Bitstamp, Bitfinex, Kraken and many others. After choosing an exchange, you need to register and verify your account. The next step is to deposit the amount of XRP you want to sell into the account's wallet. After that, you can sell XRP for fiat currency and withdraw it.
Online exchanges are services that directly buy currencies from users. There are many of them. Probably the best way to find one is by using a special monitoring service, like www.bestchange.com. To sell Ripple for cash via exchanger, you need to find one that suits your needs. Make sure it has enough of the currency in its reserve, submit a request for the desired amount and follow the platform's instructions.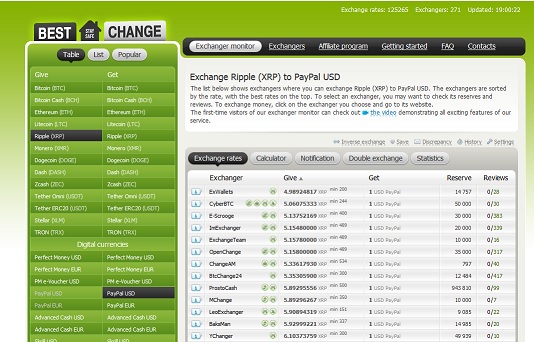 When selling directly, you trade with another person without any intermediary. With direct sales, you have to find a buyer yourself, discuss the terms and conditions of the trade and execute the transaction.
When choosing a selling method, the user should pay attention to the following important factors:
Exchange rate and commission. Is the exchange rate competitive? How much is the exchange fee and withdrawal fee?
Transaction limits. Are there any limits on the amount of XRP you can sell and/or on the amount of fiat money you can withdraw?
Withdrawal methods. Which withdrawal methods does the service support?
Service security. Is the exchange method secure?
Ease of use. How user-friendly is the service?
Time of exchange procedure. How long does it take to make a transaction, including the time it takes to register an account, verify it, etc.)?
Advantages and disadvantages of each method
Each of the methods listed above has its pros and cons.
Crypto exchanges
| | |
| --- | --- |
| Advantages | Disadvantages |
| Selling at the current market rate | There are fees both for exchanging and withdrawal. |
| Good selection of fiat currencies and withdrawal methods | The exchange's interface can be complicated for a beginner. |
| High level of security (if you choose a reliable exchange) | Registration and verification can be a long, complicated process on many platforms. |
| You only have to register and verify the account once. |   |
Online exchange services
| | |
| --- | --- |
| Advantages | Disadvantages |
| Simple and user-friendly interface | All too often, the exchange rate tends to be less advantageous than the market rate. |
| Good selection of fiat currencies and withdrawal methods | The service's reserve may not have enough of the desired currency. |
| Easy and quick registration |   |
Direct selling
| | |
| --- | --- |
| Advantages | Disadvantages |
| No commissions | Low level of security, exposure to the risk of fraud |
| No need to register | It can be difficult to find a buyer. |
| You can negotiate the most convenient payment option. |   |
How to cash out Ripple in StormGain
One of the fastest and most reliable ways to sell Ripple for cash is StormGain's cryptocurrency trading platform. The registration process is very easy and quick. After completing it, you can immediately proceed to sell your Ripple or other supported cryptocurrencies.
Step-by-step guide
Create an account. You'll only need your email address and phone number.
Verify your phone number and email address.
Learn about withdrawal fees and limits.
Click the button in the top right corner of the web page to call a pop-up.  
Choose XRP and press the 'Deposit' button.
Transfer your XRP to your StormGain wallet (don't forget about the deposit tag).
Proceed to exchange (you can watch a video guide on how to use the exchange here) and trade your XRP for USDT.
Click the 'Withdrawal' button and select the desired transfer option.   
Fill in the details and confirm.
Benefits of StormGain
StormGain is an advanced and convenient platform for crypto traders and investors alike. Among its numerous benefits, the most prominent are its:
Very brief and simple registration
Free and secure wallet that supports 6 of the most popular cryptocurrencies
Option to deposit using a bank card
Interest rate programme
Low trading fees
Trading multiplier of up to 200x
Built-in trading signals
And much more...
If you're interested in cryptocurrencies and crypto trading, sign in and start making money!
Tags
Exchange BTC

Try our Bitcoin Cloud Miner and get additional crypto rewards based on your trading volume. It's immediately available upon registration.

Try our Bitcoin Cloud Miner and get additional crypto rewards based on your trading volume. It's immediately available upon registration.
Instrument
Rate
Change (24h)