IOStoken (IOST) Price Prediction 2023, 2025, 2030

If you seek information on IOST price prediction and want to evaluate the token's potential, we've created a comprehensive long-term price forecast to assist you in your endeavours. Our prediction is based on extensive technical analysis and the historical performance of the IOST token. Through this analysis, we aim to provide insight into the future potential of IOST over a longer time.
What is IOStoken (IOST)?
IOST is a decentralised blockchain platform that aims to provide the fastest blockchain infrastructure in the world while meeting the scalability and security needs of a decentralised economy. IOST utilises the latest Proof-of-Believability (PoB) consensus algorithm to achieve this goal.
According to the IOST founders, the Proof-of-Believability algorithm has several advantages over other algorithms like Proof-of-Work and Proof-of-Stake. Unlike the Proof-of-Work algorithm, PoB allows for high transaction speeds while maintaining network security. Additionally, it addresses scalability issues better than its counterparts.
IOST raised 35,000 ETH through a private token sale in December 2017, and its mainnet was launched in February 2019. Since then, the platform has developed multiple decentralised applications built on the IOST network.
IOST is the native token of the IOST blockchain network. Due to the practical applications of the IOST project, IOST holds promise for long-term growth. As one of the rapidly expanding Web3 projects, IOST is pursuing multiple initiatives. As we discovered from CoinMarketCap, IOST appears to be a strong contender based on its limited token supply and positive investor response.
IOST History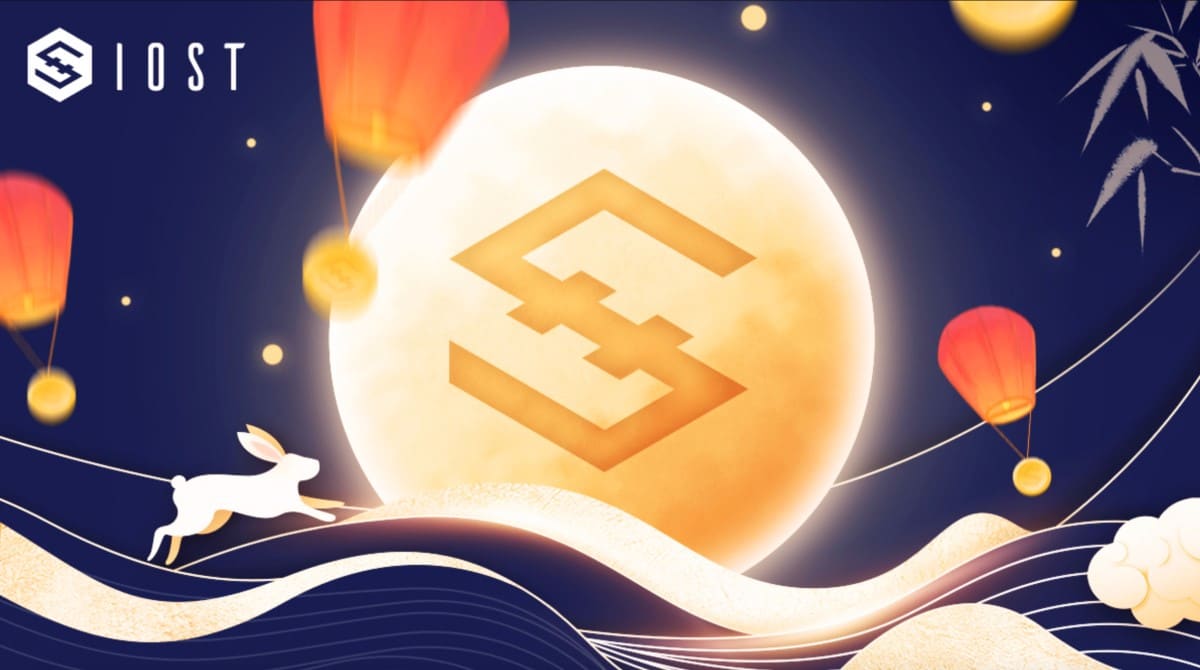 Let's begin our discussion of the IOStoken (IOST) price prediction with some historical facts. IOST was founded in January 2018 by Terrence Wang, Justin Li, Ray Xiao, Sa Wang, Jimmy Zhong and Kevin Tan. The project has garnered significant support from prominent investors, including Node Capital, Zen Fund, Nirvana Capital, Alpha Coin Fund, Huobi, Sequoia, LinkVC, Matrix Partners, INBlockchain, Metropolis VC and SEQUOIA.
IOST has partnered with leading corporations to advance its technology and performance capabilities. Notable partnerships include Latoken, Plair, Blockfolio, Covalent, ContentBox and Thesis. Recently, the company collaborated with MyContainer to provide its investors with an effortless staking experience. On 4 October 2021, IOST announced its membership in the Japan Blockchain Association. It has also partnered with the Play2Earn project, Zodium, to promote the growth of NFTs and blockchain games.
IOST is actively expanding its partnerships in all relevant areas to establish itself as a trailblazer in the smart contract industry. The IOST token serves as the platform's native currency and can be used to pay network fees.
IOStoken Features
Discussing the IOST main features is an integral part of this IOST forecast. 
IOST claims to have a transaction processing capacity of up to 100,000 transactions per second, making it well-suited for handling the high traffic volumes required for widespread blockchain adoption. The IOST blockchain can process transactions at an impressive rate of 0.5 seconds per block, which is significantly faster than Ethereum's 15 to 17 seconds per block, according to the IOST website.
Although the vision of Web3 and complete decentralisation has yet to be fully realised, IOST aims to position itself as the backbone of this future system by offering greater efficiency. The platform has secured several prominent partnerships and has emerged as a noteworthy cryptocurrency to watch.
To stay ahead in the rapidly evolving cryptocurrency industry, the IOST ecosystem has introduced several project developments, including initiatives in the NFT space.
IOStoken White Paper
The whitepaper introduces the Internet of Services (IOST) concept as a secure and innovative blockchain model that delivers horizontal scalability and high transaction throughput. This is achieved by leveraging a novel sharding architecture, a technique for partitioning databases, along with a unique consensus mechanism. With these features, the IOST system aims to facilitate up to 100,000 secure transactions per second.
According to the IOST white paper, the platform offers several unique features, including the following:
Efficient Distributed Sharding (EDS). This innovative sharding system enhances the platform's performance and scalability.
TransEpoch. This feature ensures transaction operability during epoch transitions, providing a smooth and seamless user experience.
Atomix. This inter-shard atomic commit protocol enhances cross-shard transactions' security and efficiency.
Proof of Believability. This next-generation consensus protocol uses the believable first approach to ensure the network's safety, liveness and fairness.
Microstate Blocks. This feature minimises bootstrapping costs and storage for validators, providing a more efficient and cost-effective system.
These features make IOST a promising player in the future of the blockchain industry and the broader cryptocurrency market.
IOST Benefits
Before working out the IOST price prediction, let's take a quick look at the token's benefits.
One of the primary challenges faced by blockchain technology is scalability. As the number of users on the platform increases, its processing capacity for transactions and other operations is significantly affected. To address this issue, IOST has implemented various advanced technologies, including distributed sharding, the Proof-of-Believability algorithm, and microstate block technology, to improve transaction processing speed (TPS). The platform aims to achieve true scalability in blockchain technology to meet the growing demands of various industries.
IOST is committed to making its blockchain more efficient, faster, and leaner regarding storage capacity, processing power, and configurations. The platform employs technologies like Micro State Blocks and faster implementation of the Byzantine Fault Tolerance mechanism to achieve this.
Accessibility is also a top priority for IOST, and the platform is built on the open-source principle, providing a transparent and permissionless system for all users. Users can participate in node running, transaction validation, and access services without hidden requirements. Additionally, users' behaviour is tracked and rewarded with tokens.
Finally, IOST utilises the Byzantine Shard Atomic Commit (Atomix) protocol to prevent double-spending hacks and information manipulations. The platform aims to be a "truth machine" that upholds the fungibility and immutability principles promoted by the original blockchain concept.
IOStoken (IOST) Price Analysis
When writing this IOST price prediction on 26 February 2023, the token's price was $0.01098 with a $19,256,019 daily trading volume. The price was down by 1.15% in the last 24 hours. According to CoinMarketCap, IOST ranked 161 with a market capitalisation of $205,486,296, a circulating supply of 18,708,894,189 IOST and a maximum supply of 90,000,000,000 IOST tokens. 
IOSToken (IOST) price statistics (as of 26/02/23)
| | |
| --- | --- |
| Current price | $0.01098 |
| Market capitalisation | $205,486,296 |
| Circulating supply | 18,708,894,189 IOST |
| Maximum supply | 90,000,000,000 IOST |
| Daily trading volume | $19,256,019 |
| All-time high | $0.1365 (24/01/18) |
| All-time low | $0.001562 (13/03/2020) |
| Website | |
IOST price history
Looking at the IOST token's past performance gives a few clues for an IOST crypto price prediction. IOST coin price experienced a surge following its launch in January 2018. The coin started at $0.03748 on 18 January 2018 and reached a record high of $0.1268 shortly after that. However, the price then decreased to $0.02922 in early February 2028.
Following its initial surge after its launch in 2018, the market sentiment towards IOST remained pessimistic throughout 2018, 2019 and 2020. However, in 2021, the IOST token price rose again, reaching a high of $0.08002 on 15 April 2021. Although the price dropped to $0.0161 on 22 June 2021, it experienced a significant surge three months later, reaching $0.0798 on 9 September 2021.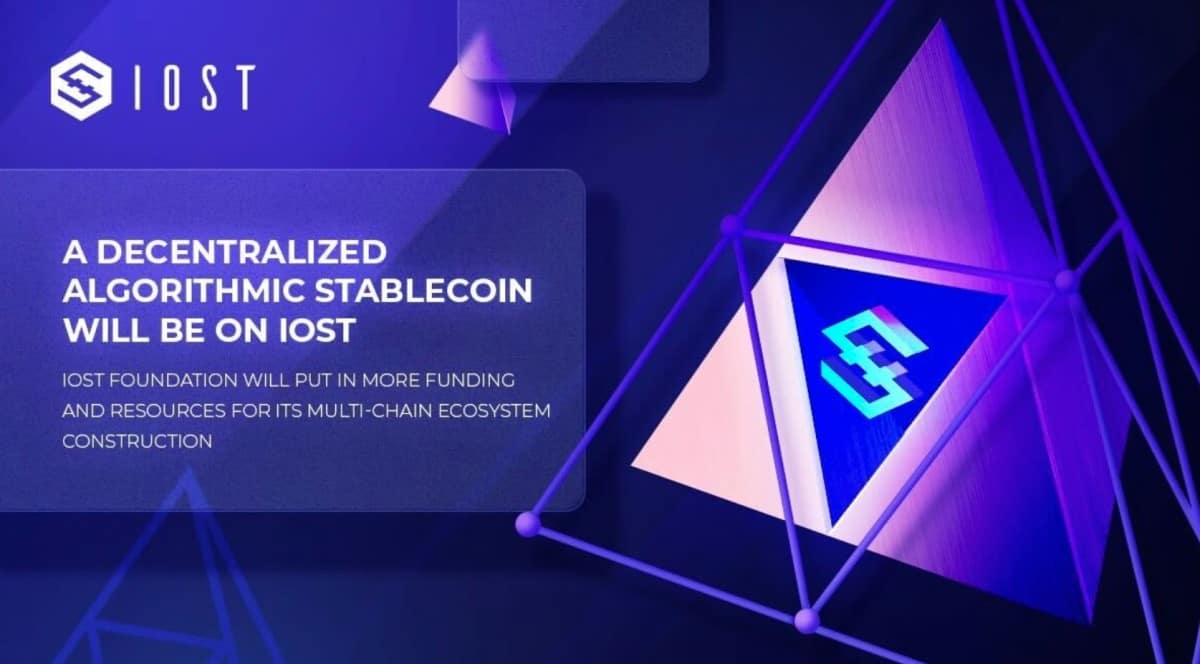 After opening at $0.0313 on 1 January 2022, the IOST cryptocurrency traded from $0.02 to $0.03 until the middle of March 2022. It reached a four-month high of $0.05401 on 31 March. On 12 April, the IOST Foundation announced a $100 million incentive fund to attract Ethereum Virtual Machine (EVM) developers to its ecosystem. Later on, the team announced on Twitter that they were prepared to launch their algorithmic stablecoin.
IOST technical analysis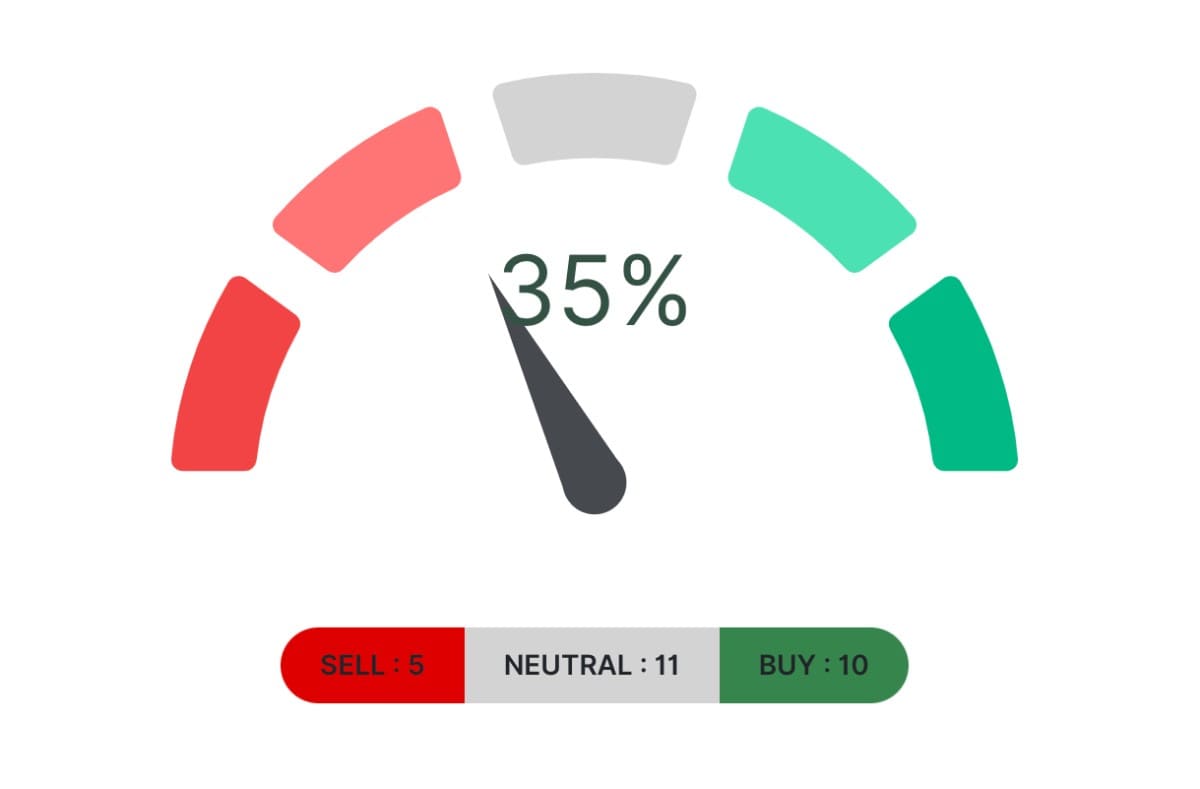 According to technical indicators, the current sentiment towards IOST is considered neutral, while the Fear & Greed Index suggests extreme fear with a reading of 40.93. 
On 26 February 2023, most technical analysis indicators showed bullish signals, while some others showed bearish signals, leading to an overall neutral sentiment among IOST price predictions.
Over the past 30 days, IOST has seen a 9.33% increase, suggesting a slight recovery in the coming month.
Is the IOStoken coin a good investment?
IOST has shown significant potential for providing profitable returns to investors due to its recent price surge. Being one of the most rapidly growing Web 3.0 projects, IOST coin has practical applications that make it a promising long-term investment option. Nevertheless, it's important to remember that cryptocurrencies, including the IOST coin, are highly volatile, and their price direction can change anytime. For those experienced investors who are comfortable taking on risks, IOST coin may be a worthwhile option. However, exercising proper risk management and conducting extensive research are crucial before making any investment decisions.
IOStoken (IOST) price prediction 2023-2030
Many analysts and cryptocurrency experts believe the IOST price should grow slightly in the future. Let's take a closer look at the IOStoken (IOST) price predictions for 2023 and beyond.
WalletInvestor IOST price prediction for 2023, 2025 and 2030
WalletInvestor implies that there will be a negative trend in the future and that the IOST isn't a good investment for making money. According to the website's IOST forecast, the token's price should average $0.000945 by the end of December 2023. In 2024, the IOST price will vary between $0.000917 in January 2024 and $0.0119 in December 2024. By the end of 2025, the token's price should average $0.00155 and $0.00198 by the end of 2028. 
DigitalCoinPrice IOST crypto price prediction for 2023, 2025 and 2030
According to DigitalCoinPrice, their IOST price prediction for 2022 indicates that the value of IOST could be $0.0194 in September 2023 and $0.0180 in December 2023. They suggest that there will be a general uptrend year-on-year, with the token averaging $0.0192 in 2023 and $0.0201 in 2024.
Looking further ahead, DigitalCoinPrice predicts that the average value of IOST in 2025 will be $0.0256. In 2026, they expect the coin to be worth a lower value of $0.0251, and in 2027, they suggest an average value of $0.0307. Finally, their IOST price prediction for 2030 is $0.0617.
CoinCodex IOStoken (IOST) price prediction for 2023, 2025 and 2030
CoinCodex's IOStoken price prediction suggests that the value of IOStoken may decrease by 6.99% and reach $0.010700 by 3 March 2023. According to the website's IOStoken forecast, this may be a good time to buy IOStoken. Looking ahead, the best-case scenario for IOStoken price prediction in 2026 is $0.369169
Gov Capital IOST price prediction for 2023, 2025 and 2030
Gov Capital provided a significantly more optimistic IOST crypto price prediction. They estimate that the price of IOST could reach $0.0374 in a year and $0.173 in five years.
IOStoken future forecast in general
IOST has experienced remarkable growth in the cryptocurrency market since its launch. Analysts predict that the price of the IOST token will continue to rise in the next decade, potentially reaching over $10 by the end of the period. However, IOST Coin's performance is subject to market fluctuations like all cryptocurrencies. Although the crypto market has been exhibiting slow growth, there's a possibility that the next bull run may help IOST recover some value this year. As with any investment, practising proper risk management and conducting thorough research before making any decisions is essential.
How high can the IOST coin go?
There are IOST price predictions stating the token may easily reach $1 by 2027-2028. However, we prefer a more conservative approach and project a maximum increase of $0.42 by 2032. This would still result in a substantial price increase of 4100% from its current value. IOST Coin is a valuable digital asset with practical use cases, and in the volatile crypto market, anything is possible.
IOST price prediction today
Based on technical analysis, the IOST price prediction for 2023 suggests that the minimum value of IOST could be $0.0159984, while the maximum value could be $0.0189981. The average trading price of IOST is expected to be around $0.0159984.
Tags
Exchange BTC

Try our Bitcoin Cloud Miner and get additional crypto rewards based on your trading volume. It's immediately available upon registration.

Try our Bitcoin Cloud Miner and get additional crypto rewards based on your trading volume. It's immediately available upon registration.