Metaverse Boom to Increase SOL and AVAX Growth

The development of the Internet and virtual reality technology has brought about the emergence of new ways to interact socially: communication through metaverses. One of the most popular ones now is Decentraland, where users can buy plots of land and create their own NFTs. The platform's popularity has led to a plot of virtual land being sold for a record $2.4 million and Barbados becoming the first country in the world with its own embassy and metaverse.
The metaverse market is growing exponentially. According to Grayscale, by June 2021, the number of users had grown tenfold in 18 months, and market volume will surpass $1 trillion in several years. Epic Games, Facebook and the Yakutsk company MyTona have all expressed their willingness to create their own metaverses.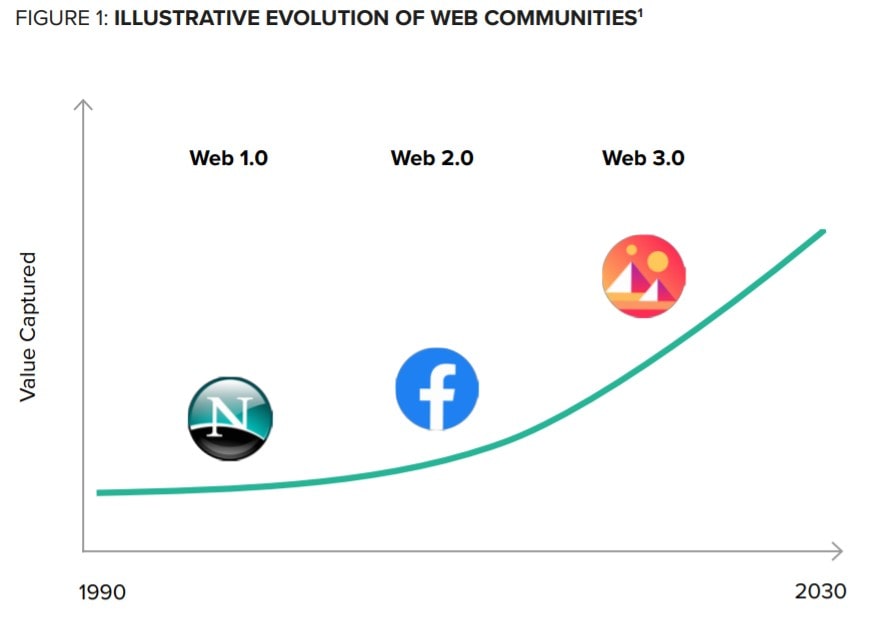 Projects may differ in terms of genres, visualisations and the degree of immersion, but all of them share in common their pursuit of commercialisation. This is where smart contracts and non-fungible tokens (NFTs) step in to help. In-game coins allow users to buy and sell digital objects, and blockchain technology allows funds to be easily transferred between platforms and converted to fiat currency afterwards. In other words, you can create an attractive art object in a metaverse, then sell it on an outside online auction for cryptocurrency. And you can swap the cryptocurrency for fiat on an exchange or save it in your own cryptocurrency wallet.
The ability to generate income is especially appealing to both users and businesses, which can use virtual showrooms to showcase content and sell physical goods for vouchers. In the near future, sales will be made in various metaverses' showrooms rather than on websites.
Smart contracts allow a number of financial processes to be automated, providing fast trade speed and security. Ethereum was the first blockchain with smart contracts, but due to the bulkiness of the proof-of-work algorithm, it is consistently losing its market share to the faster Solana and Avalanche blockchains. In one year, Ethereum's DeFi share has shrunk from 96% to 66%, and SOL and AVAX currently have 5% each.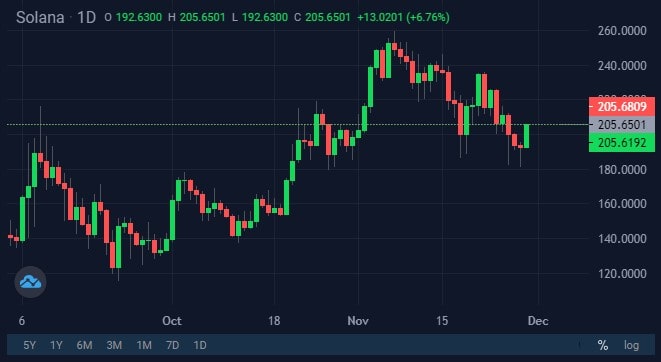 Native coins of metaverses, such as MANA and LAND in Decentraland, will have high price volatility depending on how popular the platform is. But all of them will increase demand for the cryptocurrency of the blockchains they run on. MANA is an ERC-20 token, while LAND is an ERC-721 protocol of the Ethereum blockchain. However, new projects will likely prefer the quicker and less fee-intensive Solana and Avalanche blockchains.
The StormGain Analytical Group 
(a platform for trading, exchanging and safeguarding cryptocurrency)
Tags
Exchange BTC

Try our Bitcoin Cloud Miner and get additional crypto rewards based on your trading volume. It's immediately available upon registration.

Try our Bitcoin Cloud Miner and get additional crypto rewards based on your trading volume. It's immediately available upon registration.
Instrument
Rate
Change (24h)