WINkLink (WIN) Price Prediction 2022-2030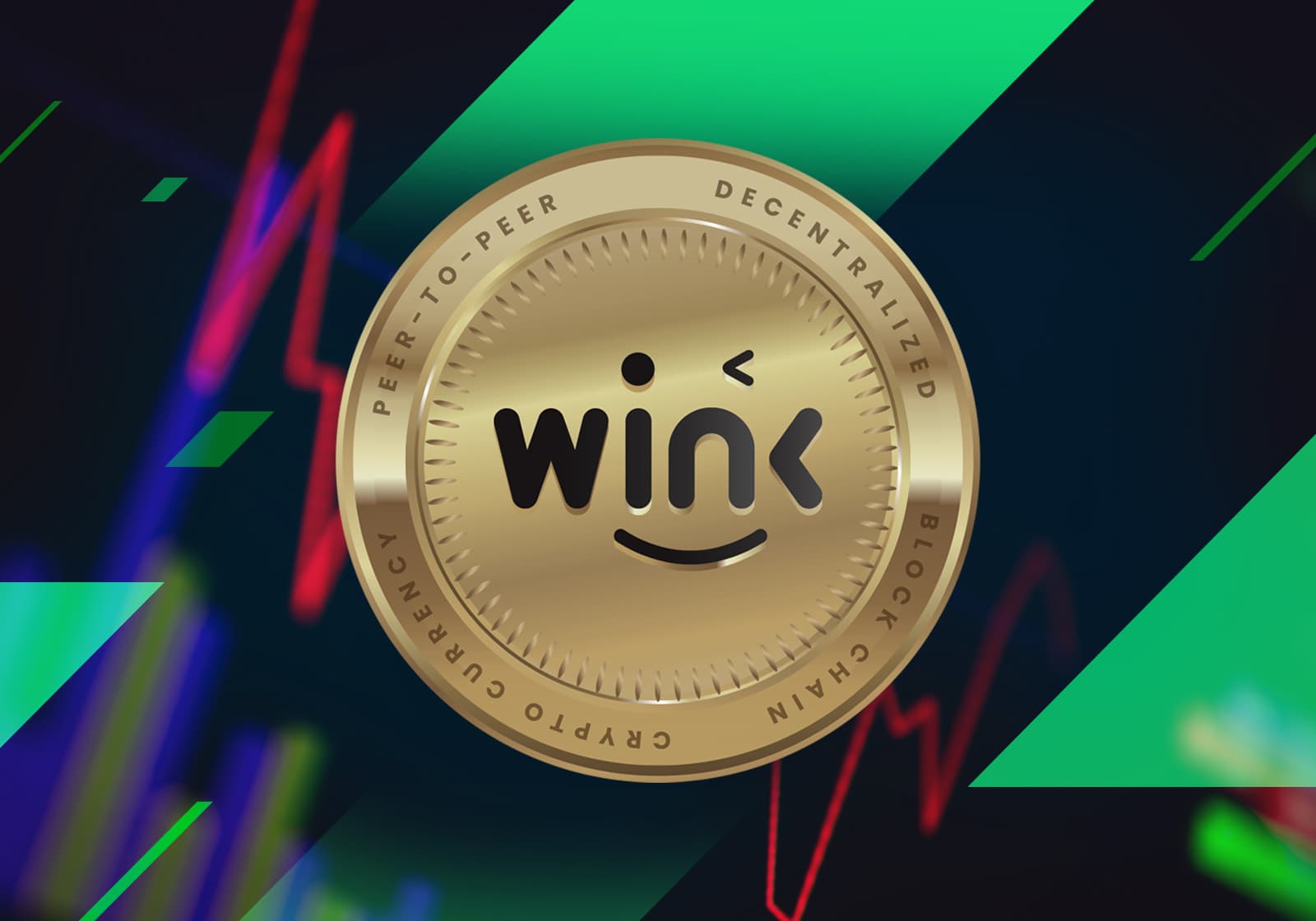 Many people get involved in cryptocurrency every year. Play-to-earn (p2e) games are among various other ways to introduce individuals to making profit through digital currencies. The WINk online gambling system lets people make wagers using the WIN token. It came out before the current crop of p2e games became popular, but what is WINkLink, and what is the WINkLink price prediction?
This WIN token price prediction article gives you a clear picture of what the future holds for how high the WINkLink (WIN) price can rise. The cryptocurrency space is all set to hit the mainstream soon. Every project is released with unique plans, aiming to dominate the market. WINkLink (WIN) isn't an exception. This article answers frequently asked questions like "How high can the token's price rise?" or "How much will WINkLink be worth in 2025 or 2030?" Enough said. Let's dive in!
What is WINkLink (WIN)?
Before we give the price prediction of the WIN token, let's make it clear what this cryptocurrency represents. WIN is the native token of the WINkLink network, which is based on the TRON blockchain network. It's intended to make smart contracts easier to create and use. Some of these smart contracts are the foundation for casino games on WINk. Still, many other use cases exist for the WINkLink system's smart contracts.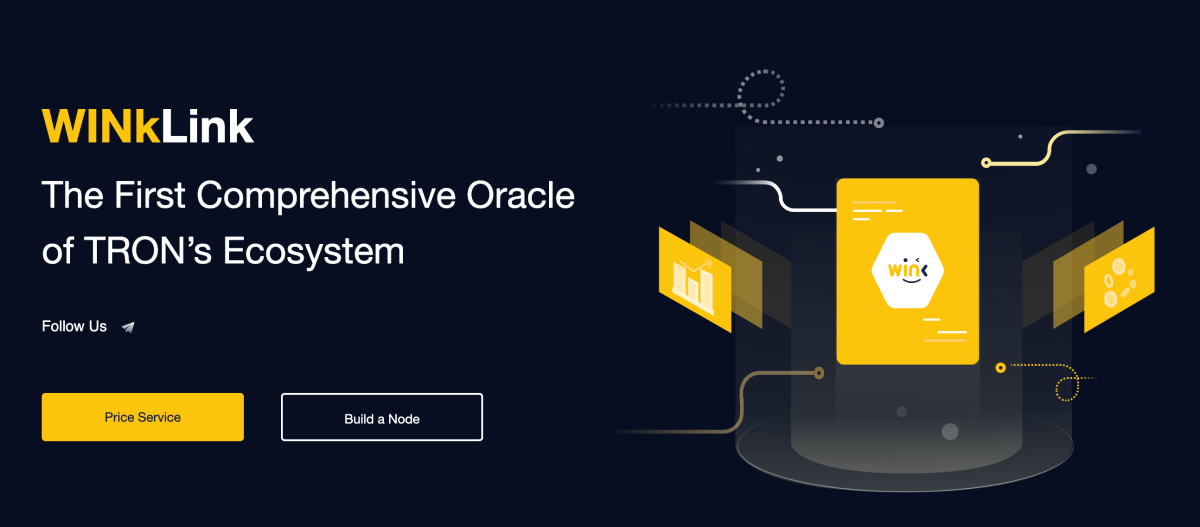 How is WINkLink connected to WIN? WIN is the token used on the WINkLink online gaming platform. Although play-to-earn games have recently gained public interest in the cryptocurrency world, they aren't new. WIN was launched in 2019, with the initial coin offering (ICO) raising $16 million. It was set up after the TRONbet gaming dApp release, which hit the TRON network in 2018. 
A Binance research report lists nine people involved in running the WINkLink system. This is enough to play the games and mine WINkLink tokens. 
People playing games on WINk have an indicator called Win Power which is calculated based on the number of WIN tokens possessed by a user. The more WIN tokens users have, the more Win Power is accumulated.
Every day, depending on the amount of Win Power available, the system distributes a certain number of TRON tokens (TRX) between all holders of the WIN cryptocurrency. The amount of TRX a user receives is proportional to their Win Power. However, TRX is the native token of the TRON blockchain, whereas WIN is the native token of WINk itself.
Another thing worth pointing out is that while WINk operates on TRON, it can be called a dual-chain network. In 2020, the BLINk token was released on the Binance Smart Chain, which enabled people who own Binance's BNB coin to participate in WINk games. 
WIN History
In 2019, the WIN token first came onto the open market. The founders of the WINkLink project are N Yang (head of product) and Jacky Li (a former Baidu developer). 
At the time of writing this WINkLink (WIN) price prediction on 20/11/2022, there were 961.74 billion WIN tokens in circulation out of a total supply of about 994 billion. The token had a market cap of $90,299,586, making it the 180th largest crypto by that metric. 
WINkLink White Paper
WINkLink's whitepaper was launched on 6 October 2020. According to the whitepaper, "WINkLink aims to link the on-chain and off-chain worlds".
WINkLink has an on-chain module called an aggregator contract. Users choose nodes and services from a front-end page for the aggregator contract, and then WINkLink calculates the final result for requesting contracts.
The off-chain component of WINkLink is the oracle node. Nodes obtain off-chain data separately and calculate a single result in the aggregator contract.
WINkLink is initially deployed on the TRON network and will support other blockchain networks." In 2019, WINkLink became the most popular dApp. It was one of the first gaming platforms launched on the Binance Launchpad.
WINkLink has leveraged incentives like user mining and a new token economy to deliver a high-quality gaming experience. Developers can build great applications, and users can be motivated to join the WINk ecosystem.
WIN Benefits
The use of decentralised oracles reduces the risk of fraud. Moreover, smart contracts help automate the process and reduce costs. Other WIN benefits include: 
Better security. The Cross-Chain Data Gateway (CDG) collects all data to verify and validate it through the Decentralised Oracle Network (DON), which reduces the risk of errors and fraud.
Higher scalability is achieved thanks to the CDG's ability to collect data from multiple blockchain networks.
The use of smart contracts eliminates the need for intermediaries, reducing costs.
WINkLink (WIN) Price Analysis
When writing this WINkLink (WIN) price prediction on 20/11/2022, the live WINkLink price was $0.00008975, with a daily trading volume of $9,960,012. WINkLink was down 0.91% in the last 24 hours. With a live market cap of $86,931,412, it ranked #180. It had a circulating supply of 961,737,300,000 WIN tokens and a maximum supply of 999,000,000,000 WIN tokens.
WINkLink (WIN) price statistics (as of 20/11/22)
| | |
| --- | --- |
| Current price | $0.00008975 |
| Market cap | $86,931,412 |
| Circulating supply | 961,737,300,000 WIN |
| Maximum supply | 999,000,000,000 WIN |
| Total supply | 993,701,859,243 WIN |
| Daily trading volume | $9,960,012 |
| All-time high | $3.58 (15/10/21) |
| All-time low | $0.0611 (27/11/20) |
| Website | |
WIN price history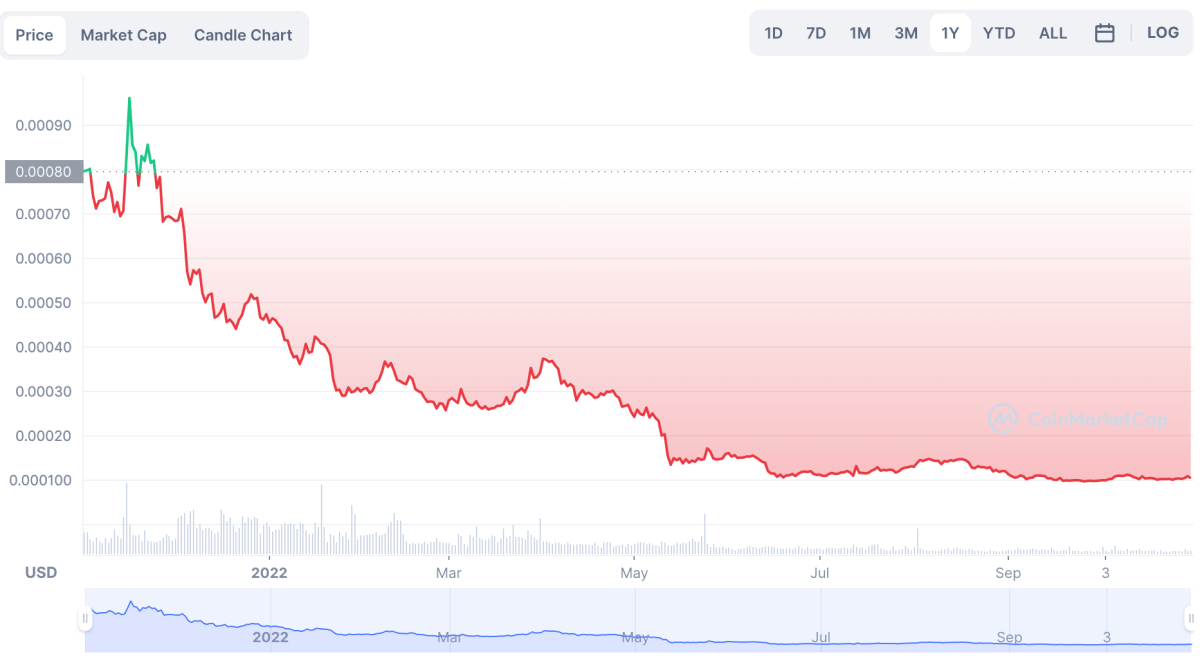 The WINkLink price history isn't an accurate indicator of the token's future performance. However, knowing the WIN token's past performance can give us some perspective when making a WINkLink price prediction. 
When WIN launched in the summer of 2019, the token's price was $0.0003. Following the release, the price dropped, spending most of 2020 trading at around $0.00008.
The situation changed in 2021 when the cryptocurrency market was bullish. In early April 2021, the WIN token's price experienced a whopping 80% rise from $0.0006354 to $0.001142. On 5 April 2021, WIN reached its all-time high of $0.002965. It was the peak of that period. 
On 19 May 2021 (the day of the great cryptocurrency crash), the token's price dropped below $0.001. After that day, WIN spent most of the time trading at around $0.0003. By the end of summer 2021, there was some recovery, and the coin started trading at over $0.0007 towards the end of August 2021 and into the start of September. 
In autumn 2021, the WIN token's price fell to below $0.0005 but bounced back to a periodic high of $0.001089 on 15 November 2021. 
The WIN token's price dropped and finished 2021 trading at $0.0004545. The dip continued throughout January. On 8 February 2022, the token's price was $0.00036. On 24 February 2022, WIN's price fell to $0.0002433.
On 16 March 2022, the WIN token's price stood at $0.00026, which was followed by positive activity towards the end of March. On 31 March 2022, the WIN token's price reached $0.0004098. However, the declining market played its role in the WIN token's price entering a downward spiral.
On 28 April 2022, WIN was trading at around $0.00027. The token's price kept falling from the end of April to the beginning of May 2022. On 11 May 2022, it was worth $0.00018. The following day, WIN fell to a low of $0.0001329. 
On 18 June 2022, it fell to $0.0001008, followed by some recovery and the token reaching a high of $0.0001463 before it cooled off to fall to a low of $0.000116 on 26 July 2022. 
Then, there was a slight recovery when WIN reached a high of $0.0001746 on 2 April. Still, the token's price dropped to $0.0001475 on 17 August 2022.
WIN technical analysis
We give WINkLink (WIN) a low-risk rank, meaning that a big move in WINkLink is met with a lot of investments flowing into or out of the cryptocurrency. Low-risk cryptocurrencies are very unlikely to have their prices manipulated. A big move in a low-risk cryptocurrency means lots of dollars are moving into or out of that crypto.
On a daily chart, sentiments are negative. It is a SELL, which indicates that there could be further drops in the price and it isn't a good coin to hold for the long term. WIN is almost trading near its support, and we could see a pump very soon. That could be a good exit time from the WIN token.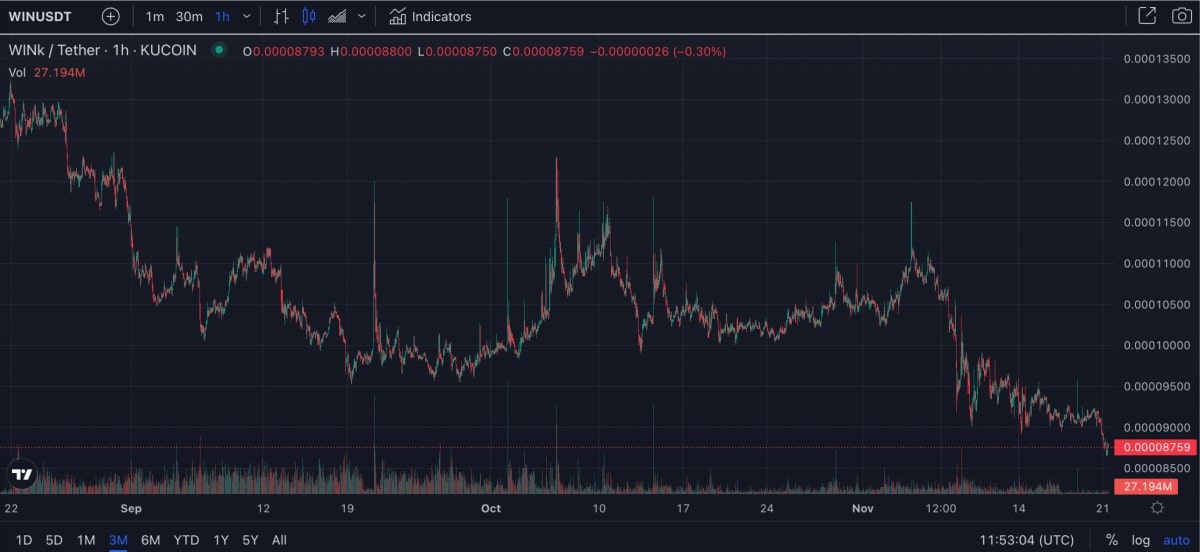 Is the WINkLink coin a good investment?
WIN isn't a good cryptocurrency to invest in for the long term. WINkLink experienced a price drop over the past year, although some significant regrowth is always possible in the long term. And there's always the argument that you should buy during a dip, but you still need to do your research before making any investment decisions. 
WINkLink (WIN) price prediction 2022-2030
When looking for WINkLink token price predictions, it's important to note that forecasts can turn out to be wrong, especially long-term ones. We should also point out that longer-term cryptocurrency predictions are often made using an algorithm that can change anytime. 
WalletInvestor WIN token price prediction for 2022, 2025 and 2030
Based on WalletInvestor's WINkLink (WIN) price prediction and the latest news, a long-term increase is expected. WalletInvestor doesn't expect the WIN price to hit $1 in one or five years. The forecasted price for 2026 is $0.00315. With a 5-year investment, the revenue is expected (the price of WINkLink) to be around +401.59% making it a profitable investment option.
Long Forecast WIN crypto price prediction for 2022, 2025 and 2030
Long Forecast says WINkLink will hit $0.00017052 by the end of 2022 and then will experience more growth the following year. The token is forecasted to close 2023 at $0.00026264 before rising to hit $0.00036698 by the end of 2024.
CryptoNewsZWINkLink (WIN) price prediction for 2022, 2025 and 2030
According to CryptoNewsZ's WINkLink price prediction for 2022, the token should reach at least $0.00052 by the close of the year. The website suggests that WIN should get to $0.000705 in 2023 and $0.00092 in 2024. The WIN token price prediction for 2025 comes in at $0.001. In 2026, the WIN price should reach $0.0012. 
TechNewsLeaderWIN coin price prediction for 2022, 2025 and 2030
TechNewsLeader is optimistic with its WIN price prediction. According to the website's forecast, the token should get to about $0.00017589 at some point this year before reaching around $0.00024345 in 2023. In 2024, WIN should get to $0.00034697. In 2025, it should trade at around $0.00051899. The coin should then rise to $0.00078391 in 2026 and further to $0.001 in 2027 before closing the decade at around $0.002.
Overall WINkLink future forecast
How high can the WIN token go?
Nobody can provide a 100% accurate forecast if a cryptocurrency asset rises or falls. However, algorithm-based trend analysis services predict the WIN price should rise in 2022, 2023 and 2025, though it's unlikely to hit the $1 mark. 
WIN price prediction today
If you wonder if the WIN token can reach the $1 mark in 2022 or beyond, it seems far off based on the WINkLink crypto price predictions outlined above.
When looking for WIN token price predictions, it's important to remember that analysts share their opinion on the possible price movements of the cryptocurrency asset. They aren't 100% accurate and can't be completely relied on. The cryptocurrency's past performance is no guarantee of its future results. Besides checking out WIN token price predictions, always do your own research and remember that you should never invest more than you can afford to lose.
Tags
Exchange BTC

Try our Bitcoin Cloud Miner and get additional crypto rewards based on your trading volume. It's immediately available upon registration.

Try our Bitcoin Cloud Miner and get additional crypto rewards based on your trading volume. It's immediately available upon registration.