BUSD's capitalisation fell by 42% in three months

Binance chief Changpeng Zhao's (CZ) attempt to make his stablecoin the market leader can be considered a failure. Due to regulatory pressure, Binance is considering completely cutting off its relationship with US projects.
CZ took an extraordinary step in September 2022 to increase BUSD's market share. The cryptocurrency exchange announced the mandatory conversion of a number of incoming stablecoins into BUSD, including Circle's USDC. Over the following six weeks, BUSD's capitalisation rose by 11%.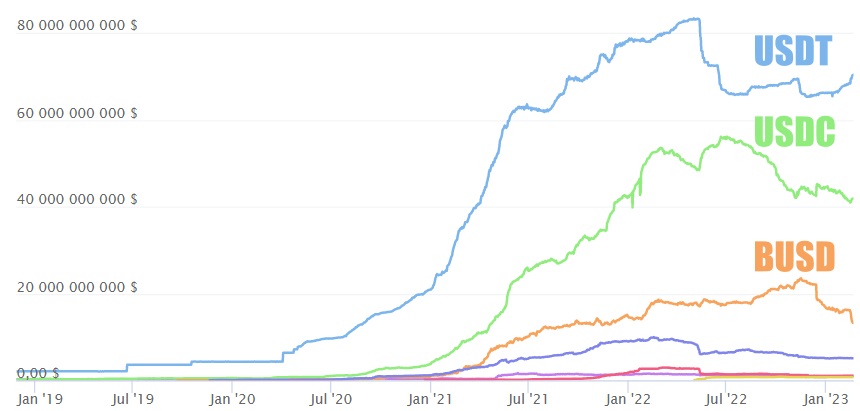 According to Bloomberg, Circle complained to NYDFS about Binance, which led to a chain of dramatic events for the cryptocurrency and a 42% drop in the stablecoin's capitalisation over the past three months. 
BUSD is issued by Paxos, a US company licensed by NYDFS to conduct cryptocurrency transactions. BUSD is minted on the Ethereum blockchain, and the volume of reserves in bank accounts matches the volume of the issue, as confirmed by regular audits.
To maximise profits, Binance decided to release a BUSD clone on its own BSC blockchain. In doing so, the crypto exchange has made some management failures. During 2021, the volume of coins minted exceeded reserves by over $1 billion. The report of independent analytical agencies on cases of mixing client funds with reserves has added fuel to the fire.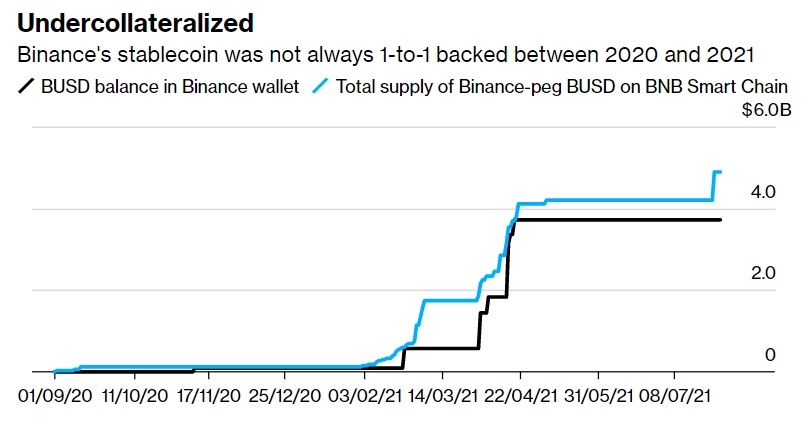 US regulators didn't much like the systemic risks. The NYDFS launched an investigation into Paxos, and the SEC sent a pre-enforcement action notification to the company. From tomorrow, Paxos will stop issuing BUSD, and the stablecoin buyback may end as soon as a year from now.
At the same time, Binance (except the US division) is considering withdrawing from US projects altogether. Speaking on Twitter Spaces on 14 February, CZ said the crypto industry's interest shifted towards stablecoins backed by the euro, yen and the Singapore dollar. With such statements, CZ may be preparing the community for Binance's potential move away from US dollar-based stablecoins. 
Due to ongoing events, the crypto exchange's coin, unlike Bitcoin, couldn't renew its six-month high. Assessing the rise in supply, analysts at Santiment warn of downside risk to BNB in the medium term.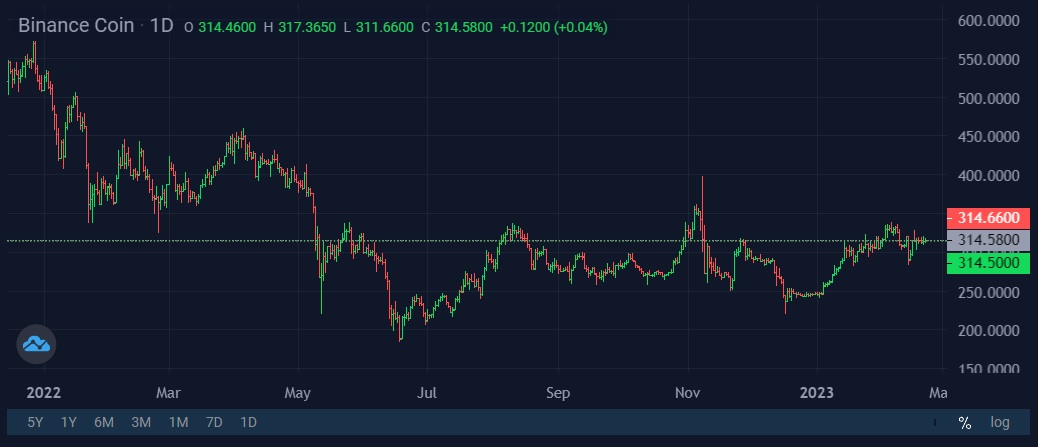 The beneficiary of BUSD's pursuit by regulators isn't even Circle; it's Tether. Offshore registration gives investors hope that the restrictions won't affect USDT. The stablecoin's capitalisation jumped by 6% to $70.5 billion in the last month.

StormGain Analytical Group 
(platform for trading, exchanging and storing cryptocurrency)
Tags
Exchange BTC

Try our Bitcoin Cloud Miner and get additional crypto rewards based on your trading volume. It's immediately available upon registration.

Try our Bitcoin Cloud Miner and get additional crypto rewards based on your trading volume. It's immediately available upon registration.