How to invest in Litecoin: is it a good investment?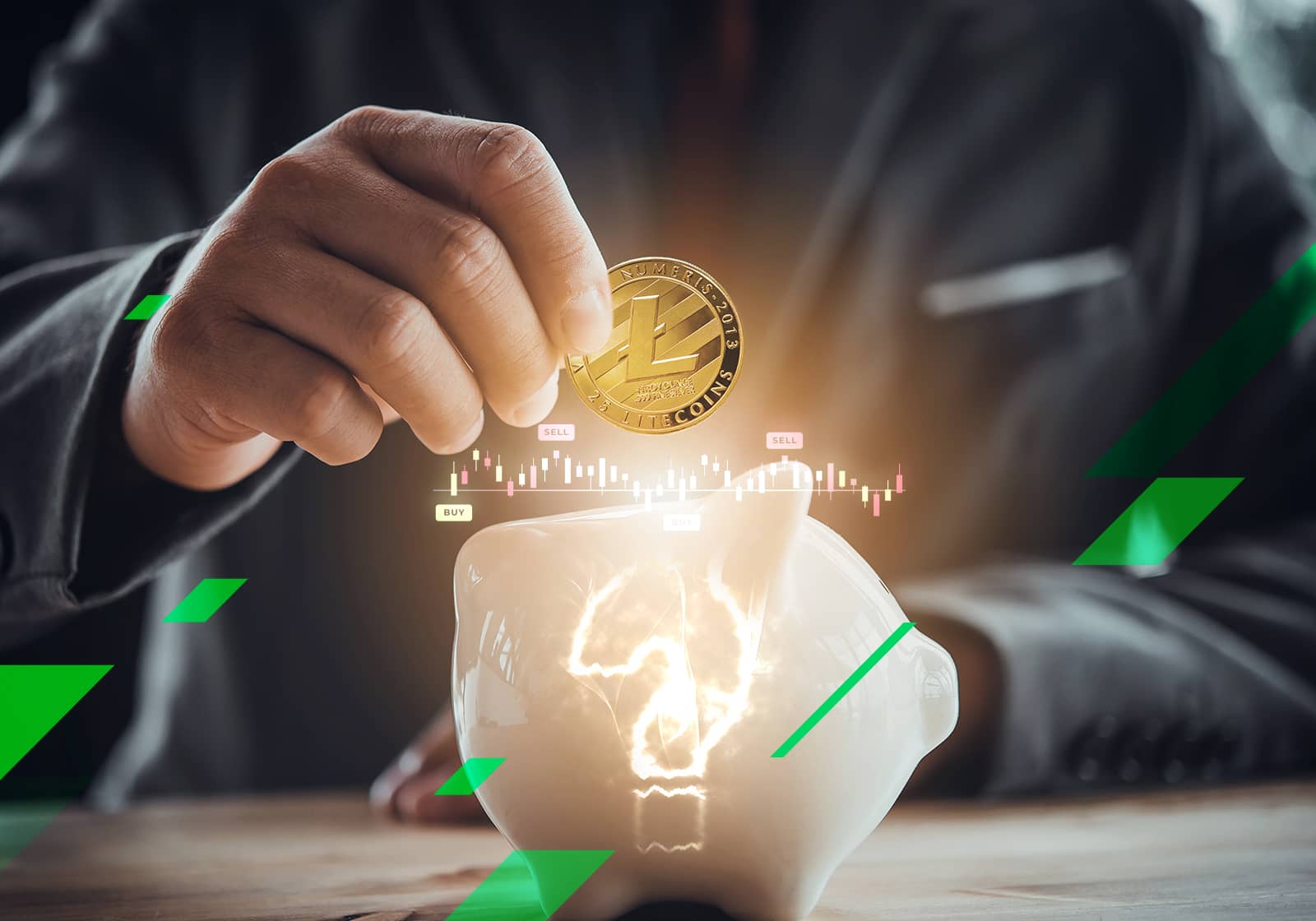 Litecoin is a well-established cryptocurrency that has managed to bring good returns to those who invested in it at the right time. Is Litecoin worth investing in now? Should I invest in Bitcoin or Litecoin? How do I invest in Litecoin? If you're asking these questions, this article is for you.
What is Litecoin (LTC)?
Litecoin is a decentralised cryptocurrency, an analogue of Bitcoin with faster transaction confirmation times. In the crypto community, it was formerly often referred to as 'digital silver' until Ethereum assumed that title. Litecoin was created by Google employee Charles Lee and launched on 13 October 2011 as an alternative to Bitcoin for everyday use. One of the main differences between Litecoin and Bitcoin is the increased speed of block formation and therefore of transactions (2.5 minutes vs 10 minutes for Bitcoin). In addition to that, Litecoin transaction fees are lower. Litecoin currently ranks eighth in the market cap among all cryptocurrencies.
Virtual currencies] may hold long-term promise, particularly if the innovations promote a faster, more secure and more efficient payment system. – Ben Bernanke, Former Chairman of the United States Federal Reserve.
| | |
| --- | --- |
| Name | Litecoin |
| Ticker | LTC |
| Price (as of 28/07/2020) | $56.67 |
| Market cap (as of 28/07/2020) | $3,690,943,631 |
| Circulating supply (as of 28/07/2020) | 65,128,410 LTC |
| Max supply | 84,000,000 LTC |
| Consensus algorithm | Proof of Work |
| Hashing algorithm | Scrypt |
| Website | https://litecoin.org |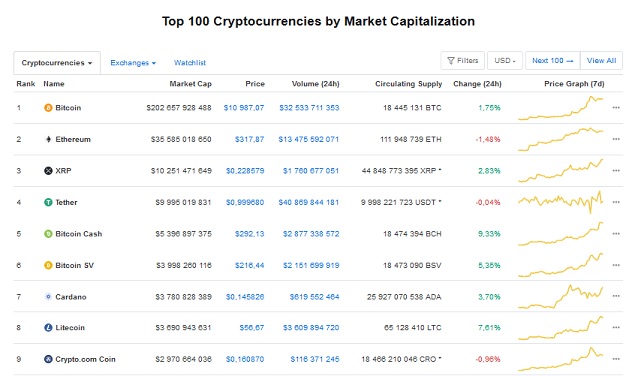 Is it worth investing in Litecoin?
Although Litecoin has been noticeably pushed aside by competing cryptocurrencies in recent years, it's still quite a common and popular cryptocurrency. It's traded on many crypto trading platforms and has a pretty good adoption level compared to many other cryptocurrencies. This allows us to say that the Litecoin still has potential as an investment asset and is worth investing in.
However, one should remember that cryptocurrencies are not only highly profitable; they can also be highly risky investments. This fact should always be a factor when making investment decisions, including LTC investing.
Investing in Litecoin
When investing in Litecoin, be aware of one essential fact: unlike investments in stocks or bonds, the only income that a crypto investor receives is the income from the increase in the cryptocurrency's price. As such, there's no compound interest effect for investments in cryptocurrencies. However, given the volatility of cryptocurrency prices, the price change alone can be quite significant.
Litecoin investment trust
One method of Litecoin investing is participating in a so-called Litecoin trust. The Litecoin investment trust is similar to a regular trust, except that it holds Litecoin as the only asset. By investing in a trust, the investor does not acquire the Litecoins themselves, but a share in the trust.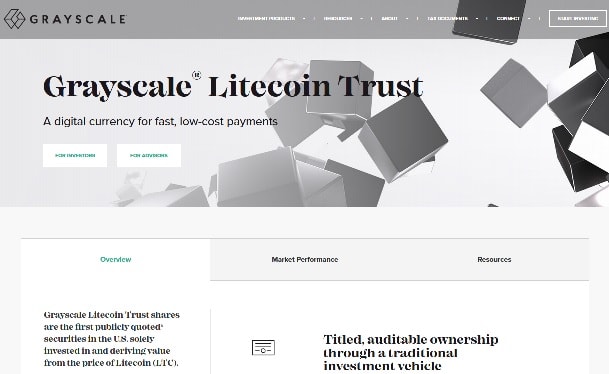 While Litecoin investment trusts enable investors to benefit from the price movement of LTC without the challenges of buying and storing Litecoin itself, it is nonetheless an intermediary whose services are not free. On top of that, as already mentioned, the investor does not own the Litecoins themselves, only their derivatives. That's why we recommend that you purchase and store Litecoins on your own.
Is Litecoin a good long term investment?
When considering Litecoin as a long-term investment, it's useful to examine its fundamental qualities as a cryptocurrency and as a project in general.
The following facts support Litecoin:
Its longevity. Litecoin is one of the most established cryptocurrencies. As such, it's less risky to invest in Litecoin than it is in newer cryptocurrencies.
It has an active developer working on it.
Litecoin is a cryptocurrency with fast transactions and very low transaction fees.
It serves as a complementary coin to Bitcoin, the 'digital gold'.
Litecoin is widely adopted and traded on virtually all crypto-exchanges.
However, there is also a criticism of Litecoin. The claim goes that it has no real advantages over its competitors, and, as a result, it lacks potential. Furthermore, its prospects are vague.
In any case, it should be noted that with long-term investing, the investor loses the opportunity to make money on short-term price fluctuations that can be very significant. A compromise strategy, in this case, can be trading Litecoin and accumulating profit in it.
Investing in Bitcoin vs Litecoin
As Bitcoin's little brother, Litecoin normally rallies when Bitcoin consolidates after a price surge, as traders take profits from Bitcoin and diversify a part of it into altcoins.
If you invest in cryptocurrencies, the conservative part of the investment portfolio should hold Bitcoin. It's not contradictory to investing in both Litecoin and Bitcoin. The main question is what share of your portfolio you want to build up with riskier assets such as Litecoin.
Should I invest in Litecoin or Ethereum?
Litecoin and Ethereum each enjoy strong support in the crypto community, and both have developers continuing to work on them. Both cryptocurrencies are widely adopted and popular. But just what differences are there between them?
While Litecoin is meant to be a faster, cheaper version of Bitcoin for everyday use, Ethereum is a platform for developing decentralised applications. That means Ethereum has broader uses, while Litecoin is nothing more than a cryptocurrency.
Max supply. Litecoin's supply is limited: there will be no more than 84 million coins. Ethereum's supply, on the other hand, is unlimited. This fact will serve as a natural constraint on price growth.
Transaction fees. Currently, the average transaction fee for Ethereum is $1.897, which is quite high. Litecoin's average transaction fee is much lower, at only $0.0159. That means Litecoin transactions are way cheaper.
Transaction speed. While Litecoin confirms transactions every 2.5 minutes, Ethereum does it every 15 seconds, which makes it one of the fastest cryptocurrencies.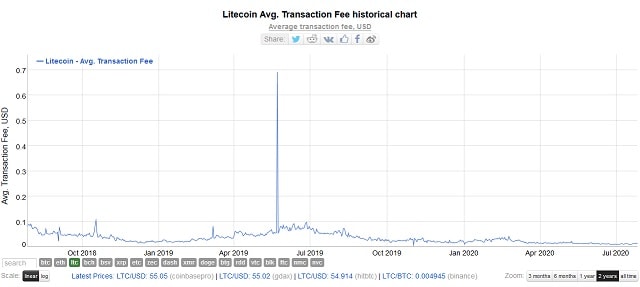 So should you invest in Litecoin or Ethereum? It's up to you to decide, but we recommend diversifying your portfolio between the two.
How do I invest in LTC?
To invest in Litecoin, you have to purchase it. You also need a digital wallet to store it.
Where can I invest in Litecoin?
There are many places where you can invest in Litecoin. One of the easiest ways is to simply create an account on a crypto exchange, make a deposit and buy LTC. Then you can transfer your Litecoins to a crypto wallet or leave them on the exchange and use them for trading. On top of that, Litecoin can be purchased on online exchanges or from a person you trust. Another method of Litecoin investing is purchasing an LTC cloud mining contract from a reliable cloud mining service.
One of the best possible places to invest in Litecoin is StormGain. Not only is it a convenient way to buy LTC and a secure place to store it, but StormGain also offers a loyalty programme with an annualised interest rate of up to 12%. To top that, StormGain has its own all-in-one cryptocurrency mobile app that can serve as your Litecoin investing app, among other functions.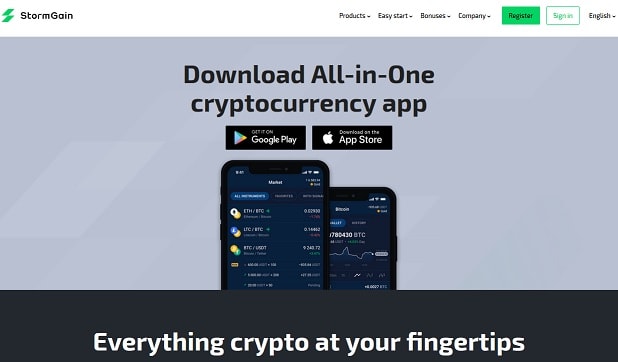 How much should I invest in Litecoin?
Because LTC, like other cryptocurrencies, is a high-risk, high-profit investment, the first rule of investing is 'Never invest more than you can afford to lose'. Don't invest more money in Litecoin than you need to survive.
Keeping that in mind, it's worth mentioning that StormGain's loyalty programme offers bonuses and interest on deposits on amounts starting from as little as 500 USDT.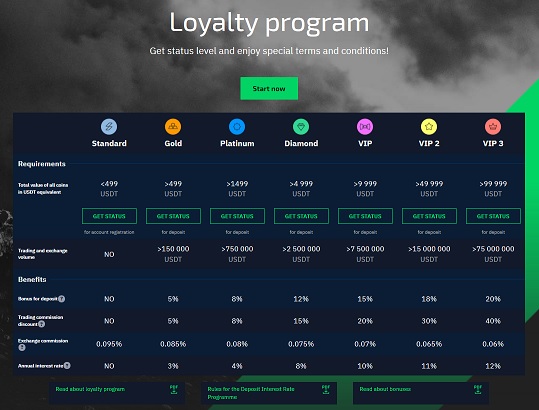 Who has invested in Litecoin?
Although few people talk openly about their investments, we know some celebrities who have invested in Litecoin. The popular Icelandic singer Bjork invited her fans to buy her albums with various cryptocurrencies, including Litecoin. NFL cornerback Richard Sherman claimed he invested some money in Litecoin.
It's also worth noting that, although we don't know their owners, there are currently 283 Litecoin addresses with over $1 million in Litecoins each. Another 63 addresses have over $10 million in Litecoins.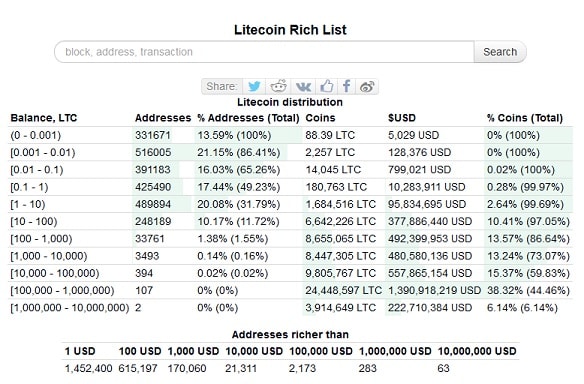 Is LTC a good investment?
If you want to know whether Litecoin is a good investment or not, you need to analyse the market and determine the right entry price and exit price for you. To answer this question, study a market analysis tool like a technical analysis. You can find technical analysis lessons on StormGain, where you can also receive free trading signals to help you make trading and investment decisions.
Is Litecoin a good investment in 2019?
2019 was a good year for LTC investors and traders. The first half of the year was amazing. LTC price increased from $32 to over $140, that is more than 337% growth. The subsequent price drop did not return the price to its original value stopping at $37 on 18 December. After that, growth began anew. On 31 December, the price was $ 42.75.
As we can see, even the investors who didn't sell Litecoins at the right time, but still earned 33% profit just holding them from the beginning of the year to the end.
Is LTC a good investment in 2020?
At the beginning of the year, Litecoin experienced a significant price rise that peaked at 82.99 on 15 February. But the coronavirus pandemic and the ensuing quarantines around the world in mid-March heavily impacted financial markets, including the cryptocurrency market. On 12 March, LTC's price fell to $30.93. Since then, the price has slowly but steadily recovered. At the time of writing, it is $56.67, which is 37% up from the beginning of the year.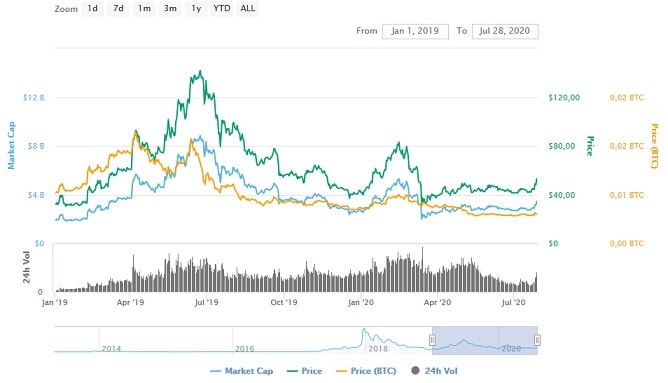 Is Litecoin a good investment right now?
The bull run on the crypto market that began last week also led to an increase in Litecoin's price. And while nobody knows for sure how long it will last, it may still be a good time to make money on it. In any case, keep in mind one of the most important rules of trading and investing: 'Buy low, sell high'.
Tags
Exchange BTC

Try our Bitcoin Cloud Miner and get additional crypto rewards based on your trading volume. It's immediately available upon registration.

Try our Bitcoin Cloud Miner and get additional crypto rewards based on your trading volume. It's immediately available upon registration.
Instrument
Rate
Change (24h)