How to mine Shiba Inu (SHIB) coin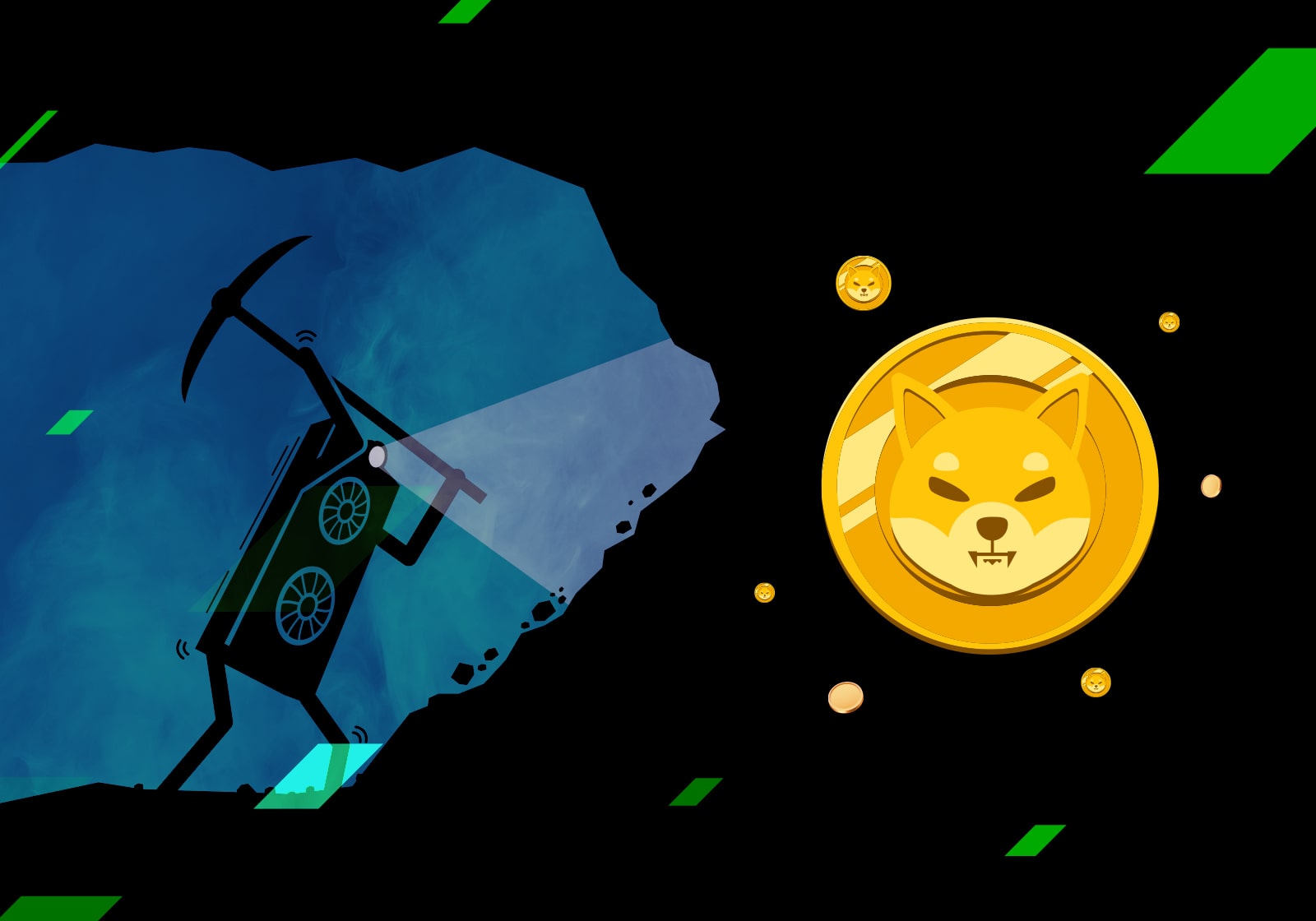 The year 2020 is, among other things, the year of meme cryptocurrencies' surge. The price of Dogecoin and its many imitators has grown many times over. The most successful Dogecoin emulator at the moment is Shiba Inu, which is currently ranked 12th among cryptocurrencies by market capitalisation. It's not surprising that many people would like to know how to mine Shiba Inu coin.
What is Shiba Inu?
Shiba Inu is a decentralised ecosystem whose key element is the ERC-20-standard SHIB token. The project started in August 2020, and its creator is a person or group of people under the pseudonym Ryoshi. The creators position the project as the "Dogecoin killer".
The community of the project's followers has more than half a million members but no leader, and its members call themselves the ShibArmy.
We'll tell you more about the Shiba Inu ecosystem and the SHIB token in an upcoming article.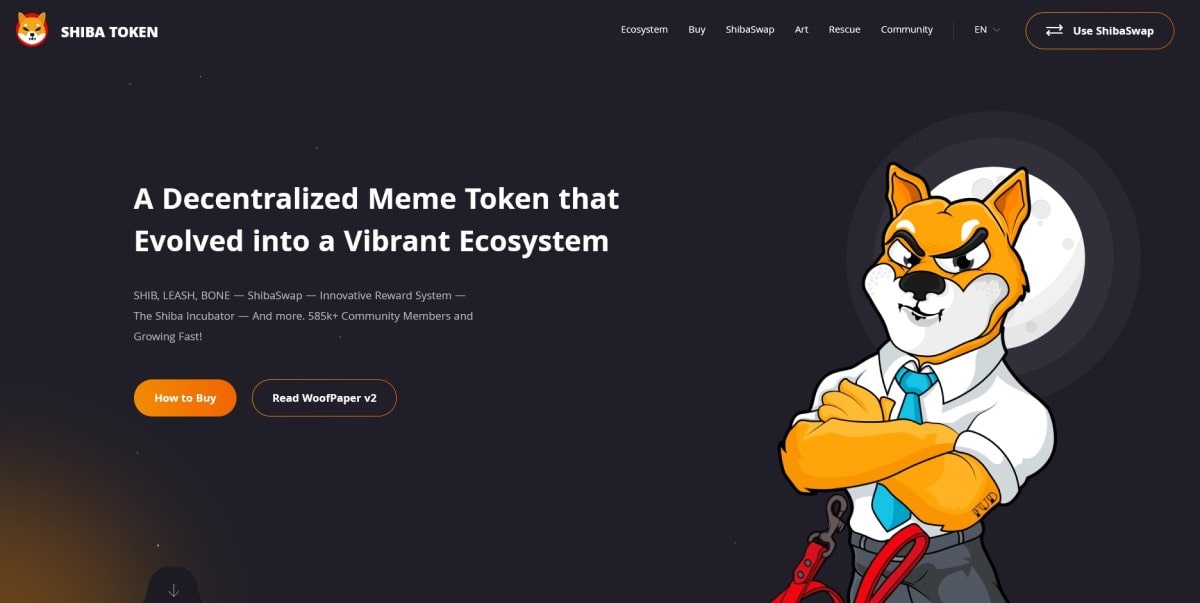 Shiba Inu token's characteristics (as of 26/11/2021)
| | |
| --- | --- |
| Name | Shiba Inu |
| Ticker | SHIB |
| Token standard | ERC-20 |
| Market rank | 12 |
| Current price | $0.00003848 |
| Market cap | $21,127,792,874 |
| Daily trading volume | $4,079,122,308 |
| Circulating supply | 549,055,952,729,359 SHIB |
| Max supply | 1,000,000,000,000,000 SHIB |
| All-time high | $0.00008845 (28/10/21) |
| All-time low | $0.000000000083 (27/08/20) |
| Website | |
It features the same dog which became a meme, and aims to replicate Dogecoin's success of turning a joke into a money-making machine. — Susannah Streeter, Senior Investment and Markets Analyst at Hargreaves Lansdown
Key points you need to know
Before proceeding with the description of how to mine Shiba Inu token, we'll mention a few important points.
The maximum possible number of tokens was issued immediately upon the project's launch. As such, creating new SHIB tokens and hence mining them in the usual sense of the term is impossible. However, there are ways to work around this limitation.
The number of SHIB tokens in circulation is almost two times lower than their maximum number. The main reason for this is that, when the project was launched, the creators sent 50% of tokens to Ethereum creator Vitalik Buterin. Vitalik, in turn, donated part of these tokens to charity and sent 90% of the remaining tokens to an inaccessible address, thus burning them.
There are currently two main ways to obtain SHIB tokens besides purchasing them: staking and mining other coins with an automatic exchange for Shiba Inu tokens. In this article, we'll focus on the second method.
Mining Shiba Inu coin
Since it's impossible to mine the Shiba Inu coin itself, the most convenient and easiest way to get it through mining is to use the unMineable mining pool.
How to mine Shiba Inu coin on PC
You need several things to start mining Shiba Inu coin on your PC:
A PC or laptop with 64-bit Windows
An internet connection
A Shiba Inu wallet
Mining Shiba Inu on Windows
The unMineable pool has its own miner programme, which includes miners for both GPUs and CPUs. To start using it, follow these steps:
Go to unMineable.com and click the 'Download' button on the main page.

To download the ZIP archive with the app, click the green 'Download' button. If the mining files are removed or blocked by your antivirus programme, you'll probably have to download the Main version instead. In some browsers, file downloads may be blocked because miners are considered malware by default.

Unzip the downloaded archive, open the resulting folder and launch the app. Before you do, you may need to add the app to the list of excluded files in your antivirus software.
After starting the app, click the 'Continue' button, select which hardware you want to use for mining — CPU or GPU — and then click the 'Next' button. Please note that if you want to mine via GPU, you'll need at least 6 GB of VRAM for Ethash mining and 3 GB for Etchash or Kawpow mining.
Select Shiba Inu from the dropdown list of cryptocurrencies, enter your Shiba Inu wallet address and click 'Start'.
After you start mining, you can open the settings in the bottom-righthand corner and select the mining intensity.
To check your statistics on unMineable, you need to enter your SHIB wallet address in the search box.

Mining Shiba Inu on macOS
Unfortunately, the unMineable mining app is only available for 64-bit Windows. But Mac users can still mine any other mineable cryptocurrency and then exchange it for SHIB on a cryptocurrency exchange.
How to mine Shiba Inu token with a mobile device
How to mine Shiba Inu coin on Android or iPhone
Since mobile mining apps are banned from both Google Play and Apple App Store, the app developers have no plans to create a mobile version of their app. For this reason, it's not possible to mine Shiba Inu tokens on mobile devices.
Is Shiba Inu mining profitable?
It really depends on many variables. When calculating mining profitability, the following should be considered:
First and foremost, the price of electricity in your region
The price of your mining hardware
The current state of the crypto market and its fluctuations
How long you are going to hold the mined coins before selling
The current profitability of mining can be estimated using online calculators such as those on minerstat.com and whattomine.com. This will help you understand whether it makes sense to mine Shiba Inu in your particular case.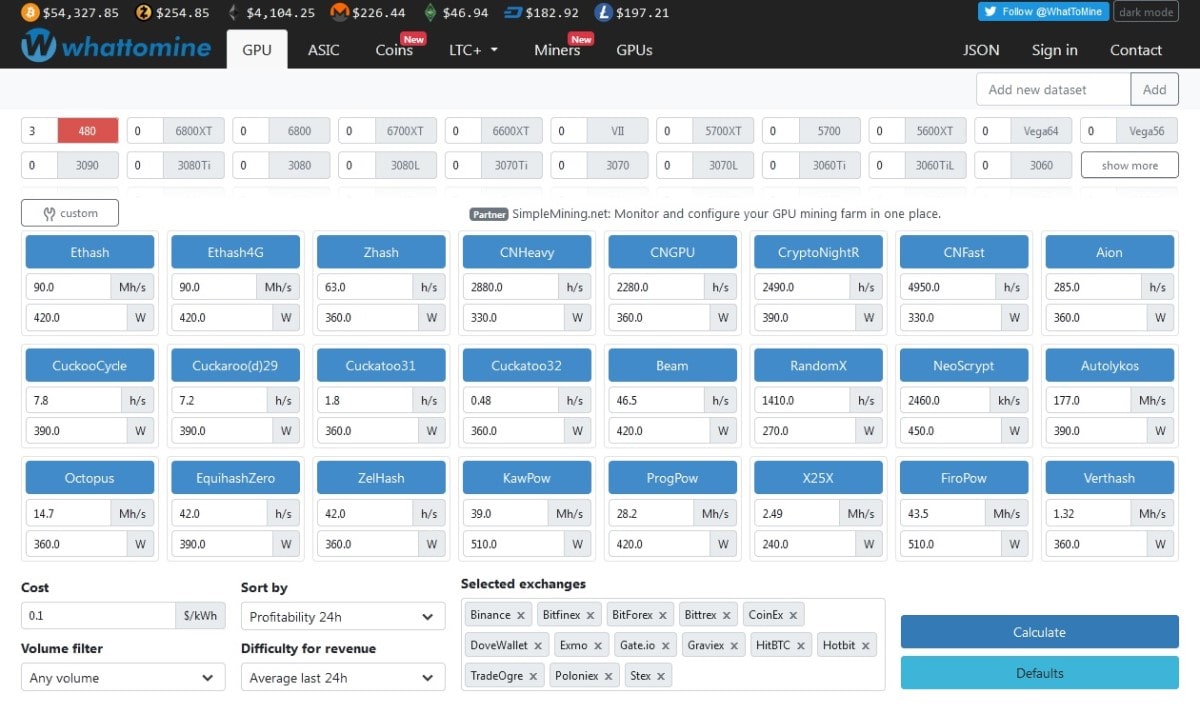 Tags
Exchange BTC

Try our Bitcoin Cloud Miner and get additional crypto rewards based on your trading volume. It's immediately available upon registration.

Try our Bitcoin Cloud Miner and get additional crypto rewards based on your trading volume. It's immediately available upon registration.