The best ways to cash out Bitcoin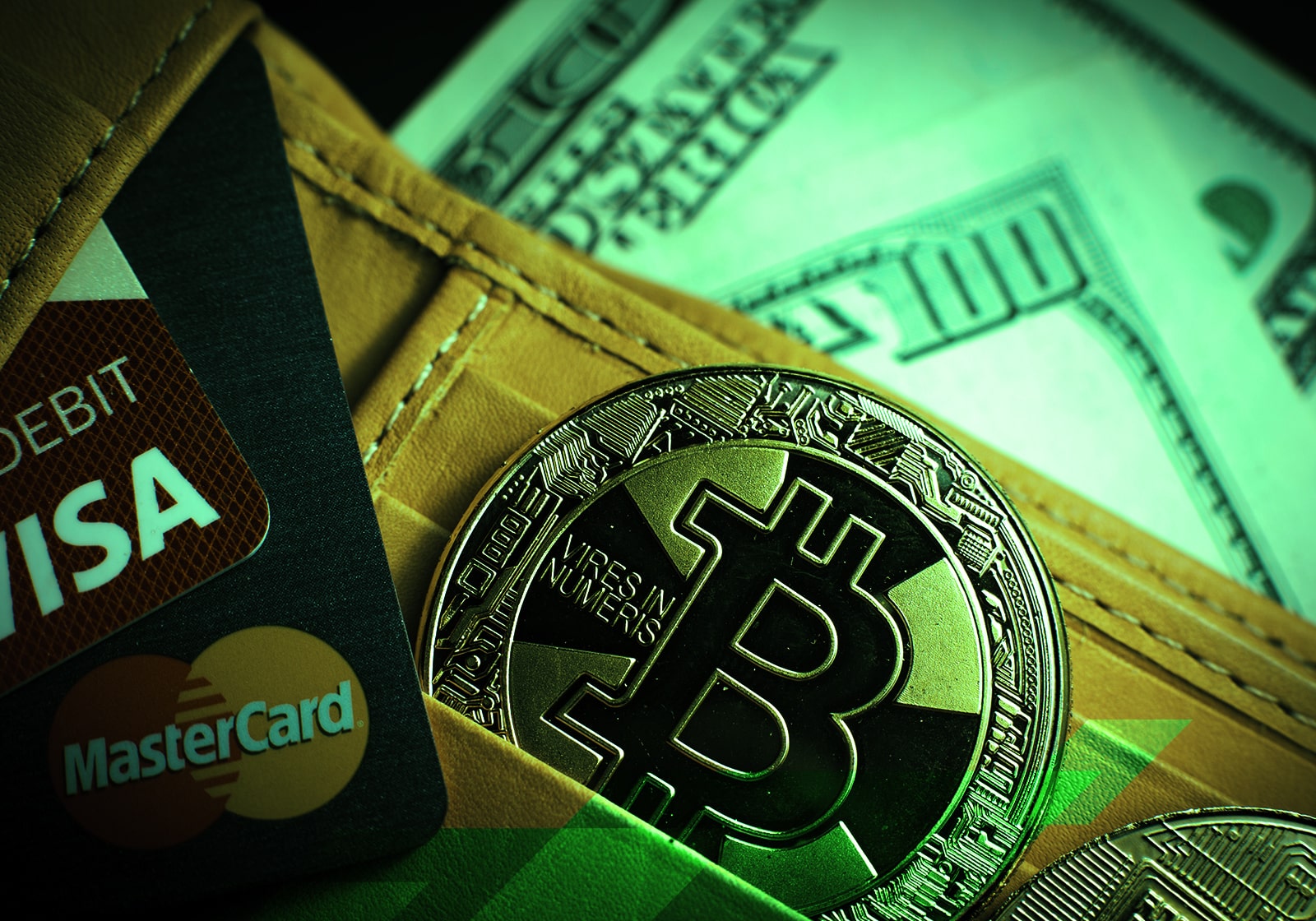 OK, Google, I got several coins through trading and investing. How do I cash out Bitcoin?
This question appears very often, and Google knows the answer. We know it, too, so now we're going to share the best ways of cashing out Bitcoin, look at their pros and cons and give a quick step-by-step guide for some methods.
The best ways to convert Bitcoin to cash
Exchanges, desktop wallets, mobile wallets, offline wallets and more are some of the many ways to store Bitcoin. All of them have good features and a high level of security. Nonetheless, there is no one way to convert Bitcoin to cash.
There are some factors that will influence your preferences:
Your 'time reserves'
Fees
The amount of cash you need
The method of converting BTC to fiat
Cryptocurrency regulations in your country.
Let's say you want to put fiat in your Payoneer wallet. You first have to find exchanges that work with this payment system and analyse their terms.
Moreover, Bitcoin is a very expensive cryptocurrency. If you plan to withdraw 1 BTC or more, you have to notify your bank about the big sum of money that will appear on your account.
We can't claim that some methods are the best. However, we can tell you as much as possible about popular ways to cash out Bitcoin so you can choose the best option for yourself.
Crypto exchanges
This method is the most wide-ranging because each exchange has BTC on its lists, and more than 90% of all cryptocurrency services allow crypto coins to be withdrawn as fiat money. Most exchanges don't allow direct cash-out, so you'd have to use third-party services.
Coinbase is one of the most popular Bitcoin exchanges. It's trusted, highly secure and very fast. Many traders, investors and other cryptocurrency enthusiasts use Coinbase to buy and cash out BTC.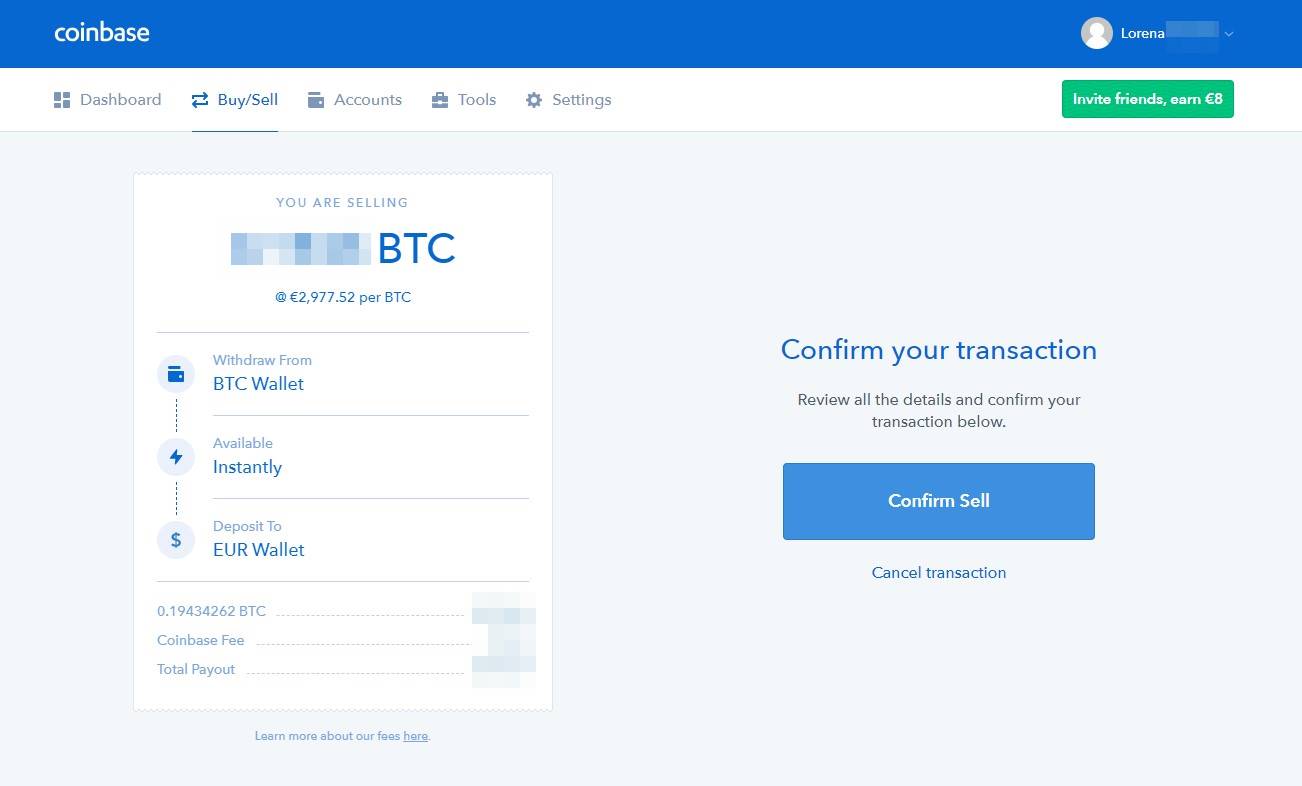 A step-by-step guide:
Create an account and verify it. Connect it to a bank account and deposit at least $10.
Add your BTC address to Coinbase.
Sell your BTC to Coinbase so that you have fiat in an exchange wallet.
Click the 'withdraw' button in this wallet.
Fill in the fields and confirm the request.
Seeing as you added your payment and personal information during registration, you don't need to enter it for every withdrawal. Coinbase takes up to a week to withdraw money. After you receive fiat currency in your bank account, you can cash it out.
There are other cryptocurrency exchanges that allow you to cash out Bitcoin. This includes StormGain, Kraken and Liquid. They have many different benefits. StormGain provides one of the lowest fees, while Liquid offers more buyers. It's crucial that they have the same algorithm for withdrawing money so that you can use the preferred exchange.
The other popular service for cashing out BTC is LocalBitcoins. This platform allows users to receive cash for cryptocurrency without third parties. The main feature of this service is that you can use any payment method. That means you can get cash for your BTC. To do so:
Create an account.
Click 'Sell BTC'.
Choose the area where you want to find a seller. The best way is to choose your own country because the deal will happen faster.
Enter the number of coins you want to sell.
After creating this post, you just have to wait until someone replies to it. You can agree to the terms with this person, get cash and sell them your BTC.
Pros and cons
Cryptocurrency exchanges are highly secure, so you can be sure that no data will be stolen. Moreover, each transaction is encrypted and anonymous. For example, Coinbase has never been hacked. There have been some attempts, but hackers have never succeeded.
Cryptocurrency exchanges store your personal and payment information, so you only have to give it for the first time. Doing so will result in your requests being processed faster.
Nonetheless, cryptocurrency exchanges don't allow you to convert Bitcoin to cash. You have to send money to your bank account (or to an electronic payment system) and then cash out from there. It's awkward, and you have to pay additional fees to the bank or to the payment systems.
LocalBitcoins solves this problem, but there is another pitfall. There are many conmen on this service. In general, they hide among sellers. However, there have been reports of some BTC buyers trying to cheat and steal other people's Bitcoin. That's why you have to check out their history.
Cryptocurrency wallets
You may know of at least 10 Bitcoin wallets for different devices and purposes. However, no Bitcoin wallet offers a direct withdraw function. You have to send BTC to your wallet on the exchange or use the exchange's services to withdraw your cryptocurrency to a bank account. You can only get cash after going through the withdrawal process.
But there are some tricks. You can use a cash machine and your wallet QR-code to withdraw money. If you know of any cash machines in your city, this is one method you can use to convert Bitcoin to cash.
Alternatively, you can download the Mycelium wallet on your smartphone. There is an option called 'Mycelium Local Trader'. People mostly use it to buy BTC with cash. However, you can become a 'Local Trader' and sell your BTC.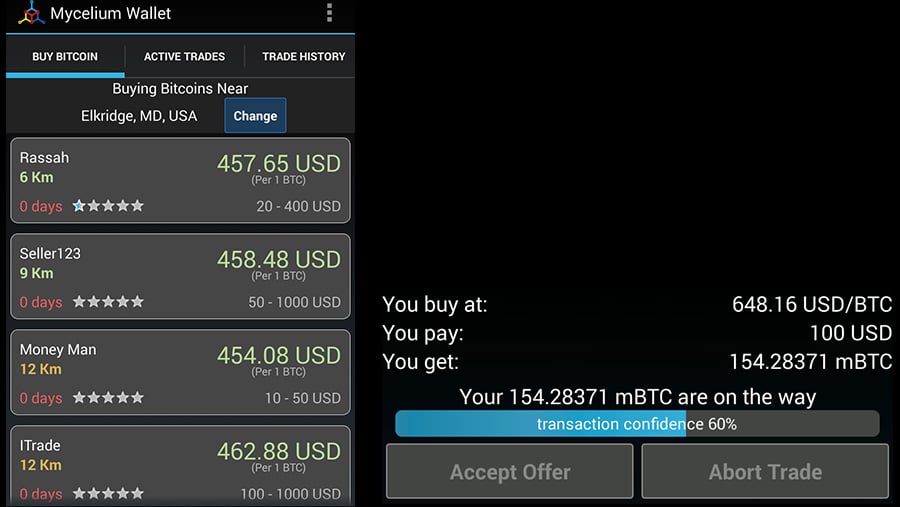 Once you post an order on this app, all potential buyers in your area will receive a message. Contact them and agree on a deal to convert Bitcoin to cash.
Pros and cons
The main disadvantage is that you have to find a way to withdraw BTC from your cryptocurrency wallet and into cash. This is always inconvenient because you'll face high fees and spend a lot of time on the process.
Moreover, if you sell BTC through Mycelium Local Trader, you could encounter a conman. To try to avoid this, contact a potential buyer, organise a meeting in a public place and don't show up to the meeting alone.
Exchange services
Some might be amazed at how many services provide direct exchanges from BTC to cash. These services can even send a courier to your house. The best thing about this method is that there are at least 20 trusted exchange services online:
Tetchange
ByWare
MoneyMix
ChangeAM
Change-X
And others.
Choose one and simply fill in the forms on the homepage. Next, submit your payment data and wait for a confirmation message or e-mail. Confirm the request and wait for 20-30 minutes. If everything is OK, you'll receive information about a courier (if available) or a place where you can receive the money.
Pros and cons
Exchange services are very user-friendly because you can create a request in just 2 to 3 minutes. Moreover, they offer good support, so you can find the answer to almost any question.
Exchange services are also anonymous. You don't need to register to use it, and all of your payment data will be deleted once you get the money.
However, when you want to get fiat in cash, you have to wait for a courier or go somewhere (e.g., a Western Union location). It takes time to convert BTC into cash using this method.
Personal contacts
If you're an active BTC user, you probably have at least one friend who's also a cryptocurrency enthusiast. If you do, you can conduct a transaction with each other. This method is one of the best because your friend will most likely agree. Why? It's a good opportunity for them to get BTC fast and without fees.
If you don't have any friends who are into cryptocurrency, go to a Bitcoin conference. A dozen summits with 500 and more delegates are in 2020:
Bitcoin 2020 (San Francisco)
Magical Crypto (New York)
The Bitcoin Reformation (Antwerp)
Understanding Bitcoin (Malta)
CoinFestUk (Manchester).
Firstly, you'll get a lot of useful information on Bitcoin improvements and regulations. There will probably also be some information on new ways to withdraw Bitcoin.
Secondly, you can make new friends who use BTC as their main payment method. That offers you a chance to sell them your BTC and get cash.
Pros and cons
Obviously, you won't pay any fees, and you'll likely get the biggest amount for your transaction using this method. Your friends won't cheat you. That being said, it's not easy to make deals like this very often.
Cash machines
These days, cash machines are on every street, but there are still some difficulties with finding a cryptocurrency cash machine. Nonetheless, big cities like New York have many Bitcoin cash machines, so finding one to convert your Bitcoin to cash is easy enough.
If you want to get cash as fast as possible, find a cash machine, choose the 'Sell BTC' option and fill in all the necessary information. Confirm the transaction, and there's your cash!
If you haven't seen any Bitcoin cash machines in your area, go to Coinatmradar to check if any are nearby. You probably won't have any luck if you live in a small town because the Bitcoin Foundation currently only has these machines in large cities.
Pros and cons
Cash machines are very useful for people who need cash as quickly as possible, but there aren't any other special advantages.
Cash machines aren't available worldwide. Their reserves are limited (usually, there's enough fiat currency for a maximum of 1 BTC). They also have very high fees because they're not widely available. Lastly, you have to fill in all information manually, which is time-consuming.

As we can see, Bitcoin is being recognised by more and more countries. Within a few years or even months, more cash machines could appear, and demand would grow. This should lead to lower fees. In that scenario, cash machine withdrawals could become one of the most convenient ways to get cash.
Crypto debit cards
Crypto debit cards function similarly to traditional debit cards, with the main difference being the source of funds. Instead of using a bank account, these cards withdraw funds from a crypto wallet. Among the top crypto cards for US residents is the BitPay Card, which offers the convenience of converting Bitcoin to USD. The BitPay Card supports various cryptocurrencies, including Bitcoin (BTC), Ethereum (ETH), Bitcoin Cash (BCH), Litecoin (LTC), Dogecoin (DOGE), Shiba Inu Coin (SHIB), ApeCoin (APE), Polygon (MATIC), Wrapped Bitcoin (wBTC), Dai (DAI), USD Coin (USDC), Gemini Dollar (GUSD), Binance USD (BUSD) and Pax Dollar (USDP).
The BitPay Card provides a cost-effective method of converting crypto to cash while still ensuring instant access to your funds. Users can load their cards by connecting to a Coinbase account or using their BitPay Wallet balance. They can then use the card to make in-store purchases, shop online or withdraw cash from an ATM.
Pros and cons
There are pros and cons to consider when cashing out Bitcoin to crypto debit cards.
Pros:
Cashing out is quick and easy, providing a hassle-free way to access your funds.
Crypto debit cards, such as the BitPay Card, offer flexibility and convenience by allowing you to withdraw cash from ATMs or make purchases in-store or online.
Unlike traditional banking methods, crypto debit cards do not require a bank account, which may benefit those who do not have one or do not want to use it for cryptocurrency transactions.
Depending on your needs, you can cash out a large or small amount.
Cons:
The BitPay Card is only available for US residents, which limits its accessibility to those outside of the United States.
Standard fees apply when using the card to withdraw cash from ATMs, which may be an additional cost to consider.
The fastest way to convert Bitcoin to cash
We mentioned five ways to convert Bitcoin to cash. There are many services under these methods, so you may want to analyse them for yourself and choose the best platform for you.
We think cash machines are the fastest way. However, they're not available in small towns. The next fastest way to cash out Bitcoin is using a cryptocurrency wallet. You can create an order in under 5 minutes and wait several hours or less for a buyer to respond.
The cheapest way to cash out Bitcoin
As mentioned before, personal contacts allow you to transact any cryptocurrency deal without fees, so it's worth finding as many friends as possible and converting Bitcoin into cash with their help.
Another cheap way is to use cryptocurrency exchanges like Coinbase or Kraken. Their maximum charge will be 2% of the sum of the transaction. Some services don't even have fees, although you do have to wait a whole week for your money.
The most reliable way to convert Bitcoin to fiat
Again, your friends and other personal contacts are the most reliable way to convert Bitcoin to fiat. That's why you have to be in touch with them at any given time.
Cryptocurrency exchanges are also a very reliable way to turn Bitcoin into fiat money. On the downside, they could be hacked. That might expose your transaction to being redirected to another wallet or bank account. Hackers could also steal your personal data, i.e., the information you submit to verify your account.
Tags
Exchange BTC

Try our Bitcoin Cloud Miner and get additional crypto rewards based on your trading volume. It's immediately available upon registration.

Try our Bitcoin Cloud Miner and get additional crypto rewards based on your trading volume. It's immediately available upon registration.
Instrument
Rate
Change (24h)