Is Swipe (SXP) a good investment in 2022?

The ease of using cryptocurrencies for everyday payments is one of the most important factors influencing the adoption of cryptocurrencies. One of the projects working towards this is Swipe. In this article, we'll tell you about this project and its native SXP token and give you the information you need to decide if SXP is a good investment.
What is Swipe (SXP)?
Originally, Swipe was a cryptocurrency payment gateway that allowed cryptocurrencies to be used as fiat currencies in real time. The Swipe ecosystem included a decentralised wallet with the ability to buy and sell coins, a VISA debit card and an SXP token. However, after the company was acquired by Binance, the largest crypto exchange, its focus shifted to b2b products with fees paid in SXP.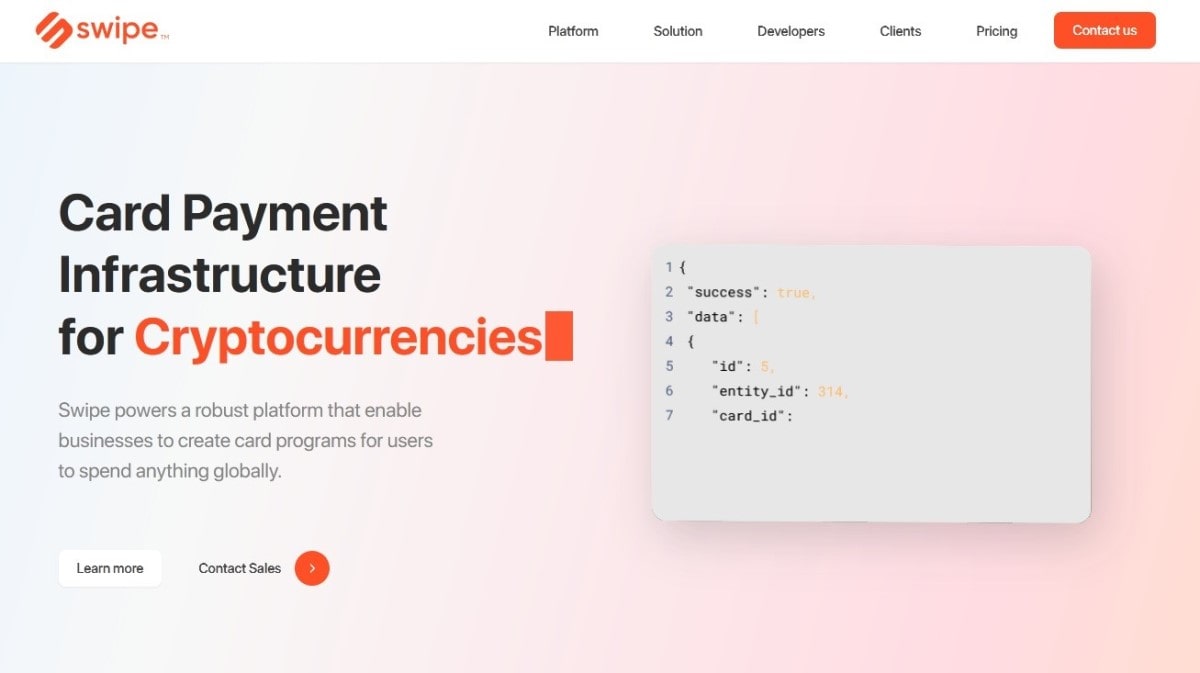 The origin of Swipe
Swipe was founded in 2018 by entrepreneur Joselito Lizarondo. In July 2020, most of the company's shares were acquired by Binance, but Swipe retained its operational independence.

In December 2021, Binance bought out Swipe's remaining shares, becoming the sole owner of the company.
SXP's features
Now, after changing its focus, Swipe is an API service that enables businesses to issue cryptocurrency debit cards, both virtual and physical. The service connects the world's largest payment networks with the world's largest cryptocurrency exchanges. Users of the system are able to pay with cryptocurrency at more than 70 million locations in more than 30 countries. The system supports the exchange of cryptocurrencies for over 135 fiat currencies. Notably, Swipe takes care of all regulatory, compliance and network issues.
SXP is the native token of the Swipe ecosystem. Its key functions are as follows:
Payment of transaction fees
As a governance token for voting on protocol changes and improvements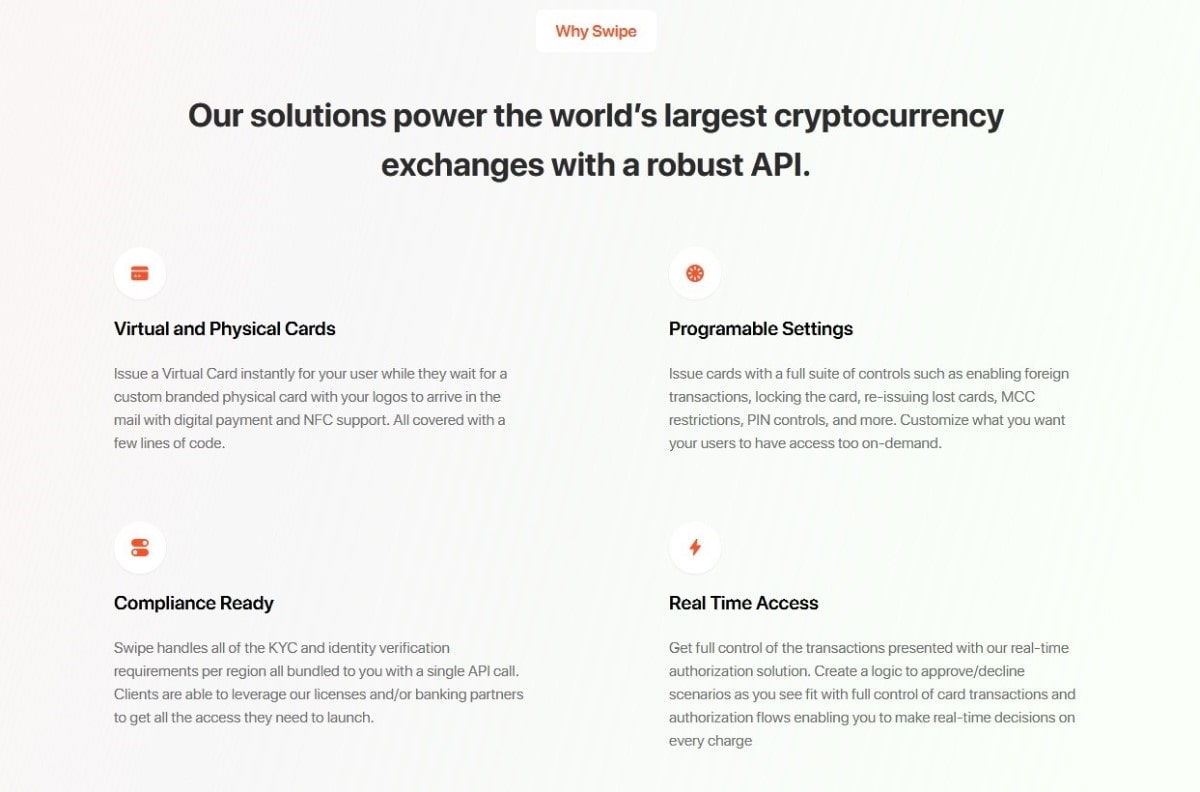 SXP tokens statistics (as of 04/03/22)
| | |
| --- | --- |
| Ticker | SXP |
| Blockchain | Solar Network |
| Consensus algorithm | Delegated Proof of Stake (DPoS) |
| Current price | $1.40 |
| Market cap | $272,206,261 |
| Circulating supply | 194,568,789 SXP |
| Total supply | 520,737,576 SXP |
| Daily trading volume | $97,774,331 |
| All-time high | $5.86 (03/05/21) |
| All-time low | $0.161 (18/03/20) |
| Website | |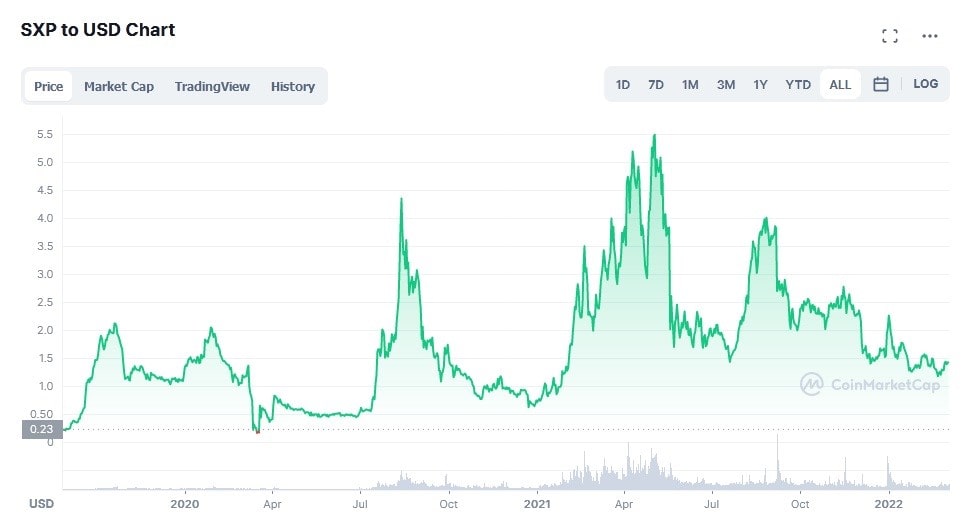 Swipe coin investing
So, what can be said about the investment potential of the SXP token? Let's figure it out.
Is SXP a safe investment?
The first thing any crypto investor should remember is that no cryptocurrency is a safe investment. Some cryptocurrencies are riskier investments, some are less so, but they all carry a certain degree of risk.
Having said that, we see the SFX token as an investment asset with a medium-risk profile among cryptocurrencies. The main threats to its price can be massive bans on cryptocurrencies by regulators, a dramatic drop in Binance's popularity for whatever reason, or a generally unfavourable situation in the crypto market.
Is SXP worth investing in?
The Swipe platform is one of the projects that integrate cryptocurrencies into everyday payments. It's a promising niche that is actively developing. Although the platform has dropped its own cryptocurrency debit card, it has been replaced de facto by Binance Card, for which Swipe is the payment provider. Because SXP tokens are used to pay transaction fees, and the number of tokens is limited, if the number of users grows, the price of the token will, too.
SXP is a risky asset that nevertheless stands a chance of providing a good return on investment over the long term.
Is it better to invest in SXP or BTC?
It makes sense for a crypto investor to have Bitcoin in their portfolio anyway, regardless of which (if any) altcoins they invest in. How much of your portfolio should be SXP depends on the personal investment strategy you choose. Crypto investors with a more aggressive, riskier strategy may want to have a higher proportion of SXP in their portfolio than more conservative investors.
Investing in Ethereum vs Swipe
As the second-largest cryptocurrency by market capitalisation, Ethereumis a less-risky asset than SXP, but its potential profitability is lower. So which asset of the two to choose, again, depends on how aggressive an investment strategy you pursue.
How to invest in SXP
Investing in SXP is not difficult as the token is listed on several large centralised crypto exchanges, including Binance. To invest in it, register an account on one of these exchanges and buy SXP.
Where to invest in Swipe?
The token is currently listed on the following major cryptocurrency exchanges: Binance, Gate.io, FTX and Bithumb.
How to invest in Swipe in the UK
Of the crypto exchanges listed above, the Korean Bithumb is the least suitable for UK residents. The others can be used to buy SXP.
How much to invest in SXP
Even if you firmly believe in the token's prospects, we strongly recommend investing only as much as you can afford to lose.
Was SXP a good investment before?
Now let's take a look at history and see how good an investment SXP was in previous years.
Is Swipe a good investment in 2019?
For those who invested in the token early on, 2019 was certainly a good year. From the token's launch to the end of the year, its price increased by about six-fold. However, those who bought SXP in October 2019 ended the year at a loss.
Is SXP a good investment in 2020?
SXP investors had a tough year in 2020. The price began to fall in February and then moved sideways. The sharp rise that began in July was followed by an equally sharp fall in mid-August. At the end of the year, the token's price was almost half of what it was at the beginning of the year.
Is SXP a good investment in 2021?
The token's price increased manifold between January and May 2021. The investors who sold their tokens during this period made good profits. However, it was followed by a sharp drop. The next period of price growth came in August and also lasted for a short time. However, despite these fluctuations, the price has almost doubled over the year.
Benefits of investing with StormGain
The SXP token cannot yet be purchased on the StormGain cryptocurrency platform. Nevertheless, if you're interested in investing in any popular cryptocurrencies other than SXP, it makes sense to look at the platform anyway. The platform has many advantages for the crypto investor:
Fast and easy registration
User-friendly interface
Many popular cryptocurrencies to invest in
Reliable and secure crypto wallet
Up to 12% annual interest on any cryptocurrency stored in the crypto wallet
Easy to use mobile app
Built-in free Bitcoin cloud miner
And much more...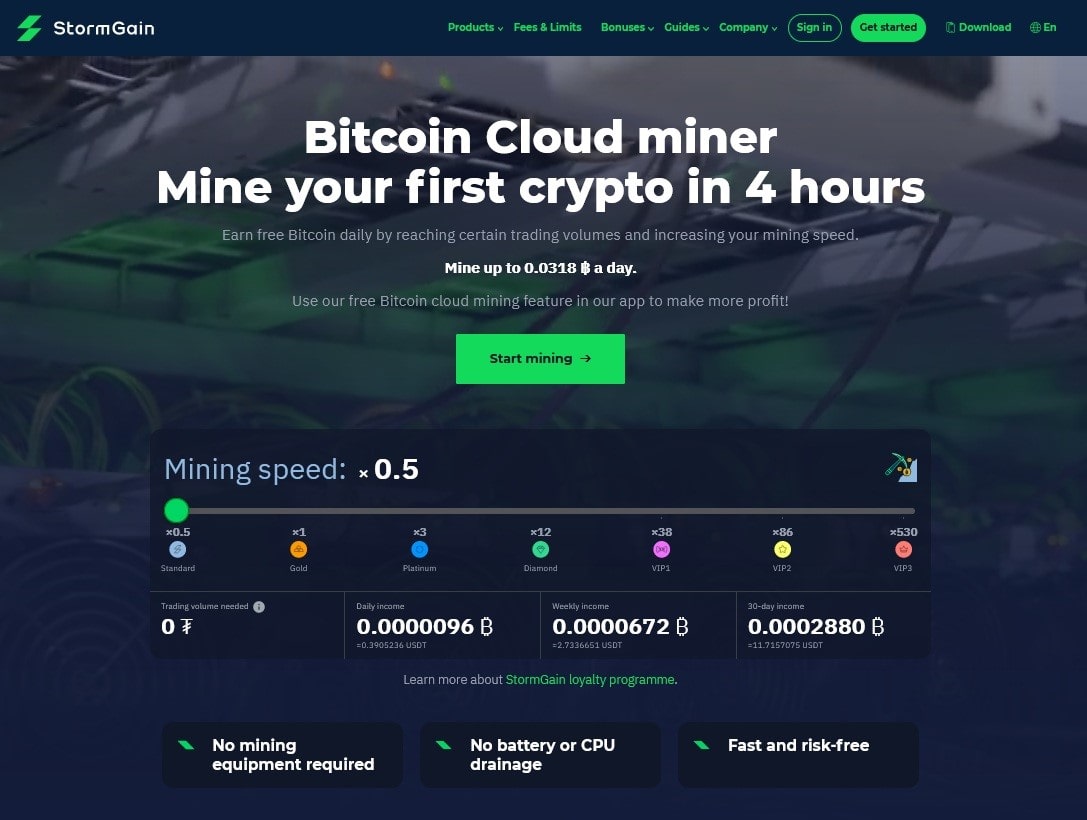 Tags
Exchange BTC

Try our Bitcoin Cloud Miner and get additional crypto rewards based on your trading volume. It's immediately available upon registration.

Try our Bitcoin Cloud Miner and get additional crypto rewards based on your trading volume. It's immediately available upon registration.
Instrument
Rate
Change (24h)