The top 13 richest crypto traders in the world to follow

Cryptocurrency has been around since 2009, but it's become more than just a buzzword in the business and tech worlds in recent years. Since the launch of Bitcoin, which is considered to be the first cryptocurrency, we're now seeing the release of many other coins and tokens hitting the market every month. Today, there are more than 10,000 different cryptocurrencies with a total estimated value of $1.7 trillion. Some of the top cryptos, like Bitcoin, Ethereum, Binance Coin and Dogecoin, have billions of dollars in capitalisation. As the crypto market grows, so does the list of top crypto traders. This article features a list of the top 13 richest crypto traders in the cryptocurrency ecosystem. The ranking includes individuals who are considered billionaires and multi-billionaires based on cryptocurrency market valuations, trading volumes and holdings. Let's see who's on the list.
How to become a successful crypto trader
The cryptocurrency "era" started with Bitcoin when a small group of people realised they could buy and sell online without any regulations. In the early stages, trading was full of risk and no oversight. Many things have changed since 2009, including the rules of the game.
Create a trading plan
You need to ensure that you have everything to increase your money-making opportunities and minimise risks. By making a proper trading plan, you will have a clear vision of what kind of trading you want to engage in. Decide if it's day trading, long-term investing, high-frequency trading or any other strategy that most appeals to you. After you choose, pick the cryptocurrency exchange and other trading tools that fit your trading plan. 
Know your budget
You need to decide how much money you can spend on buying cryptocurrencies. It should be an amount that you can afford to lose, especially if you're new to trading. You should also decide what you'll do if things don't go according to your plan. When it comes to money matters, you should always know how much money you have, where it is and how much return you will get over time.
Don't be greedy
Good traders are not greedy. Greed is the main reason people lose money and are forced to stop trading. Sometimes you may spot an opportunity you think is a sure thing, and you might want to bet everything you have to maximise your profit if you're right. 
Use the right trading tools 
There are many trading tools available in the market today. Some of the most useful tools used by top crypto traders include: 
Crypto news aggregators
Trading data analytics
Market charts
Portfolio rebalancing
Mobile apps for trading on the go 
Real-time market data and alerts 
Keeping your money secure
Keeping all your money in the same place is not what top cryptocurrency traders would recommend. You may lose your private keys, the exchange could fail, or your wallet could be hacked. The best way to protect your trading capital is by using different storage methods. Ensure that the chosen exchange has a good reputation and uses reliable security methods. Keeping your funds in online and offline storage is one of the best approaches to keeping your funds safe.
Follow the trend
The cryptocurrency market is a new and rapidly expanding industry. There are so many top crypto traders because those who saw large money-making opportunities were able to jump on board and make a fortune. To trade cryptocurrency and grow revenue in 2023, you need to learn to constantly spot and take advantage of trends.
The top 13 crypto traders to follow
With so many cryptocurrency thought leaders who have made a fortune in the industry and use different social media platforms to share their insight, it was tough to narrow down the list to the top 13 richest crypto traders to follow. We've selected the top crypto traders whom you can follow on such platforms as Twitter and YouTube.
Changpeng Zhao - @cz_binance (net worth of $96.5 billion)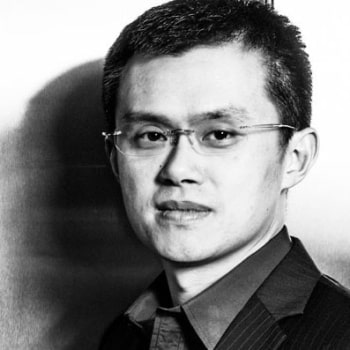 The CEO of Binance is one of the richest players in the cryptocurrency world. Zhao has been interested in technology and computer science since an early age. After selling his apartment in 2014, he risked a large sum of money and invested in his business since he believed in the project's profitability.
Today, Binance has more than 90 million users and more than 600 cryptocurrencies. The project generates impressive revenue for the CEO, who owns about 30% of the company. 
Satoshi (net worth of $45.8 billion) 
Unfortunately, one of the most mysterious figures in the cryptocurrency world is not officially available on Twitter. However, we couldn't miss this opportunity to feature the brain behind the Bitcoin development on this list of the top 13 richest crypto traders in the world. Bitcoin development started in 2009, though the cryptocurrency's specific developers are still unclear. Satoshi created the blockchain database and participated in its original implementation. It's believed that Satoshi designed the Bitcoin white paper, which enjoys great popularity among investors. 
Brian Armstrong - @brian_armstrong (net worth of $10.4 billion)
Brian Armstrong is a co-founder of Coinbase and its CEO. The company has a massive market in the US, generating an annual revenue of $1 billion in the US economy. Armstrong owns an estimated 20% of Coinbase's cryptocurrency. In a recent interview with Forbes, this top crypto trader emphasised the importance of users' active engagement in cryptocurrency as a measure of improving the economy.
Chris Larsen - @chrislarsensf (net worth of $6 billion)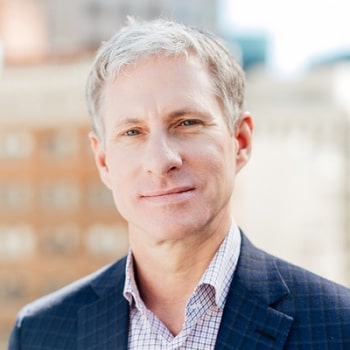 Chris Larsen is a co-founder of Ripple and its Executive Chairman. He has been an active player in the world of business and has been listed among the top 13 richest crypto traders in the world. Chris Larsen holds 17% of shares in Ripple, which has a massive influence on the cryptocurrency market.
Tyler Winklevoss - @tyler (net worth of $5.3 billion) 
Tyler Winklevoss comes next on the list of the top 13 richest crypto traders in the world. He's a major player in the cryptocurrency world and the CEO of the Gemini cryptocurrency exchange. The Harvard school attendee majored in economics and has played a large role in managing funds in his cryptocurrency projects.
Cameron Winklevoss - @cameron (net worth of $5.3 billion) 
Cameron Winklevoss and his twin brother Tyler Winklevoss established HarvardConnection. The brothers pursued a degree in economics and are known for the lawsuit with Facebook's CEO, Mark Zuckerberg, whom they accused of stealing the idea behind Facebook. They won the case and invested the amount they received from it in Bitcoin.
Mike Novogratz - @novogratz (net worth of $5 billion)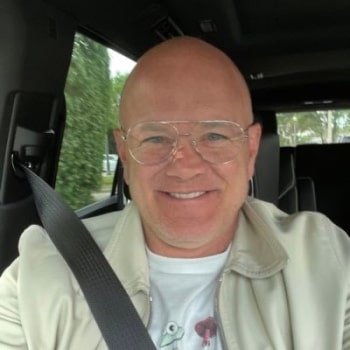 Mike Novogratz is the CEO of Galaxy Investment Partners. About 85% of his income comes from the cryptocurrency industry. Novogratz is interested in American politics, and he strongly supports Democratic causes. 
Joseph Lubin - @ethereumJoseph (net worth of $5 billion)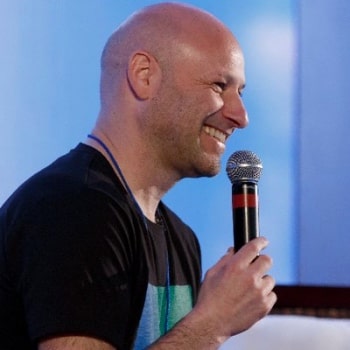 Joseph Lubin is a co-founder of Ethereum and a contributor to the Consensys project. He's an entrepreneur who started EthSuisse, a Switzerland-based cryptocurrency contributor. Thanks to his vast knowledge in the field of technology, Lubin specialises in software verification in the organisation. He also explores blockchain industry solutions.
Micree Zhan - @MicreeZ (net worth of $3.2 billion)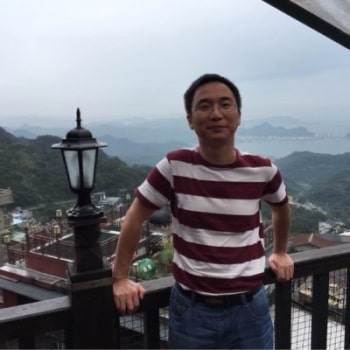 Micree Zhan is the CEO of Bitmain Technologies. He's a famous electronic engineer who's invented a computer chip that Bitcoin operators use. Bitmain Technologies is a China-based company that's considered the largest commercial crypto mining firm. The company sells ASIC-chip miners, which are primarily used in the Chinese market.
Vitalik Buterin - @VitalikButerin (net worth of more than $1 billion)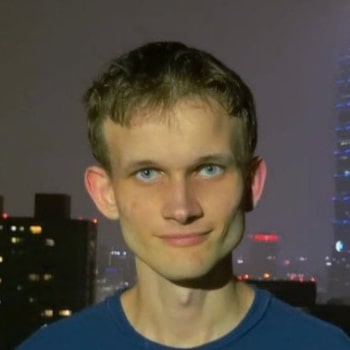 The Ethereum co-founder is one of the youngest cryptocurrency billionaires in the world. Vitalik Buterin has also been involved as a writer and developer in the Bitcoin community and is one of the co-founders of Bitcoin Magazine.
He shares insightful comments on cryptocurrency and blockchain technology with his community of more than 3.9 million Twitter followers. If you visit his account on the platform, you'll come across multiple reviews, articles and other valuable pieces of writing on cryptocurrency, which is especially useful to anyone who wants to understand cryptocurrency and blockchain better.
Matthew Roszak - @matthewroszak (net worth of more than $1 billion)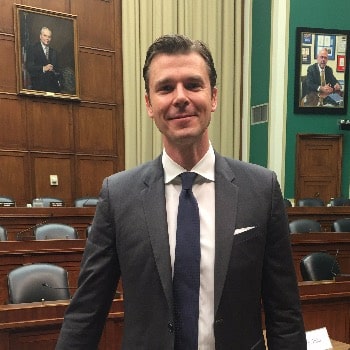 Matthew Roszak, a blockchain trailblazer, made a name for himself and amassed a fortune worth over $1 billion. His journey began when he co-founded Bloq, a company that assists banks in securely storing cryptocurrency and enables seamless stablecoin transactions for businesses.
Before that, Roszak had already dabbled in venture capital and entrepreneurship in the 1990s and 2000s. However, he encountered a rough patch in the mid-aughts and became embroiled in legal turmoil due to insider trading charges that he eventually resolved.
Forbes reports that Roszak demonstrated remarkable foresight by diving into the crypto world early, meticulously building his investment portfolio starting in 2012. Since then, he has experienced the ups and downs of this captivating industry firsthand.
Fred Ehrsam - @FEhrsam (net worth of more than $1.1 billion) 
With a net worth of $1.1 billion, Fred Ehrsam's journey into the digital currency world began with his passion for the popular game World of Warcraft. Through this virtual realm, he first encountered the concept of digital currencies, igniting his curiosity and paving the way for his remarkable career.
In 2012, Ehrsam joined forces with Brian Armstrong to co-found Coinbase, a groundbreaking venture that would ultimately blossom into the largest cryptocurrency exchange in the United States. Together, they embarked on a mission to revolutionise how people engage with and perceive digital assets.
Although Ehrsam bid farewell to Coinbase in 2017, he still maintains a significant stake of 6% in the company and remains influential on its board. Undeterred by his departure, he forged ahead with a new endeavour in 2018, founding Paradigm, a crypto investment firm that continues to shape the industry's future.
Nikil Viswanathan - @nikil (net worth of more than $1.8 billion)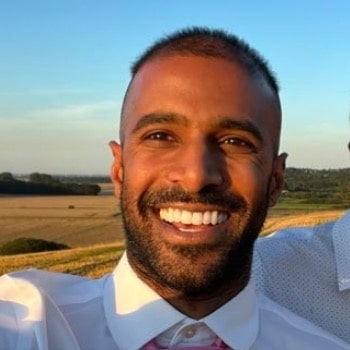 Boasting a net worth of over $1.8 billion, Nikil Viswanathan emerged as a prominent figure in the realm of technology. In 2020, he teamed up with Joe Lau to co-found Alchemy, a groundbreaking company whose software serves as a vital foundation for numerous blockchain and Web3 enterprises. Today, Alchemy is an indispensable resource relied upon by thousands within the industry.
Before their venture into Alchemy, Viswanathan and Lau, both alumni of Stanford University, showcased their innovative prowess by creating Down to Lunch. This revolutionary meetup app experienced a meteoric rise and even achieved the coveted status of being the number one app in the App Store at one point. Their ingenuity and knack for developing cutting-edge solutions became evident through this remarkable accomplishment.
Viswanathan's journey exemplifies the power of leveraging technological innovation to shape the landscape of the digital era. Through Alchemy, he has propelled the growth of countless companies and established himself as a visionary leader in the ever-evolving world of blockchain and Web3 technologies.
These were the top 13 richest crypto traders in the world that we recommend you follow on Twitter. Check their updates and learn from their example to improve your chances of becoming a successful crypto trader.
Tags
Exchange BTC

Try our Bitcoin Cloud Miner and get additional crypto rewards based on your trading volume. It's immediately available upon registration.

Try our Bitcoin Cloud Miner and get additional crypto rewards based on your trading volume. It's immediately available upon registration.
Instrument
Rate
Change (24h)