What is a Decentralised Autonomous Organisation (DAO)

Decentralised Autonomous Organisations (DAO) are well-known as the first coded systems that can perform multiple functions without a human's involvement. It's a service enabling you to use multiple features, like ordering food, paying bills, requesting laundry services, etc. Although all such processes are performed without your involvement in every procedure, you still have the authority to decide which type of services should be delivered and how often. So, what is DAO in crypto? What are the most common types of DAO and the most popular DAO examples you should know about? Let's dig into details and learn more about DAO in crypto. 
What is DAO in crypto?
A decentralised autonomous organisation (DAO) is exactly what the name implies. It's a group of people who come together without a central leader or a company dictating any decisions. DAOs are built on a blockchain using smart contracts. 
Members of DAO should buy their way in. They commonly purchase a governance token specifically for the DAO, which gives them the right to vote on how the decisions are made and how the money is spent. Such groups are people worldwide who commonly use Discord channels for communication. 
DAO crypto meaning
DAO is a fully autonomous and transparent community-led entity with no central authority. Smart contracts lay the foundation rules and execute decisions. The system is transparent. The code, proposals, and voting can be audited. 
DAO is entirely governed by its members, who collectively decide on the project's future, the needed technology improvements, and treasury locations. The future of DAO in crypto is fully based on the decisions made by the community members, who come together to vote on each proposal. Those proposals that achieve some predefined level of consensus are accepted and enforced by the smart contract's rules. 
Large corporations have hierarchical structures similar to DAO in crypto. Each member of the DAO oversees the protocol at a certain level. One of the best features of this framework is the alignment of incentives. It means every individual is interested in voting only for those proposals that bring the biggest value to the protocol itself. As a result, a robust protocol can garner more usage and increase the value of tokens every DAO member possesses. Thus, both the protocol and token holders succeed. 
Types of DAO
We can categorise different types of DAO based on how they work, their structure and their technology. We'll briefly discuss each type. 
DAO structure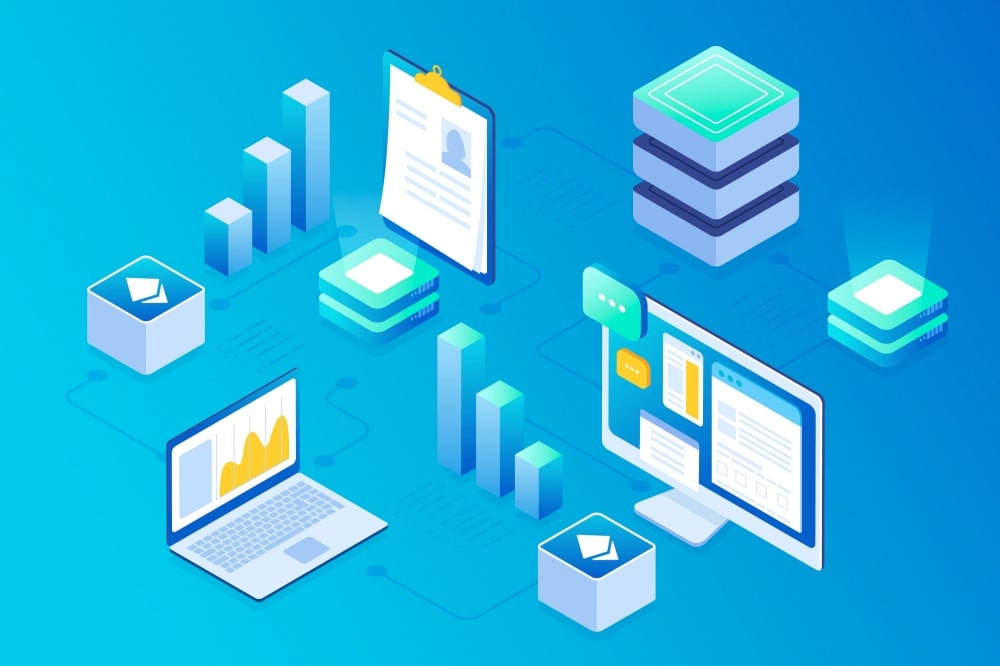 Each type of DAO is structured differently. When you join a DAO, you must agree to the code. The code is difficult to change. Whenever you apply any changes to be made, you need other members to support them. 
When you try to figure out the answer to the question "what is DAO in crypto?", you need to realise that DAOs are very participatory. There is no need to wait for a sufficient number of members to vote to make a decision. It's enough to make a decision when there are votes of more people that support a project. 
To obtain voting power, you must buy governance tokens tied to a specific project. The weight of members' votes depends on how much they contributed to the project. Still, it differs from DAO to DAO. Members can only obtain governance tokens in structured funding rounds in some projects. In most cases, the demand exceeds the number of tokens available. By owning these tokens, members get the vote to shape the future of DAO projects. 
Instead of using governance tokens, DAO projects can accept other investment forms, like ether. Ethereum blockchain powers most DAO projects. Yet, each DAO has its own system. 
Besides the voting power, members can also work for DAOs. As a rule, there are plenty of internal jobs, which include but are not limited to token distribution, treasury management, etc. 
How does DAO work?
Let's continue discussing DAO crypto by taking a closer look at how DAO works. 
The community members establish the rules of DAO projects through smart contracts. These smart contracts lay out the foundation framework by which each particular project operates. In addition, smart contracts are publicly auditable, so every member can fully understand how the protocol functions. 
Once the rules are formally written onto the blockchain, the next step is determining how the DAO will receive funding. This is commonly achieved by issuing a token selling the DAO project will raise funds and fill the treasury. 
All token holders are given voting rights proportional to their holdings. The DAO project is ready for deployment as soon as the funding is completed. After the code is officially pushed into production, no other changes can be made, and no DAO rules can be modified. Since that moment, it's absolutely up to the community members and token holders to decide when and how the code can be changed. 
DAO pros and cons
There are always two sides to a coin. Like any other technological model, DAO is not a perfect mechanism. However, there are also some advantages and disadvantages that should be highlighted when discussing DAO in crypto. 
DAO advantages 
DAO aims to solve problems faced by most modern-day organisations. By implementing an autonomous structure, DAO helps with the management aspects. The major problem with traditional organisations is that they have a top-down structure that works by invalidating contributions from those not at the top of the pyramid. In DAO projects, stakeholders at all levels can submit proposals and ideas for further improvement. 
DAOs have sets of prearranged policies and rules. All investors and members of the projects have access to DAO's major governing principles before they make their investments. Once the rules are defined, the DAO carries them out without needing management. 
Making proposals to DAO costs money. That's why all the proposals submitted to a DAO should be well-constructed in advance. This greatly eliminates the sheer nonsense ideas, thus improving the organisation's efficiency. 
Transparency is another big advantage of DAO in crypto. Everything happening in the organisation is recorded in the distributed ledger and gets preserved forever. 
All members of a DAO project have input on how the funds are managed. Everyone has the same responsibility. 
DAO disadvantages
Sometimes it may take longer for decisions to be made because there are more voting participants. 
DAO stakeholders have different knowledge and educational backgrounds. It may take more time to educate users. 
The decentralised nature of DAO projects requires more time to cast votes and gather users. 
If a DAO's security is not properly cared for, the project can become a victim of theft of treasury reserves. 
What is DAO used for?
The discussion on "What does DAO mean is crypto?" would be incomplete without us highlighting several of the most common DAO use cases. 
DAO aims to improve the traditional management structure of every company. Instead of relying on the decision of one individual or a group of people, all DAO members have the voting right and the opportunity to propose initiatives. The unique decentralised and autonomous structure of DAOs is one of the most prominent reasons why decentralised autonomous organisations can be suitable for many use cases. Let's consider some of the most notable use cases of DAOs.
Raising funds for decentralised apps and crypto-related projects
Crowdsourcing funds to support specific goals
NFT-based investing
Facilitating decentralisation by allowing members to vote on changes in the game and the overall ecosystem
DAOs with dApps can support users in proposing changes to decentralised applications and allowing token holders voting rights.
Examples of DAOs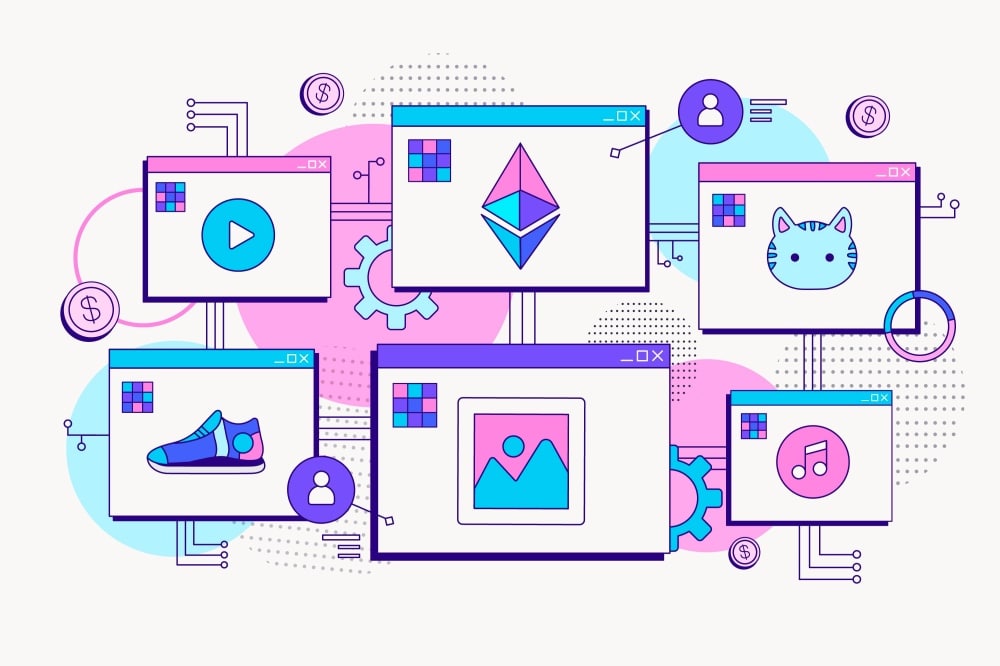 We've already listed several DAO examples above when discussing the major types of DAO. Next, let's consider several more DAO examples to get a better idea of what is the meaning of DAO in crypto. 
Final Words on What Is DAO in Crypto
Decentralised autonomous organisations (DAO) are generally considered the future of online transactions. Most DAO members and stakeholders are happy with the autonomy, self-governance, and other advantages of DAOs. The rapidly growing popularity of DAOs is drawing the attention of potential investors who can vote on the future of the selected platforms. DAOs have proved successful in the DeFi world and have all the changes to shape the future of crypto.
Tags
Exchange BTC

Try our Bitcoin Cloud Miner and get additional crypto rewards based on your trading volume. It's immediately available upon registration.

Try our Bitcoin Cloud Miner and get additional crypto rewards based on your trading volume. It's immediately available upon registration.
Instrument
Rate
Change (24h)