DeFi: Is crypto's hottest new trend a wise investment?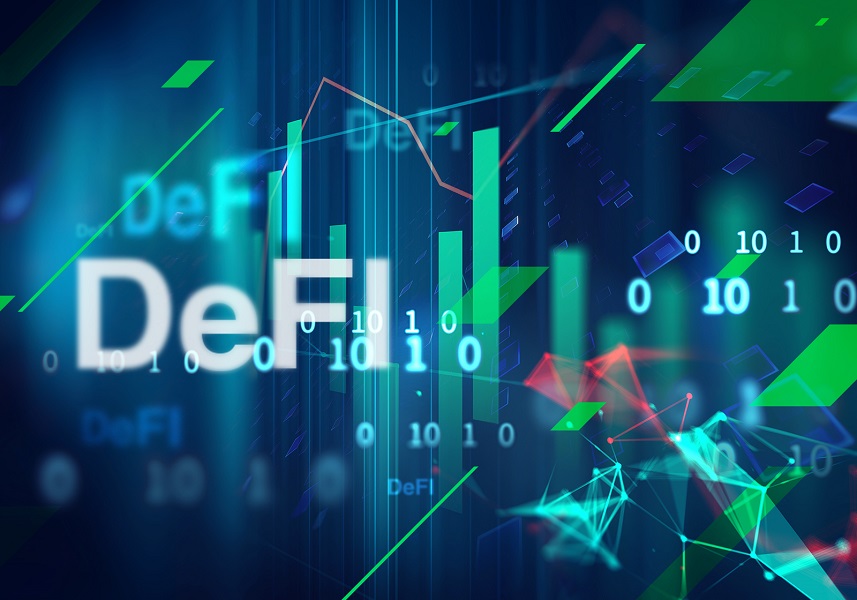 The crypto community is abuzz with a hot new trend: DeFi. While DeFi isn't exactly new, the success of crypto token YFI has sparked renewed interest from traders and investors in DeFi and associated cryptocurrencies. Even if you only deal in the larger cryptocurrencies, such as Bitcoin and Ethereum, the DeFi boom is worth keeping an eye on as it could affect your assets. Here's a quick guide to what's going on with DeFi, YFI, and the broader crypto market.
Pretty fly for a YFI
It's been a good week for cryptocurrency prices, even as Bitcoin struggles to break past $12K. One 'lesser' cryptocurrency stole the show by shooting up 165% in value to $38,682, over three times higher than Bitcoin, and almost twice as much as BTC's all-time high of $20,000. That token is YFI, the governance token for decentralised finance (DeFi) protocol yearn.finance.
Yearn aggregates the different yields of DeFi protocols. Users earn yields by lending their coins on various protocols or storing them in 'vaults'. Governance tokens like YFI can also be earned by users who provide liquidity in a process known as 'yield farming'. Holders of these governance tokens can, as the name suggests, also vote on proposals for the network.
Coins similar to YFI also rode the DeFi bandwagon to higher values this week. YF Link increased to $581 (328%), YFFI shot up to $84.14 (465%) and YFV rose to $56.62 (201%). YFII, a spinoff of YFI, shot up from $935 to $5,076 in three days.
Governance tokens are becoming a popular speculative asset because they're limited in supply, and investors want to get in on the action before it's too late. YFI supply is capped at just 30,000 with 29,962 tokens already in circulation at the time of writing. One of the reasons why we're seeing such dramatic price moves is that these tokens are highly illiquid, and a single large transaction can have a huge price impact.
Why invest in DeFi?
It seems everyone wants to get into DeFi, but what does this term actually mean? DeFi stands for "Decentralised Finance", which aims to replicate the use cases of our traditional financial system with high-tech and less red tape and middlemen. This means lending, borrowing, derivatives, trading securities, insurance, investments, and so on all being done through a decentralised open-source network instead of via banks. Smart contracts verified by participants on the blockchain automatically execute the terms of financial agreements. At the time of writing, there is about $8 billion worth of total value locked in DeFi contracts.
DeFi and Ethereum
This should sound familiar to anyone interested in Ethereum. In fact, the vast majority of these applications run on Ethereum. Other platforms with smart contract capabilities should also work for DeFi, but Ethereum currently leads the pack. In theory, DeFi's popularity should also give a healthy boost to ETH.
Yearn Finance's core products are 'vaults' that offer the best returns for yield farmers, while also pooling funds to reduce the labour involved for users. The crypto community is already expecting that the imminent launch of Yearn's yETH vaults for ETH will drive up demand for ETH and reduce supply since more of Ethereum tokens will end up locked in the vault for yield farming.
Boom or bubble?
While some investors are quick to jump on the impressive returns promised by yield farming, following the latest craze isn't always the right move. Long-term crypto enthusiasts will remember the ICO bubble of 2017-2018. Many DeFi projects are still speculative, carrying both risks and rewards.
Yield farming, which is what is really driving the rush on DeFi, has also come under criticism from industry thought leaders.

Ethereum co-founder Vitalik Buterin has warned investors to be cautious when it comes to the DeFi sector, comparing the economic model of yield farming (which drives supply inflation of governance tokens) to the Federal Reserve printing money.
Trade in the future of crypto with StormGain
As always, the wise trader will do their own research on specific investments. But once the dust settles on the DeFi boom, cryptocurrency stands to gain across the board as the use cases for blockchain are made more apparent. That's why we recommend a diverse and flexible crypto portfolio on a platform that offers high rewards for your participation.
StormGain is the most effective crypto trading platform on the market. Available on the web or as a smartphone app, StormGain offers 24/7 trades with up to 200x leverage on the top 6 crypto coins, all wrapped in a user-friendly interface in multiple languages. StormGain also offers the best bonuses for clients on the market, including up to 15% APR interest on crypto holdings.
Registering with StormGain is easy and takes just 5 seconds. You can even see how it works completely risk-free with a free demo account. Try StormGain now and stake your claim in the future of finance!
Tags
Exchange BTC

Try our Bitcoin Cloud Miner and get additional crypto rewards based on your trading volume. It's immediately available upon registration.

Try our Bitcoin Cloud Miner and get additional crypto rewards based on your trading volume. It's immediately available upon registration.