How to mine TRON (TRX) coin
TRON is a decentralised blockchain platform that seeks to revolutionise entertainment and digital content sharing. Over the past years, TRON's native coin TRX has increased in price by over 200%, attracting the attention of potential investors and traders who started looking for ways to mine TRON.
The fact is that mining the TRON blockchain is impossible. However, you can get paid in TRX to mine. The quickest answer to the question "How to mine TRON coin for the maximum efficiency?" would be by using intermediaries to directly mine a mining pool and being paid in TRON (TRX).
Are you looking for more details? Let's get straight to business and see how to mine TRON crypto.
What is TRON (TRX)?
The TRON (TRX) coin is a cryptocurrency built on the TRON protocol. It's a means of credit sharing, payment, and storage. Everyone who owns TRON (TRX) coins fully owns all the data they create. The owners can control how this data is distributed to their audiences.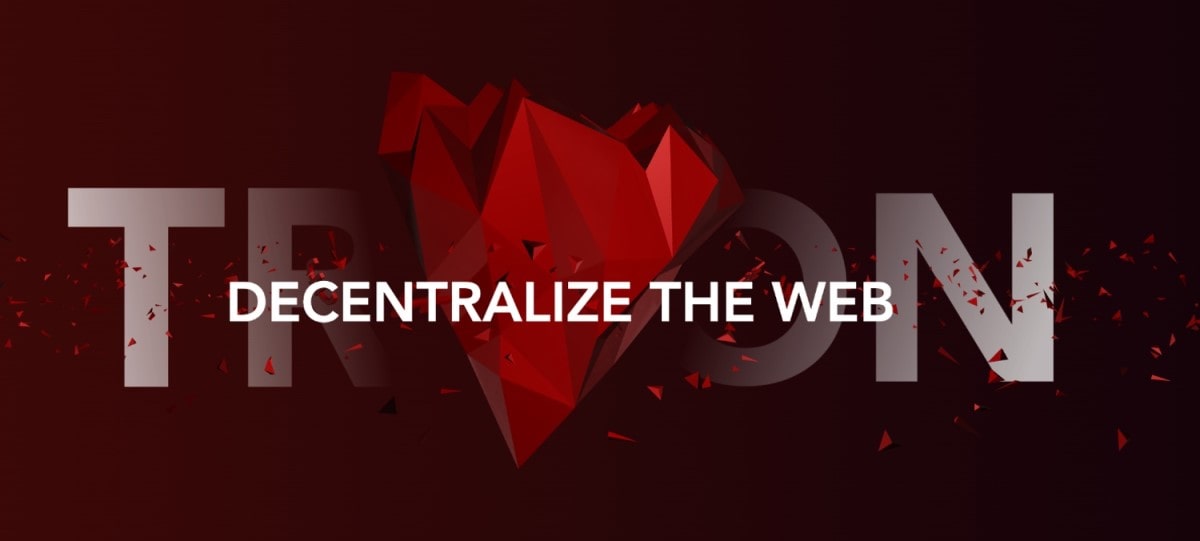 Rather than wondering how to mine TRON cryptocurrency, many people have been searching for suggestions and predictions of whether the coin has a future. The answer is yes. There are many advanced features that TRON CEO Justin Sun and the development team integrated into the project. Recently, the CEO has talked up TRON blockchain's partnership with decentralised finance. If it succeeds, the partnership will increase TRX's price in the crypto market. In addition to that, more users will be convinced to utilise the platform in the future.
On the TRON network, the TRX crypto coin is used to create and interact with dApps. Users who hold TRON coins can also gain "TRON Power" rewards by staking TRX. The longer holders lock coins, the bigger rewards they earn. Users can also use TRON Power for voting in the network, which directly affects the project's future.
The TRX coin was launched in 2017. The opening price on most exchanges was around $0.0014. The first three months after its launch, the coin's price varied between $0.001 to $0.003. Soon after that, the coin price reached $0.50, which allowed the coin to strengthen its position by the end of the year. In January 2018, the price reached a new all-time high value of $0.30, but then it dropped to $0.01. In 2021, the TRON (TRX) price reached a new height of $0.16 until it fell again.
Capitalisation of TRON coin
TRON (TRX) was initially launched through ICO and raised $60 million. As of 20 January 2022, there are 101,819,189,427 TRX in circulation.
At the time of writing (20 January 2022), Tron (TRX) ranks 27th by market capitalisation, according to CoinMarketCap, with a total market cap of $7.3 billion.

How does TRON work?
TRON was initially an Ethereum-based ERC-20 token. Today, it's a separate coin working in the Tronix network. Everyone should learn that all data on the blockchain network is free. No financial or central authority controls it.
Content creators gain TRX coins as rewards for posting content. They can also create their tokens on the TRX network, which can be further used within users' dApps on the TRON network. The main TRX token underpins newly created ones. 
TRON runs on the proof-of-stake (PoS) consensus mechanism. The transactions within the network are validated by 27 super representatives that are chosen every six hours and earn a TRX coin as a reward for their work.
A new block is added to the TRON blockchain every 3 seconds. Users who add new blocks earn 32 TRX coins as rewards. 
Who uses TRX?
Continuing our conversation on how to mine TRON (TRX) coins, let's discuss the most common use cases. Besides its main purpose of working as a platform for content creators, TRON can also support multiple games and applications. Such companies as Travala, SpendCard, and Bitnovo use the currency as a means of payment. In addition, Tether has moved the USDT-Tron stablecoin to TRON's network.
TRON price
TRON's price as of 20 January 2022 is $0.07157. Its 24-hour trading volume is $843,973,356, and its market cap is $7,304,529,962. The crypto has a circulating supply of 101.819 billion TRX.
You can check out the TRX/USDT price chart on the StormGain platform. It reveals the latest price changes in different timeframes and views: the candlestick, line and area charts.

TRON Price Prediction
According to the forecast shared by Wallet Investor, the TRX/USD price value will rise to $0.142 over 2022. The same source estimates the coin's price to reach the value of $0.393 per one asset at the start of 2027.
Let's continue discussing how to mine TRON cryptocurrency with another forecast published by DigitalCoin. The source anticipates the TRX price to be $0.097 in 2022, rising to $0.15 in 2025.
The TRON (TRX) coin price prediction shared by Coin Price Forecast estimates the coin will be valued at $0.085 by the end of 2022, rising to $0.115 by the end of 2023.
It's important to understand that crypto markets are volatile, and it's difficult to predict the exact price point at which a selected currency will close the current year or how much it will value in the future. As such, analysts may be wrong with their predictions. It's always a wise move to do your research and check out the latest trends, news, and tech analysis before investing. 
Now that we have learned what TRON (TRX) is, let's discuss how to mine TRON crypto. 
How to mine TRON coin
Everyone who starts investigating how to mine TRON crypto gets stuck by finding out that it's impossible to mine it. However, people can still gain TRON coins through mining. For example, miners can earn TRX coins by mining Ethereum on their GPU. Mining with GPU is more efficient than using a CPU. All it takes to start getting TRON (TRX) coins is to choose one of the algorithms offered on the TRON mining site. You have to choose between two options:
Ethash algorithm, which is used for Etehreum encryption
And CryptoNite algorithm that uses more privacy-centric cryptos like Monero.
You mine Ethereum like you normally do. The platform then takes the Ethereum rewards and uses them for mining pools. Next, the rewards are exchanged and paid back to you in TRX coins.
The major steps that everyone learning how to mine TRON should be aware of include the following:
Download a good GPU mining software like Claymore's Dual Ethereum Miner.
Open the batch file marked "start_only_eth."
Navigate to Tron-mining to copy the Ethash algorithm, which looks like "ethash.unmineable.com:3333." 
Highlight the text appear like this: "eth-eu1.nanopool.org:9999" and replace it with your "receive" address.
Navigate to your TRON wallet and copy your receive address from there. When you paste it in the place marked as "your wallet address," type in "allpools 1" after your address. By doing so, you can switch between different cryptocurrencies without breaking them. It's also advised to rename the BAT file to TRX to more easily identify it. 
After renaming the file, close the text files, and set your miners up and running. You will receive a message saying that your TRON mining has begun in a few moments.
As an alternative — and the most efficient solution — you can use the StormGain platform to buy, sell and exchange TRON using data from the live TRX price chart to inform your trades.
What do you need to start mining TRON coin?
The major recommendation for everyone learning how to mine TRON cryptocurrency would be to prepare your GPU for mining by installing the latest stable drivers from the official TRON website.
Download and install a TRON wallet. Get your wallet address, which will serve as your username in the TRON mining pool.
Download and install Claymore's Dual Ethereum Miner. Please be informed that your security system might tag the software as a virus. It's a false positive.
Configure a mining pool and insert your TRON wallet address as your username.
Start mining as you double click on start.dat.
TRX mining software
TRON coin is supported by many software and hardware wallets. There are multiple options miners can choose from. The choice of the TRON wallet based on your specific needs is a vital step for everyone getting ready for TRX mining.
Following the instructions provided above, you need to choose the mining software you will use as the primary one. We recommend you try our native StormGain app or simply use the platform's desktop version.
How to mine TRON on PC
Mining TRON on a personal computer is the best solution for beginners learning how to mine TRON. Users who are experienced in mining TRON can invest in ASIC. Though it's a more expensive way to mine TRX, it proves to be more effective.
While learning how to mine TRON on PC, keep a close eye on your mining profitability chart to get the maximum revenue at every step of your way.
How to mine TRON on Android or iOS
It's easy to start mining TRON on Android. All that you should do is install the MinerGate application.
There's bad news for users looking for an answer to the question "How to mine TRON on iOS". It's currently impossible due to the damage crypto mining causes to iPhone hardware.
TRX mining profitability
TRON (TRX) coin mining profitability varies from person to person. It depends on many factors, including the cost of mining setup, the chosen hardware and software, taxes, electricity cost and more. The best way to check TRON mining profitability is by browsing TRON profitability charts that will reveal the estimated profitability of mining TRON in your location.
How much does it cost to mine 1 TRON?
There is no universal cost of mining one block of TRON. However, if you want to be efficient and gain the maximum profit, it's advised to invest in an ASIC designed specifically for mining cryptocurrencies.
Tags
Exchange BTC
Try our Bitcoin Cloud Miner and get additional crypto rewards based on your trading volume. It's immediately available upon registration.
Try our Bitcoin Cloud Miner and get additional crypto rewards based on your trading volume. It's immediately available upon registration.
Welcome to StormGain — crypto trading platform!
Trade with 500× multiplier.